On this day: Russia celebrates State Flag Day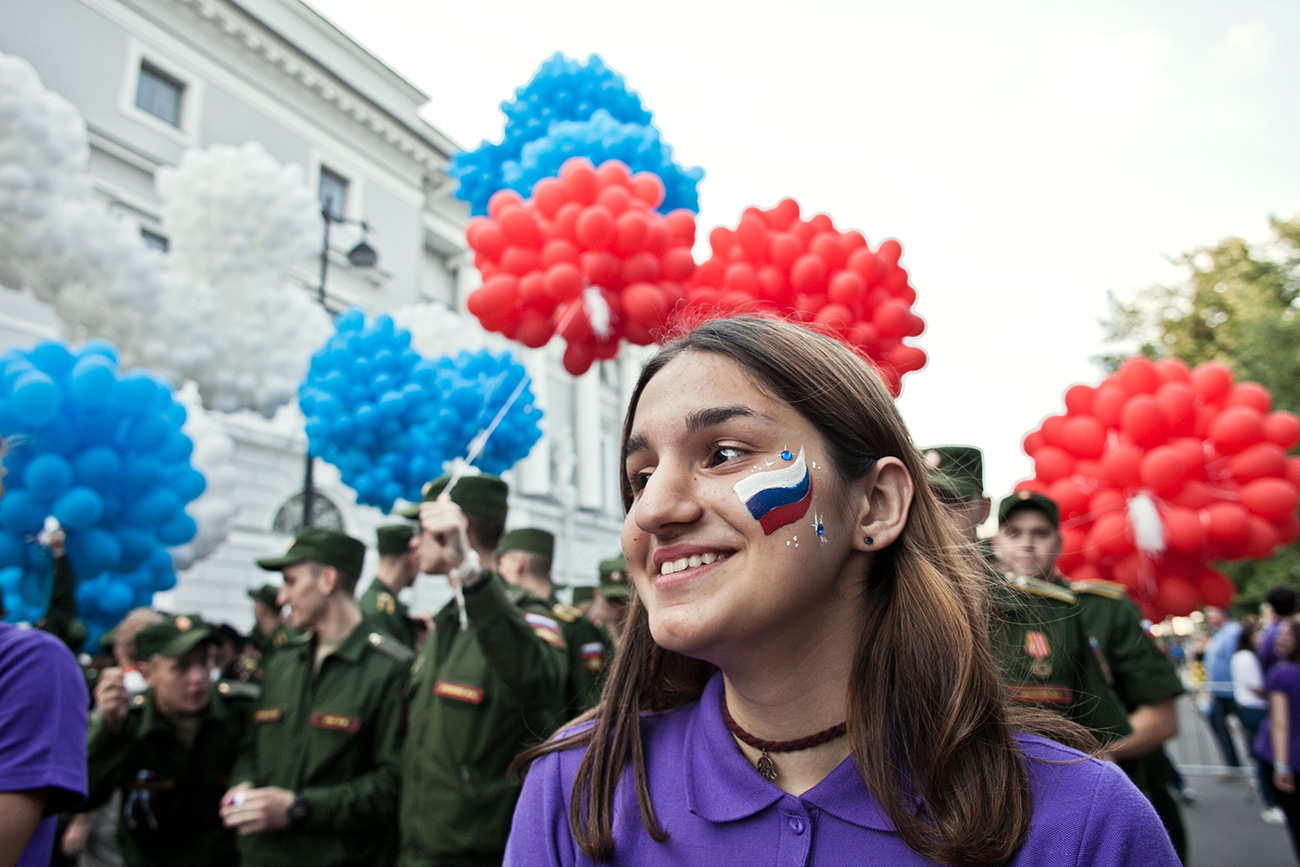 A Russian national flag made by balloons in St. Petersburg.
ZUMA Press/Global Look Press
The white-blue-red tricolor appeared in the 18th century
Russia's State Flag Day was established in 1994 and is marked annually on Aug. 22. The white-blue-red tricolor appeared in Russia in the 18th century but it had to wait decades before it became the national flag.
There's no official interpretation of what the three colors of the Russian flag stand for (at least not prescribed by law), hence there are various popular interpretations. The most widespread correlates with European heraldry, according to which the color white symbolizes nobility and openness, blue stands for loyalty and chastity, and red for courage, magnanimity, generosity, and love.
It's believed that the first white-blue-red flag was raised during the reign of Tsar Alexei Mikhailovich on the first Russian warship "Orel" ("Eagle") built in 1667-1669. But in 1705 Peter the Great ordered the tricolor to be raised on navy ships.
The flag only received its official status in 1896 during the reign of the last Russian Emperor Nicolas II. In April 1918 the Bolsheviks replaced the tricolor with the revolutionary red banner. But on Aug. 22, 1991 the historical flag regained its place.
If using any of Russia Beyond's content, partly or in full, always provide an active hyperlink to the original material.