Skiers in bikinis set new downhill world record at Siberian resort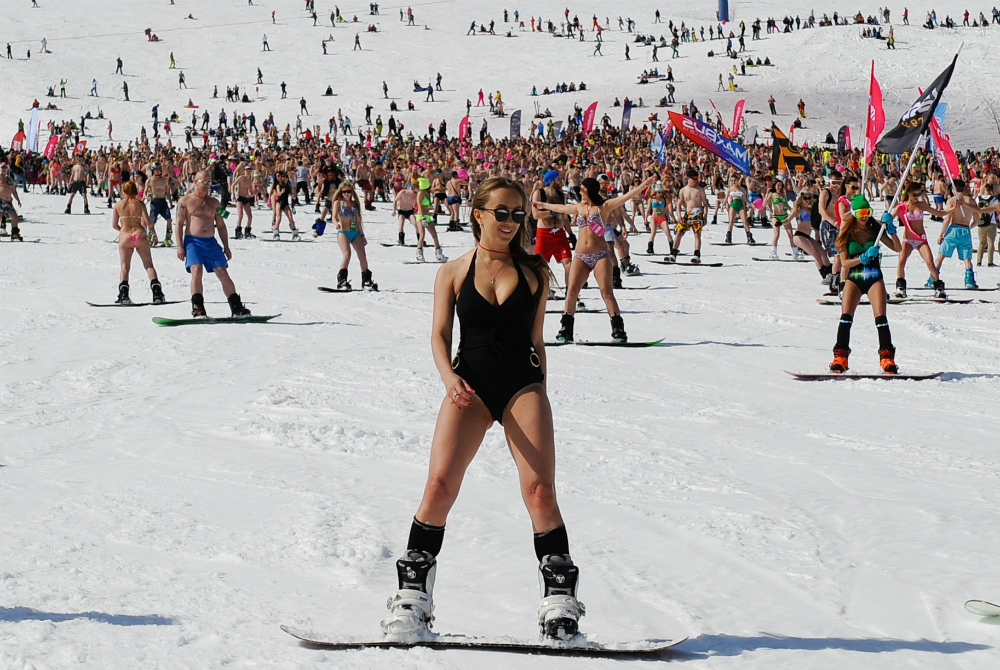 A total of 1,111 skiers and snowboarders in swimwear have set a new world record at a popular ski resort in Siberia.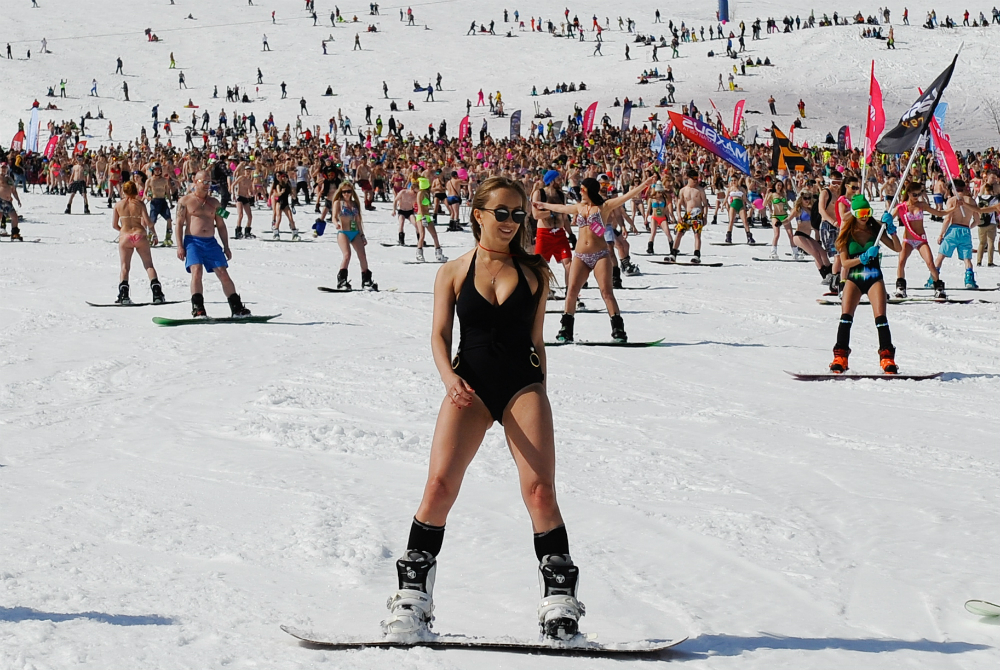 Kirill Kuhmar/TASSMembers of the Grelka Fest festival have set a new Russian record for mass downhill skiing in bikini at the Sheregesh ski resort in the Kemerovo Region.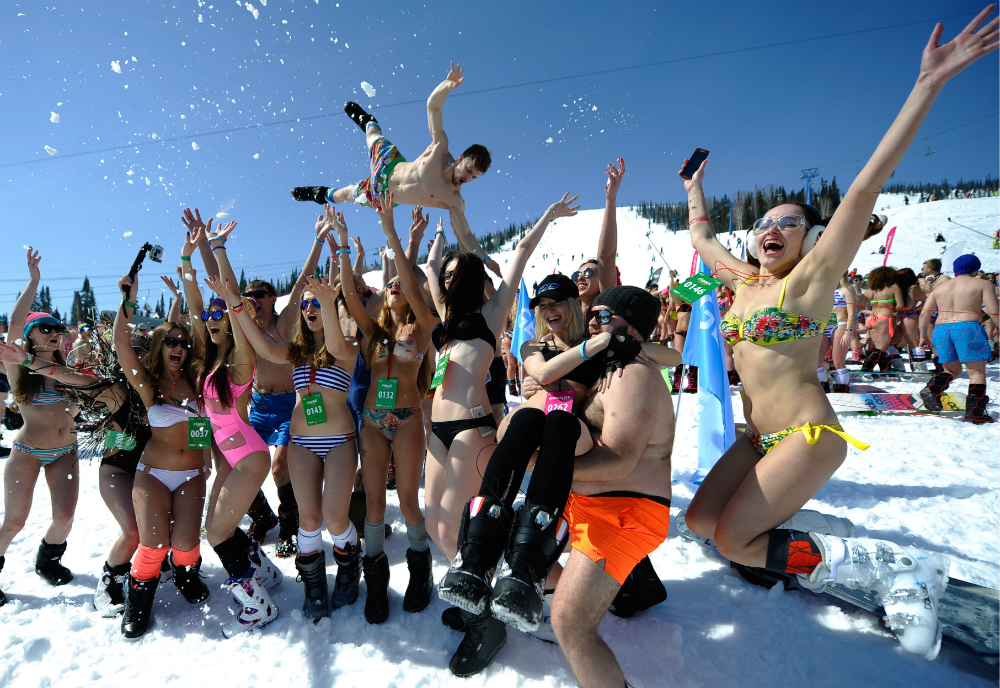 Kirill Kuhmar/TASS
A total of 1,111 people participated in the event this year, according to the organizers.
Kirill Kuhmar/TASS
The achievement was recorded by a Russian representative of Guinness World Records.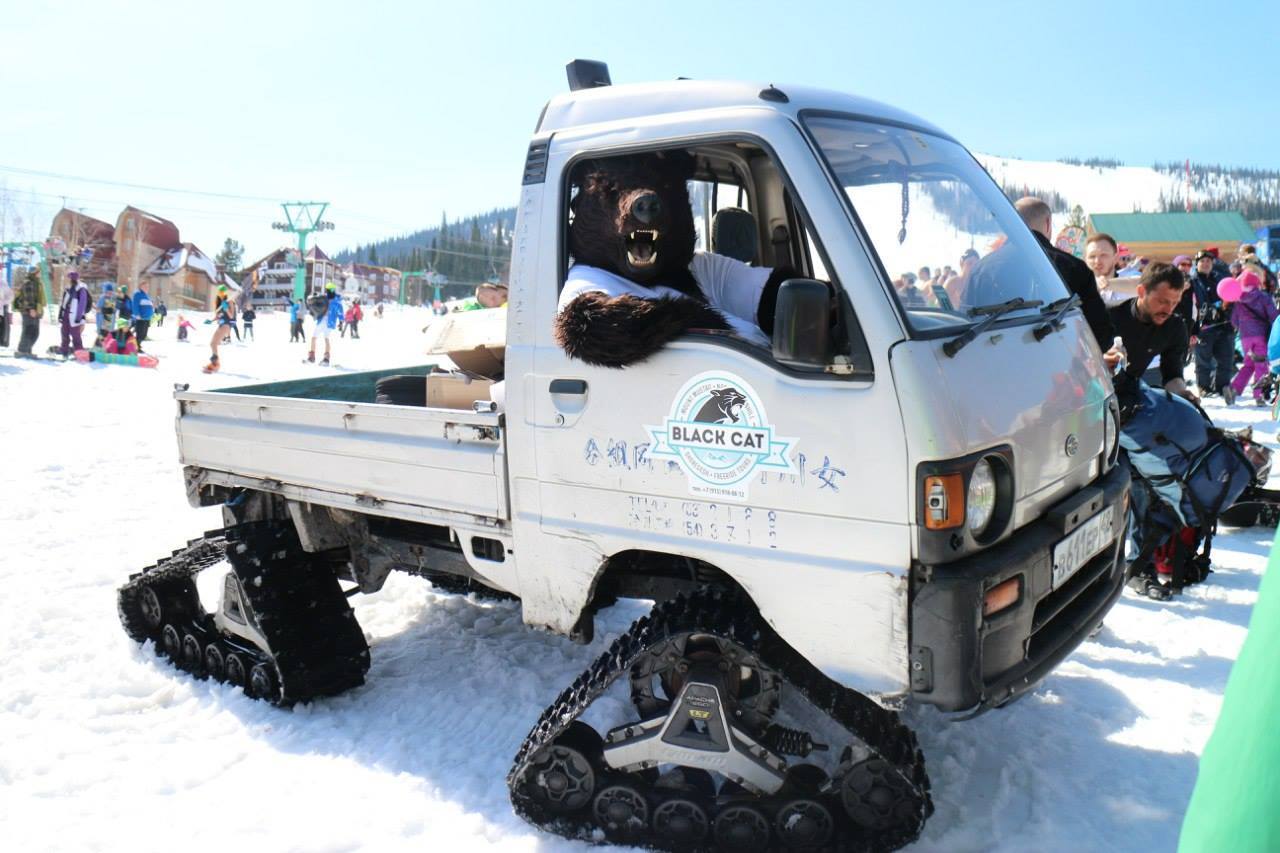 Ilya Vasilenko/I'm Siberian
The event took place on April 16, 2016 on a slope with a length of 500 meters and was attended by tourists from Germany, Spain, Lithuania and Venezuela, as well as Russians from various cities.
Kirill Kuhmar/TASS
This year, organizers established a prize fund for the participants for the first time, totaling $4,000 (270,000 rubles).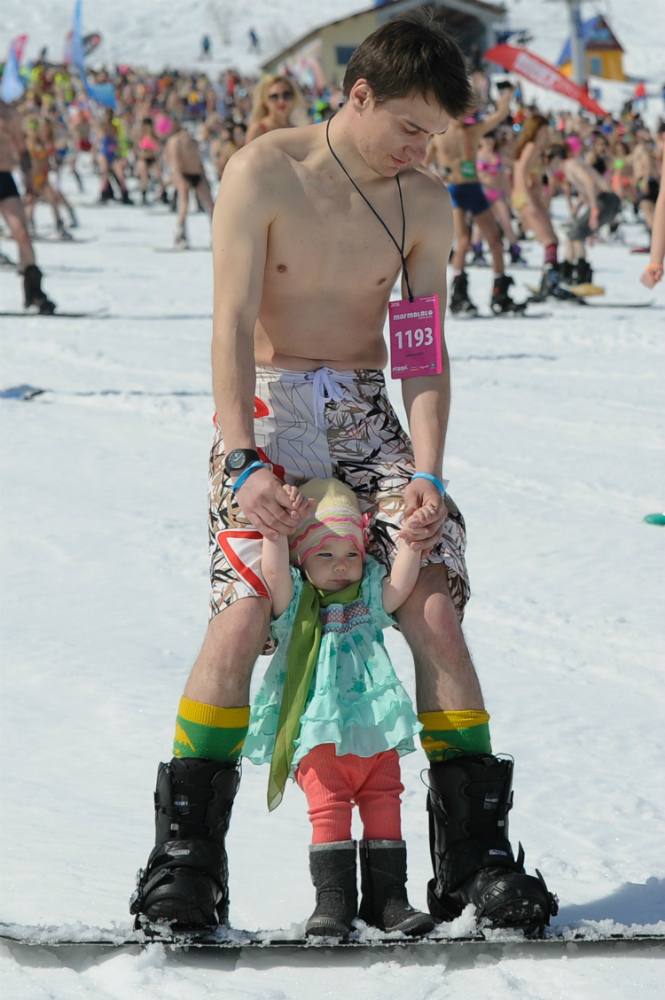 Kirill Kuhmar/TASS
Among others, the two most mature skiers – a 71-year-old man and a 61-year-old woman from Novokuznetsk – received cash prizes.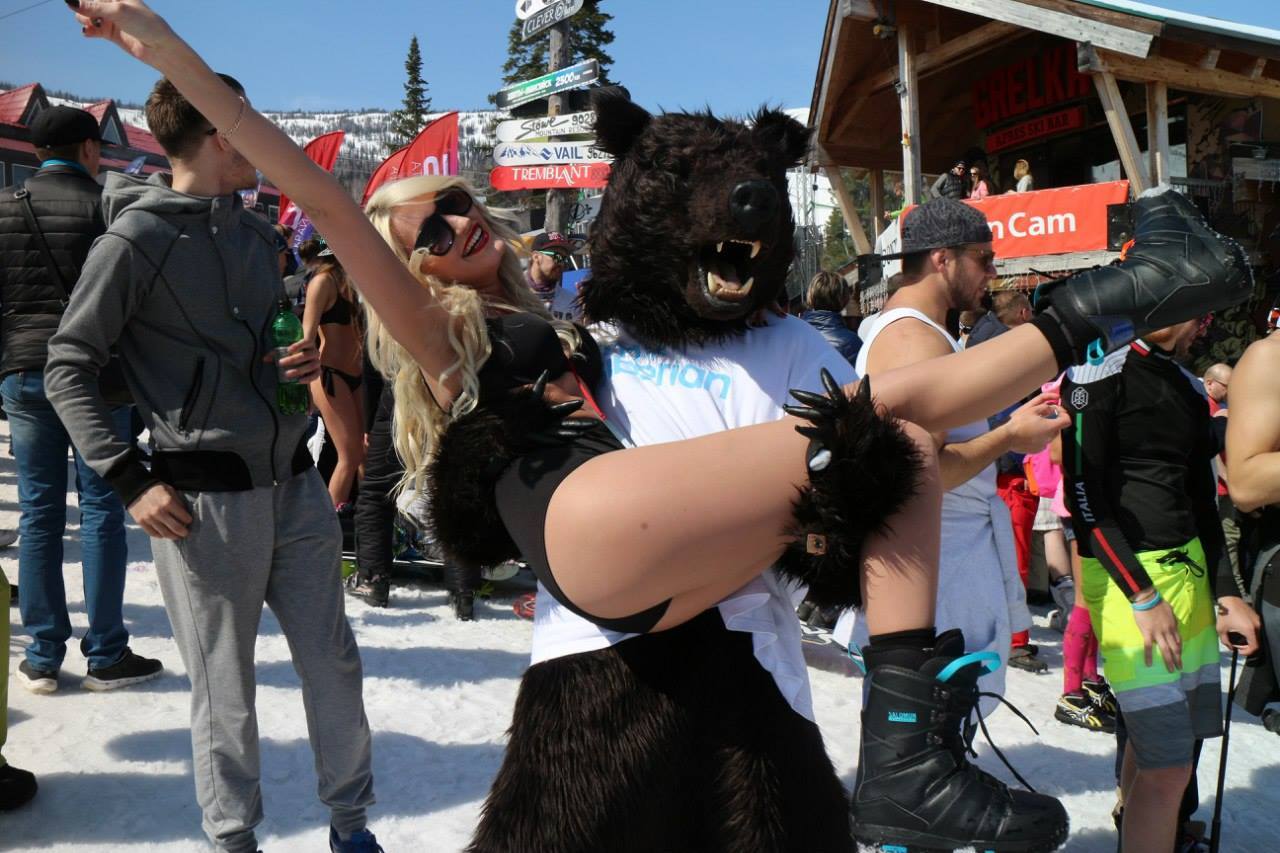 Ilya Vasilenko/I'm Siberian
Grelka Fest has taken place in Sheregesh every April since 2013 and attracts more than 10,000 people annually. This month, the temperature at the resort is already high enough to hold a mass downhill skiing event in bikinis and swimwear.
SunnyDays/YouTube
All rights reserved by Rossiyskaya Gazeta.