Will the legendary 'Annushka' tram return?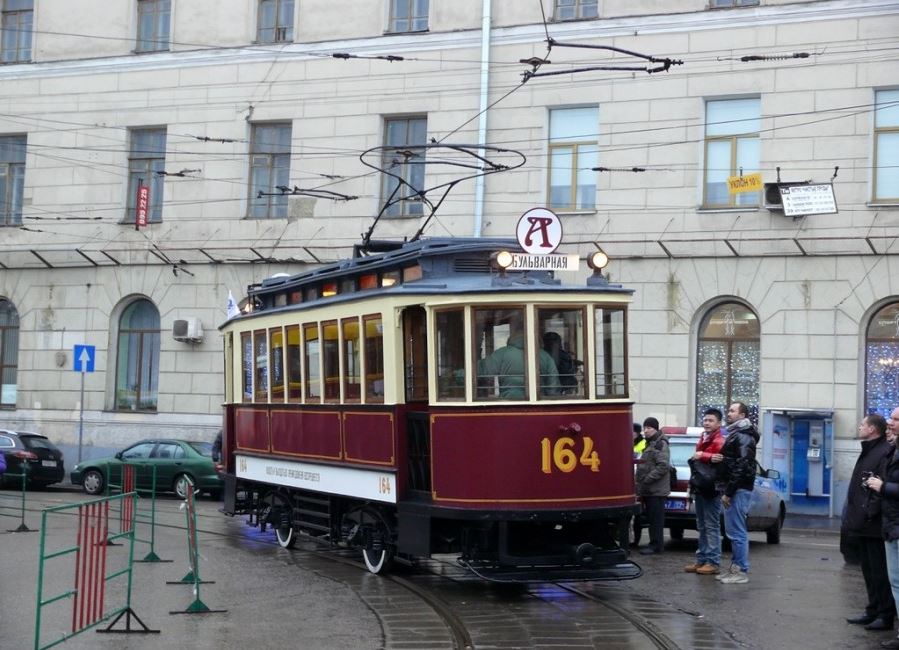 Tram "A" takes part in the vintage tram parade in Moscow every spring.
Press photo
Retro sightseeing tram could once again ride the rails in Moscow
Moscow officials have plans to revive the retro tram route along the Boulevard Ring for tourists according to Kudago.com, an entertainment and leisure website.
The article suggests that the old cabins cars will travel along the former route "A." Muscovites used to affectionately refer to this line as "Annushka." However, tracks remain for only part of the former itinerary connecting central metro stations from Chistye Prudy to Oktyabrskaya.
This is not the first attempt to restore the legendary tram. In the late 2000s at the Chistye Prudy station there was a retro tram with a bistro inside, which was called Annushka as well.
Tram service in Moscow has been operating for almost 120 years. The first tram was inaugurated on Lesnaya ulitsa in 1899 - tram 9 still travels this route. A total of 47 tram lines remain in the city today.
All rights reserved by Rossiyskaya Gazeta.