Crimean official lashes out over Ukrainian Eurovision victory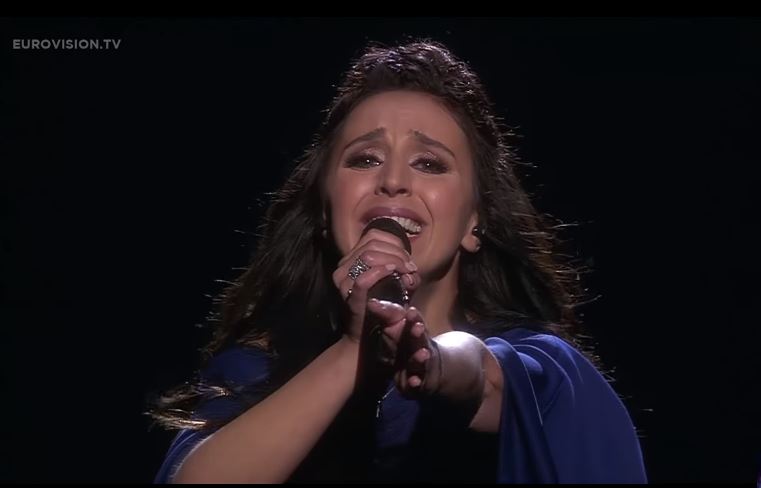 Crimea's vice premier Ruslan Balbek has hit out at Eurovision organizers after Ukraine beat Russia to win the annual song contest. The Russian politician argues that the triumph of a song about Stalin's deportations of the Crimean Tatars shows Russia is the victim of prejudice.
Russia was the victim of a conspiracy to strip it of victory at the 2016 Eurovision song contest, according to Crimean Deputy Prime Minister Ruslan Balbek, who has claimed the failure of Russia's Sergei Lazarev to win is down to the West's "anti-Russian" policies.
Lazarev's song "You Are the Only One" was the hot favorite to win the annual European kitschfest, but came only third at the Eurovision final in Stockholm, Sweden, as Ukrainian singer Jamala topped the table with her ballad "1944" – about the deportation of Crimean Tatars from Crimea on Josef Stalin's orders on May 18-20, 1944.
"The Eurovision organizers went out of their way to deprive Russia of victory," the Crimean official wrote on his Facebook page on May 15 following the surprise win by Jamala, who is a Crimean Tatar herself and was born on the peninsula.
"Ukrainian claims such as 'a Russian victory would be catastrophic,' ignoring viewers' preferences – such is the new approach to creativity in the 'developed democracies'."
"Today even if you are the greatest vocalist in the world, your Russian citizenship will bar your access to the first place," he wrote. At the same time, "had Jamala's songs been without the political subtext, she would have been supported by the entire peninsula," said Balbek.
"Apparently, Jamala is copying the path of the [Ukrainian] singer Ruslana. The victory in Eurovision, dances on Maidan [Square], the anti-Russian hysteria, a ministerial position. In a couple of years, no one even will remember such a singer," he wrote.
Since Russia's takeover of Crimea in 2014 many Crimean Tatars, who were the peninsula's predominant ethnic minority prior to the Stalinist deportations, have complained of discrimination by the Russian authorities.
All rights reserved by Rossiyskaya Gazeta.