St. Petersburg residents drank more than Muscovites in 2016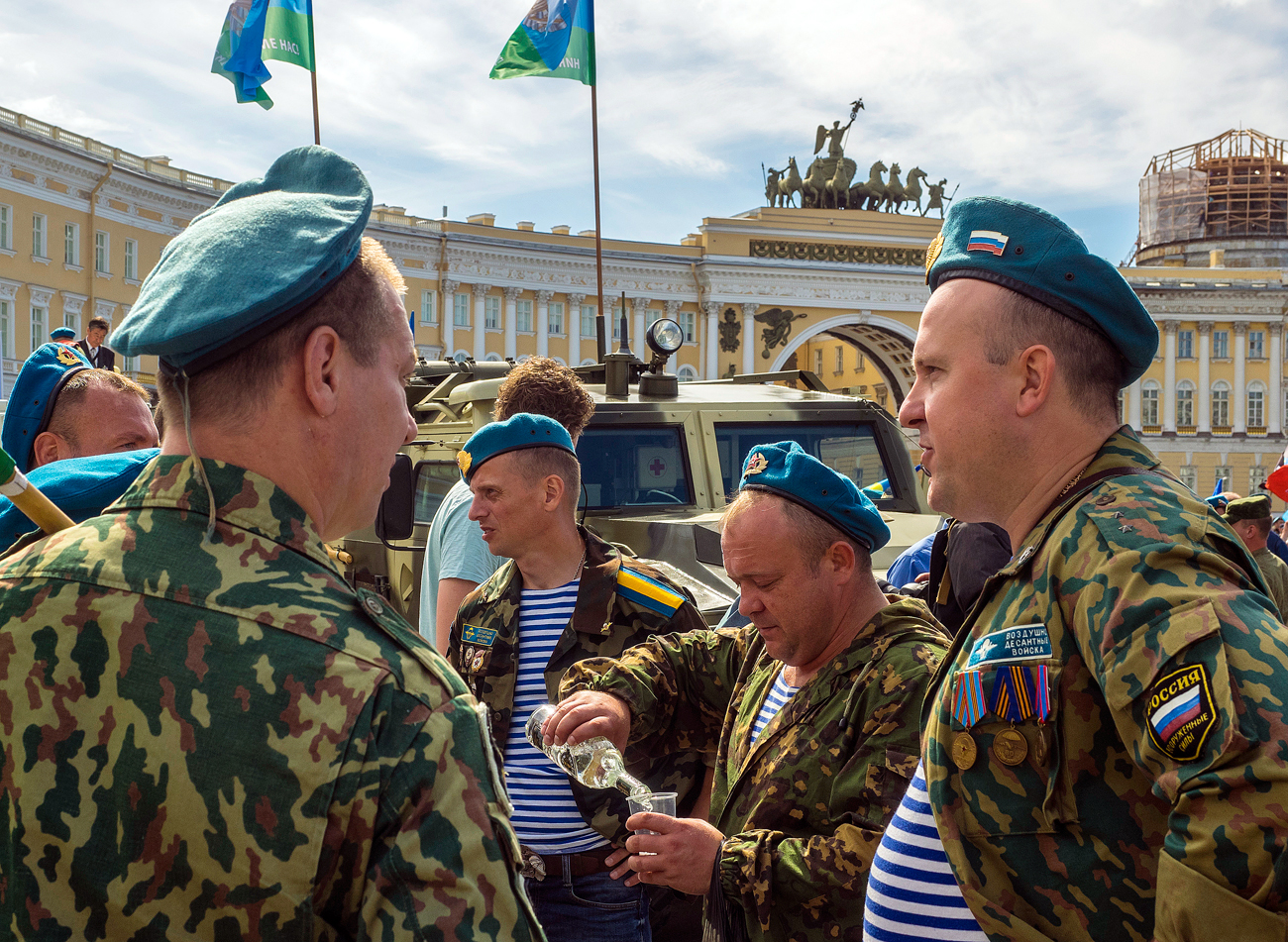 Paratroopers attend celebrations of Paratroopers' Day in St. Petersburg.
Ruslan Shamukov / TASS
The most 'sober' Russian regions are Chechnya, Ingushetia and Dagestan.
Moscow has overtaken St. Petersburg in the 'sobriety rating' of Russian regions, as reported by the federal initiative Trezvaya Rossiya (Sober Russia) and the analytical center in Russia's Public Chamber.
In 2016, the capital was ranked twenty-eighth, whereas St. Petersburg took thirtieth place.
The most 'sober' Russian regions were Chechnya, Ingushetia and Dagestan, and the most 'drunken' regions were the Republic of Komi, the Chukotka Autonomous Okrug, and the Magadan Region.
The ratings analyzed the sales of ten types of alcoholic beverages and the number of offenses related to illegal production and turnover of ethyl alcohol and alcohol.
First published in Russian by Gazeta.Ru
Subscribe to get the hand picked best stories every week
All rights reserved by Rossiyskaya Gazeta.