How to survive a zombie apocalypse in Moscow's Metro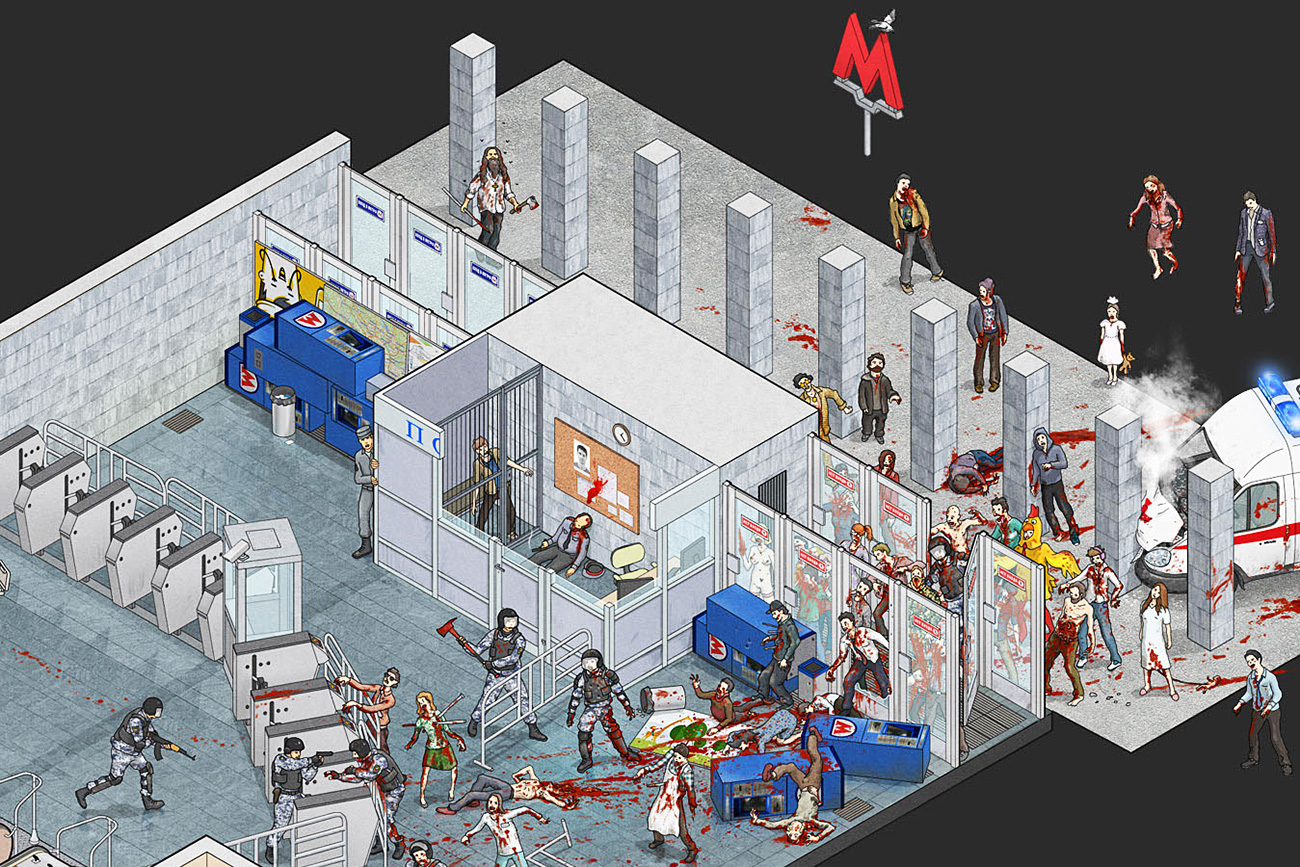 zombie apocalypse
<a href="https://www.behance.net/maxdwork">Max Degtyarev</a>
Moscow's Metro is not just astonishingly beautiful, it's also very practical. Built and developed during an age when nuclear strikes were considered an all too real threat, the stations are sturdy to say the least and can shelter thousands of people.
Forget nuclear strikes for a minute though. What happens if there's a zombie apocalypse? One Russian illustrator decided to find out.
Maxim Degtyarev is a big fan of zombie movies. His personal favorite is Dawn of the Dead by Zack Snyder, where the action takes place in a shopping mall in suburban Milwaukee. He remembers that after watching the movie he "liked to imagine the best ways to barricade his own house in case a zombie virus broke out."
Degtyarev used an illustration from a previous project and together with Alexei Luri drew a detailed map of a fictional Moscow Metro station as it was being besieged by flesh-loving corpses. The "Dawn" Metro station is a perfect example of how to shelter people: There is an accumulator, ventilation, water-draining plants, tight gates, CCTV cameras, and toilets.
There's still a possibility that the underground shelter might need to be abandoned by those hiding inside - not because of a zombie breach - but because the ventilation system could suddenly fail, Degtyarev explained to RBTH. "The smell would be horrendous," he says.
The station's name is "Dawn," which is a tribute to the artist's favorite movie. The next stations down the line are "28 Days Street," "Residential," and "Last."
Check out the map in full size to see how to survive a zombie siege in Moscow's Metro!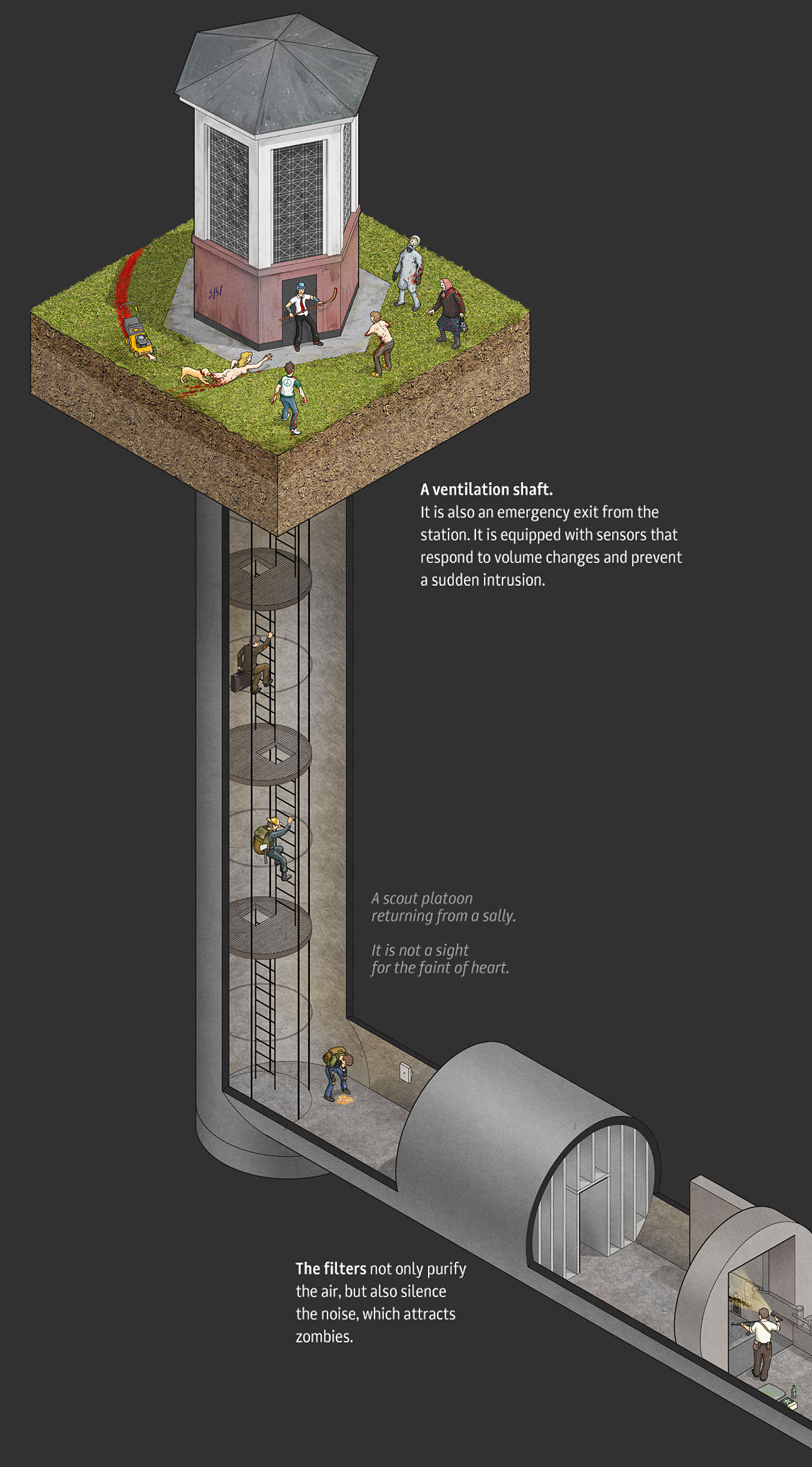 Max Degtyarev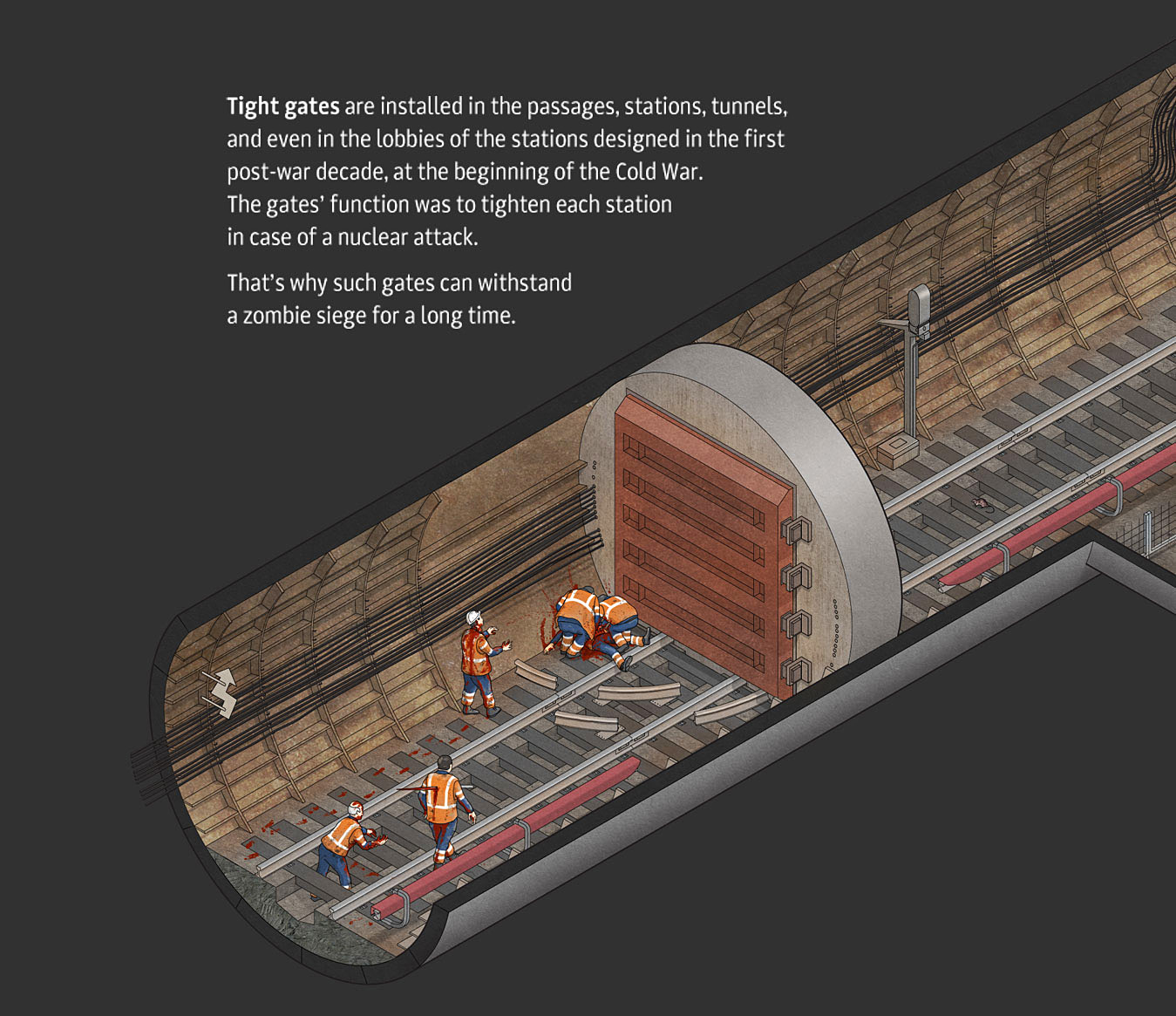 Max Degtyarev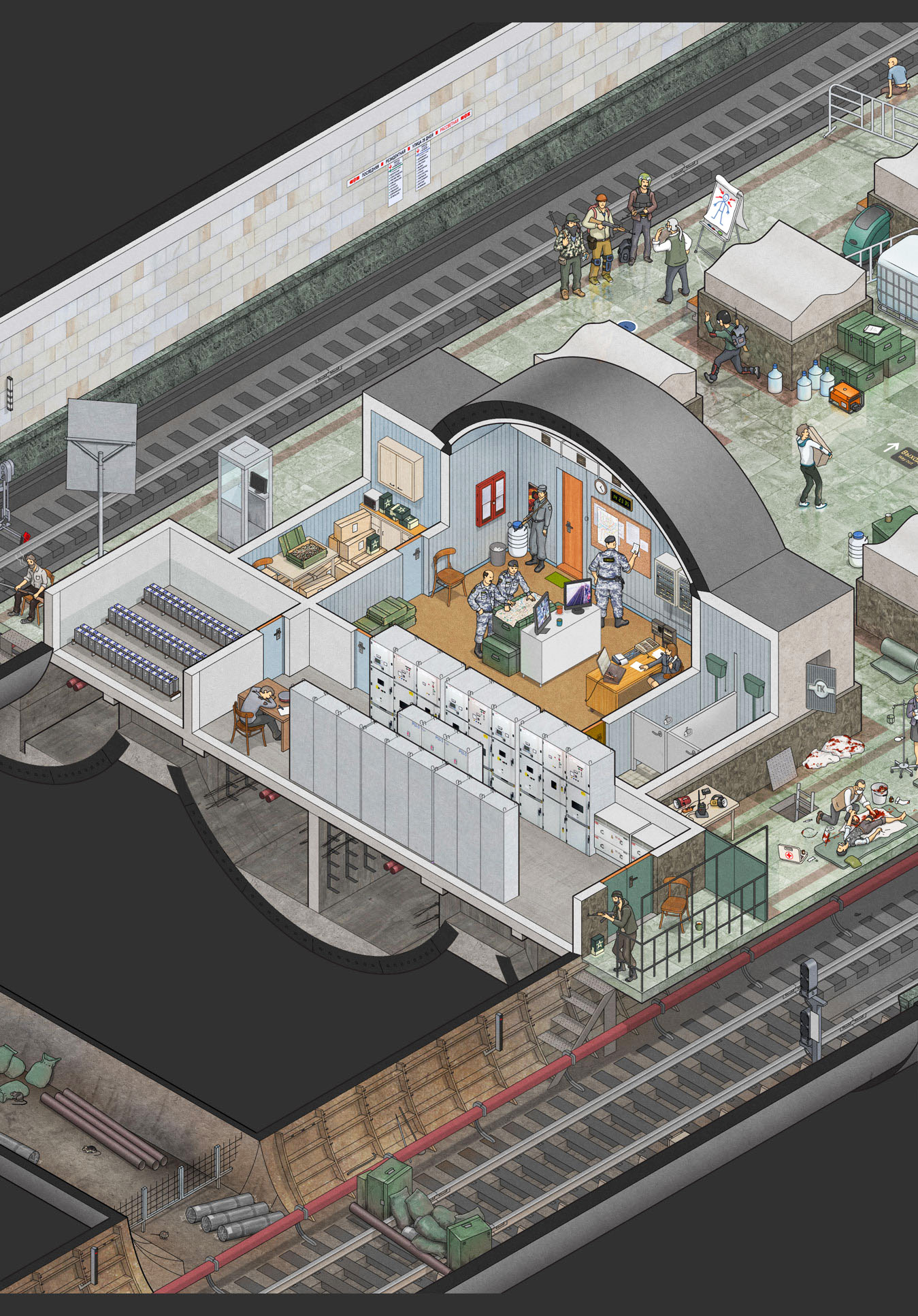 Max Degtyarev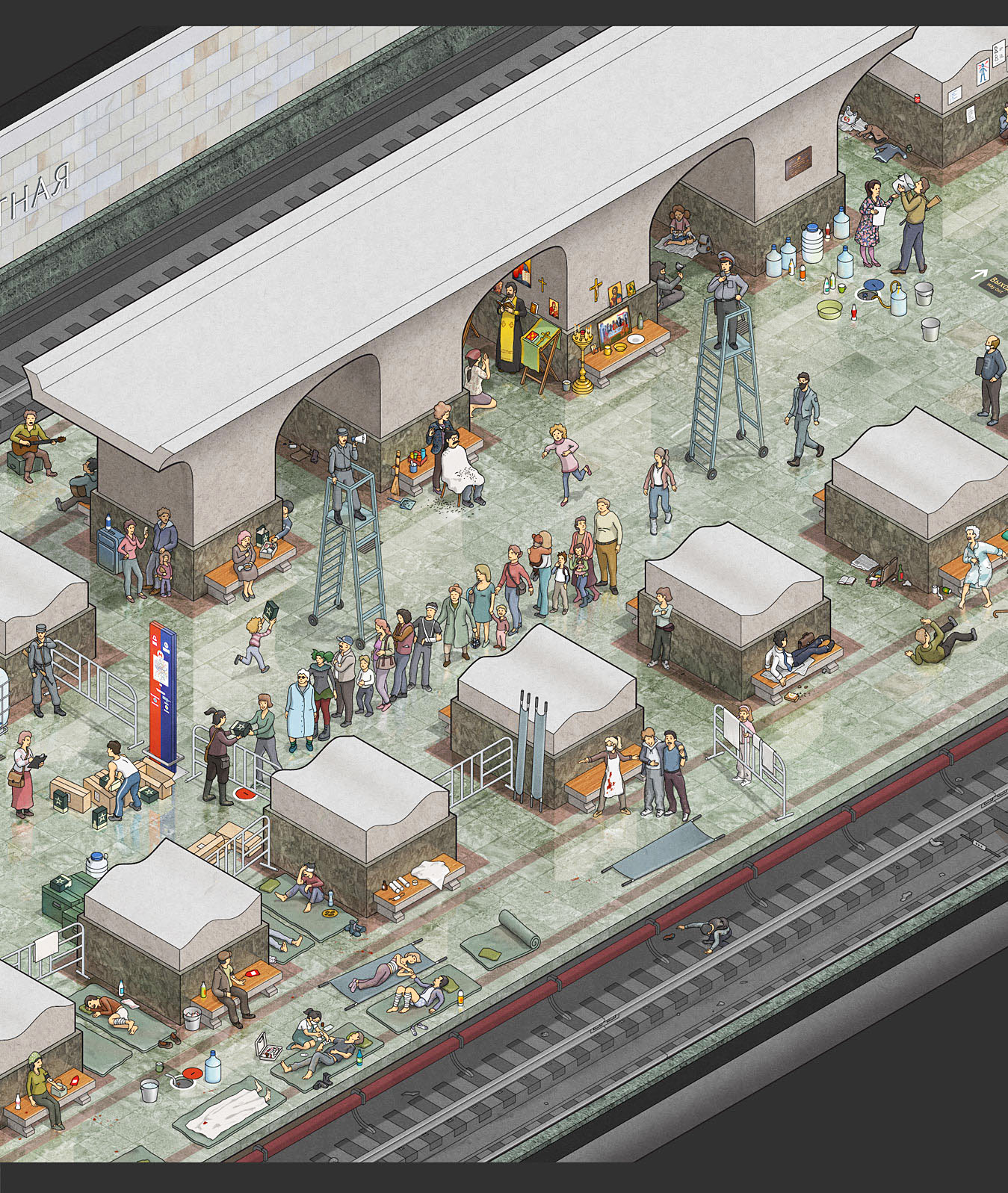 Max Degtyarev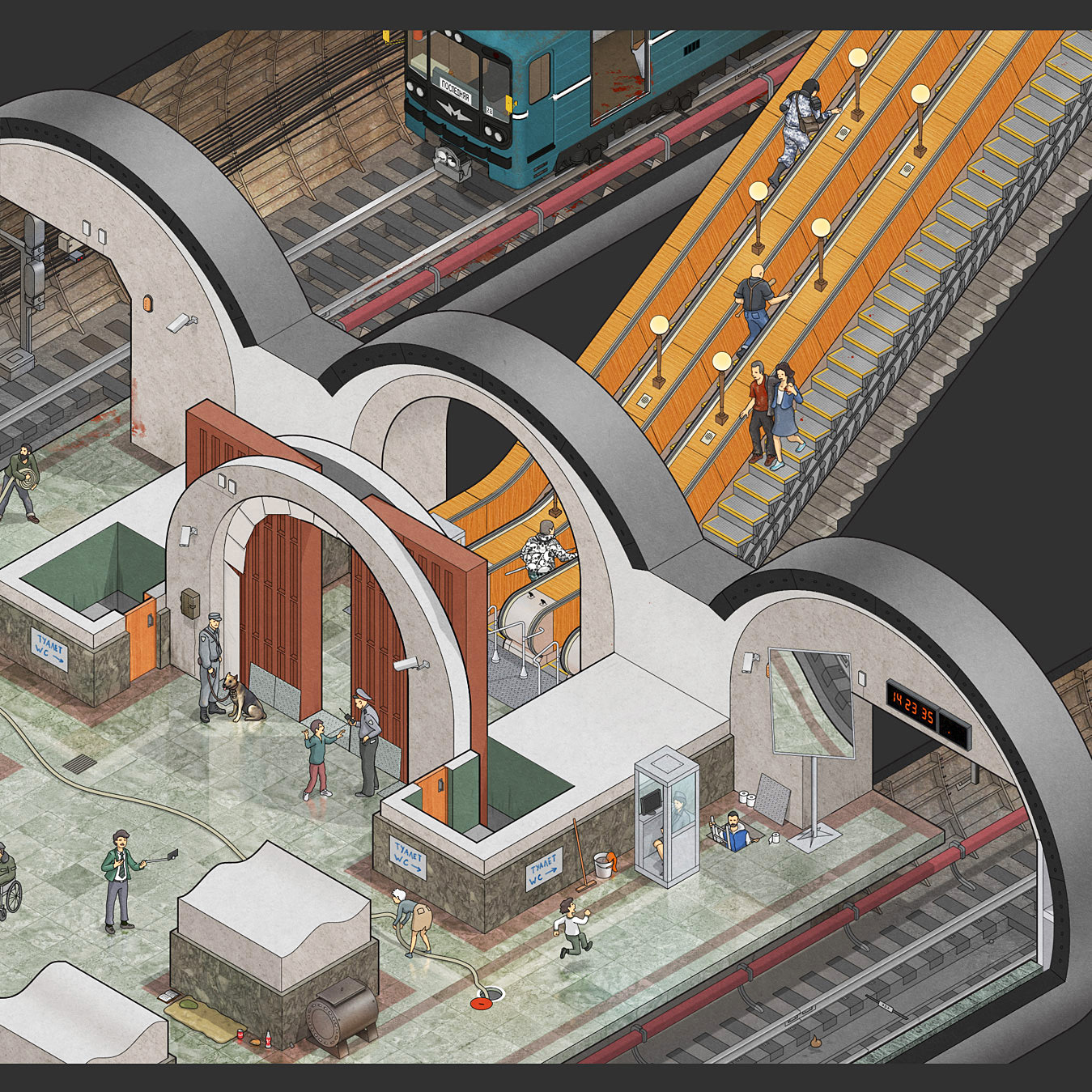 Max Degtyarev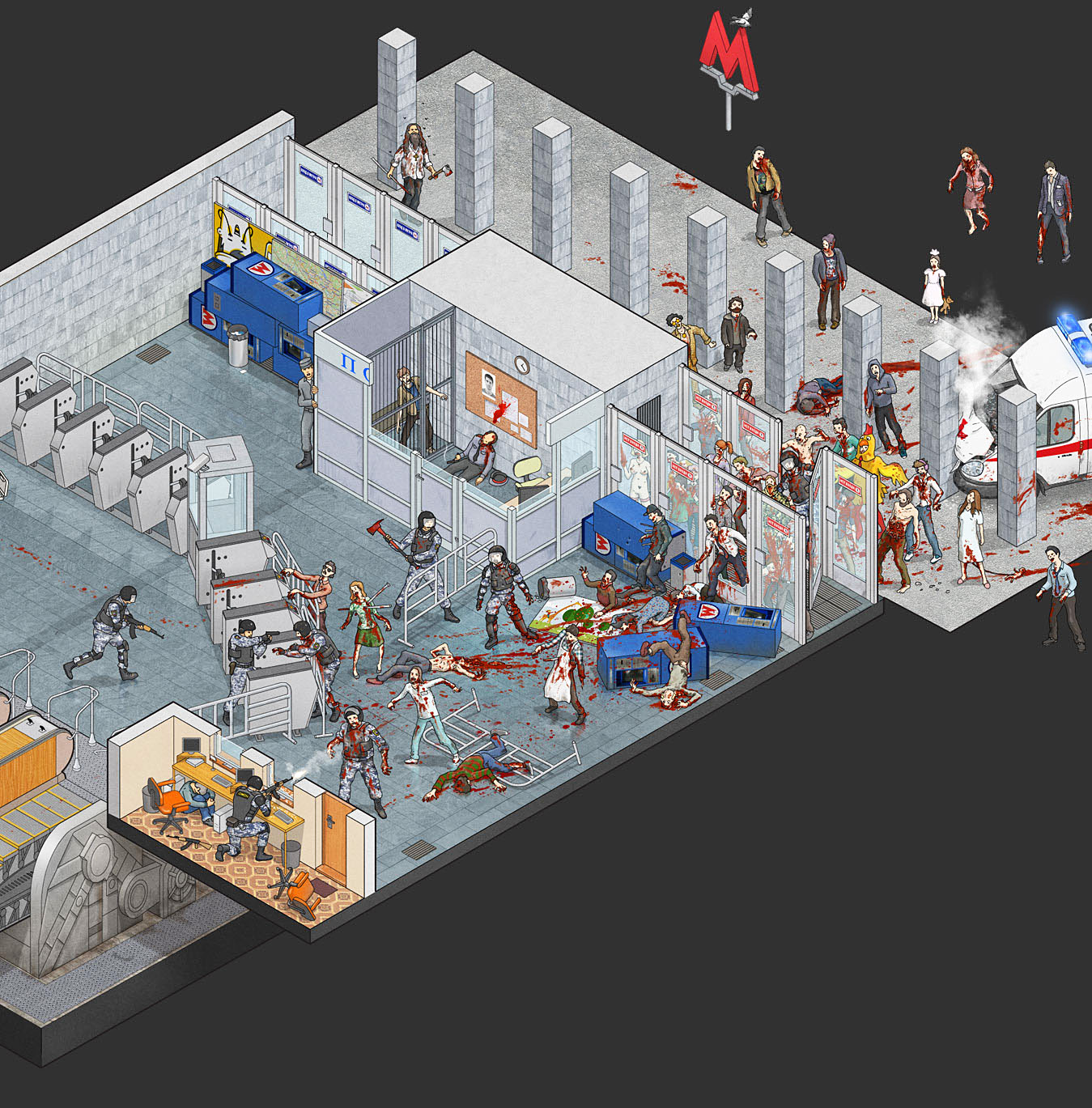 Max Degtyarev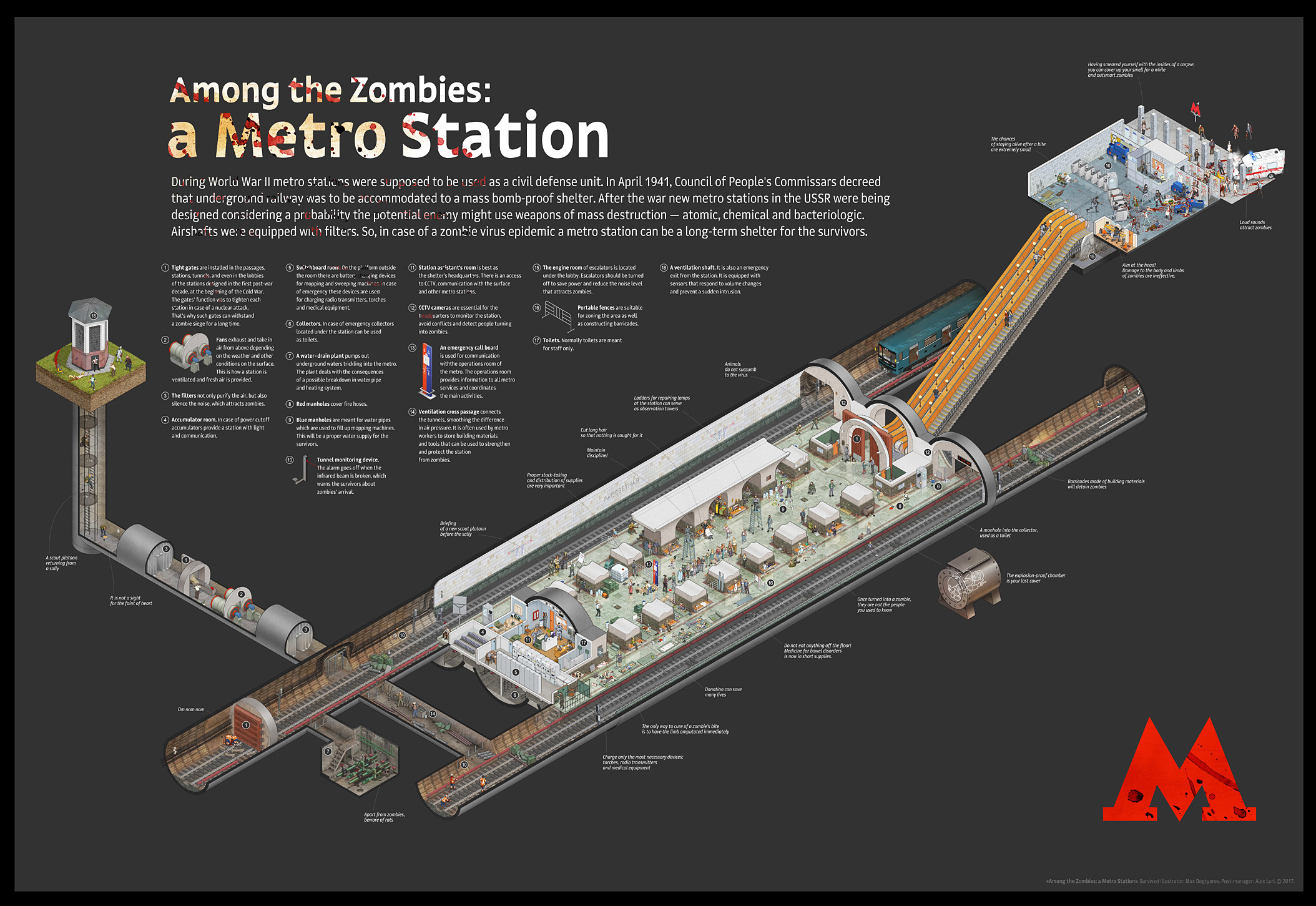 Max Degtyarev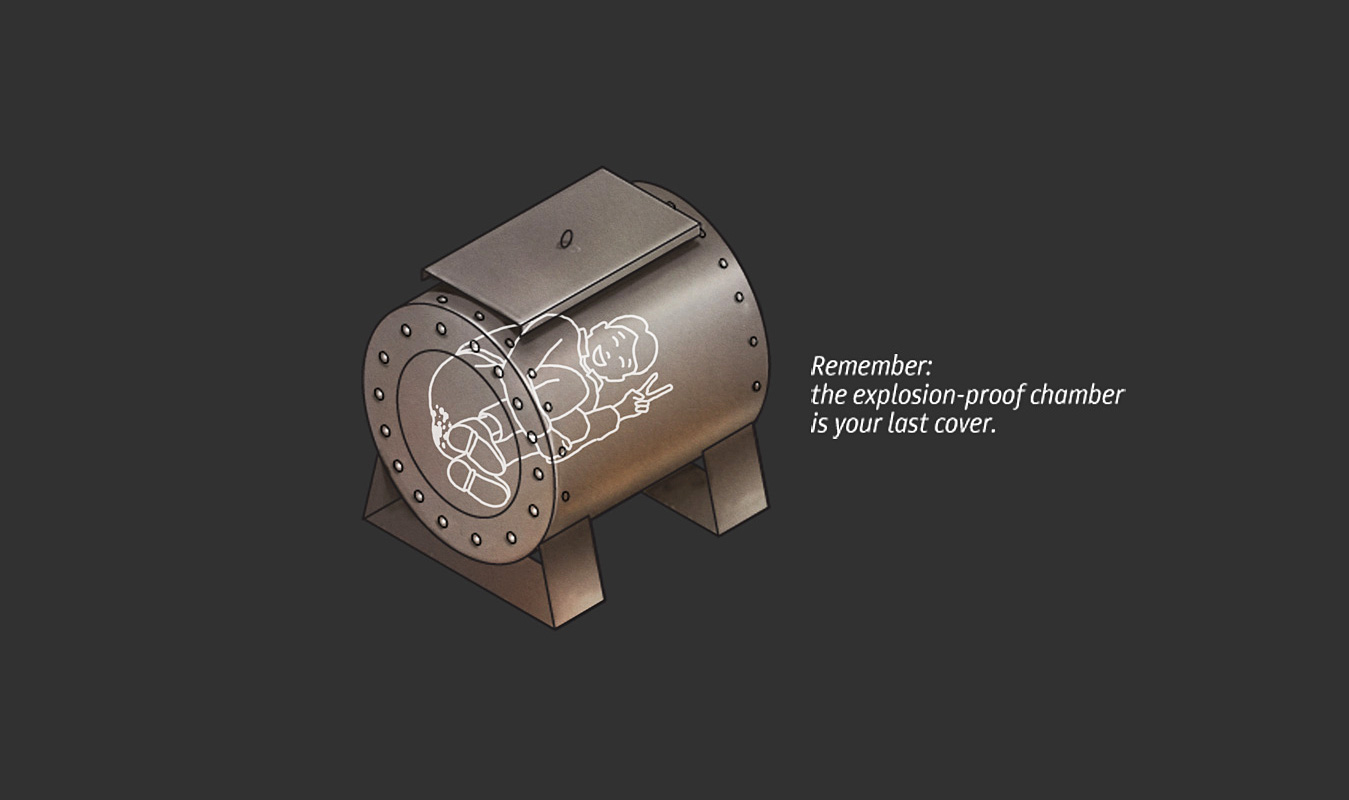 Max Degtyarev
If using any of Russia Beyond's content, partly or in full, always provide an active hyperlink to the original material.