Flying high: how did revolutionary Russia become drug-addicted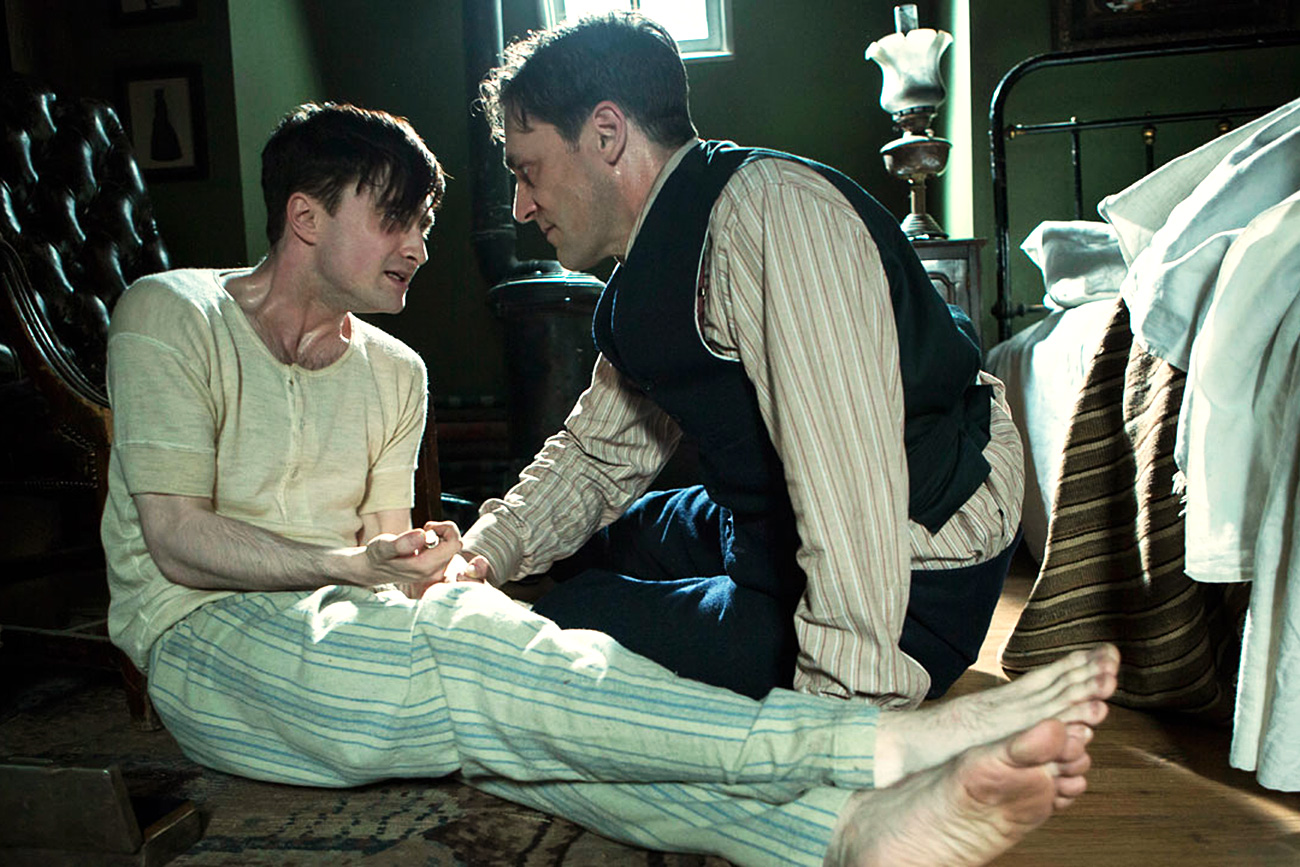 "A Young Doctor's Notebook" TV series based on Mikhail Bulgakov's novel "Morphine".
Kinopoisk.ru
In the late 1910s and early 1920s, many Russian soldiers on the front used morphine-based painkillers, leading to a dramatic increase in the number of drug addicts. The prohibition of alcohol also played its role.
In his short story Morphine (1926) Russian author Mikhail Bulgakov depicts a doctor in a provincial hospital who, after falling sick and injecting himself with morphine, becomes a serious addict. The doctor's life quickly falls apart, and unable to overcome his addiction, he shoots himself. Bulgakov knew what he wrote about - for several years starting in 1917 he was a doctor who used morphine. And his case was not unusual.
War and drugs go hand in hand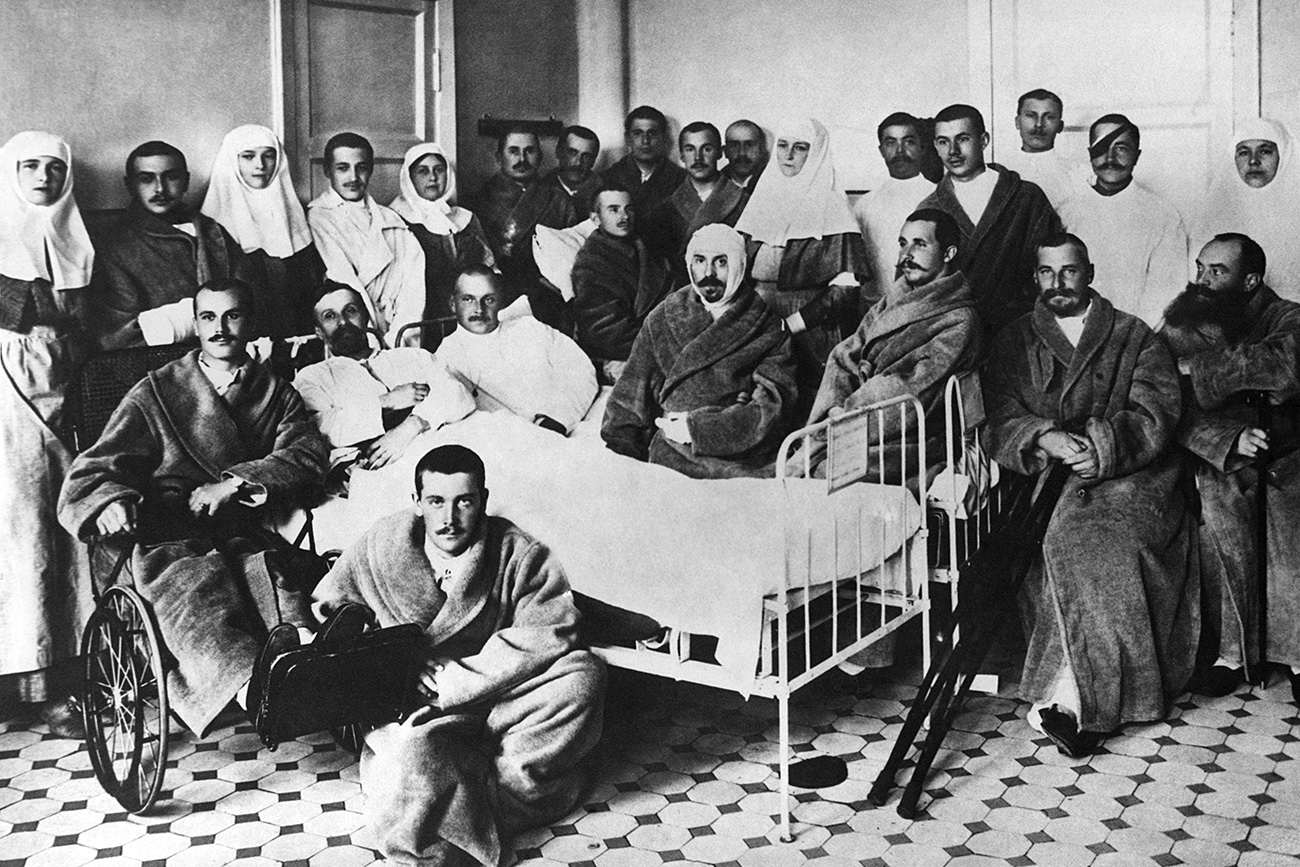 Empress of Russia Alexandra Fyodorovna (C) and her daughters among wounded servicemen at the Tsarskoye Selo Palace Hospital. / TASS
During the years of war and revolution it was hard to find a hospital without morphine-addicted patients, wrote Soviet narcologist Vladimir Gorovoy-Shaltan. Morphine usage was widespread among soldiers wounded on the battlefronts of World War I (1914-1917) because they were treated with this drug. Since scientists at that time did not consider it dangerous, many soldiers fell victim to addiction after being given morphine.
The Tsarist government also unwittingly helped spread drug addiction by prohibiting the sale of alcohol in shops "until the victorious end of the war." Of course, many people found ways to bypass the law, but alcohol became generally less available. So, those looking for a way to blow their minds turned to drugs.
Cocaine was even more popular than morphine and was "the tsar of drugs" in wartime and postwar Russia. Not long before it had been sold legally in drugstores - so the prohibition was still not very strict. Smugglers brought it from Germany and other Western countries; the drug was popular and it was easy to make a fortune selling it. Before the war, cocaine used to be "a drug for the rich," but then its price dropped and it became available even for common citizens.
Cocaine for the homeless and for heroes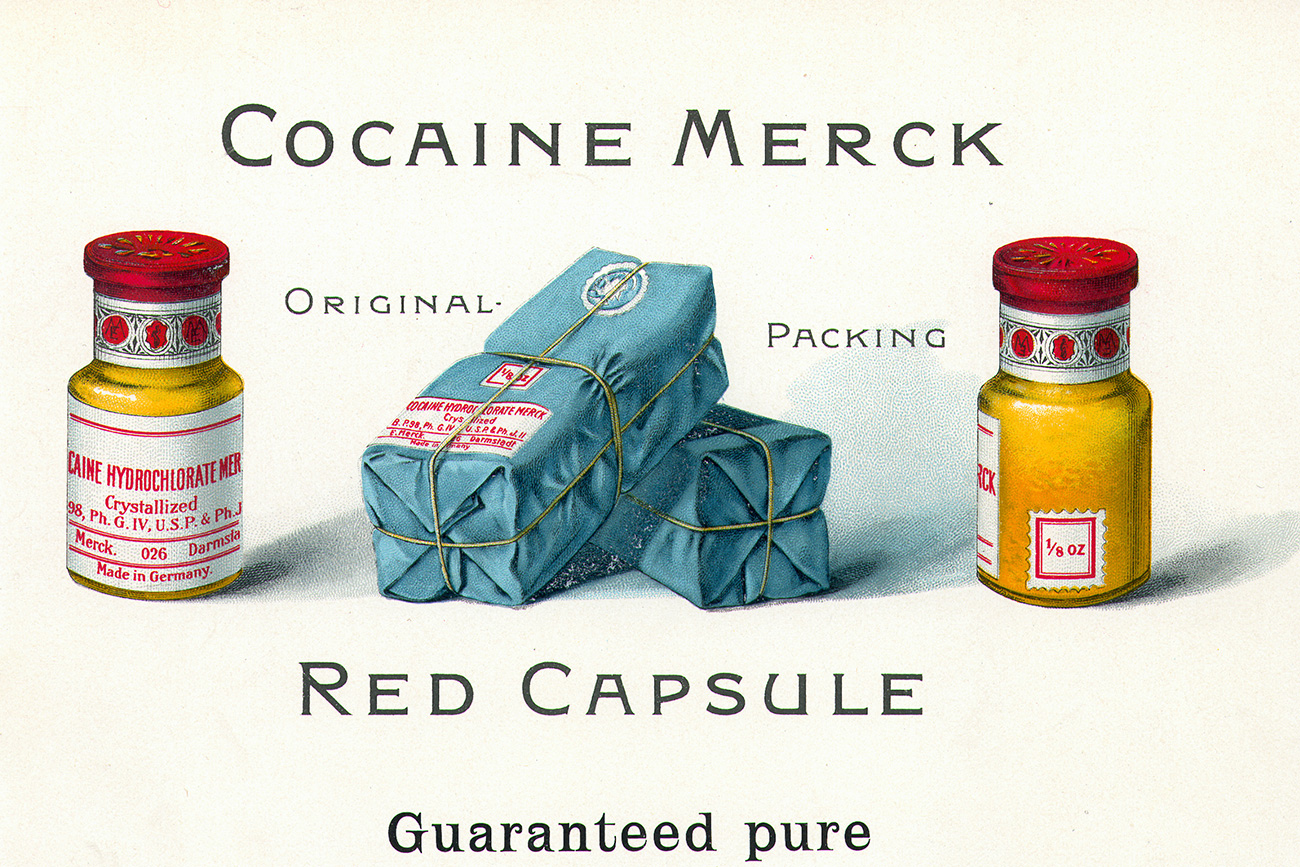 Cocaine used to be sold legally as a medicine in the late 19th century. / Archive image
Cocaine was easy to find and use. There was no need for needles or pipes - everyone could sniff some from a hand, or a fingernail or a piece of paper. In 1924, according to studies conducted in St. Petersburg, approximately 70 to 80% of the homeless used the drug. Even the slang of that time proved cocaine's popularity - it had eight synonyms among criminals (from "marafet" to "the white fairy"), more than any other drug.
Some famous historical figures were familiar with cocaine. For instance, Alexander Vertinsky, the artist and cabaret singer who used to be a cocaine addict before the war, described in his memoirs an incident in Odessa at the end of the Civil War (1918 - 1922).
Odessa was one of the last bastions of the anti-Bolshevik White Movement. Vertinsky once was asked to sing in front of General Yakov Slashchov, one of the most famous White commanders. Pale and exhausted, Slashchov listened to Vertinsky's sad song and sniffed cocaine. "It was a strange meeting," Vertinsky wrote afterward.
Of course, Slashchov's cocaine was not the same that the homeless bought from smugglers. Only rich people could afford first-class "white fairy." Others sniffed powder mixed with aspirin, chalk and other poor substitutes that took several doses to get high.
Alcohol strikes back
The Bolsheviks did all they could to fight mass drug addiction, and in 1924 the government passed a law calling for 10-year prison terms for drug dealers, which helped to reduce the prevalence of drug trafficking.
Historians mention, however, that the most effective step in the war on drugs was to give vodka back to the Russian people. In August 1924, the government officially permitted liquor sales, almost 10 years after it had been prohibited. Drug consumption immediately dropped!
For those who wanted to "relax" it was easier to buy legal vodka than risk prison for buying drugs. So Russia returned to its normal state where alcoholism is a bigger problem than drug addiction.
If using any of Russia Beyond's content, partly or in full, always provide an active hyperlink to the original material.