Russia Direct sheds light on the implications of Brexit for the world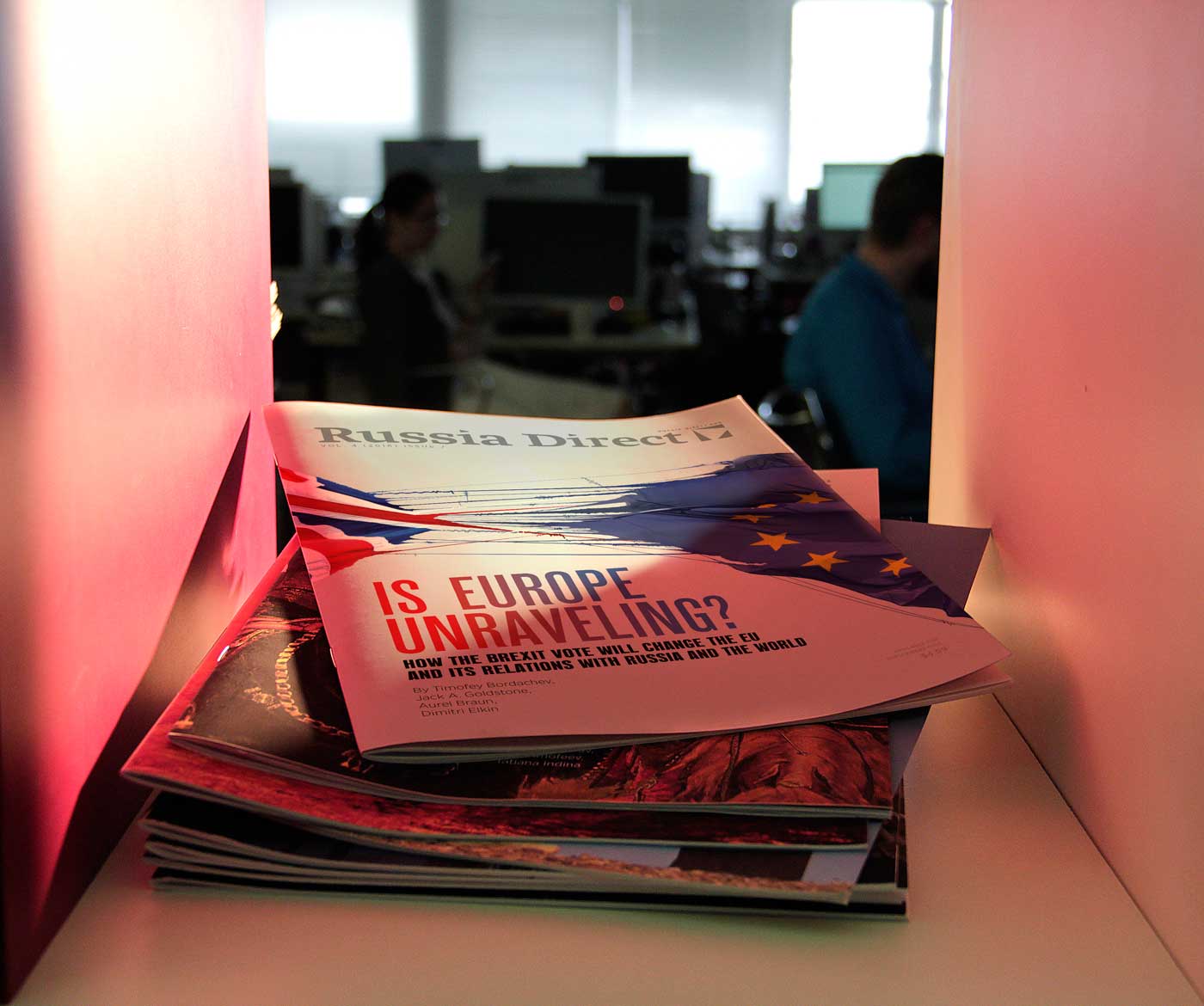 A new report looks at the question from three perspectives.
RBTH
In its new report "Is Europe Unraveling?", Russia Direct offers three different perspectives on how the Brexit vote might change the EU and its relationship with the international community.
On July 29, Russia Direct releases its new report "Is Europe Unraveling?", which examines how the Brexit vote might change the EU and its relations with the world in general and Russia in particular. It offers three different perspectives: Russian, North American and European.
In the report, Timofey Bordachev, associate professor at the Higher School of Economics in Moscow, presents a number of reasons why the post-Brexit EU will not be an easier partner for Russia; American sociologist and political scientist Jack Goldstone gives Washington's perspective on the outcome of the UK referendum to leave the EU; and Aurel Braun, a professor at the University of Toronto, looks at the problem from the perspective of sovereignty and globalization, "both of which are adapting to the new demands of the 21st century." Braun additionally explains how Brexit has affected cooperation between members of the EU and NATO.
Russia Direct's new report also features a review of the book "The Politics of Everyday Europe: Constructing Authority in the European Union" by Georgetown professor Kathleen McNamara, as well as thought-provoking interviews with the director of the Carnegie Moscow Center, Dmitri Trenin, and the head of the Brussels office of the French Institute of International Relations (IFRI), Vivien Pertusot.
These two experts explain which EU countries have the most leverage to determine the future debate over Russia and why now is too early to discuss what future actions the EU might take to address its crisis.
How will Brexit affect the EU's ability to face the challenges of the 21st century? Why is an integrated Europe a better partner for Russia? Download the report and find out.
All rights reserved by Rossiyskaya Gazeta.