QUIZ: Who said it, Donald Trump or Vladimir Zhirinovsky?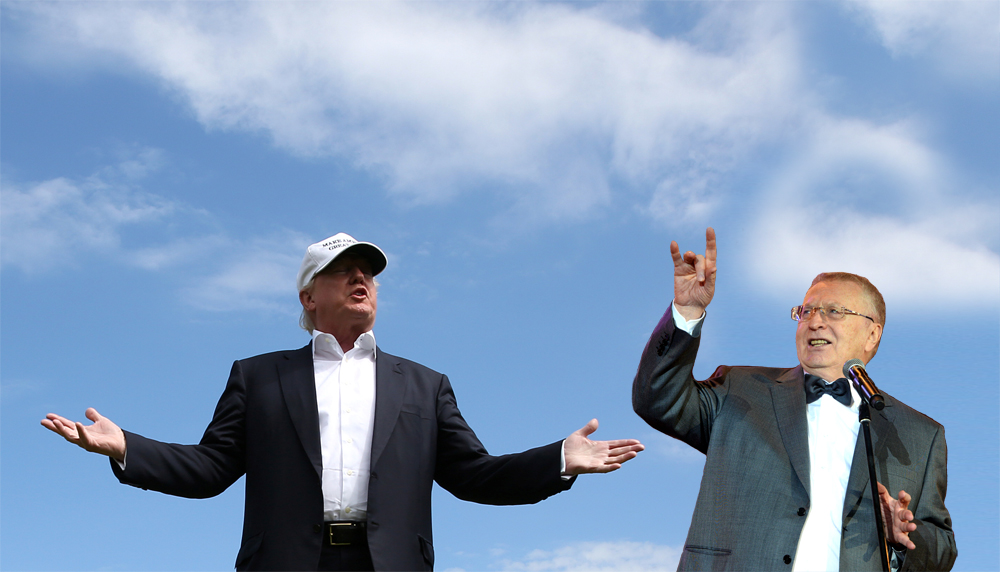 Zhirinovsky Trump
Reuters/Grigoriy Sisoev/RIA Nvosti
Long before Donald Trump began making the headlines, there was Vladimir Zhirinovsky, a Russian political shark who founded the Liberal Democratic Party of Russia (which may not necessarily embrace liberal or democratic values in their typical interpretation) and who currently serves as a Vice Chairman of the State Duma.
Just as his American counterpart, Zhirinovsky is famous for his rule-breaking witticisms, not to mention his occasional shots at the highest national office.
But whose words cause bigger waves? Take the quiz to see if you can match a quote to its witty source and tell Donald Trump from Vladimir Zhirinovsky.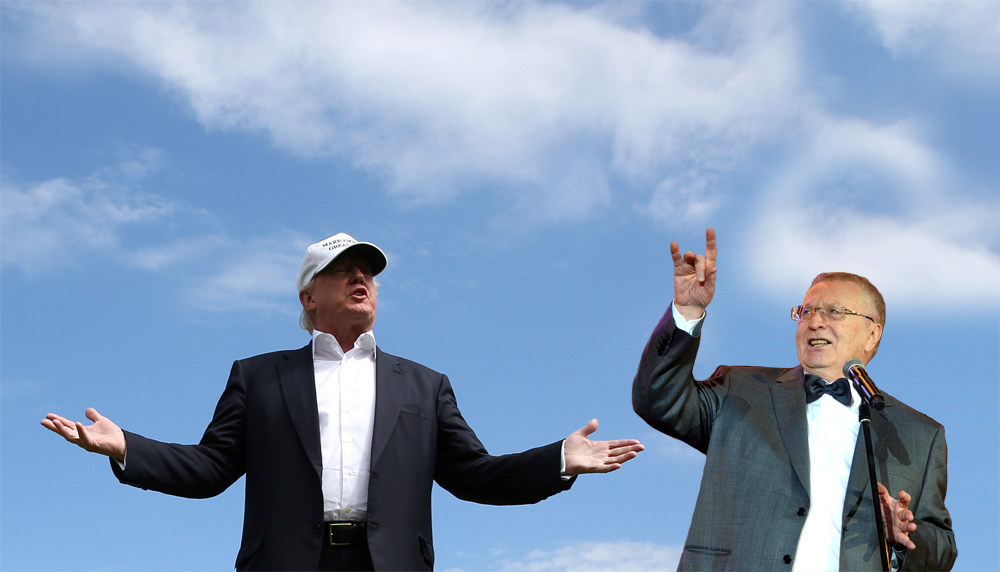 Source: Reuters, Grigoriy Sisoev/RIA Nvosti
Below you will see one quote by Donald Trump and one by Vladimir Zhirinovsky. Read both quotes carefully before picking your answer. When you choose the author of one of the quotes, the other quote will be attributed automatically. Good luck!
All rights reserved by Rossiyskaya Gazeta.