Shrovetide: Step up your pancake game with these beer-based blini (RECIPE)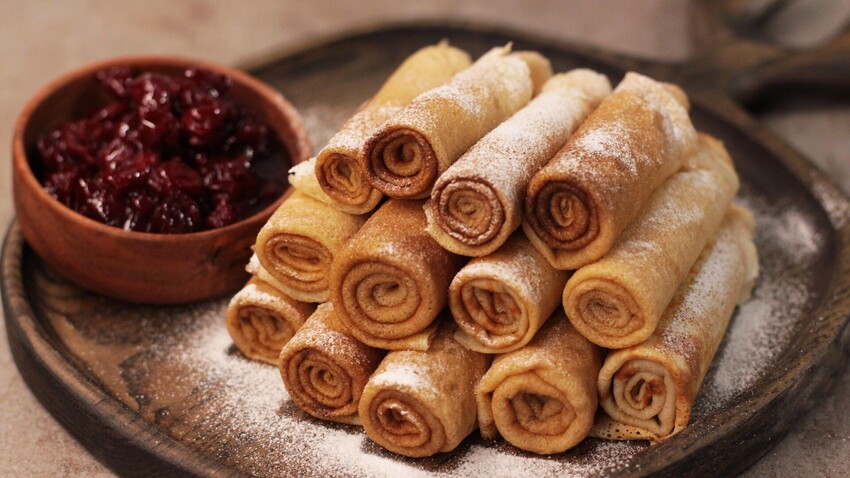 You won't return to your usual pancakes after trying this awesome recipe based on unfiltered beer.
Victoria Drey
This year we celebrate Slavic pancake week with probably the most unique Russian blini ever. We add beer to the traditional recipe.
During Maslenitsa, a.k.a. Russian pancake week, we celebrate the upcoming spring. I have an annual tradition: to try a new blini recipe. So what can be more extraordinary than pancakes made from beer batter?
I highly recommend pancake lovers to master this recipe, but especially those who are into yeasty pancakes. The point is that adding unfiltered beer acts as a ferment that enriches the blini's texture and gives it the signature yeasty flavor.
The recipe looks like a modern twist on the traditional yeasty blini recipe known from the era of Old Rus. Using beer instead of yeast quickens the cooking process because you don't have to wait long for the regular yeast to activate.
The filling is up to you. Savory toppings taste better with such pancakes, but I beg to differ. The yeasty flavor of beer blini goes perfectly well with both savory and sweet toppings. I absolutely love serving blini with so-called berry "pyatiminutka" which literally means "5-minute-jam".
The trick is to take frozen fruits and berries of your choice, then combine them with a small amount of sugar and boil for 5 straight minutes: this is more than enough time to make a quick and delicious topping. I'm a fan of the more sourish kind of berry toppings, so today I'm going with the cherry jam.
Ingredients: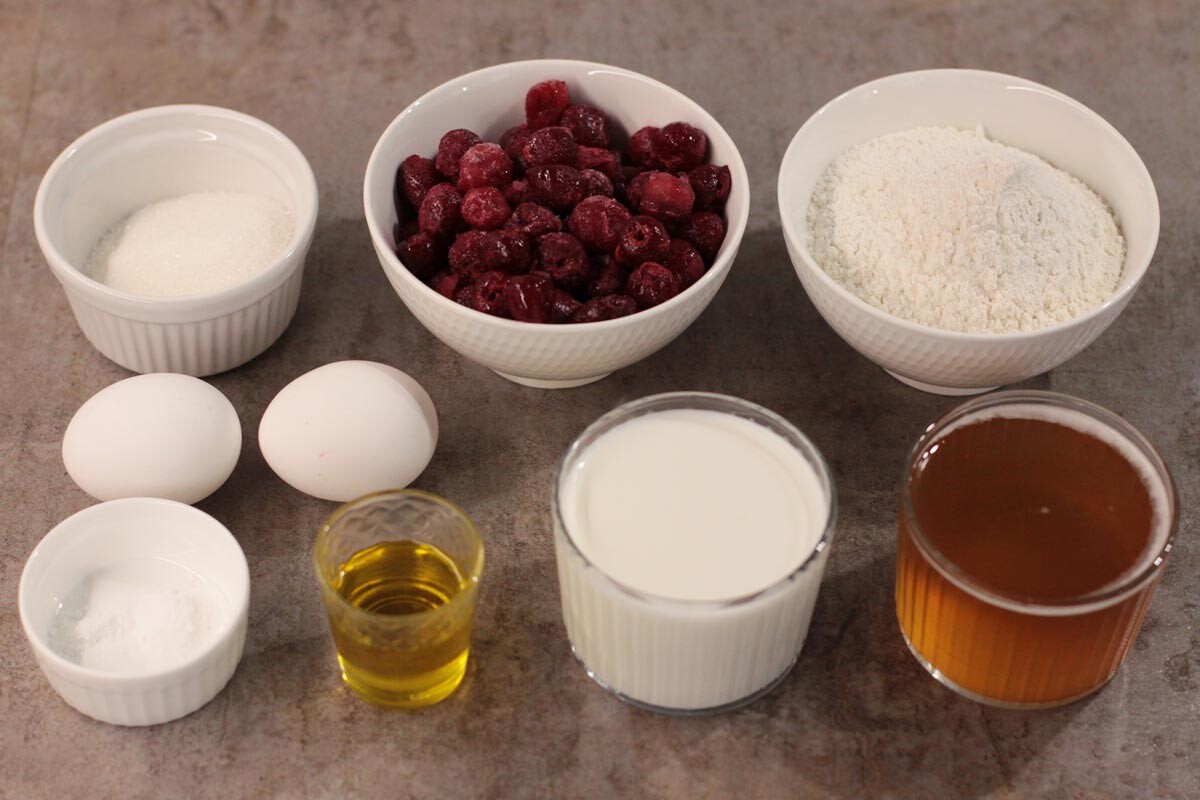 For the batter (16 blini):
200 ml unfiltered beer
200 ml milk
2 eggs
130 g flour
4 tbsps vegetable oil
½ tsp baking soda
3 tbsps sugar
pinch of salt
For the 5-minute-jam:
300 g frozen cherries
70 g sugar
Preparation:
1. In a large bowl whisk eggs with sugar.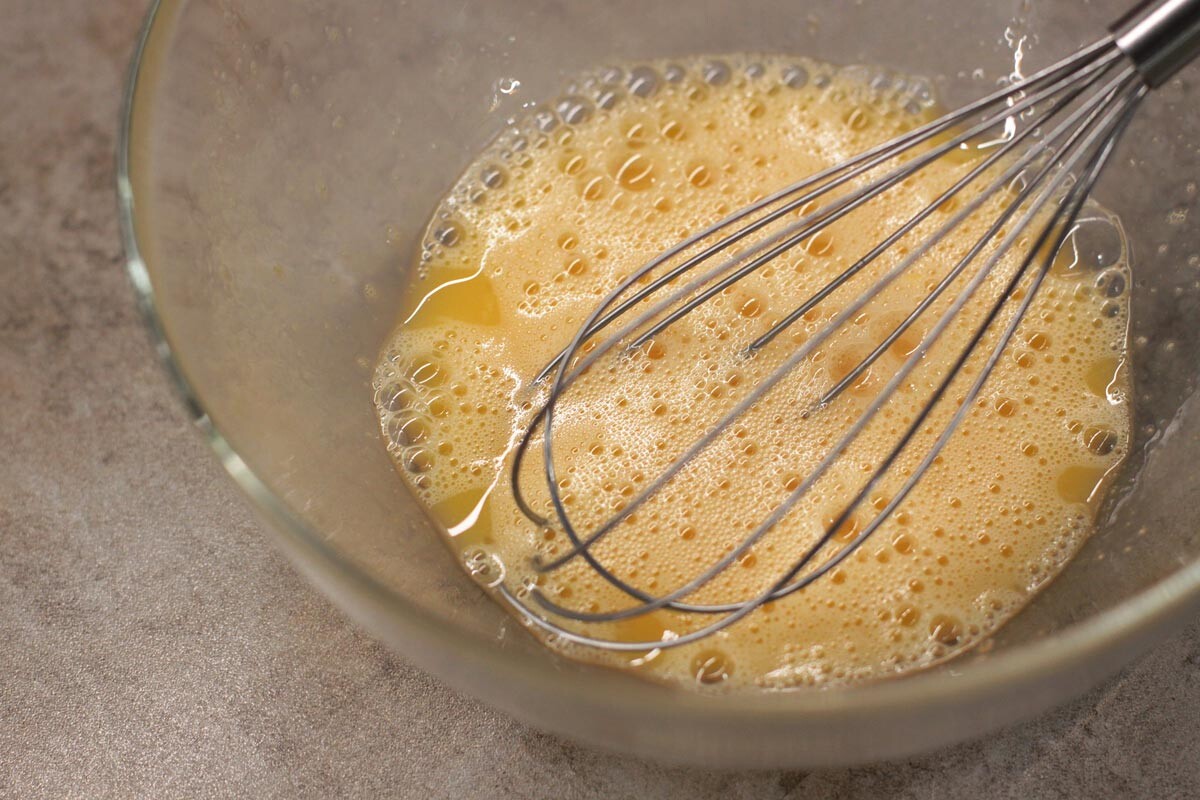 Victoria Drey
2. Add warm milk and beer, mix well.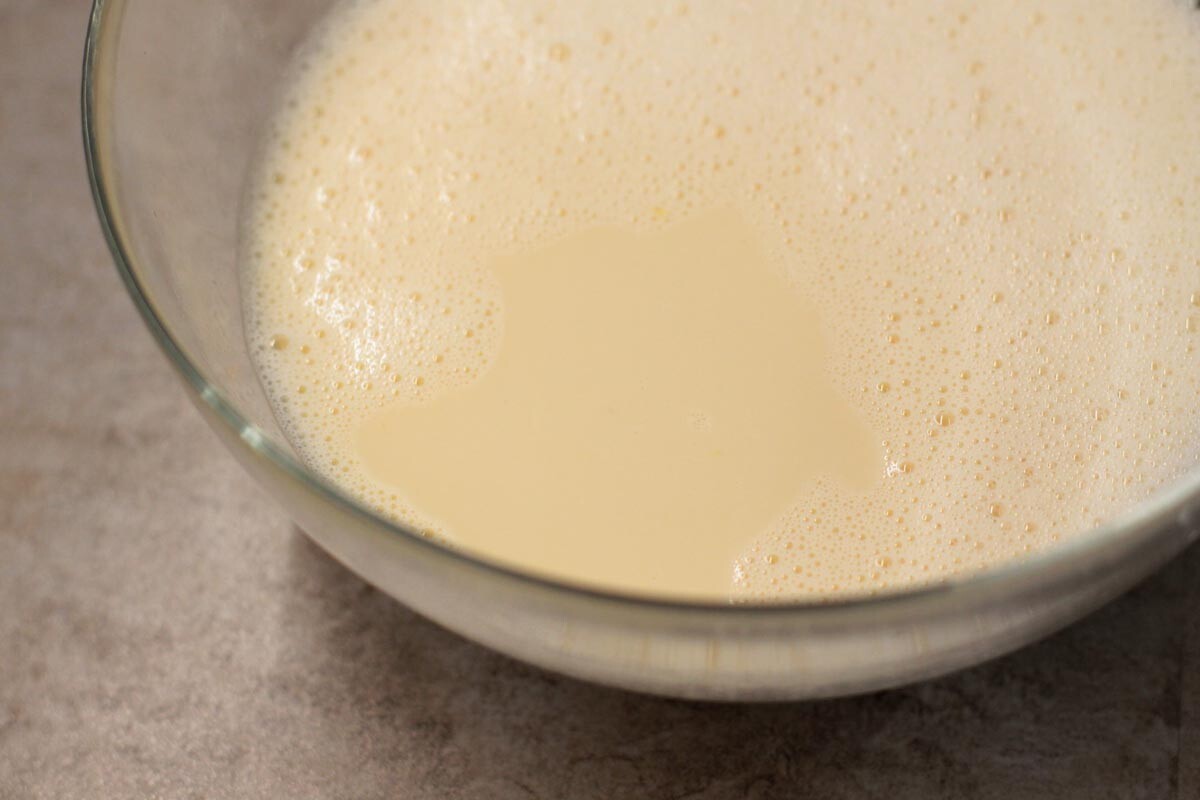 Victoria Drey
3. Next comes salt and baking soda mixed with flour. I prefer adding it all at once and whisking until getting a smooth consistency without any lumps. Feel free to use a hand whisk or mixer for an even smoother batter texture.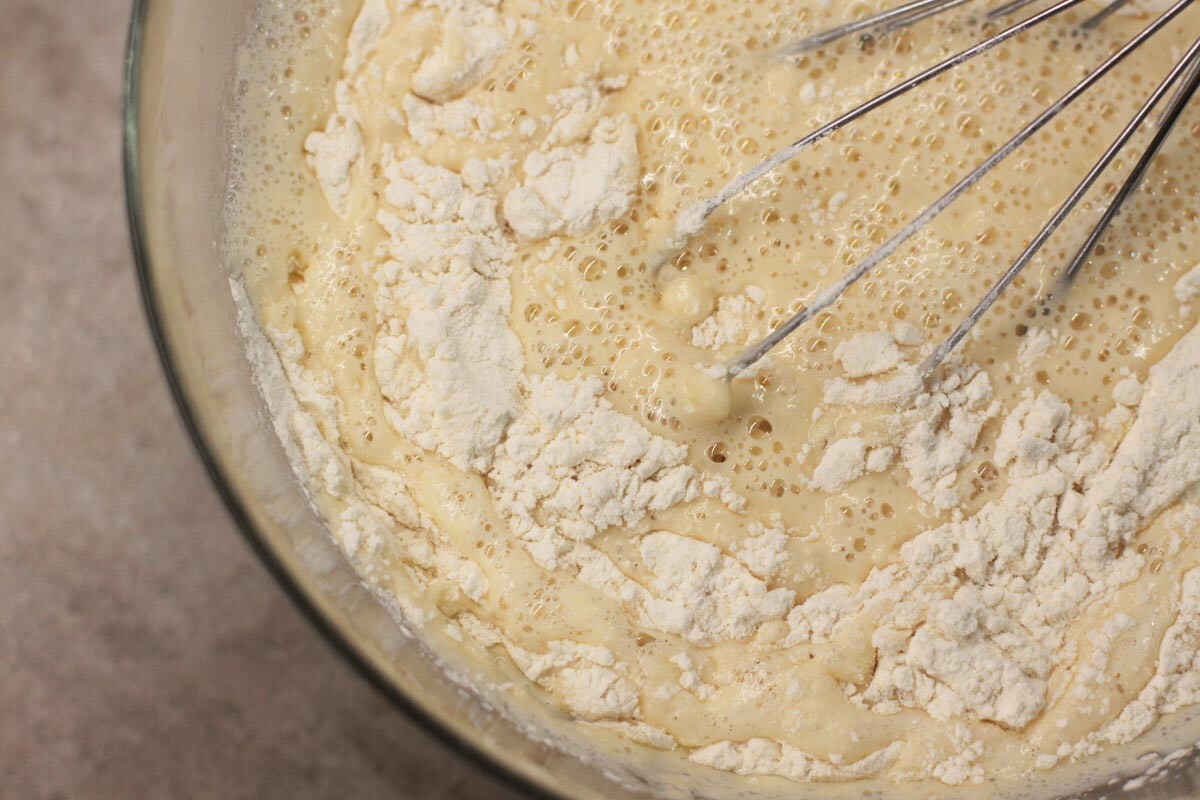 Victoria Drey
4. Add flavorless vegetable oil, then give the batter a final stir and set aside for 15 minutes to sit and enrich.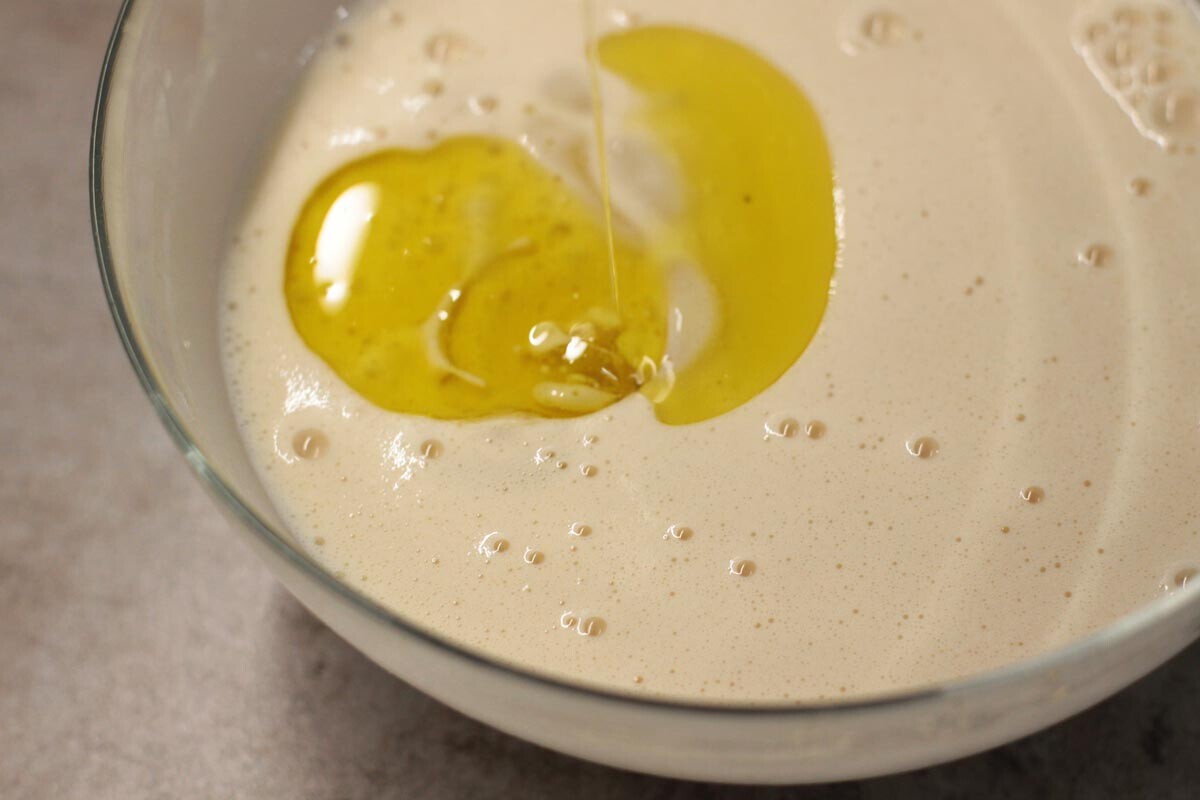 Victoria Drey
5. Meanwhile, combine cherries and sugar in a pot, bring to a boil and cook on high heat for 5 minutes.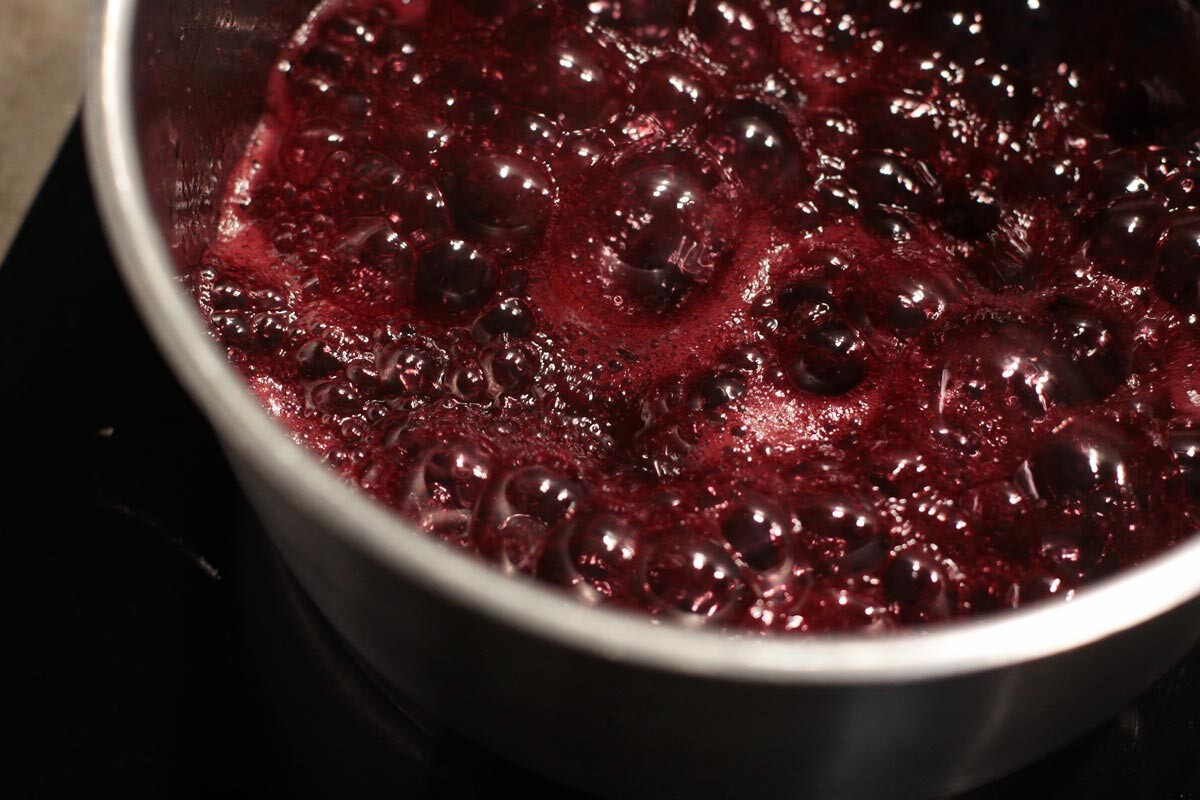 Victoria Drey
6. The mixture should bubble quite a bit so that it becomes jam-like in the shortest period of time. Let it cool before serving, and you'll notice how 5-minute-jam becomes thicker while cooling.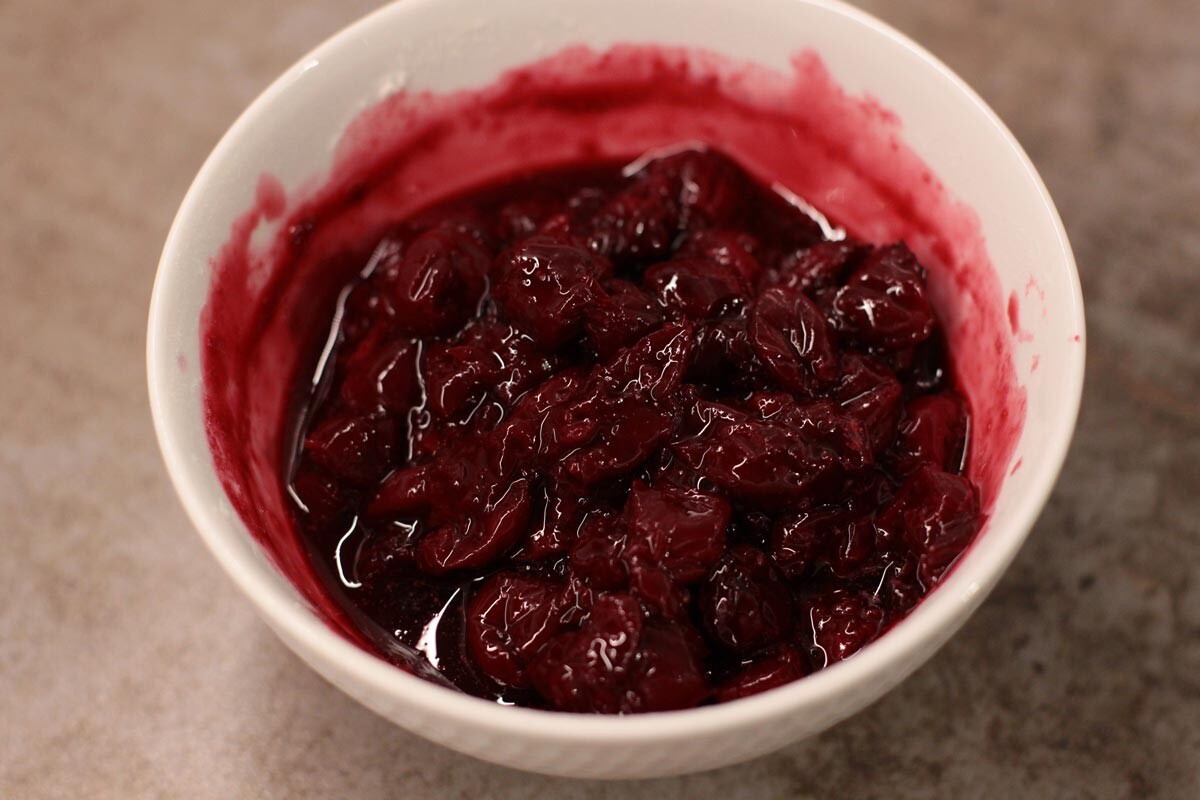 Victoria Drey
7. Back to blini: heat your nonstick pan to medium-high and start baking blini, as you usually would, for a couple of minutes on each side.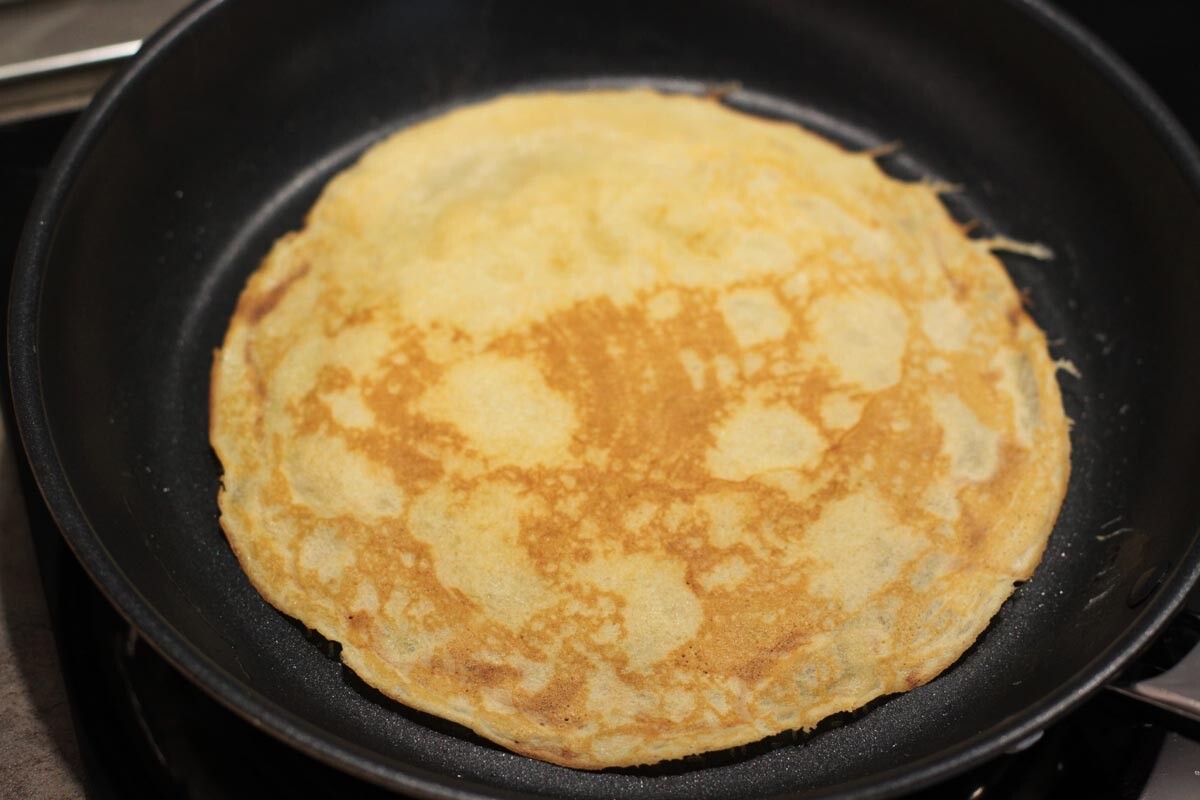 Victoria Drey
8. When cooking the first blin, I can immediately tell if the batter is the right consistency. If you think it's a bit thick or too liquidy, then just add another spoon of flour or milk. Make blini until you run out of batter; with this amount I usually get around 16 blini.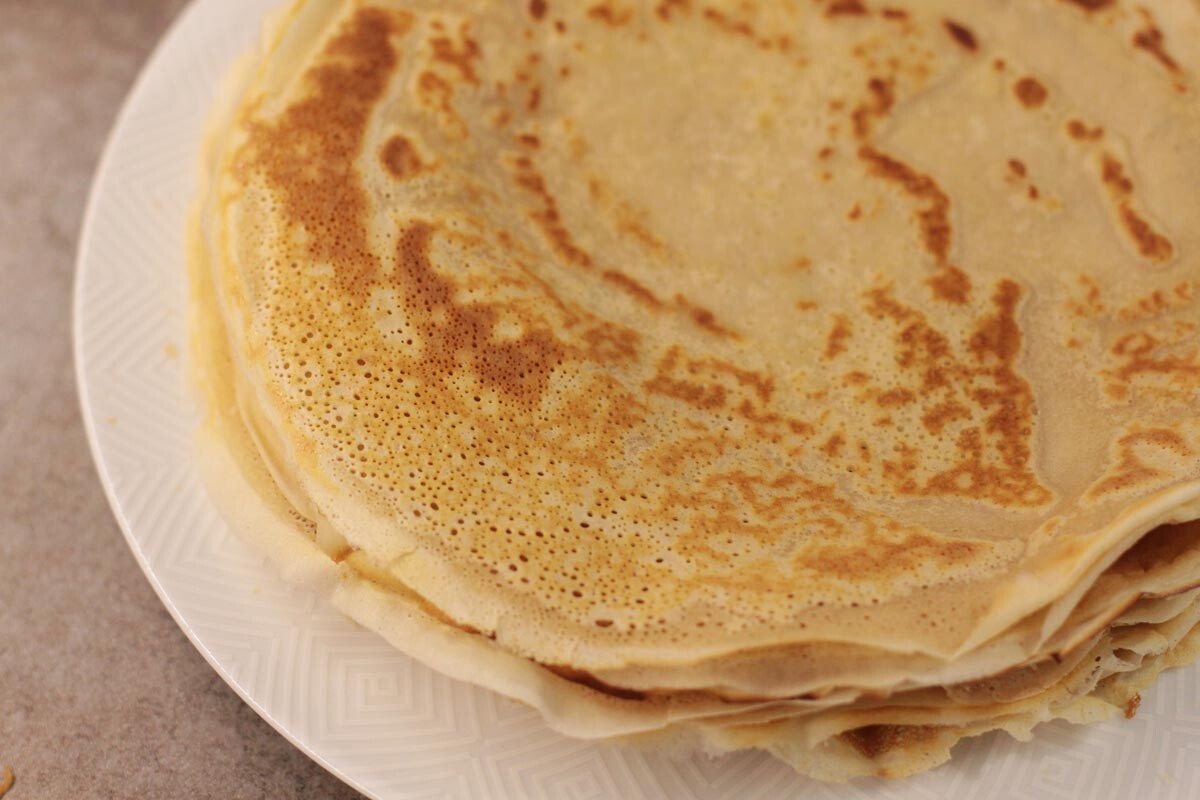 Victoria Drey
9. Serve blini warm or cold with your favorite topping and a nice pot of black tea — priyatnogo appetita, and Happy Maslenitsa!
Victoria Drey
If using any of Russia Beyond's content, partly or in full, always provide an active hyperlink to the original material.