These ancient Russian vegan sweets won't add pounds to your figure (RECIPE)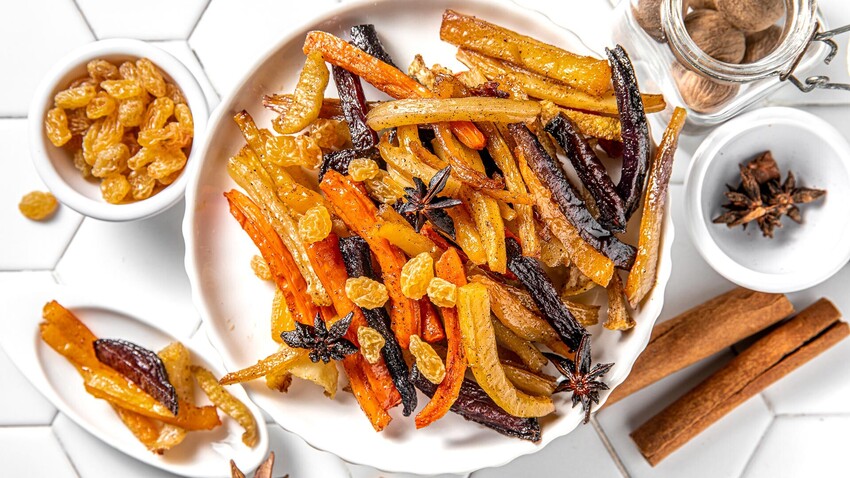 Want to know what sweet treats were enjoyed in ancient Russian villages? Then read on!
Yulia Mulino
Curious to try old Russian healthy snacks? Then make parenky, which are basically vegan sweet sticks.
Sugar appeared in Russia in the 11th-12th centuries, but its high cost meant that it was available only to the nobility. Only at the beginning of the 19th century, did Russia finally establish mass production of sugar from sugar beets that became affordable to the general public.
So, does this mean that up until that time ordinary people did not eat sweets? Of course, they did. But they were healthy sweets, and one of them was parenky.
In Russian villages, this simple recipe has been passed down from generation to generation. Now it is especially relevant for modern trends of healthy natural foods. Parenky were made from turnip, radish, carrot and beets. Root vegetables were cut into large chunks and steamed in a pot in the Russian oven until semi-cooked. Then they were laid out on trays and placed in a cooling stone oven to dry. Parenky can be stored much longer than fresh vegetables.
Nowadays, parenky are cooked in the oven. Traditionally, this dish does not require any additional ingredients. Today, Russian housewives add oil and spices at the drying stage, which gives parenky a special flavor.
You can make them salted with herbs such as thyme, rosemary, and bay leaf with the addition of garlic powder. But originally parenky was a sweet treat, so we will also make a sweet version. As far as spices I chose nutmeg and cinnamon.
Normally, you bake the vegetables whole for parenky in the oven and then you cut them into coarse julienne. I sliced them all at once and steamed them. This way they're quicker to cook and it's more like traditional steaming in a pot. It's important to use a low temperature and ventilation mode so as not to overdry the steamed pieces in the oven. The pieces should lose several times their volume, but remain elastic.
If you cook parenky without oil and spices, it is ideal as a snack. At the same time, with oil and spices, parenky can be used as a topping in yogurt or cereal in addition to nuts and raisins, or even added to a salad.
Ingredients for 4-6 servings: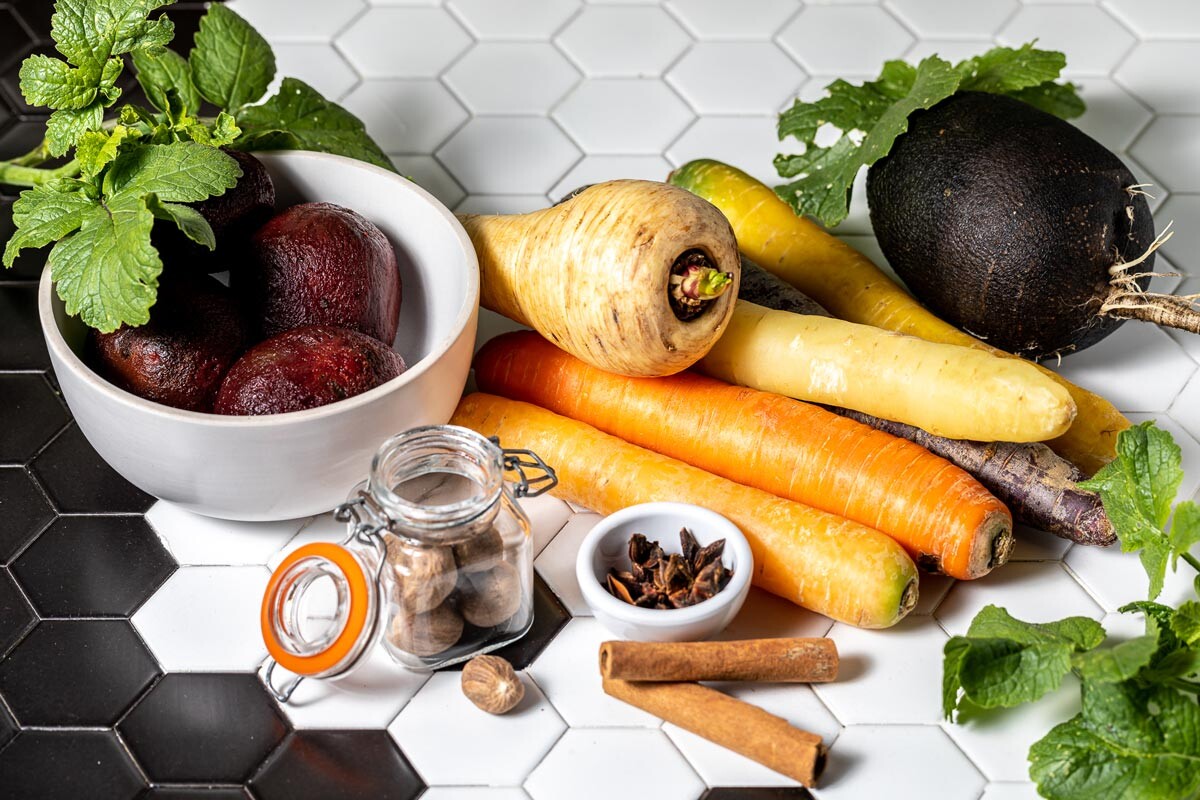 Large carrots - 4 pcs
Beets - 2 pcs
Parsnip root - 2 pcs
Black radish (large) - 1/2 pc
Vegetable oil - 3 tbsp
Nutmeg - 1 tsp
Cinnamon - 1 tsp
Preparation:
1. Wash, peel and cut the vegetables in coarse julienne.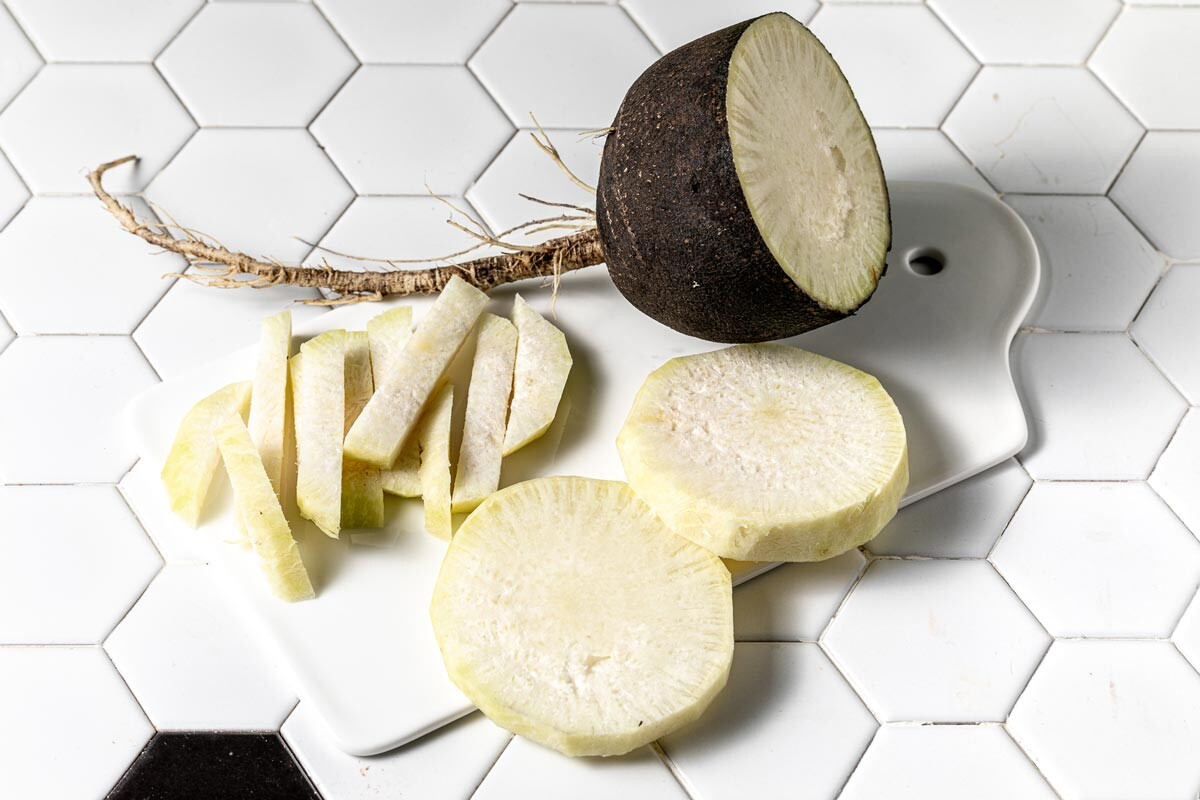 Yulia Mulino
2. Place them in a steamer and cook until soft.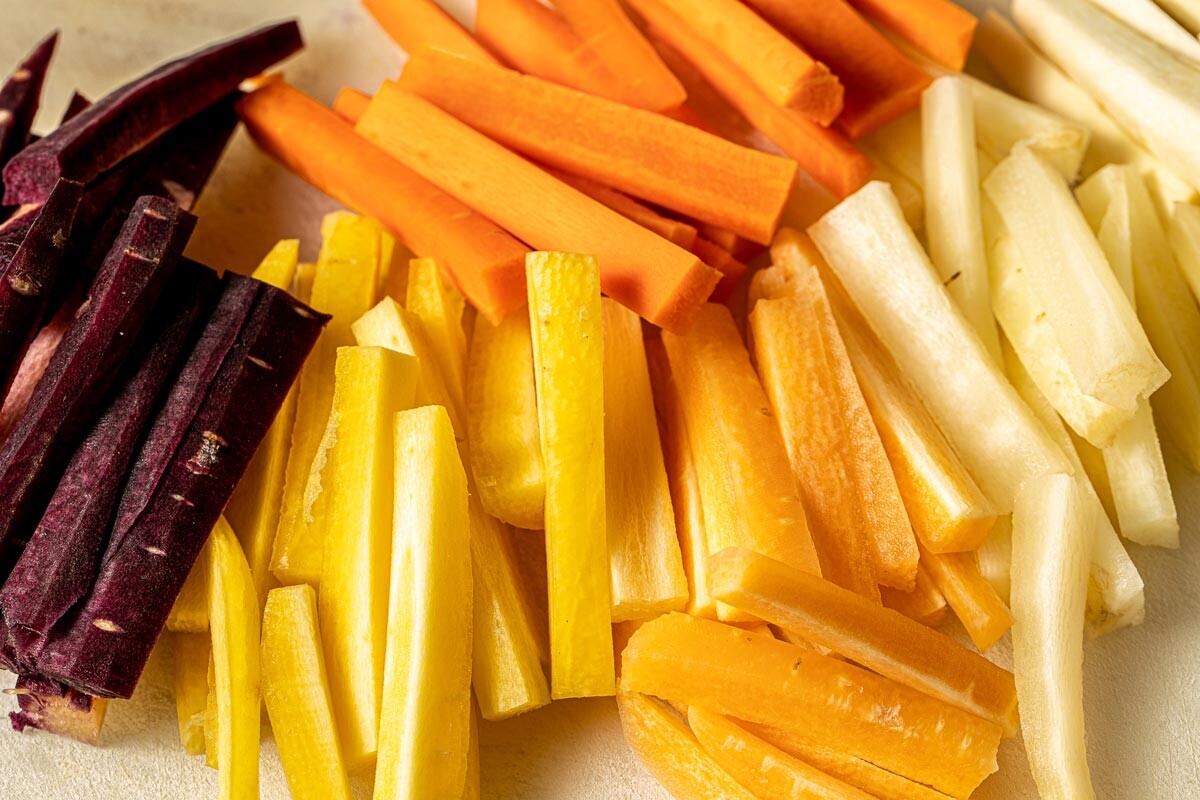 Yulia Mulino
3. In about 10 minutes they'll be ready.
Yulia Mulino
4. Red carrots and beets are better steamed separately so that they don't color the other vegetables. I used boiled beets bought at the store; I sliced them and then put them on a baking tray.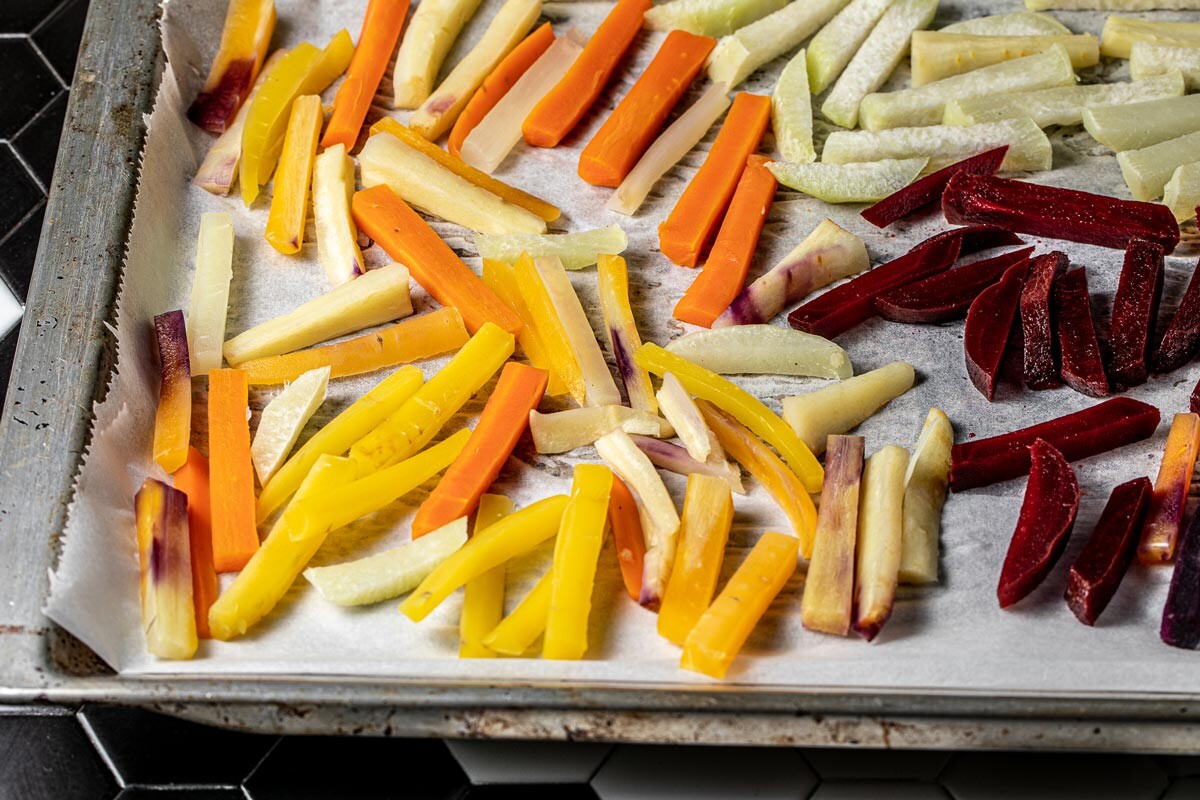 Yulia Mulino
5. Place the steamed soft vegetables on the baking tray so they do not touch each other. Grease with a mixture of oil and spices.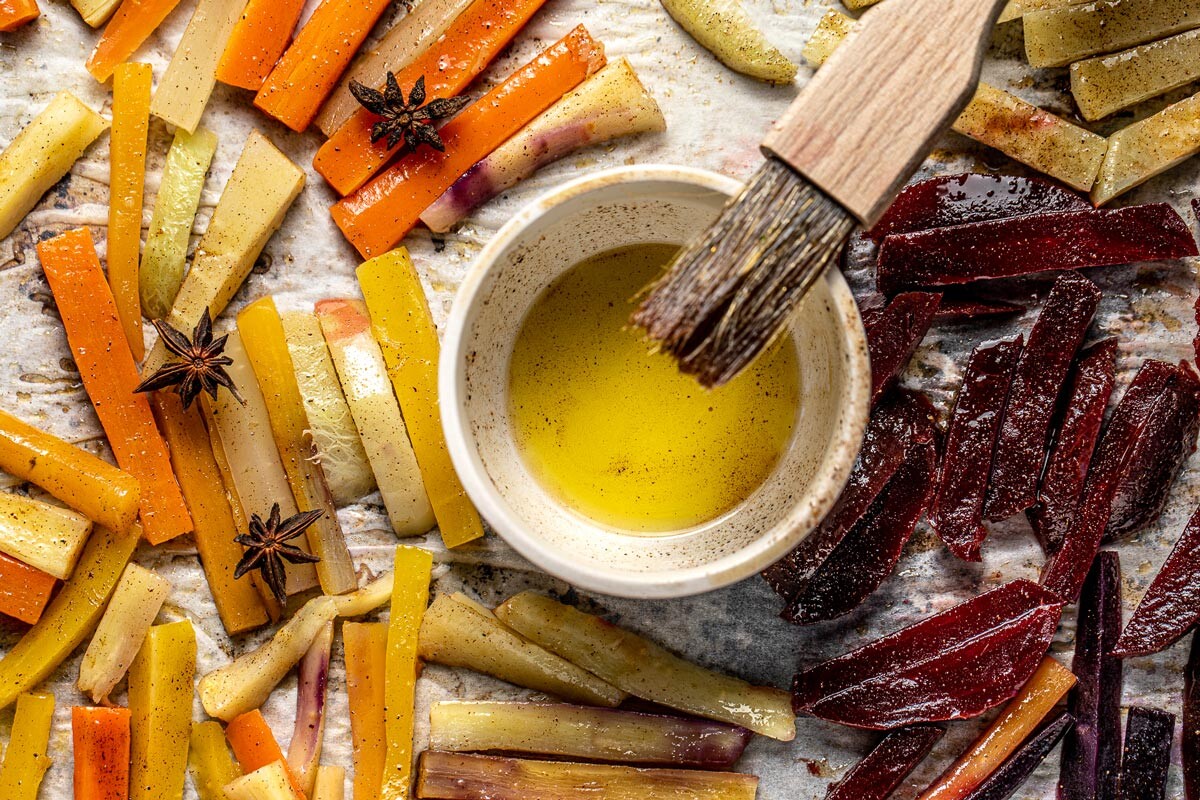 Yulia Mulino
6. Bake at 180°C for the first 30 minutes. Then turn the heat down to 120°C and turn on the ventilation in the oven. Cook in this way for about an hour and a half. They should remain elastic.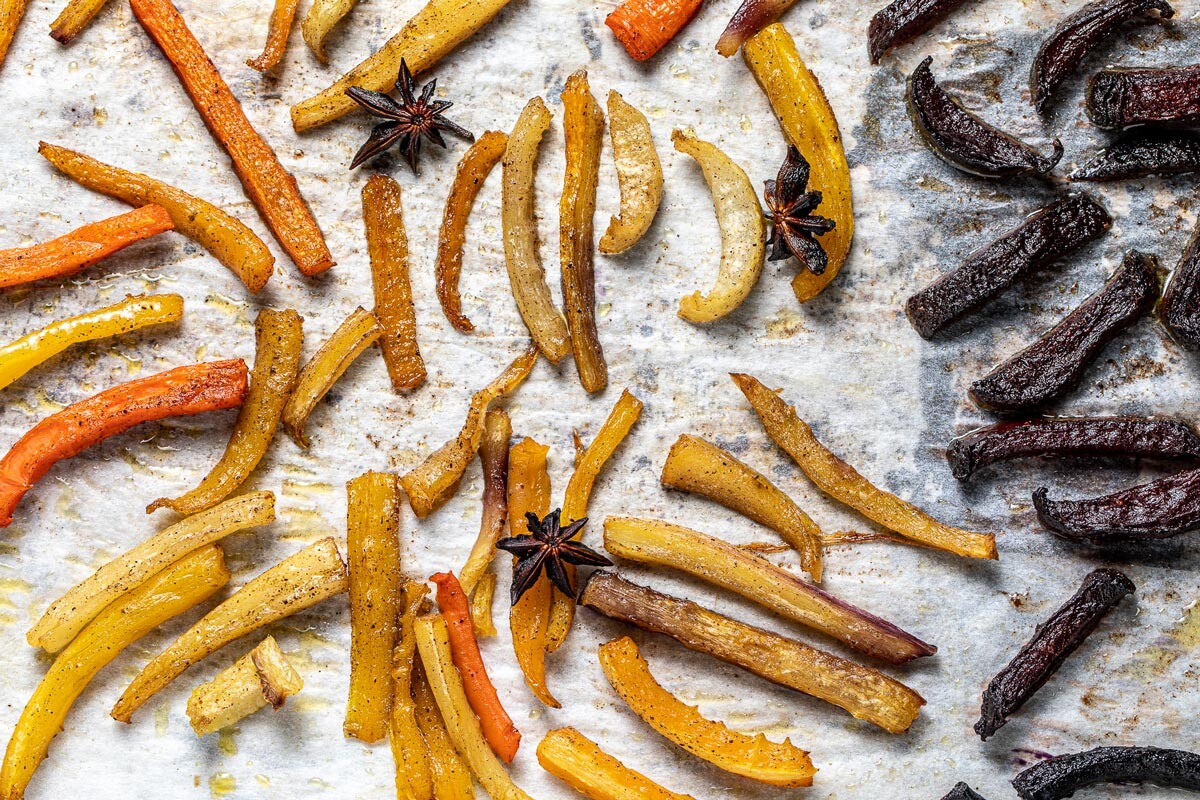 Yulia Mulino
7. Enjoy!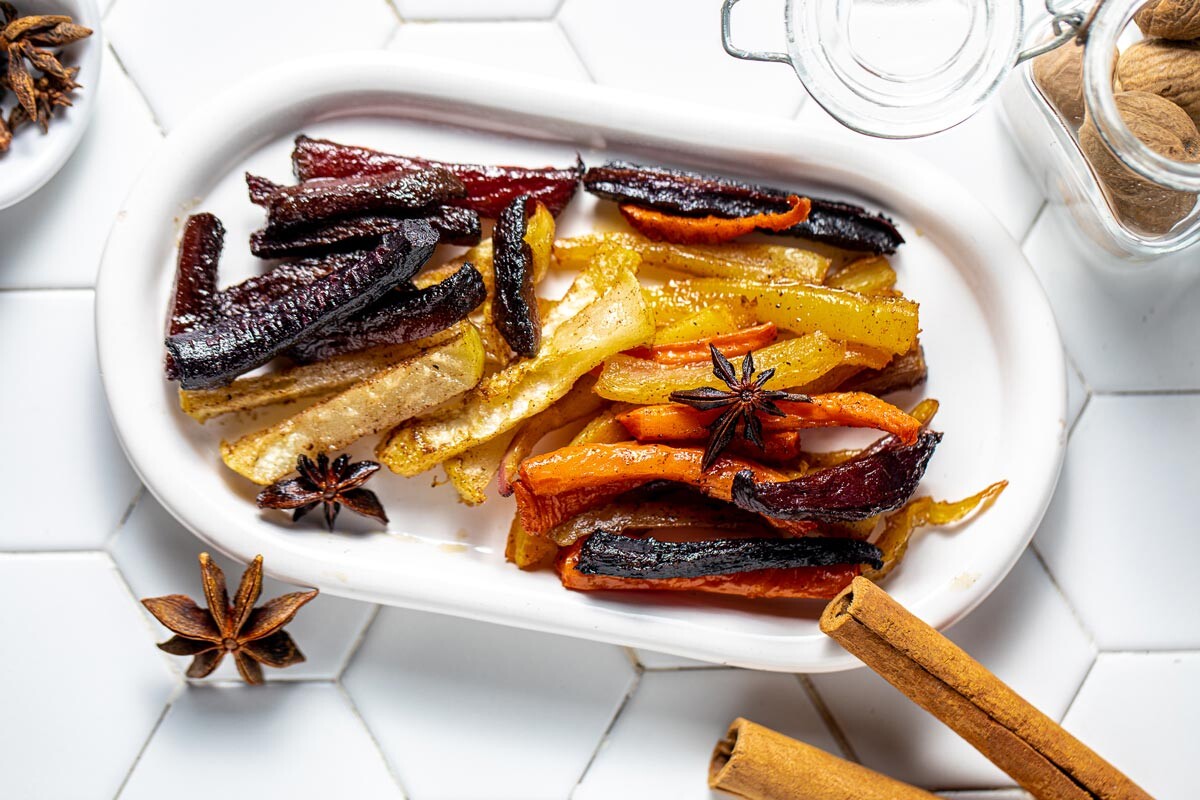 Yulia Mulino
Dear readers,
Our website and social media accounts are under threat of being restricted or banned, due to the current circumstances. So, to keep up with our latest content, simply do the following:
Subscribe to our Telegram channels: Russia Beyond and The Russian Kitchen
Subscribe to our weekly email newsletter
Enable push notifications on our website
Install a VPN service on your computer and/or phone to have access to our website, even if it is blocked in your country
If using any of Russia Beyond's content, partly or in full, always provide an active hyperlink to the original material.