Kulaga: A super-healthy ancient Russian dessert (RECIPE)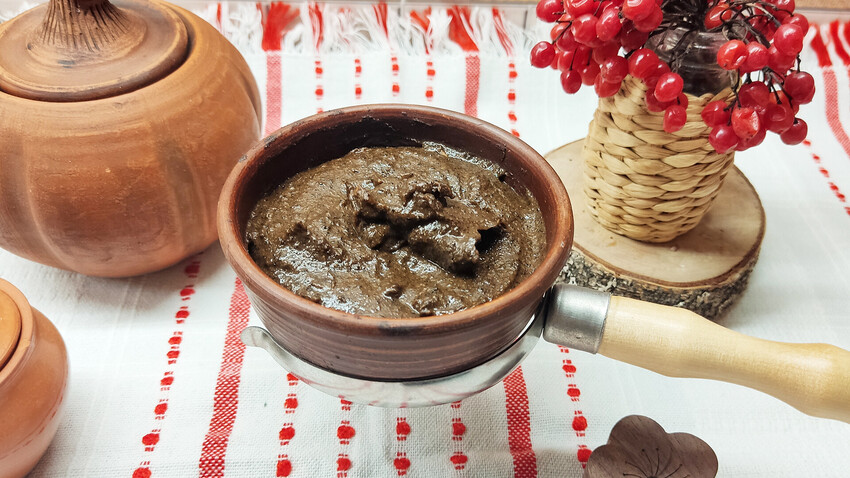 This old Slavic delicacy, "kulaga", is similar to both jelly and porridge.
Olga Brovkina
This dish is nutritious and helpful for digestion, but it has a taste that's unusual for modern generations – a dessert made of rye malt, with rye flour and crushed guelder rose berries. However, in the Middle Ages this dessert was a real treat for peasant children.
Kulaga is an ancient Russian sweet dish that was traditionally prepared on Ivan Kupala Day (originally a summer folk holiday of pagan origin among Eastern and Western Slavs that's celebrated on the summer solstice).
Kulaga is based on the process of fermentation. Real kulaga is prepared from rye malt, rye flour and guelder rose without any sweet additives such as sugar or honey. Kulaga became sweet only thanks to natural berries, and not at all due to any additives.
Kulaga was mostly prepared on days of Church fasting. Boiled in the oven with guelder rose, it was eaten directly from the cooker. Since Russian peasants did not have many sweets, kulaga in its cold form was considered a sweet.
Russian kulaga is considered to be something that could help to heal all sorts of disease, precisely because it's rich in vitamins B2, B6, B12 and B15, as well as vitamins C and P. Kulaga is recommended for preventing a variety of diseases, such as gastrointestinal tract disorders, cardiovascular problems, as well as nervous system ailments, and acute respiratory infections, and etc.
Despite the absence of sugar, kulaga has an exceptional, restrained sweet–sour pleasant taste. It is also called salomata because the basis of the recipe is the fermentation of malt. The main difference among variations of kulaga is that in the process of preparation different types of flour were used in different regions — rye, oatmeal, buckwheat, and wheat. Some added lard or oil.
Despite all the health benefits of kulaga, by the end of the 19th century its popularity significantly declined. Gradually, it began to be associated with poverty. At that time, it was sold in public markets as the cheapest delicacy for the common people.
Kulaga is no longer on sale. All that remains are some old recipes from grandmothers. Cooking kulaga according to an old recipe requires a Russian stove, and in its modern version it is convenient to cook the dish in pots, but it should turn out well no matter what.
Ingredients (for 4 servings):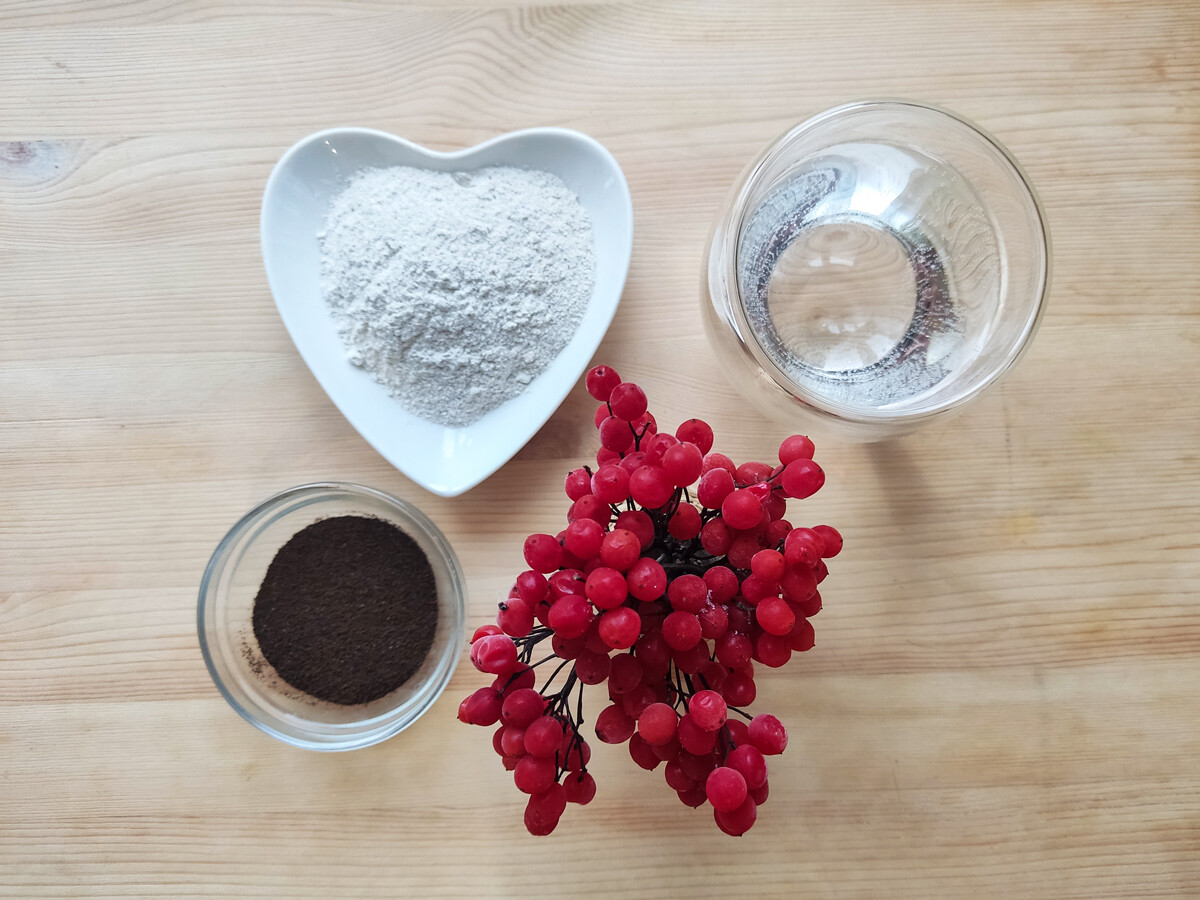 Malt (dry in powder form) - 1 tbsp
Rye flour - 2 tbsp
Water - up to 1 cup
Guelder rose - to taste (fresh or frozen)
Preparation:
1. First of all, brew the malt with hot water. Put it in a warm place, perhaps closer to the stove on which you are cooking or in the oven, letting it cool after baking or in a slow cooker on the "yogurt" mode for an hour and a half.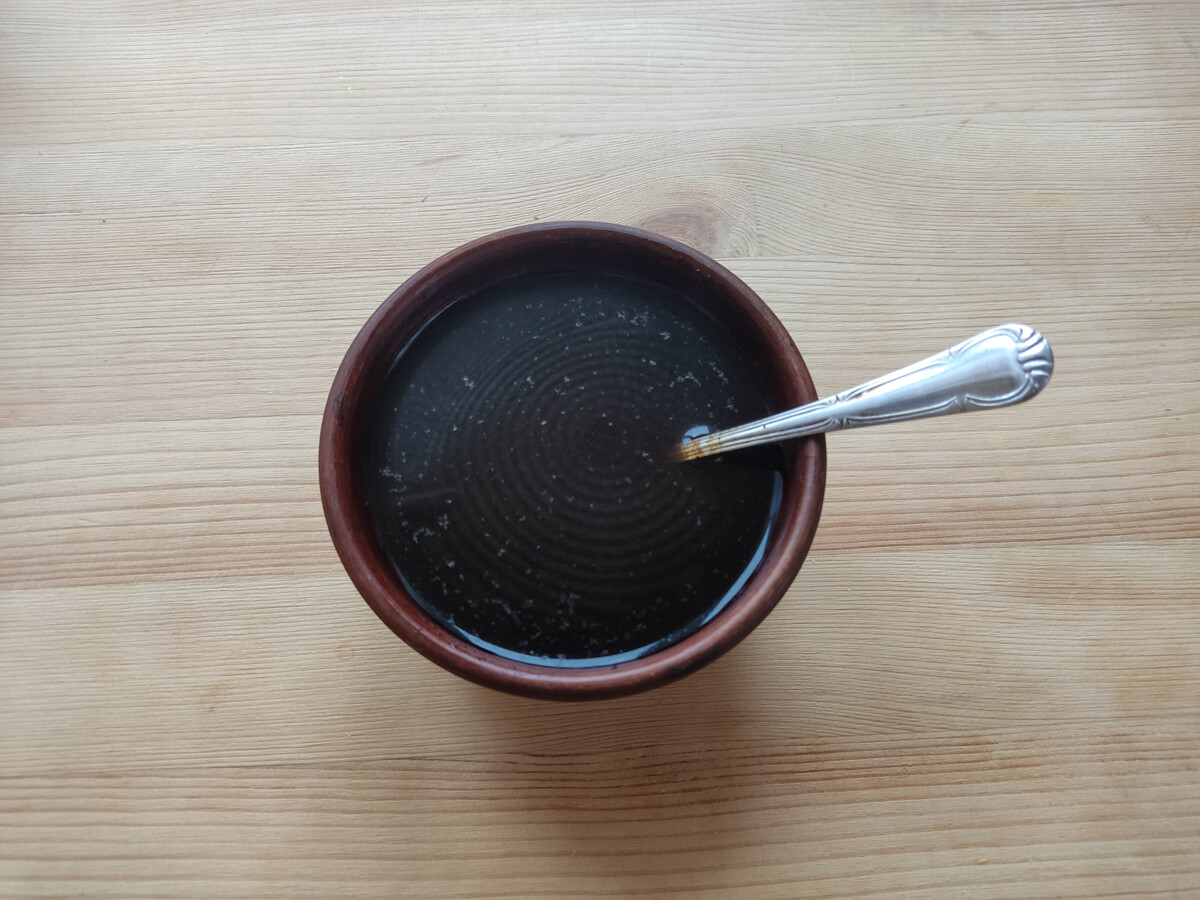 Olga Brovkina
2. Prepare the guelder rose – remove the twigs and wash the berries. I also advise you to crumble or smash the berry.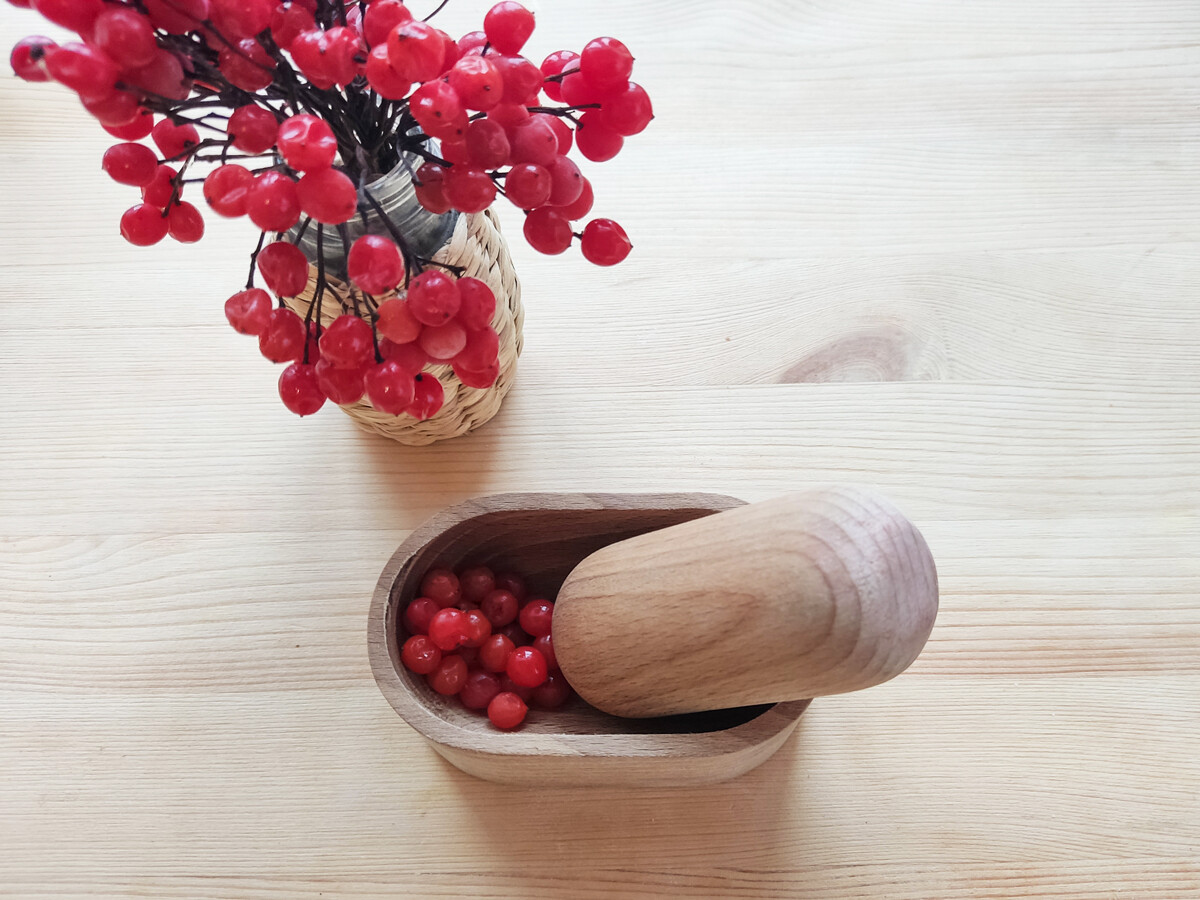 Olga Brovkina
3. Then add the rye flour. Mix the mass well until smooth without lumps.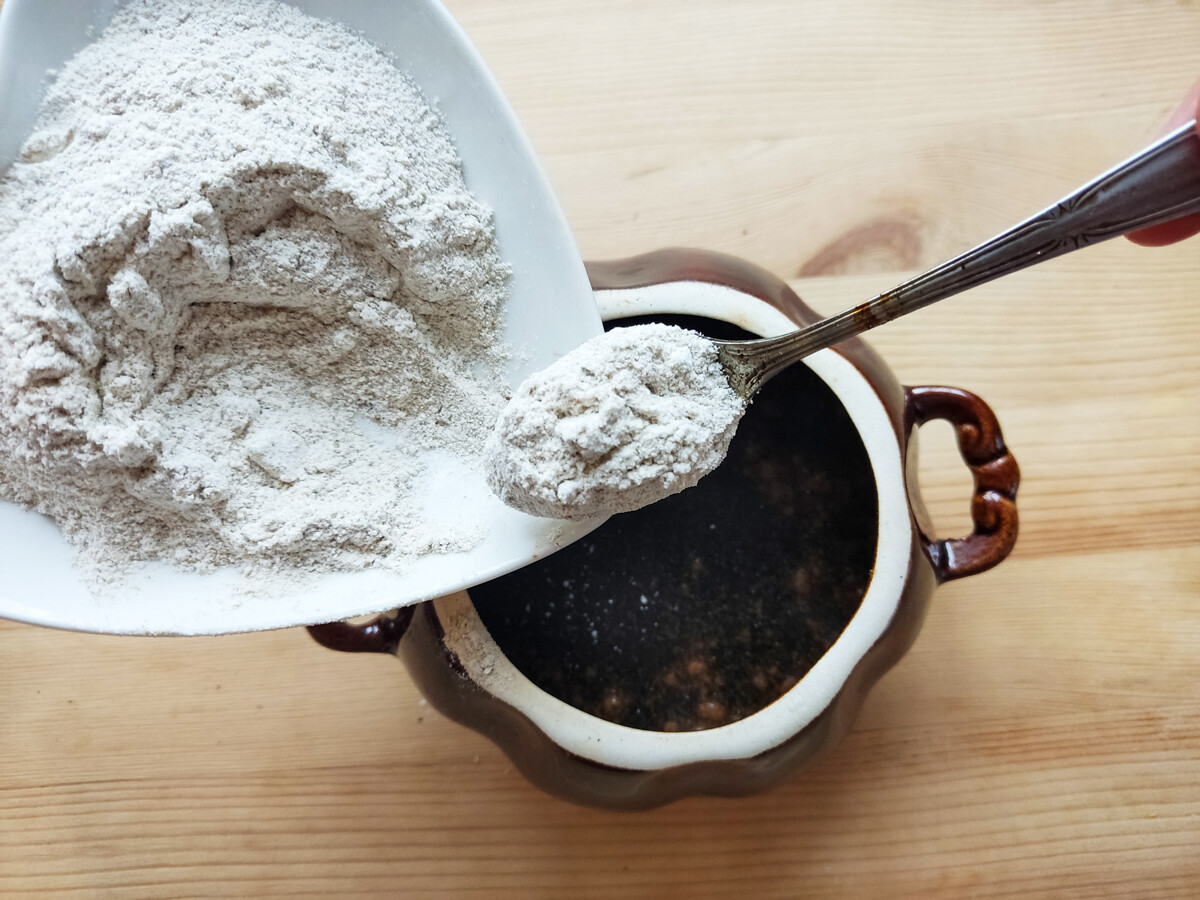 Olga Brovkina
4. Now, you need to let the dish reach its intended consistency and, if you can't find a Russian village stove, then use another warm place. The recommended temperature is 30-40° C, cooking for a few hours; you can leave it overnight in a warm place. To accelerate the process, you can cook kulaga on low heat.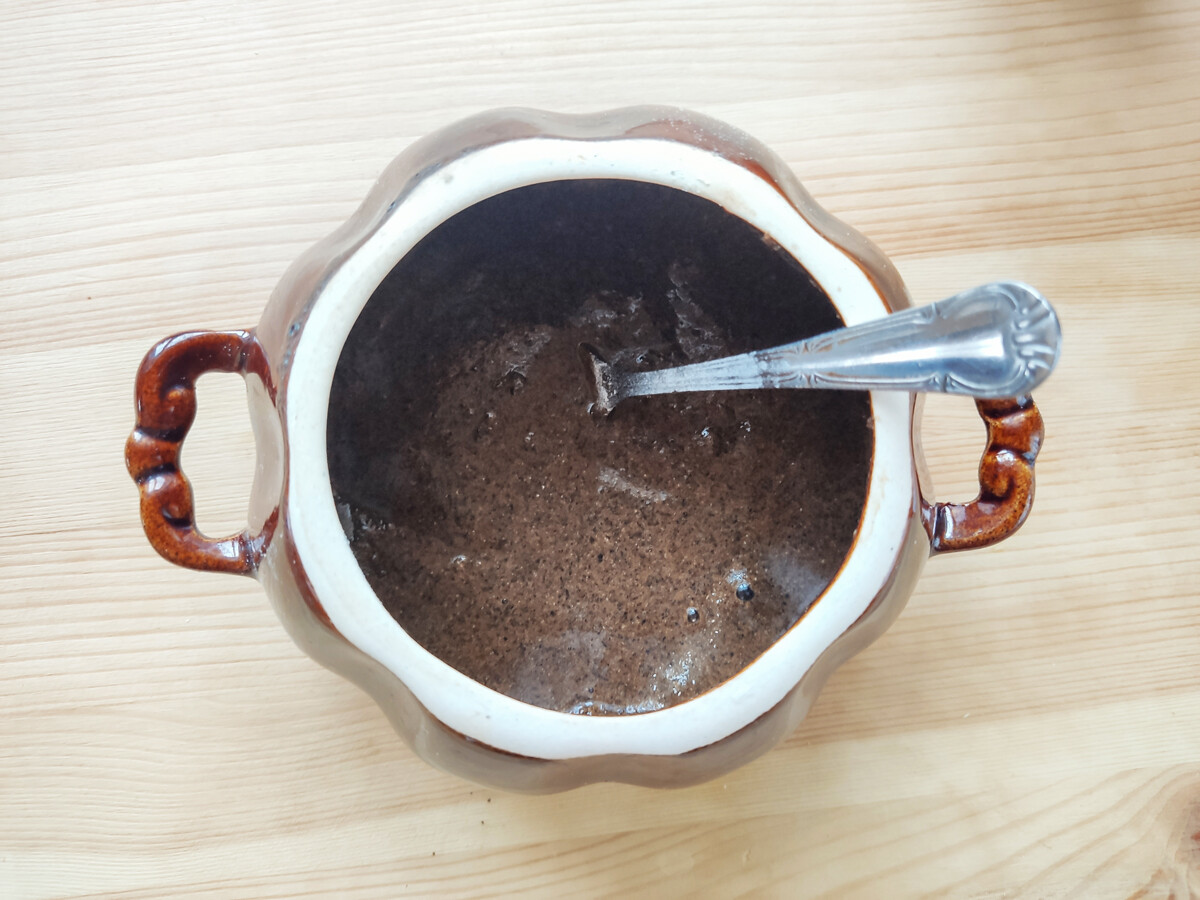 Olga Brovkina
5. Our old Russian peasant dessert is ready. Have a great tea party!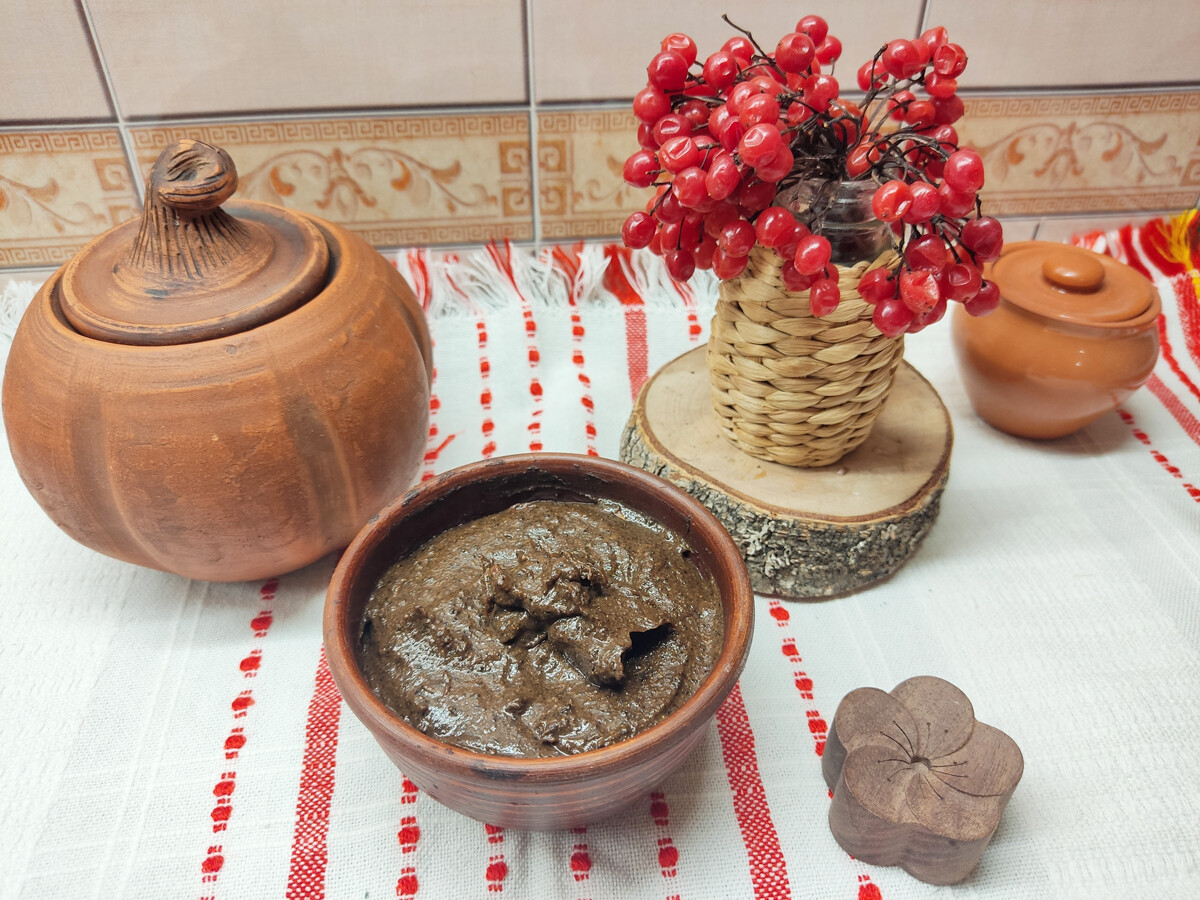 Olga Brovkina
Dear readers,
Our website and social media accounts are under threat of being restricted or banned, due to the current circumstances. So, to keep up with our latest content, simply do the following:
Subscribe to our Telegram channels: Russia Beyond and The Russian Kitchen
Subscribe to our weekly email newsletter
Enable push notifications on our website
Install a VPN service on your computer and/or phone to have access to our website, even if it is blocked in your country
If using any of Russia Beyond's content, partly or in full, always provide an active hyperlink to the original material.