How to cook Skobelev's rissoles with peas (RECIPE)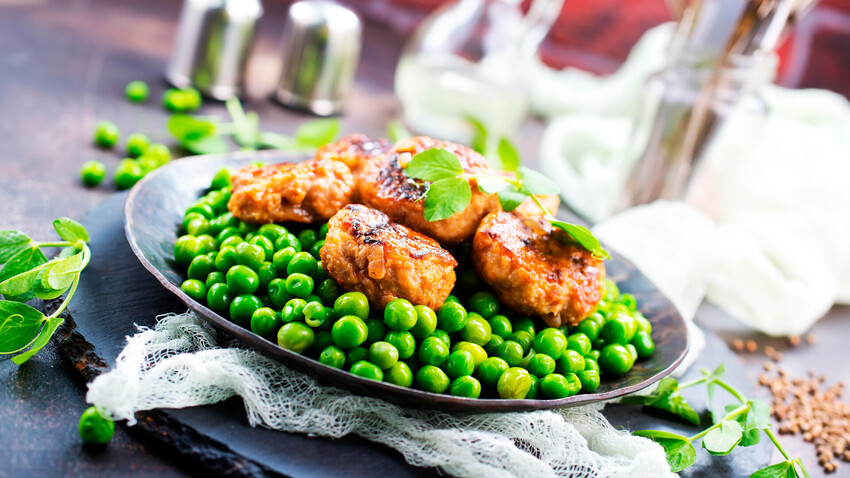 Skobelev's rissoles appeared on the eve of World War I, a period of patriotic fervor and when the Russian people revered a legendary mid-19th century war hero, the "White General" Mikhail Skobelev. He got his nickname because of his white horse and the ceremonial white uniform he wore on the battlefield. 
"Skobelev's rissoles" are an imperial-era dish that was made to honor General Mikhail Skobelev, who was originally from St. Petersburg. Residents of the city on the Neva River adored and idolized the fearless military commander.
Mikhail Skobelev, whose short life covered the years 1843-1882, was well-known as a Russian leader and brilliant military strategist. He participated in the Russian Empire's conquest of Central Asia, as well as the Russian-Turkish War of 1877-1878, when he was known as the Liberator of Bulgaria.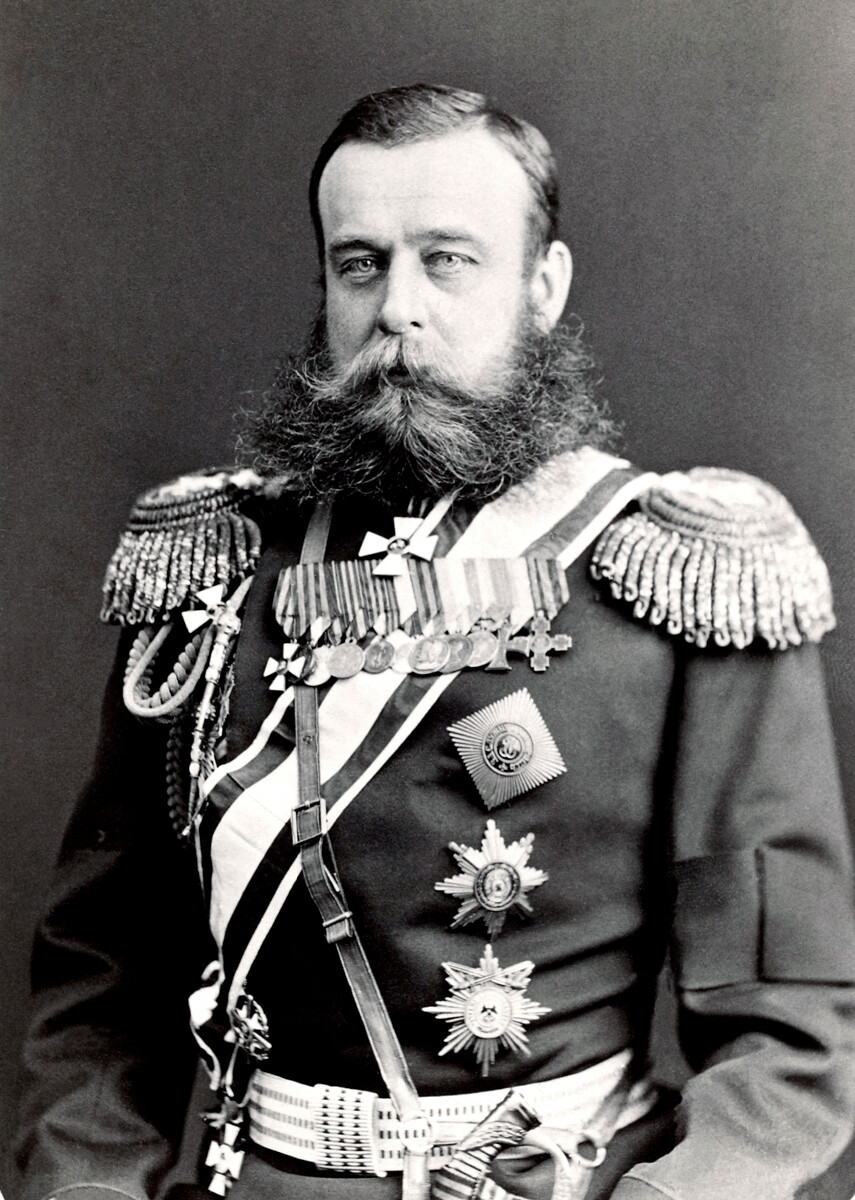 He went down in history with the nickname "the White General", as he was lovingly called among his troops for how he appeared in battles wearing a white uniform and on a white horse. However, he is still remembered today not only for his heroism and spectacular appearance, but also for the delicious "Skobelev's rissoles".
Apparently, General Skobelev never had the chance to become familiar with the dish named in his honor. He died before the delicious dish was created.
Skobelev's rissoles were most popular at the beginning of the last century. During the patriotic upsurge that accompanied Russia's entry into World War I, a dish named after the brave general appeared on the menu of the Moscow English Club. This is evidenced by a menu found in the archives for October 15, 1914, in which, among other things, "Skobelev's rissoles with peas" were offered for lunch. Later, this dish became more and more popular in society, and not only in the narrow confines of the private club.
The rissoles are oval-shaped meat cutlets with a crispy, fried crust. To make the dish even more juicy, the original recipe used beef and veal fat, but you can also use chicken breast or veal with regular butter. If you don't like peas as a side dish, then give rissoles a try with mashed potatoes.
Ingredients for 10 servings: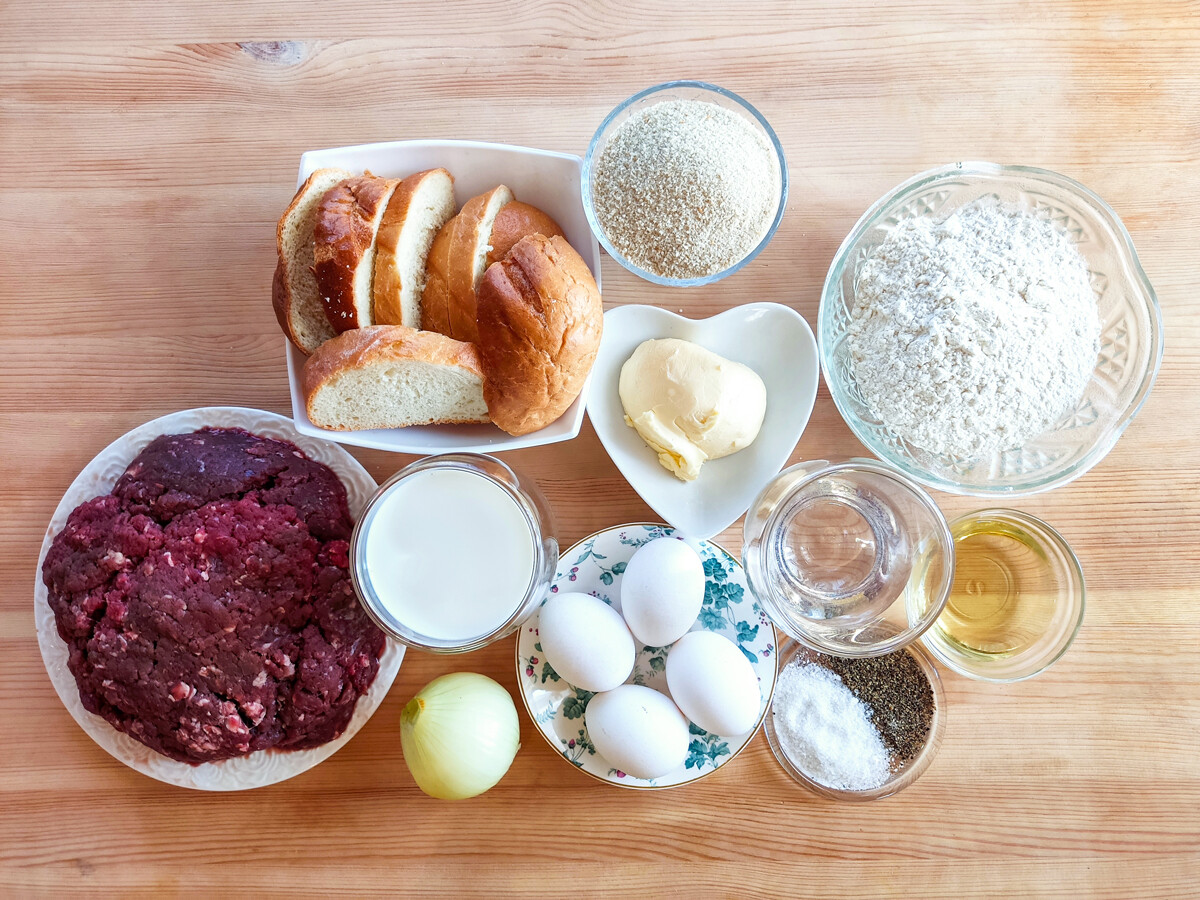 Olga Brovkina
Rissoles:
White bread – 200 g
Cream 10% – 300 g
Minced meat (veal or whatever is available) – 1000 g
Onion – 1 piece
Butter – 100 g
Eggs – 4 pieces
Salt – to taste
Ground pepper – to taste
Water – 50 g
Flour – 6 tbsps
Breadcrumbs – 200-300 g
Vegetable oil – for frying
Sauce:
Flour - 3 tbsps
Butter - 50 g
Water - 50 ml
Sour cream - 100 g
Preparation:
1. Cut the crusts from the bread and soak it in cream to make them soft.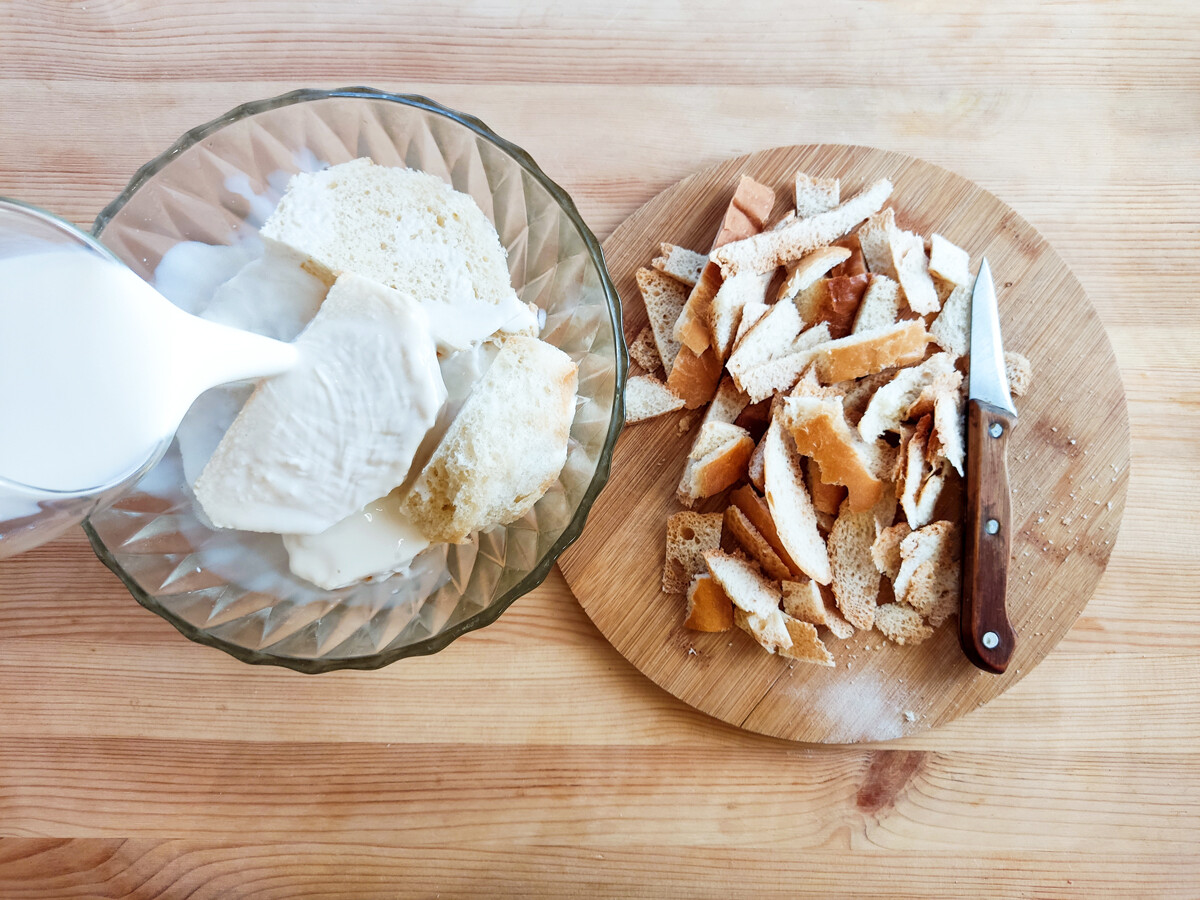 Olga Brovkina
2. Finely chop the onion. Cut the cold butter into pieces.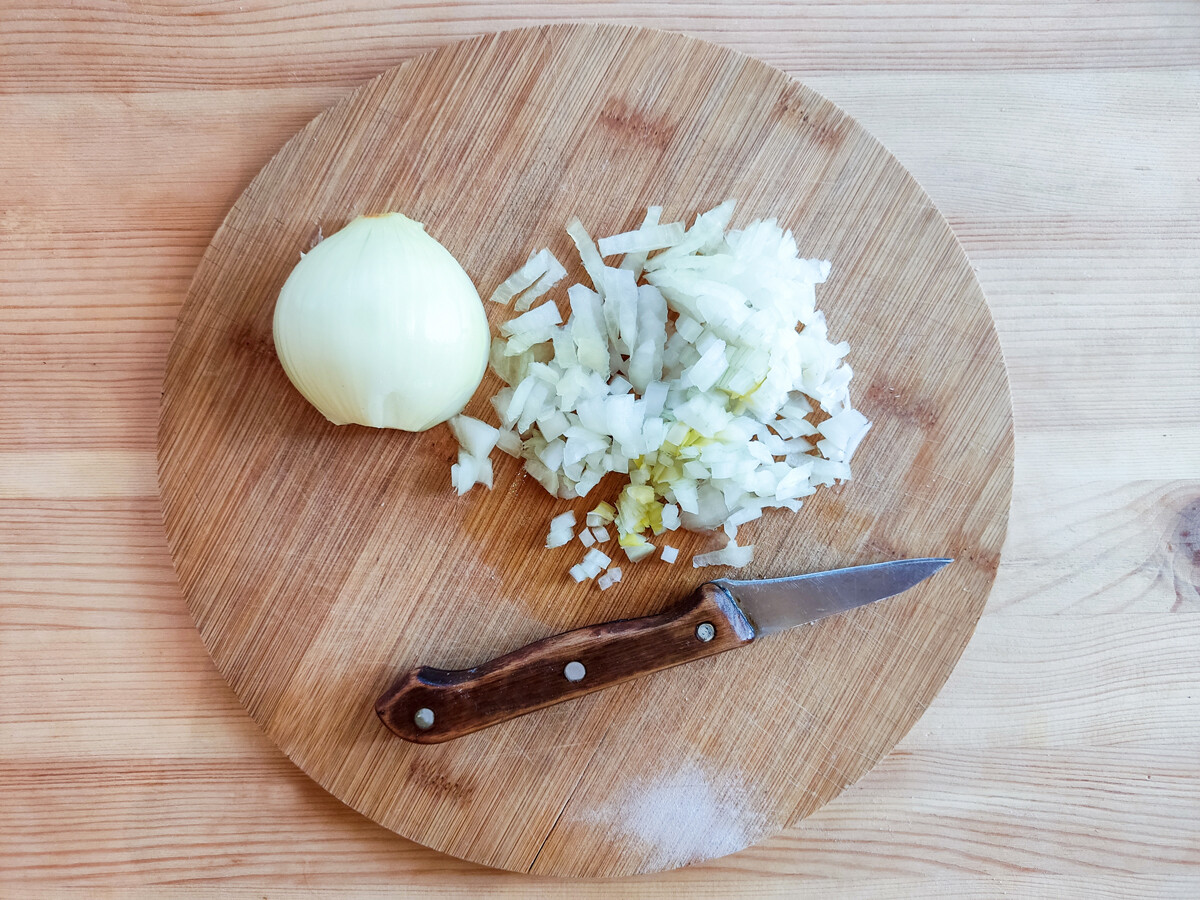 Olga Brovkina
3. Now take the bread and squeeze out any excess cream, and then add salt, pepper, onion and butter to the minced meat.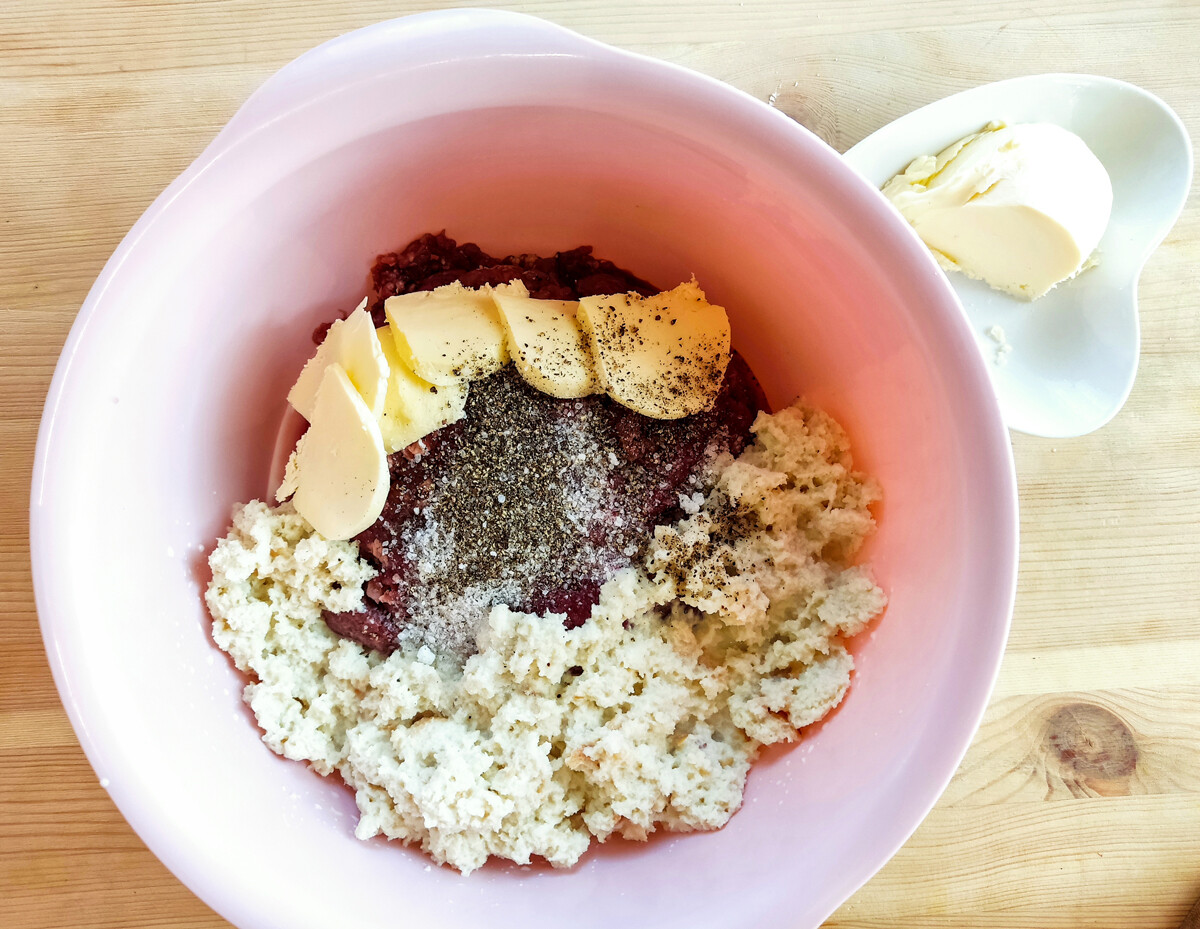 Olga Brovkina
4. Mix the minced meat thoroughly, and form balls according to the size of a billiard ball.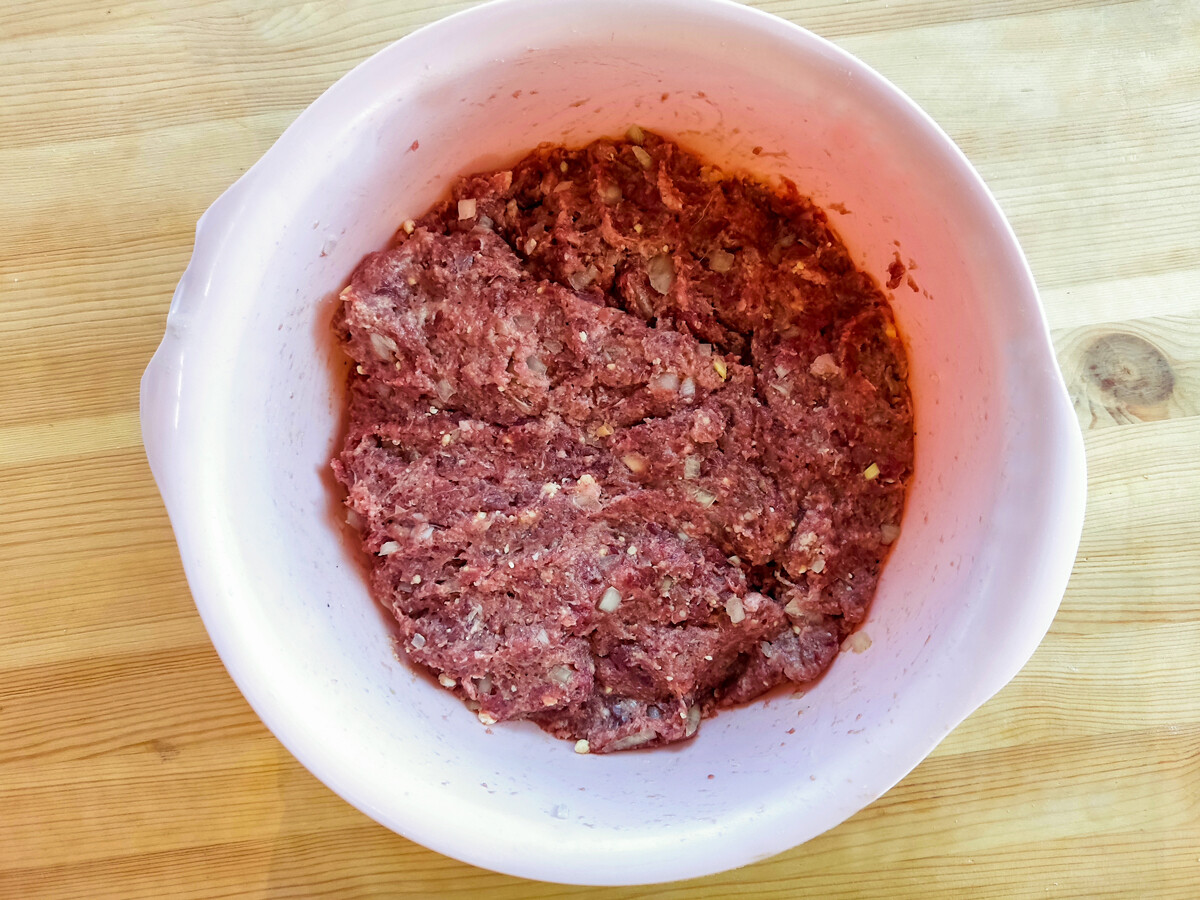 Olga Brovkina
5. Prepare the liaison: mix the eggs, flour, water and salt thoroughly.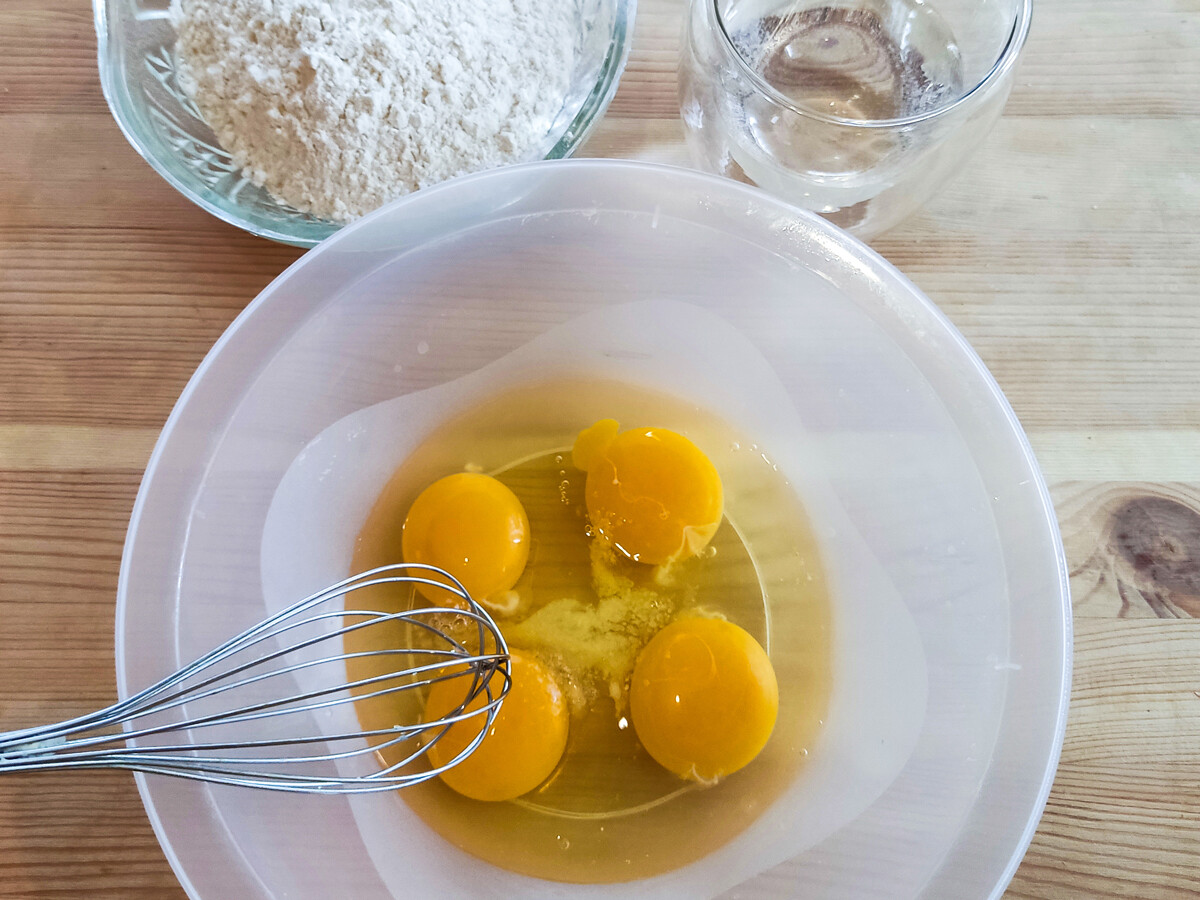 Olga Brovkina
6. Dip the minced meat balls into the liaison, and then into the breadcrumbs.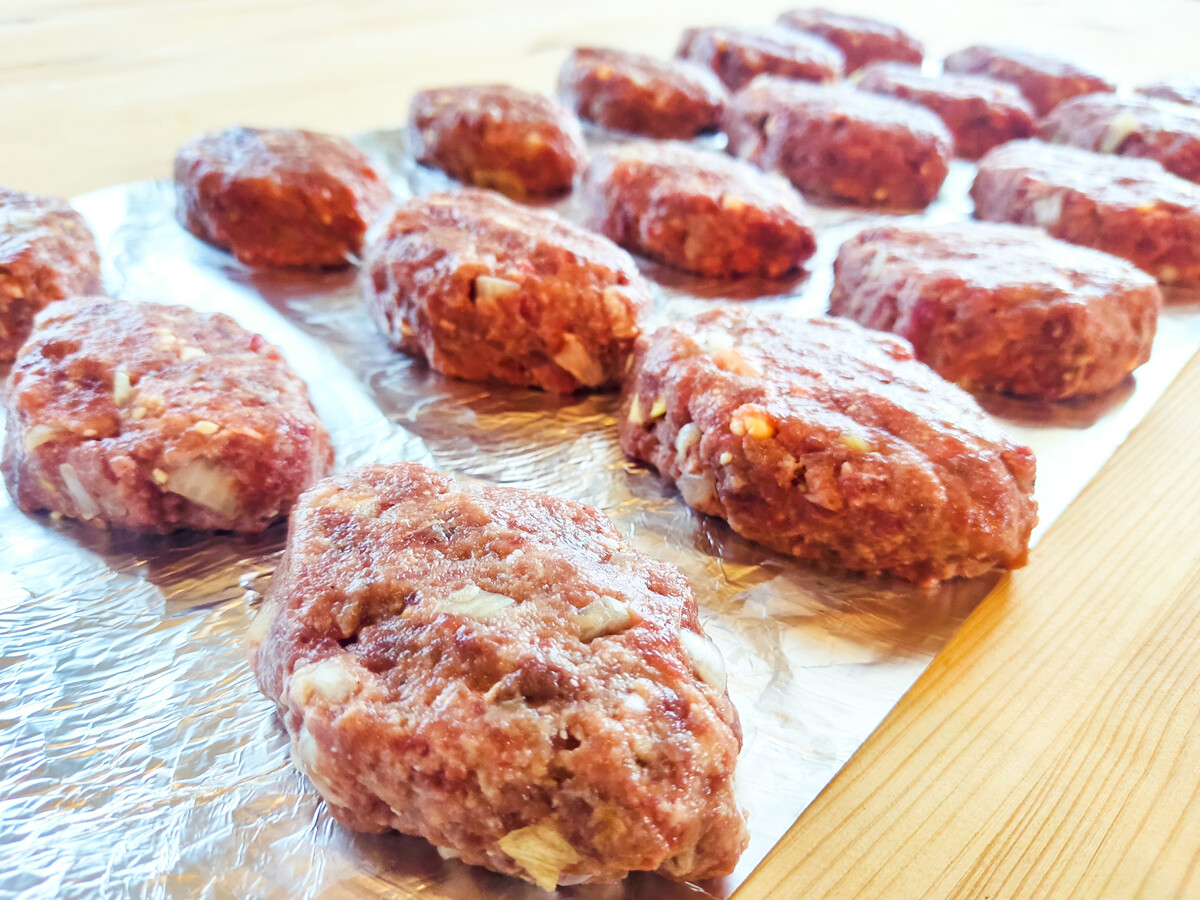 Olga Brovkina
7. Shape them into an oval cutlet.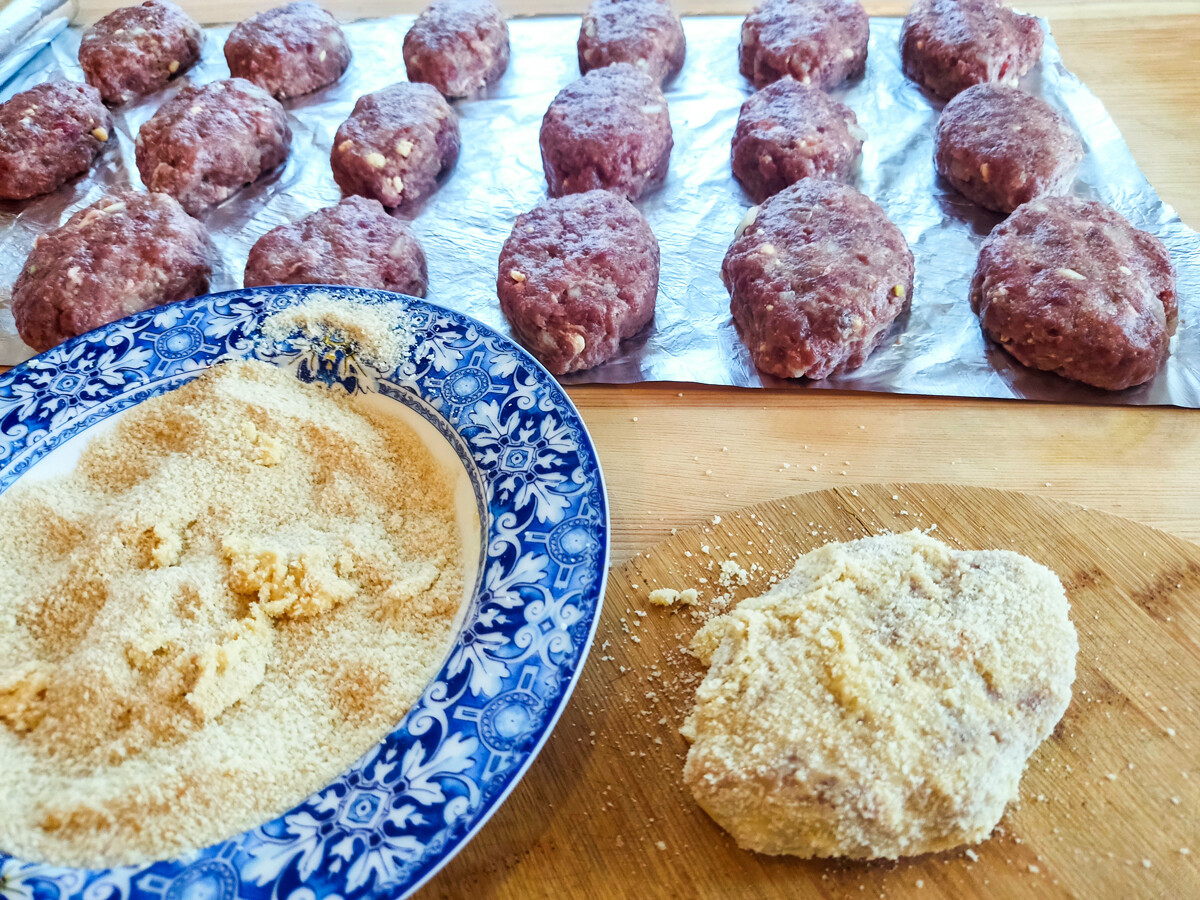 Olga Brovkina
8. Fry the rissoles in vegetable oil, cooking over medium heat.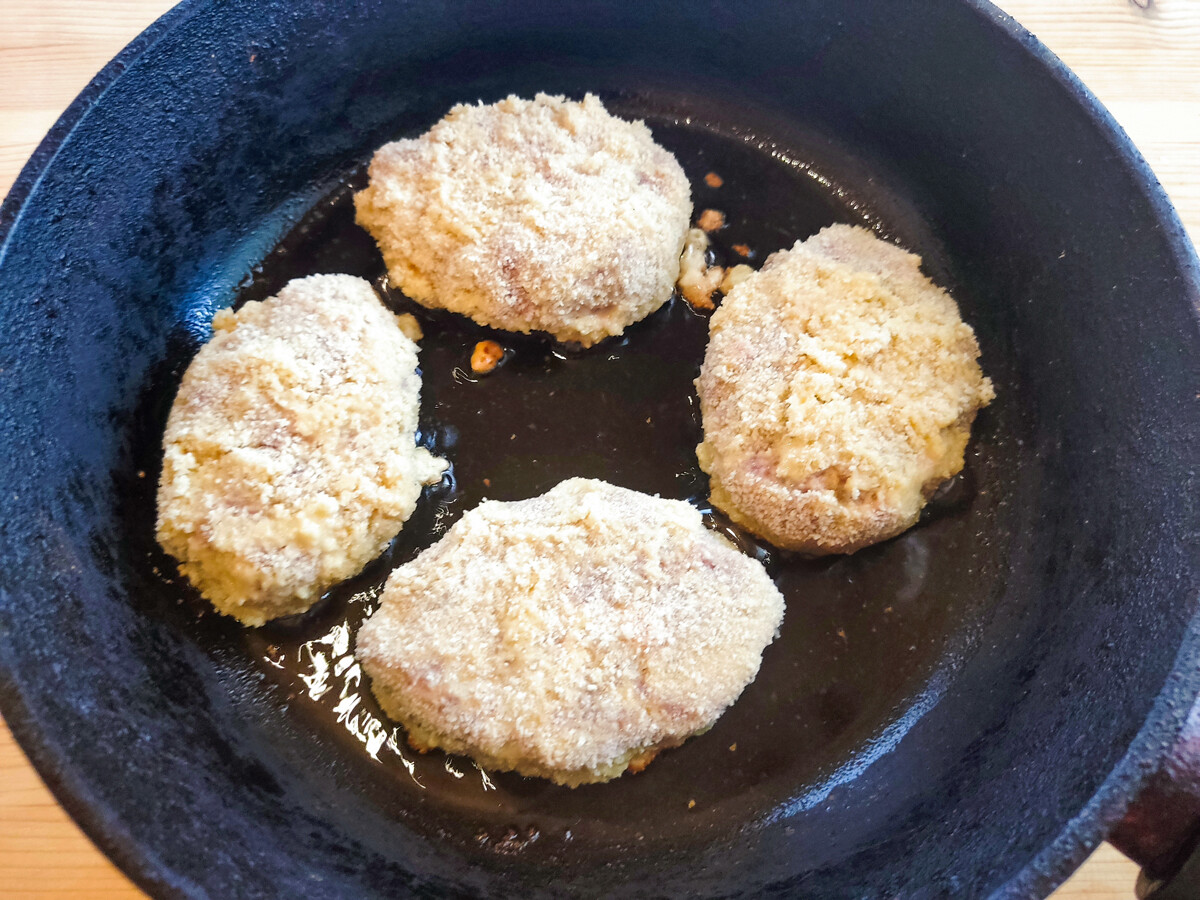 Olga Brovkina
9. Separately, fry the flour in the butter, add water and sour cream. Stir everything thoroughly and boil again. Pour the sauce over the rissoles. You can serve the dish with green peas, mashed potatoes or any side dish you like.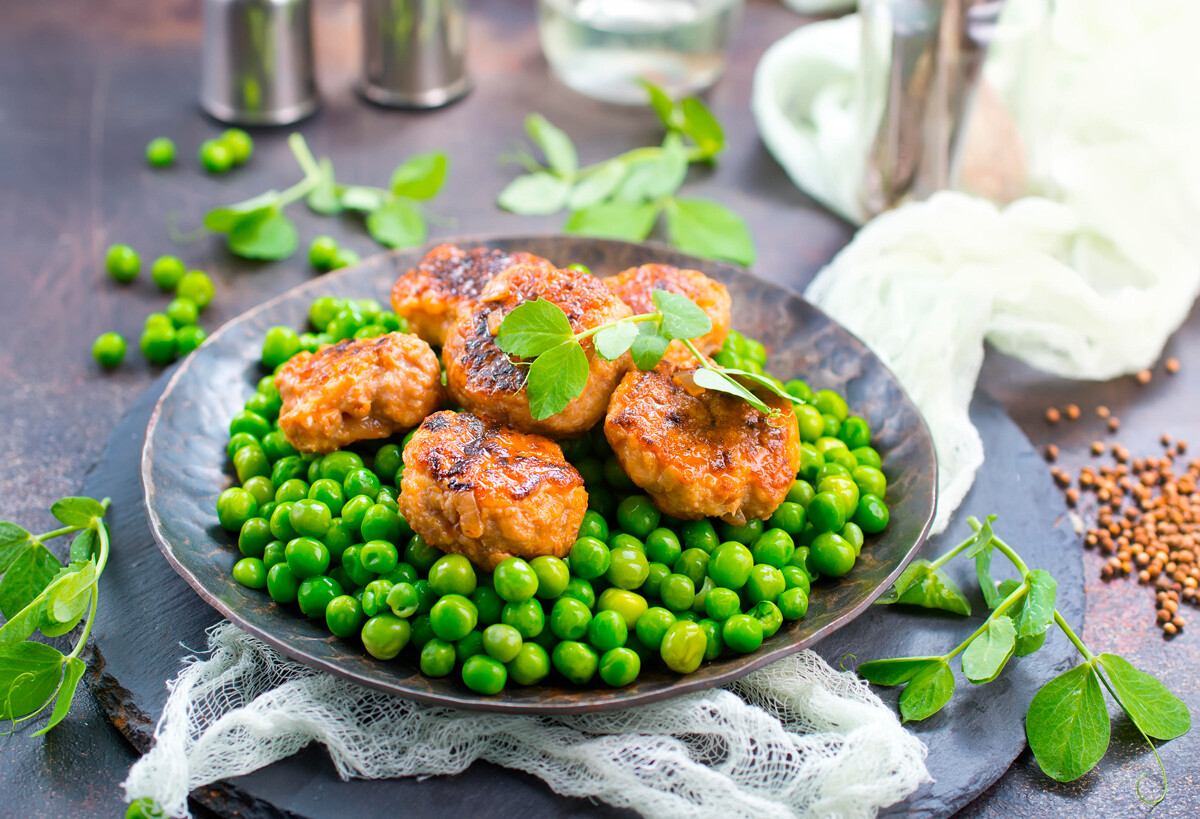 Legion Media
Dear readers,
Our website and social media accounts are under threat of being restricted or banned, due to the current circumstances. So, to keep up with our latest content, simply do the following:
Subscribe to our Telegram channels: Russia Beyond and The Russian Kitchen
Subscribe to our weekly email newsletter
Enable push notifications on our website
Install a VPN service on your computer and/or phone to have access to our website, even if it is blocked in your country
If using any of Russia Beyond's content, partly or in full, always provide an active hyperlink to the original material.