Russia has several varieties of wheat breads, which differ in shape, composition and purpose. Moscow Kalach is one of the most extraordinary sorts. It's a small puffy bun in the form of a barn lock with a handle and a thick part, the 'tummy'.
The name of this bread, kalach, is something you can hear referenced often in Russian culture. According to one version, the word "kalach" came from the word koleso "wheel"; but according to another - from the Turkic word kolak (ear); and a third version says that it derives from the verb kalit (to bake, heat).
Appearing in Moscow at least in the 14th century, kalachy are often mentioned in literature and in folklore. However, I should admit that I lived in the capital for about 20 years, but in all that time I've never seen kalachy on sale.
How did it happen that Moscow's most characteristic bread disappeared from the shelves of its bakeries? The fact is that the process of creating these pastry products is not only long, but requires intense manual work. On an industrial scale it's simply unprofitable.
But for sure, it's still quite a delicious and visually-pleasing sort of bread; it's worth trying to make it at home. The texture is very porous, which is achieved by long-proofing and regular repeated work with the dough. Another important factor in an exceptional kalach is flour with a high quality gluten content. The flour should have protein content of about 11-15 percent.
Preparing kalachy is a time-consuming process - start in the morning and by dinner you'll have wonderful bread. An added bonus is the fact that such bread also keeps for quite a long time, so you can have it for breakfast the next morning and save it for a picnic or work.
Generally, kalachy are considered to be one of Russia's first examples of popular street food. They were sold in stalls and at fairs, and they were eaten by holding the handle. For reasons of hygiene, the handle was then thrown away or given to the poor or dogs.
We ate the whole loaf that I made at home, including the handle. It simply was impossible to tear ourselves away from the fragrant pastry with its porous, moist, elastic crumb and thin, crispy crust. If you follow the instructions for making a perfect Moscow Kalach, then it's quite easy to bake at home.
Ingredients for 4 loaves, 200 grams each: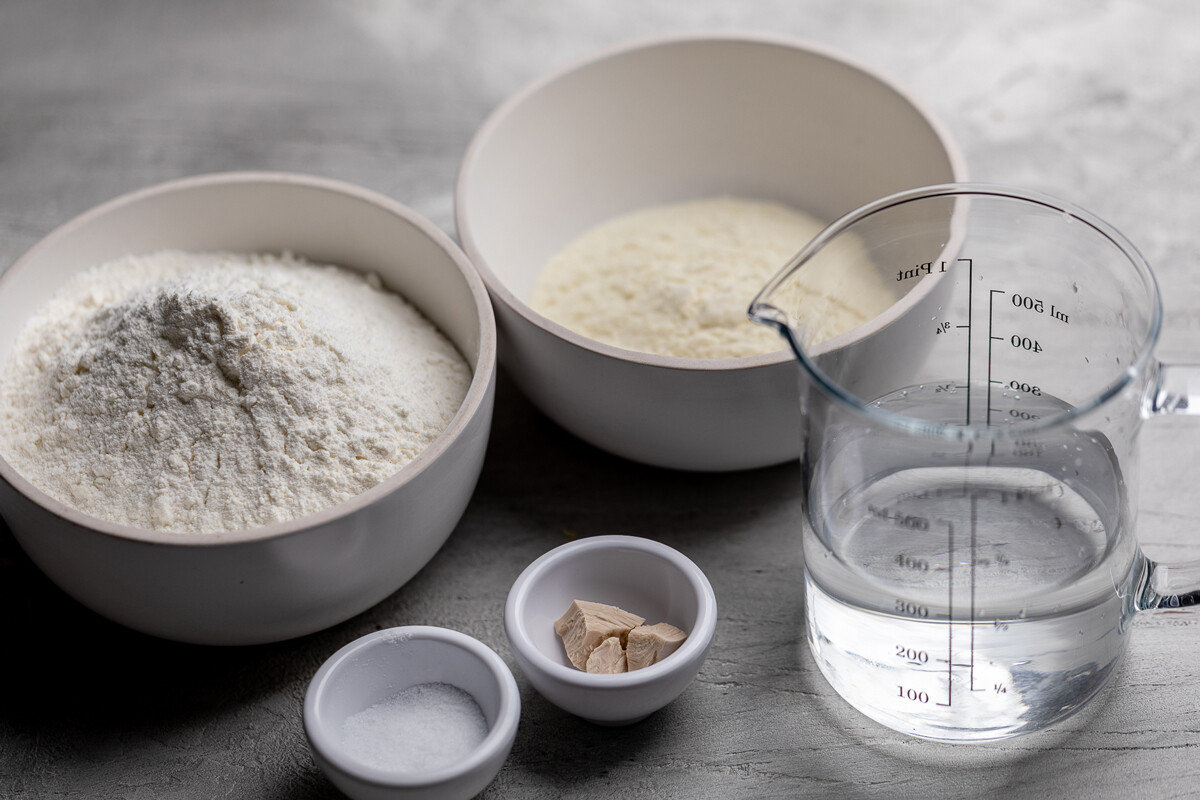 Flour with 11% protein - 350 g
Semolina with 13% protein - 100 g
Water - 315 ml
Pressed yeast - 5 g
Salt - 8 g
Preparation:
1. Dissolve the yeast in water.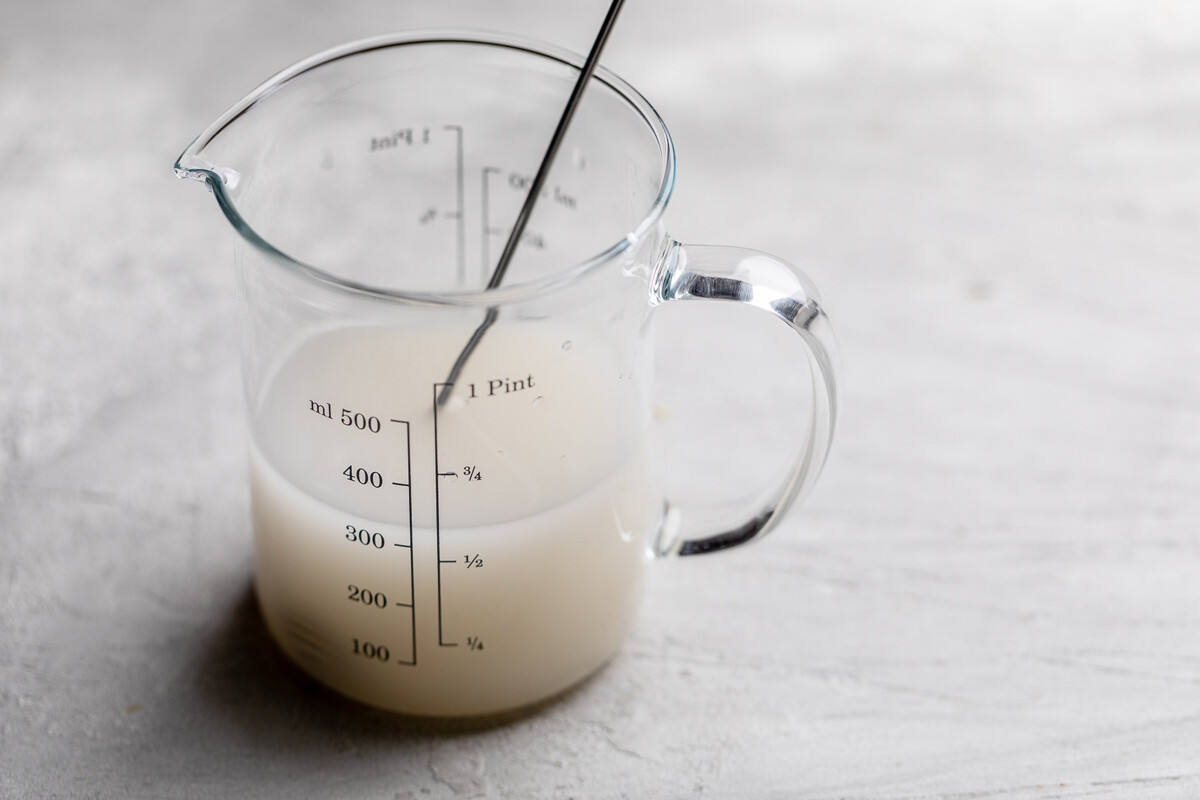 Yulia Mulino
2. Place the flour and salt in a deep bowl and pour the yeast solution into it.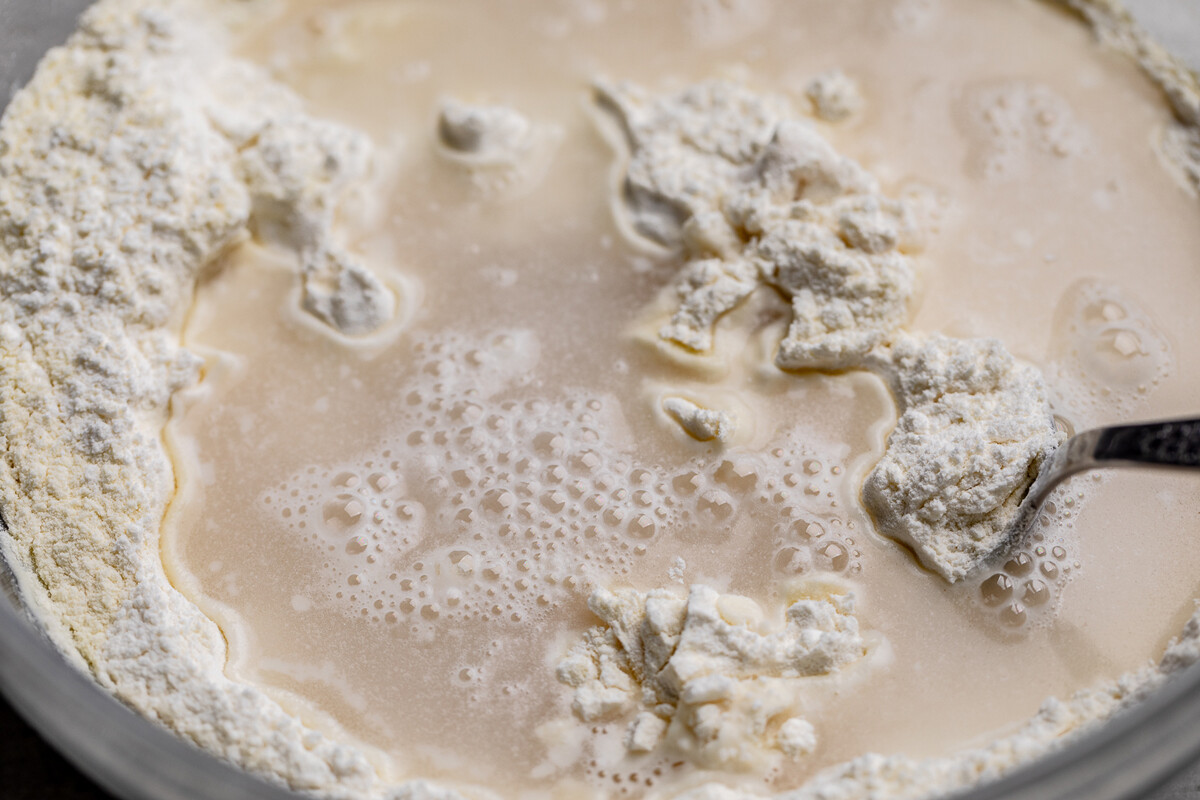 Yulia Mulino
3. Knead the dough with your hands. It will be enough that all the flour has absorbed all the water. There's no need to knead for a long time.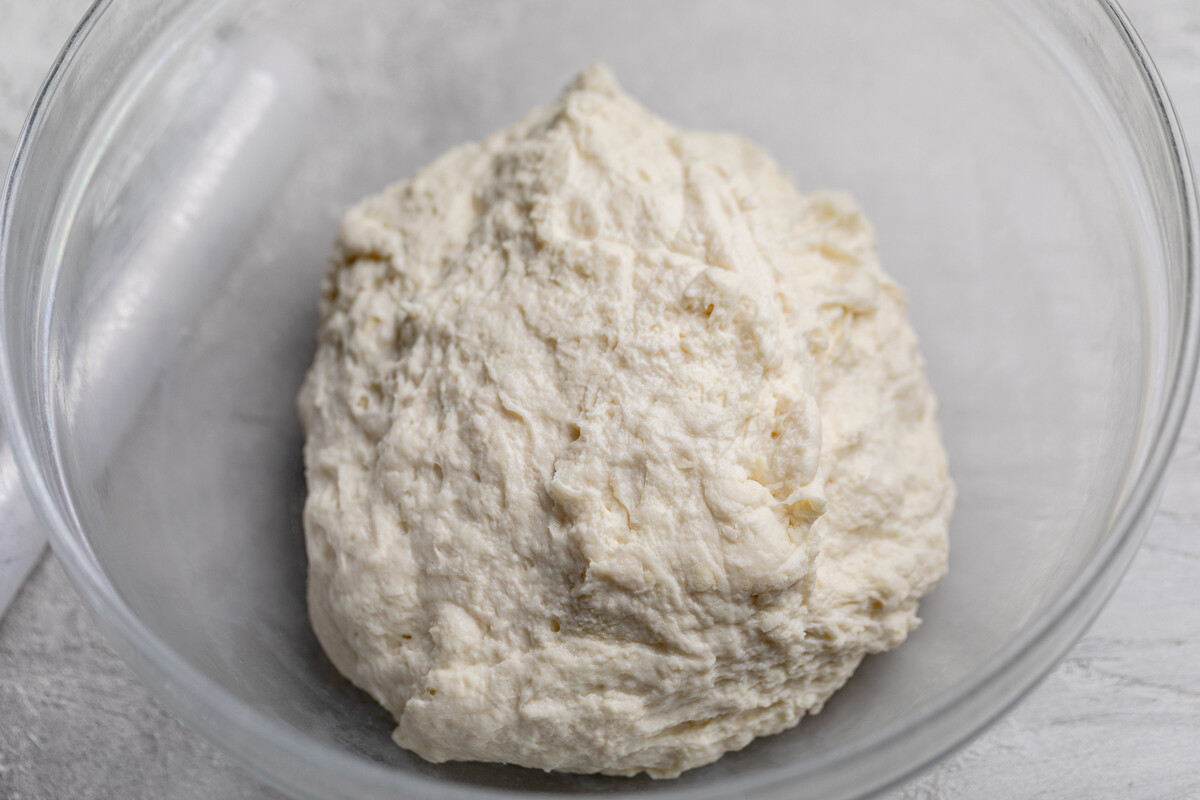 Yulia Mulino
4. Cover the bowl with cling wrap and leave to rise in a warm place for 60 minutes.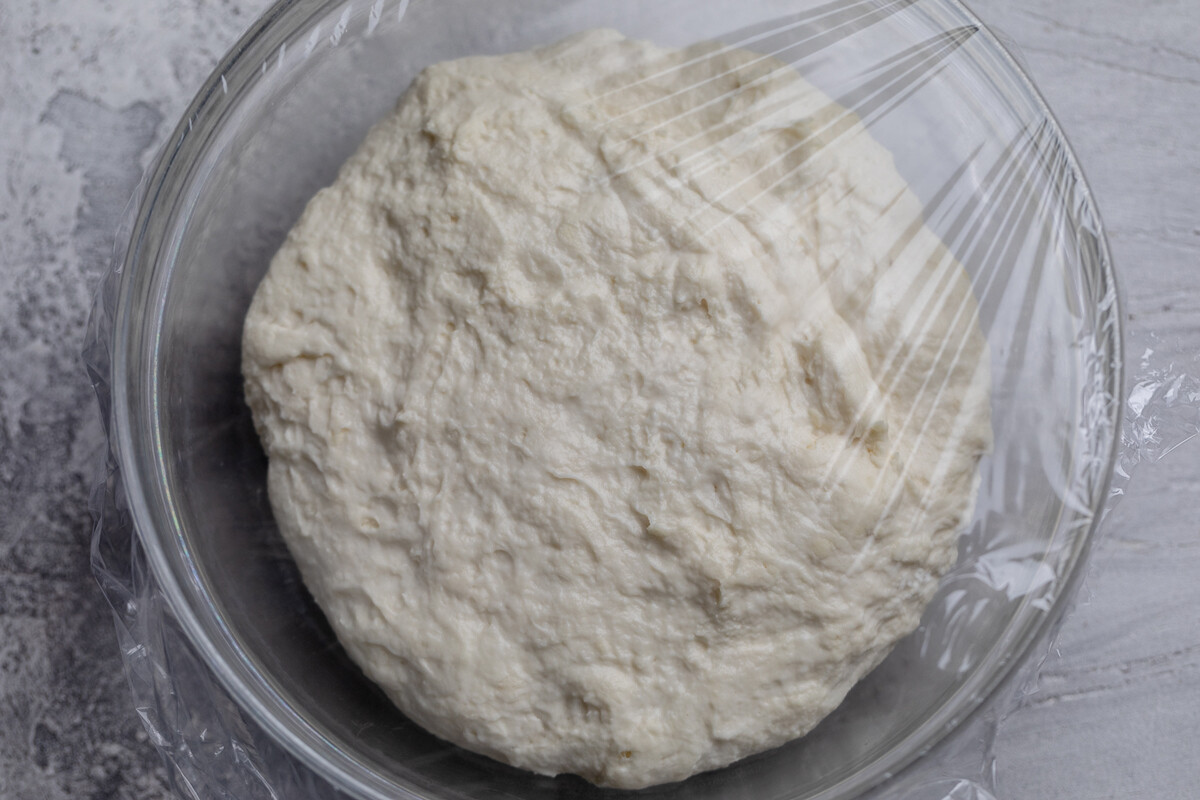 Yulia Mulino
5. Moisten your hands with water. Lift off the far edge of the dough and wrap the lump of dough.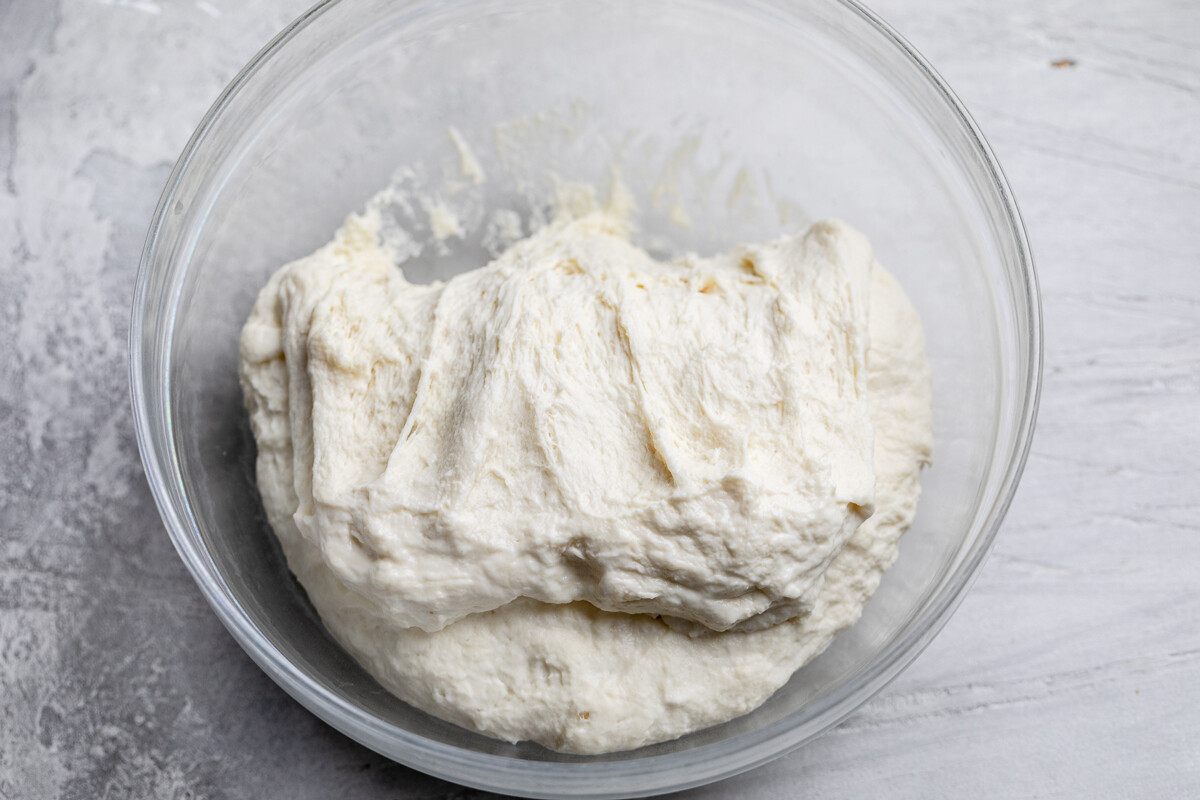 Yulia Mulino
6. Do the same with the near, left and right edges of the dough. Cover the bowl again with cling wrap and place in a warm place for 60 minutes.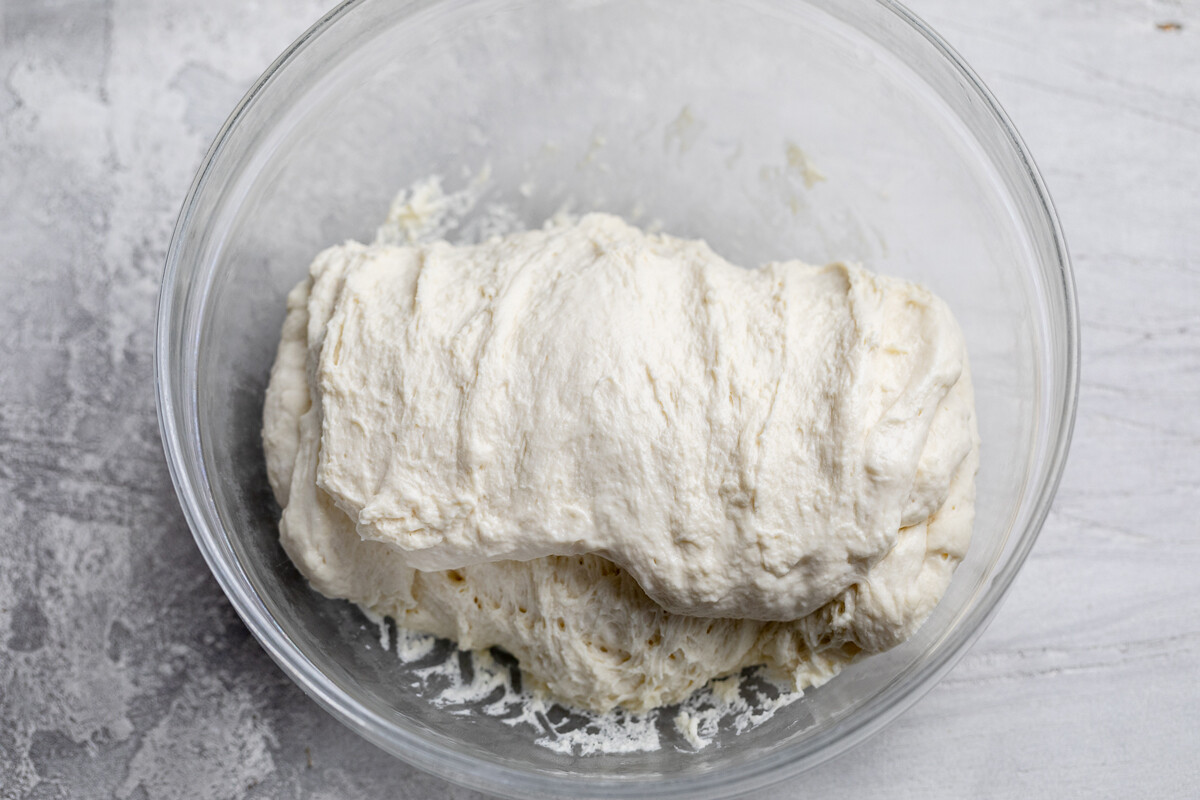 Yulia Mulino
7. One hour later, spread it out as in the previous step. Cover with cling wrap and leave to prove for a third hour in a warm place. The next two times you will need to repeat, stretching the dough and putting the dough in the cold. After the first 60 minutes of cold-proofing, do another dough-stretching and put away for the last fifth hour of dough fermentation.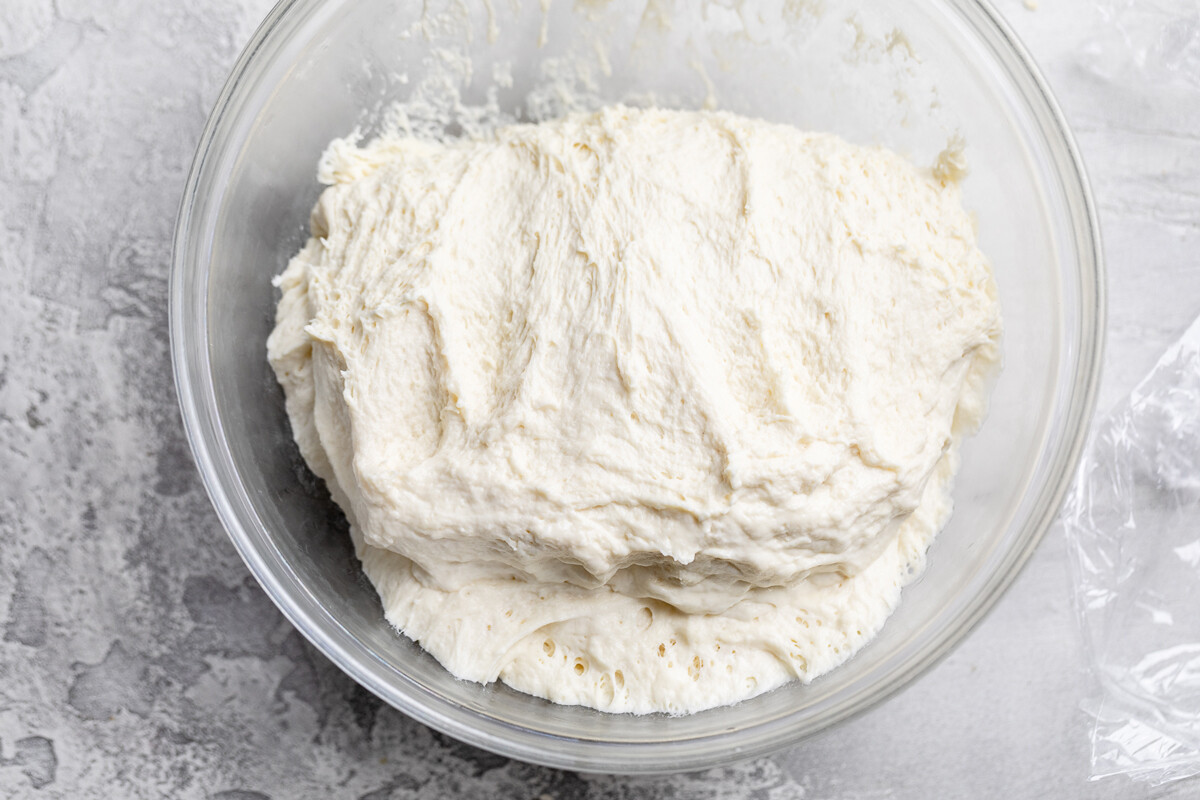 Yulia Mulino
8. After the last 60 minutes of cold-proofing, turn the dough around and divide it into 4 equal pieces. This is necessary so that the rolls will bake evenly and be ready at the same time. Work on a floured surface.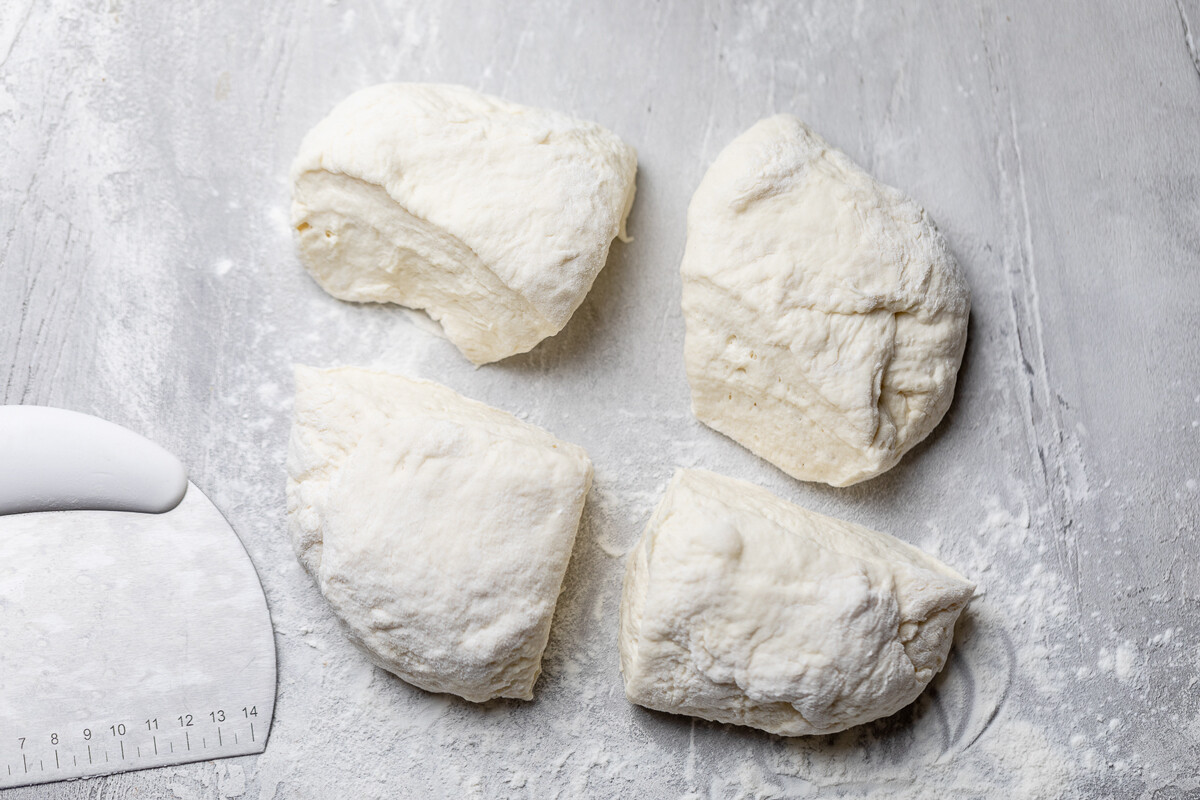 Yulia Mulino
9. Flatten each piece, fold the edges into the middle, and roll into a ball.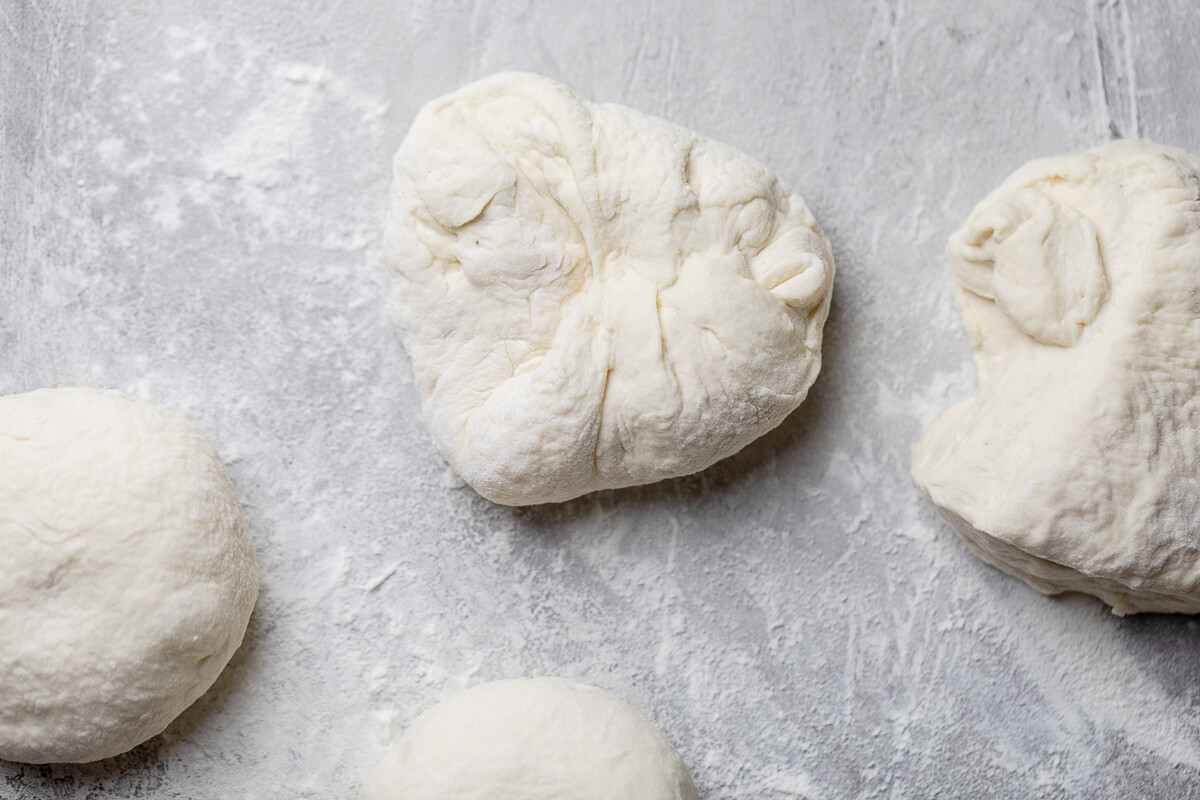 Yulia Mulino
10. Cover all the balls with cling wrap and leave to rise for 30 minutes.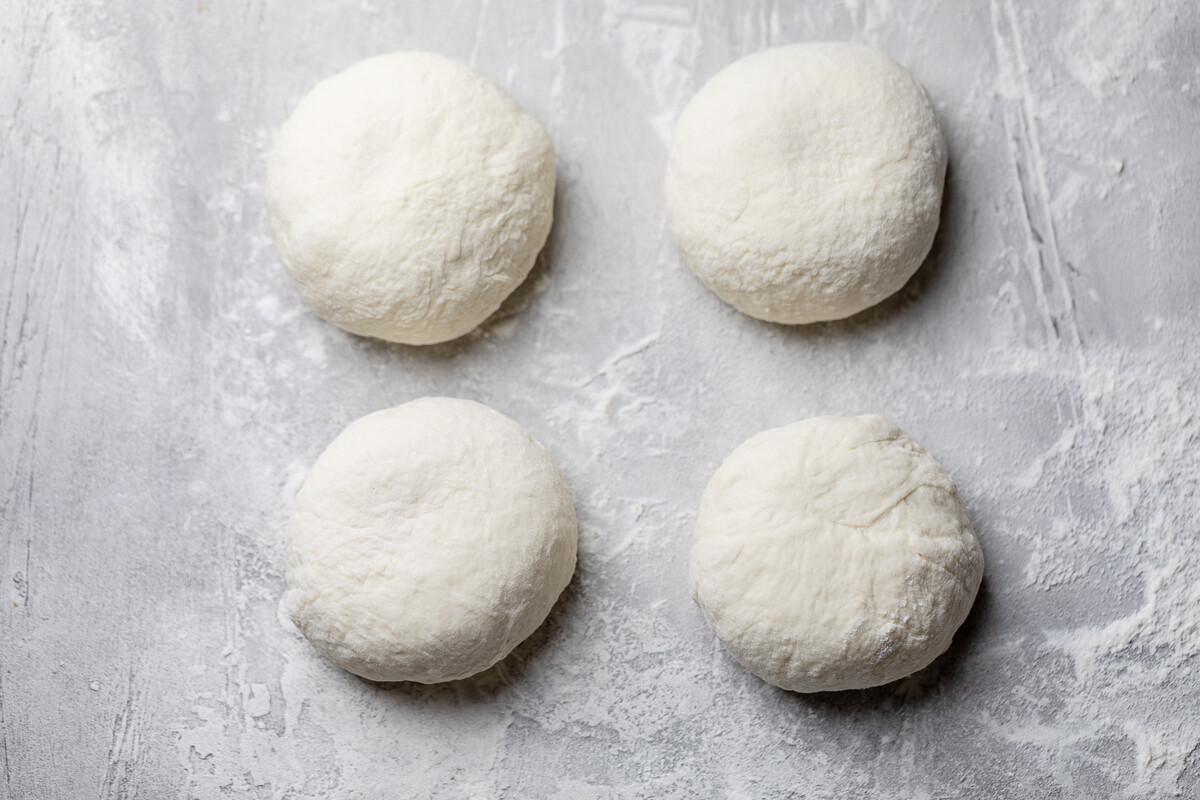 Yulia Mulino
11. Make a tortilla out of each piece, pressing gently. Make a lap of 1/3 to half of the dough.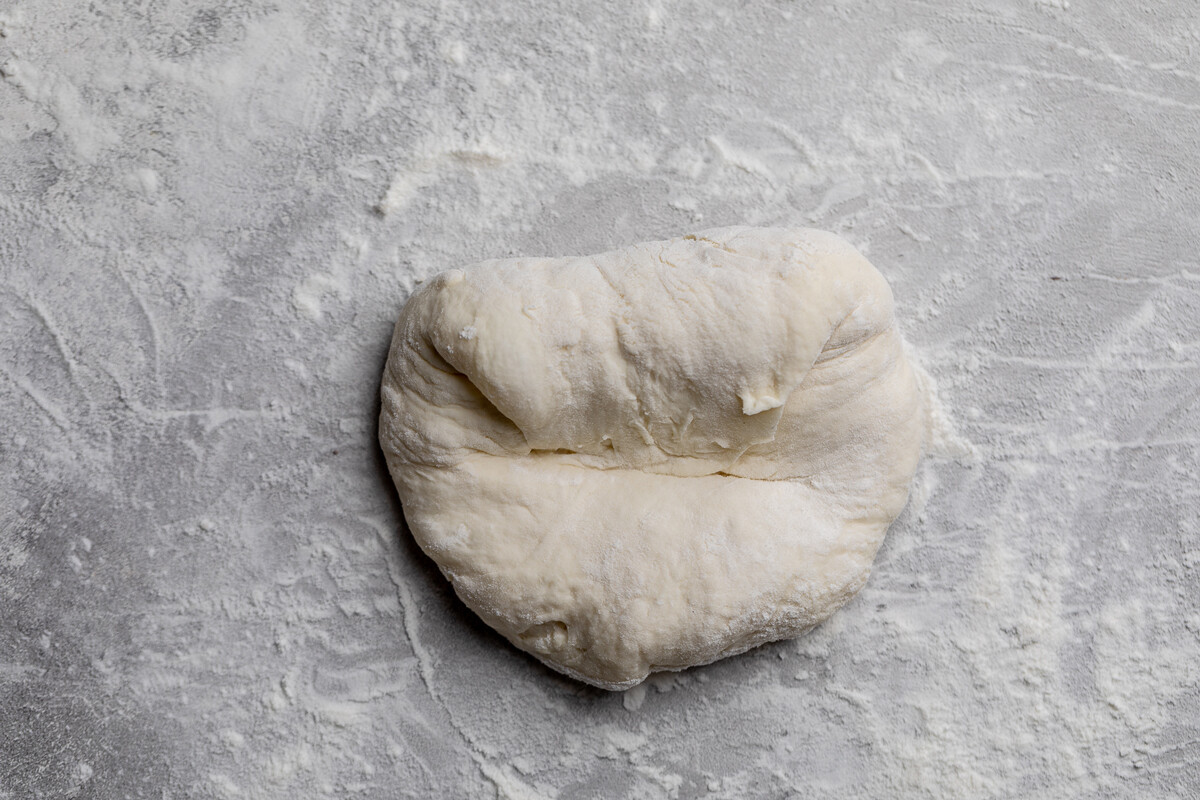 Yulia Mulino
12. Make another lap on the other side.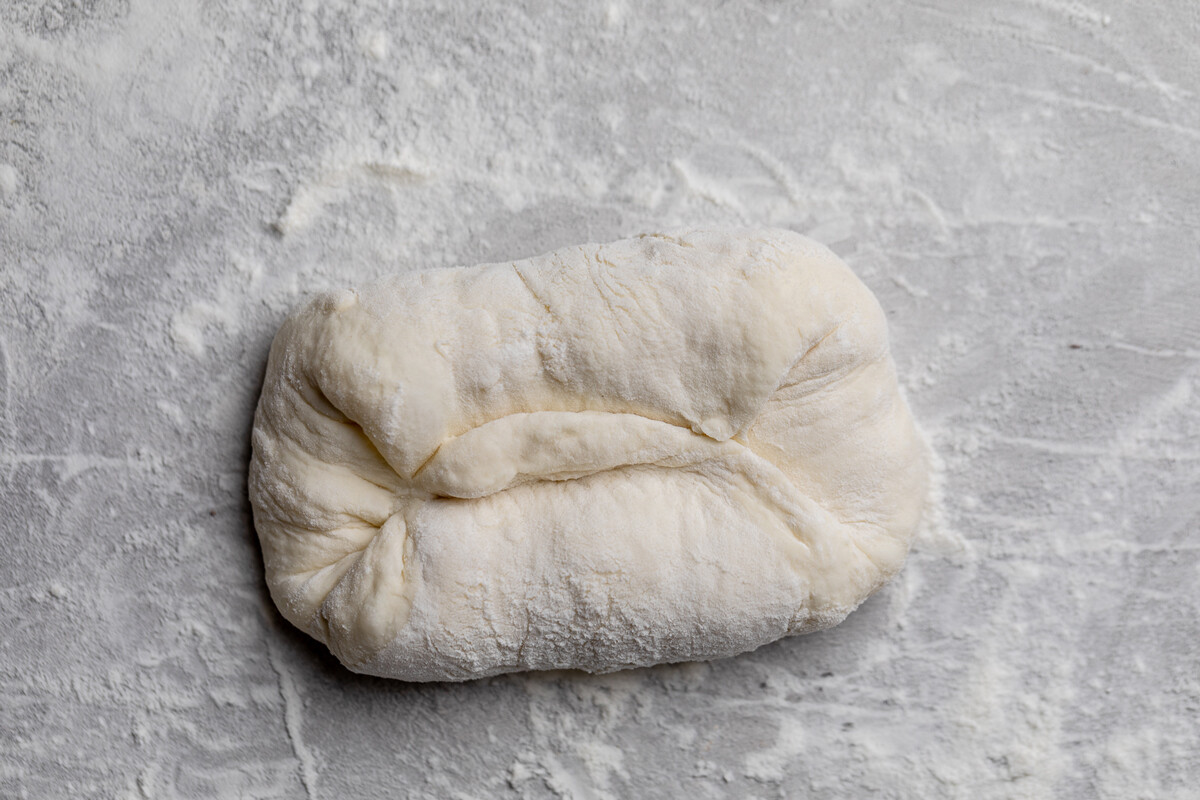 Yulia Mulino
13. Bring the overlaps together, flip the dough over the seam.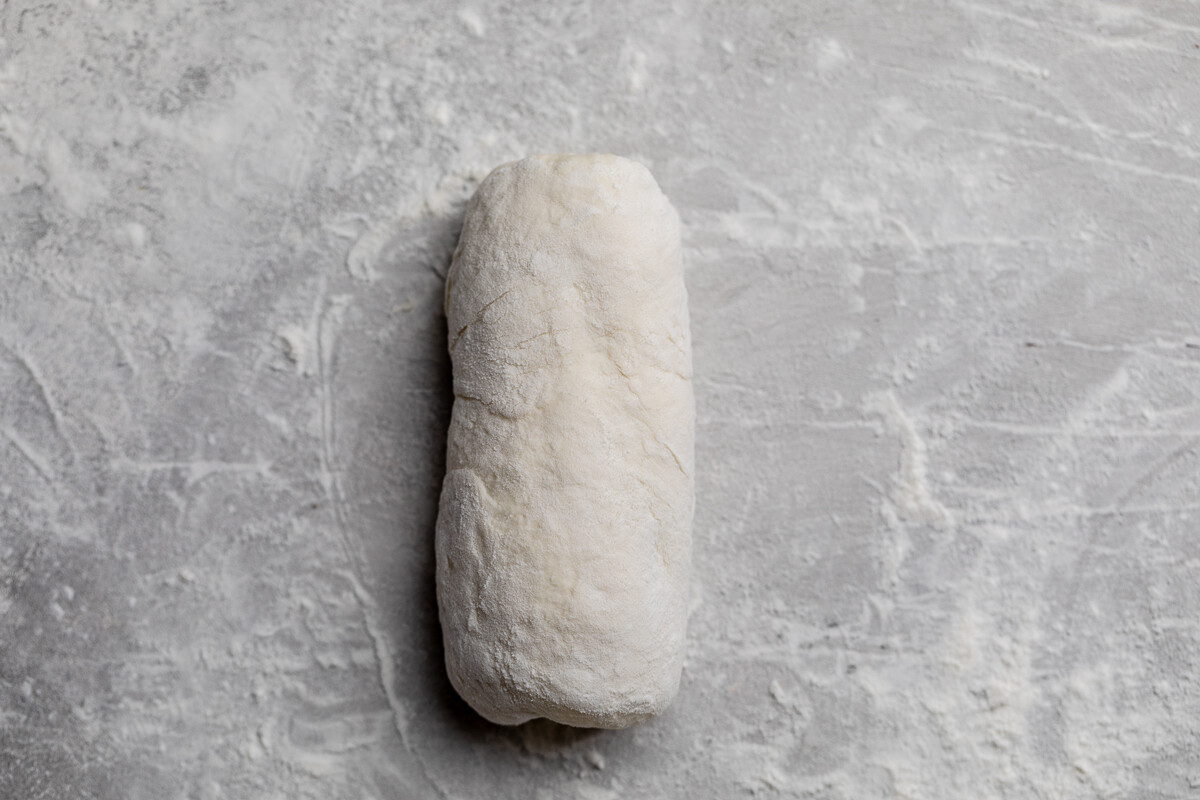 Yulia Mulino
14. Roll up a tight plaque, leaving the middle part the thickest.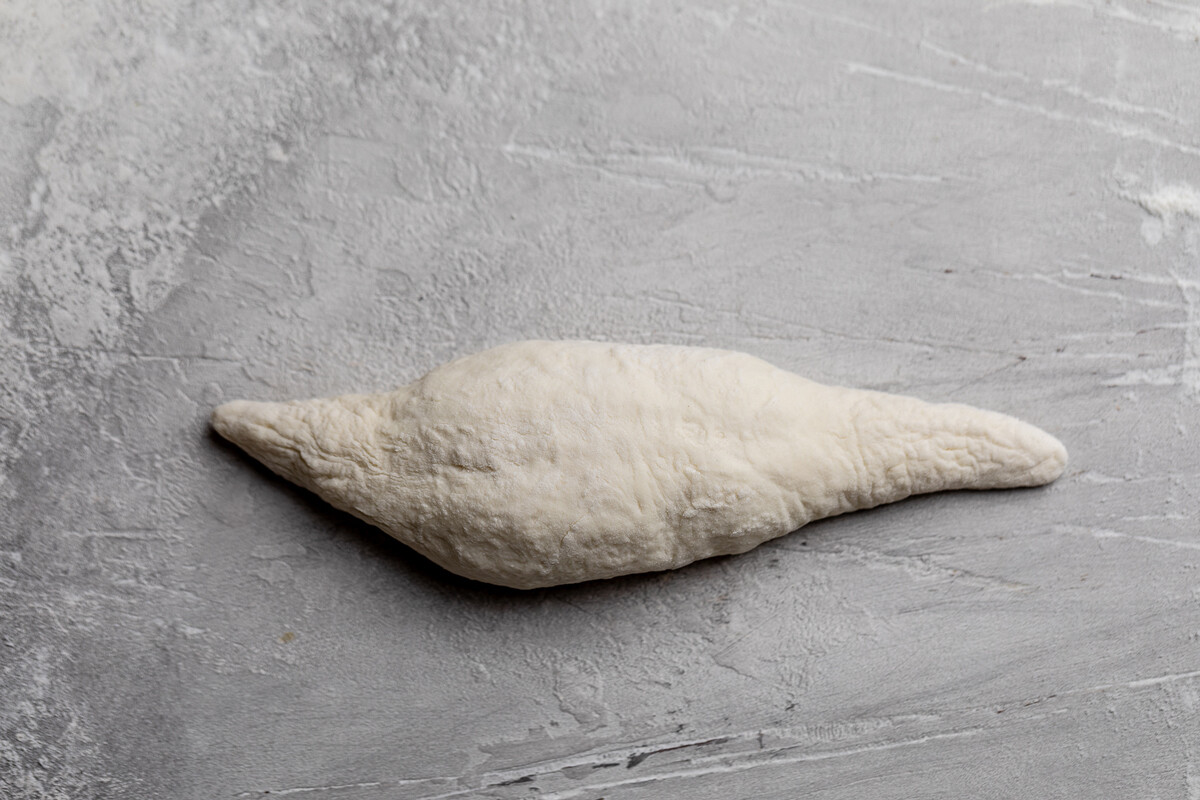 Yulia Mulino
15. Start preheating the oven to maximum temperature. I baked it on a baking stone. The stone should be placed in a cold oven. Bring the ends of the "spindle" together and seal tightly. Leave to rise for 45-50 minutes.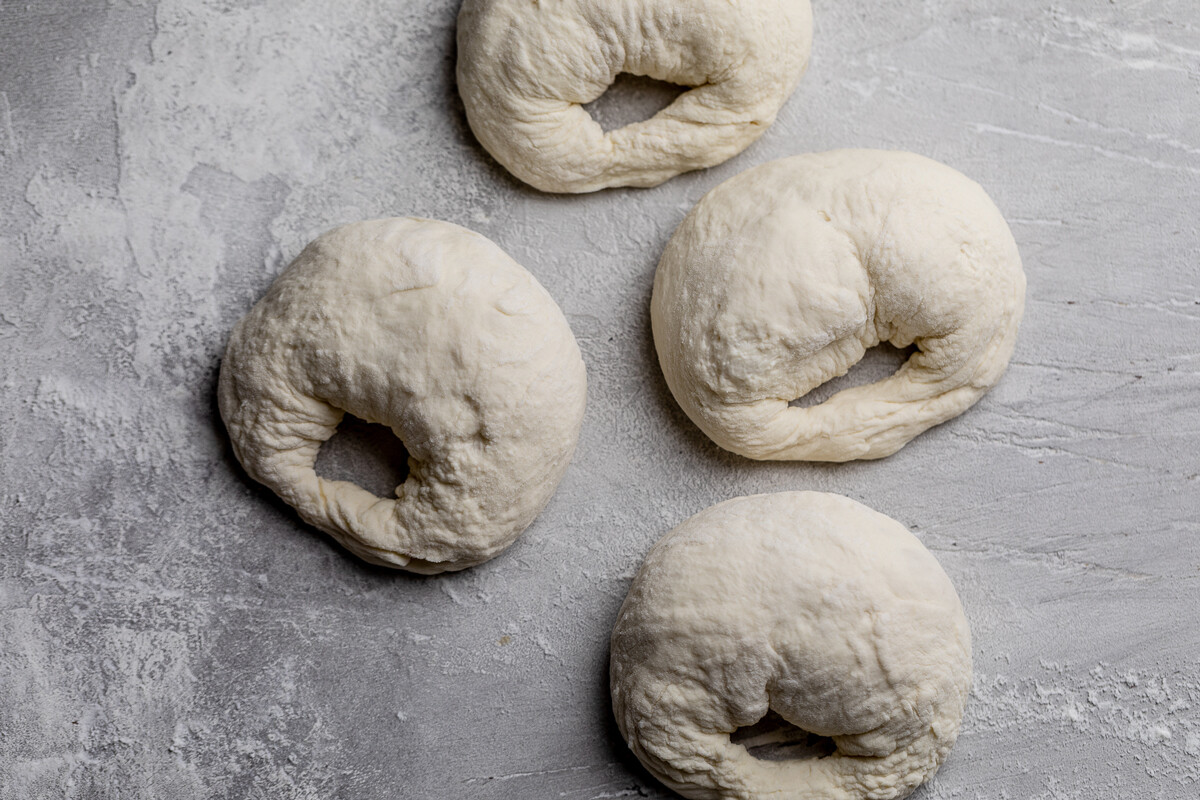 Yulia Mulino
16. Make a longitudinal incision with a ribbed slicing knife.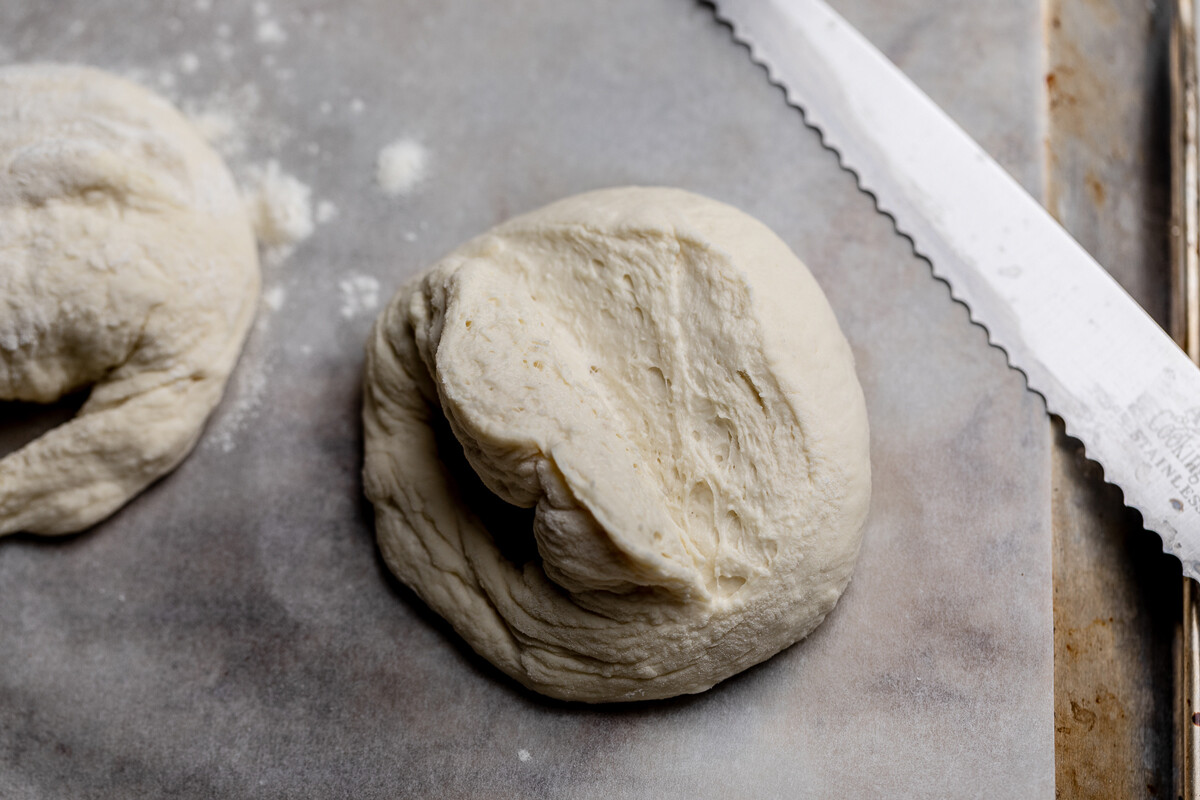 Yulia Mulino
17. Brush it with flour and put it back in. Brush the entire loaf with just a little flour.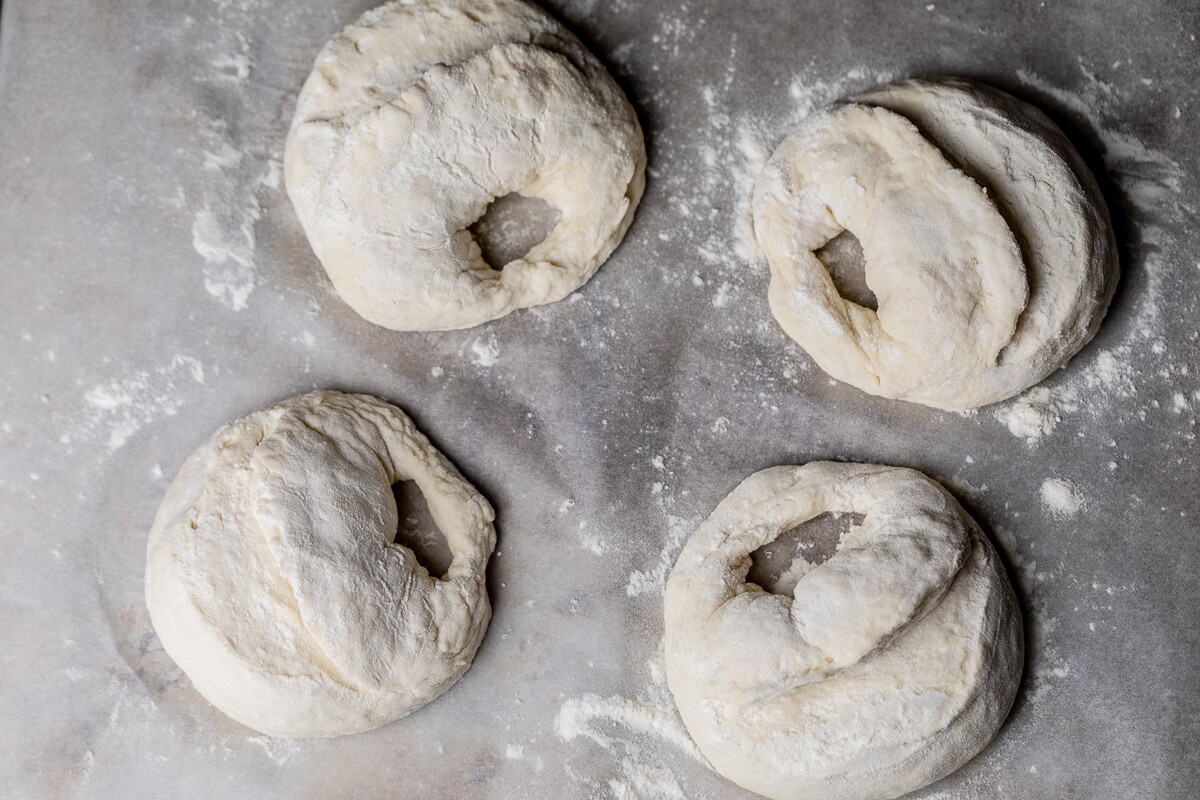 Yulia Mulino
18. Gently drag the parchment onto an upturned heated baking tray or baking stone. Put ice on the bottom level of the oven. I had 300 ml of ice. Bake for 10-15 minutes depending on the temperature. Mine was 260℃ and just over 17 minutes.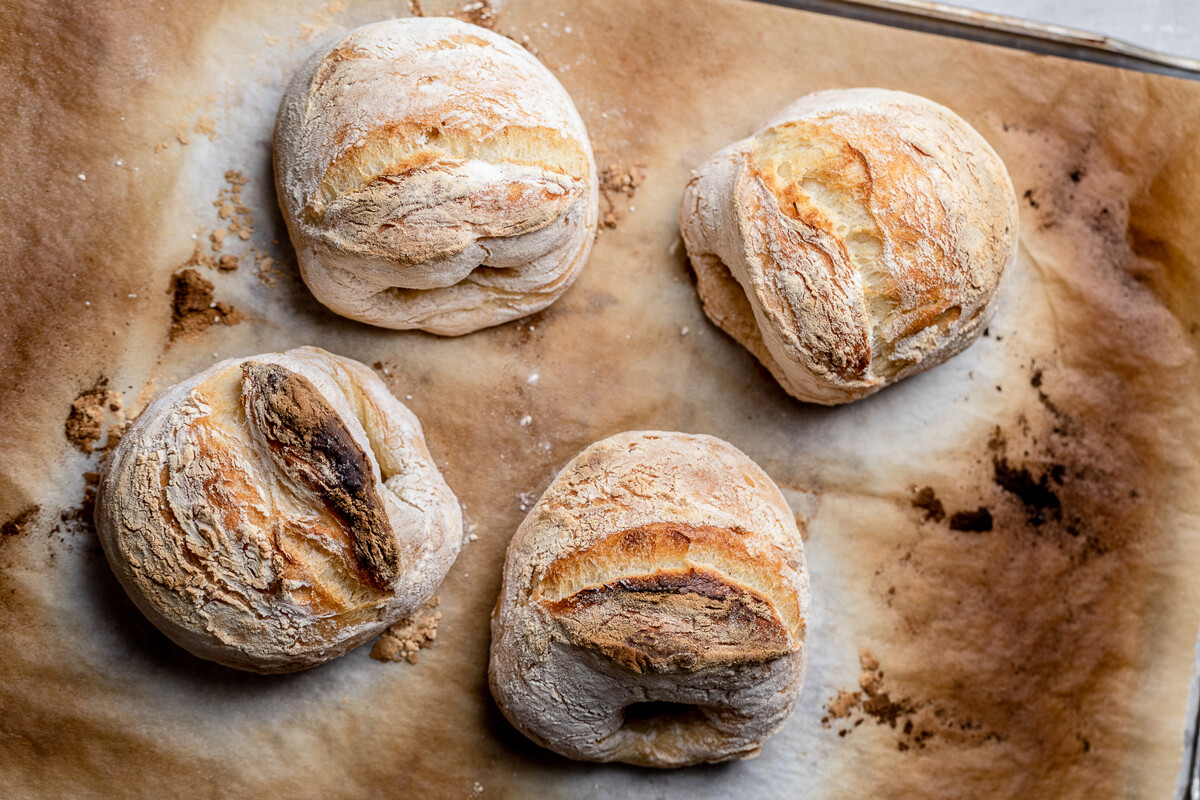 Yulia Mulino
19. Let the loaves cool.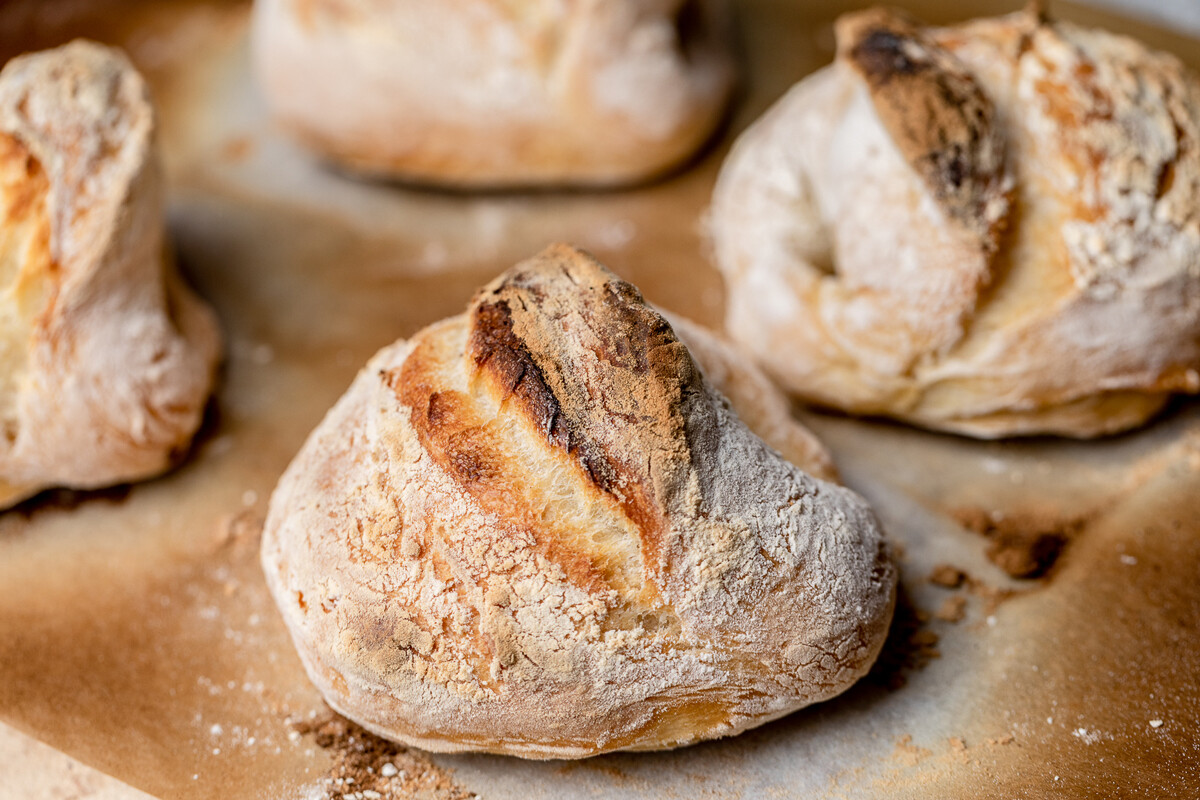 Yulia Mulino
20. Once it's cooled, serve with homemade butter.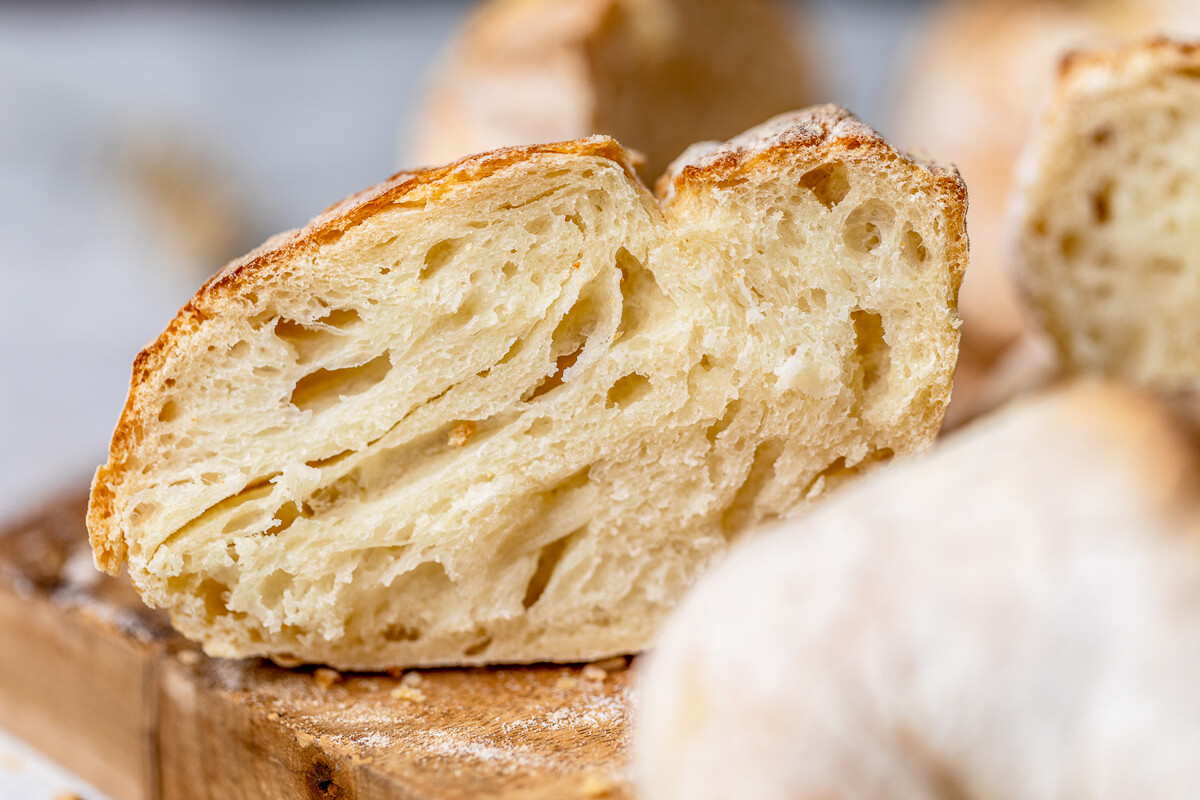 Yulia Mulino
Dear readers,
Our website and social media accounts are under threat of being restricted or banned, due to the current circumstances. So, to keep up with our latest content, simply do the following:
Subscribe to our Telegram channels: Russia Beyond and The Russian Kitchen
Subscribe to our weekly email newsletter
Enable push notifications on our website
Install a VPN service on your computer and/or phone to have access to our website, even if it is blocked in your country
If using any of Russia Beyond's content, partly or in full, always provide an active hyperlink to the original material.