How to make a healthy and mouth-watering paste created by a Soviet cardiologist (RECIPE)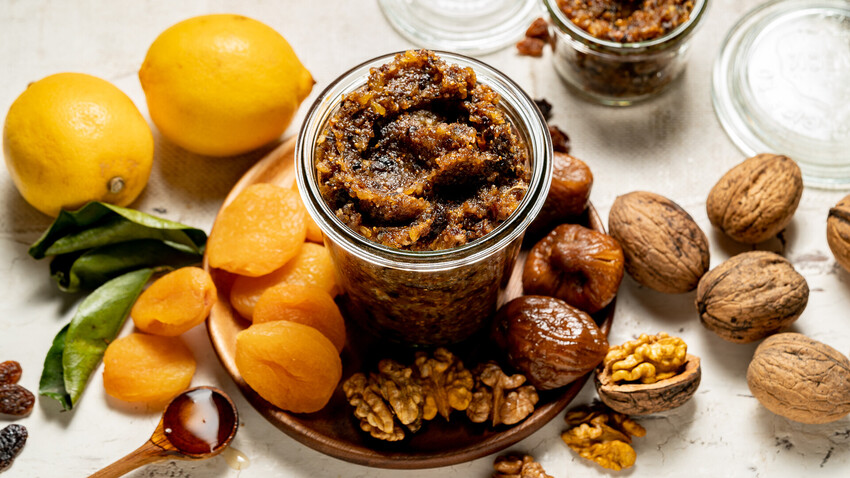 Want a delicious boost for your immune system? Then make this healthy paste.
Yulia Mulino
Amosov's Paste is packed full of vitamins. It's made from apricots, figs, lemon, honey, and other tasty ingredients that help patients recover much faster after surgery. In general, however, this healthy mix of vitamins is a super booster for one's immune system.
The recipe for Amosov's Paste was developed by the Soviet cardiologist Nikolai Amosov. Drawing on many years of experience as a medical professional, he came to the conclusion that a number of dried fruits have a beneficial effect on the human body.
On the basis of his observations of hundreds of patients, he came up with a special recipe - Amosov's Paste. He noticed that patients who ate this paste after surgery recovered much faster.
The classic composition of the paste includes easily available ingredients: apricots, prunes, figs, dark sultanas, walnuts, lemon and honey. Sometimes dates are also included. This combination is not only healthy but also very delicious.
Amosov's Paste reduces the risk of heart diseases and atherosclerosis, prevents spikes in blood pressure and prevents the formation of blood clots. It is also good for cleaning blood vessels from cholesterol plaques. The paste strengthens the immune system, stimulates proper functioning of the intestines and the entire digestive system.
To strengthen one's immune system, it's sufficient to take a course of treatment for 30 days, ingesting 1 or 2 tablespoons of this paste each day. Truth be told, this paste is so delicious that it's difficult to limit yourself to just one spoonful. However, people with allergies to any of these items that's used to make this paste, as well as those with diabetes and pregnant women, should be careful how much they consume.
If any is left over, then the paste should be kept in the refrigerator for no longer than two months. If you add a little less honey, it becomes a healthy type of candy. The paste can also be rolled in cocoa or chopped nuts. If you make the frosting with bitter chocolate, you will get a fancy dessert.
Ingredients for 500 ml jar: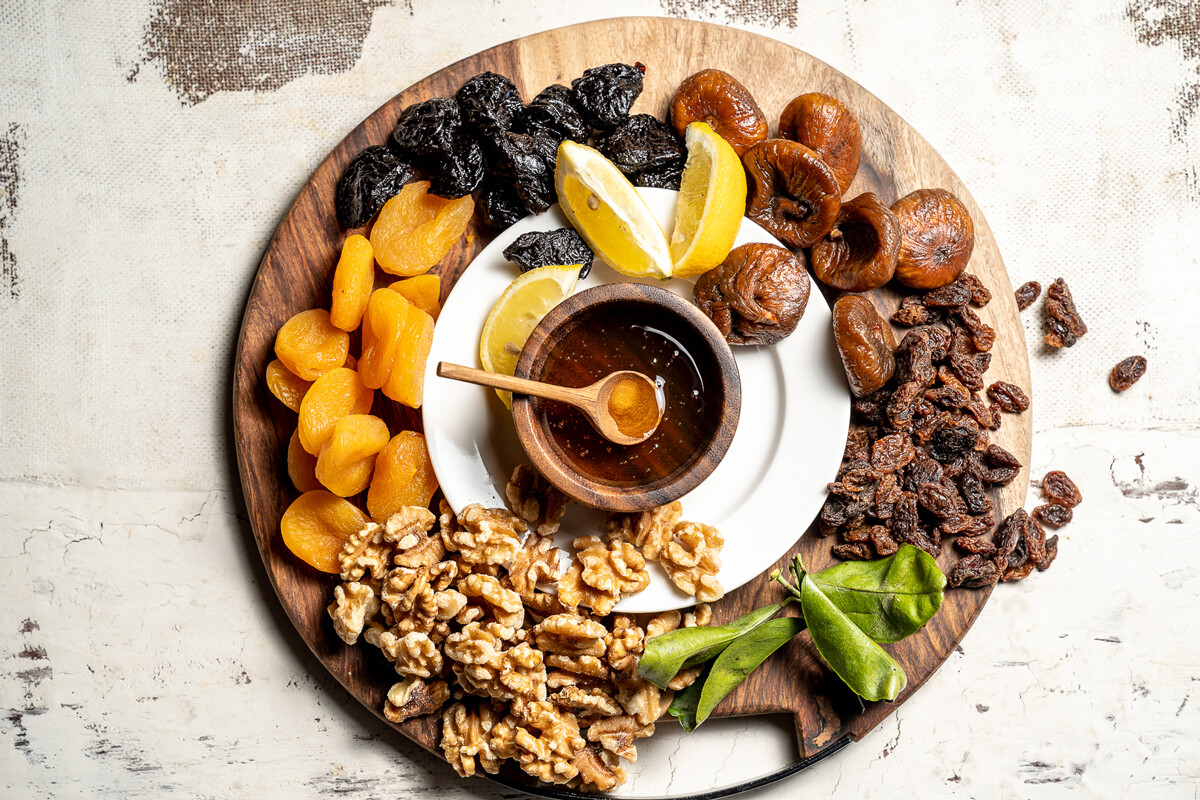 Dried apricots - 100 g
Dried prunes - 100 g
Dried figs - 100 g
Dark sultanas - 100 g
Walnuts - 100 g
Lemon - 1/2 piece
Honey - 100 g
Preparation:
1. Wash all the dried fruit. If the dried fruit is too dry, you can soak it in hot water for an hour, and then pat it dry on a paper towel. Scald the lemon with hot water.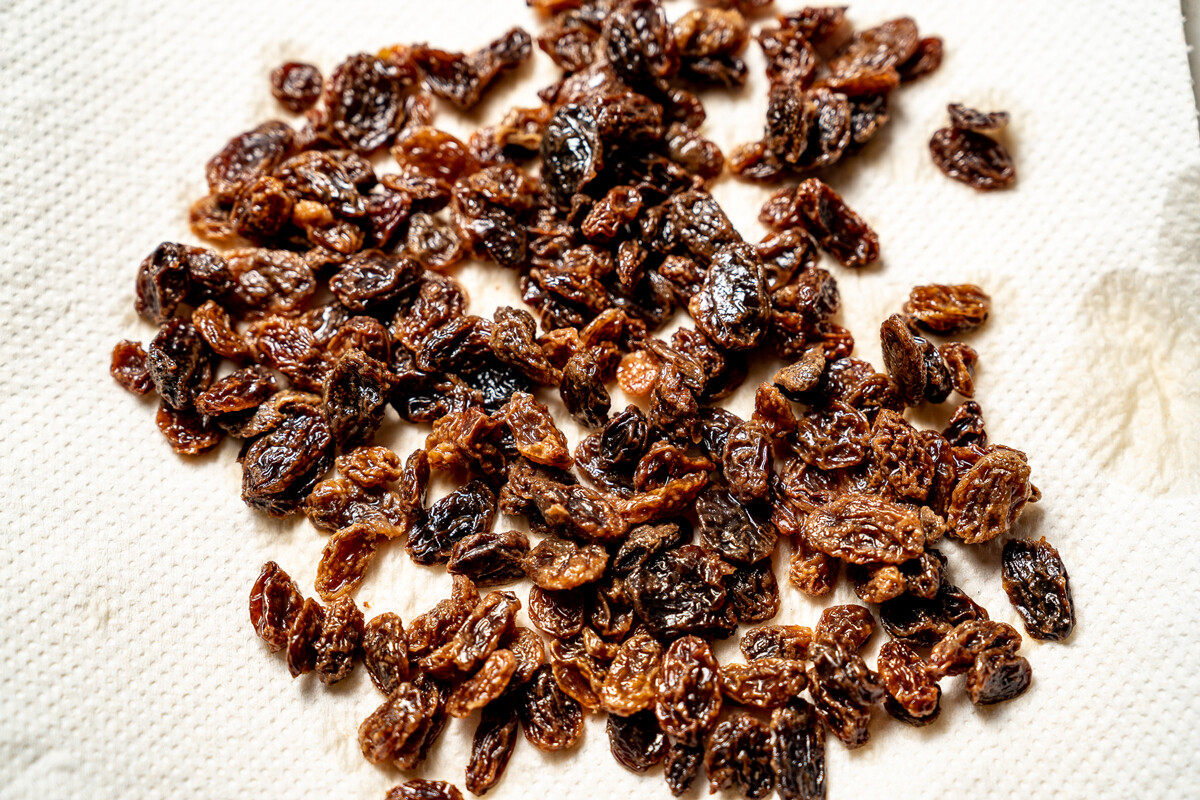 Yulia Mulino
2. Grind all the ingredients through a meat grinder.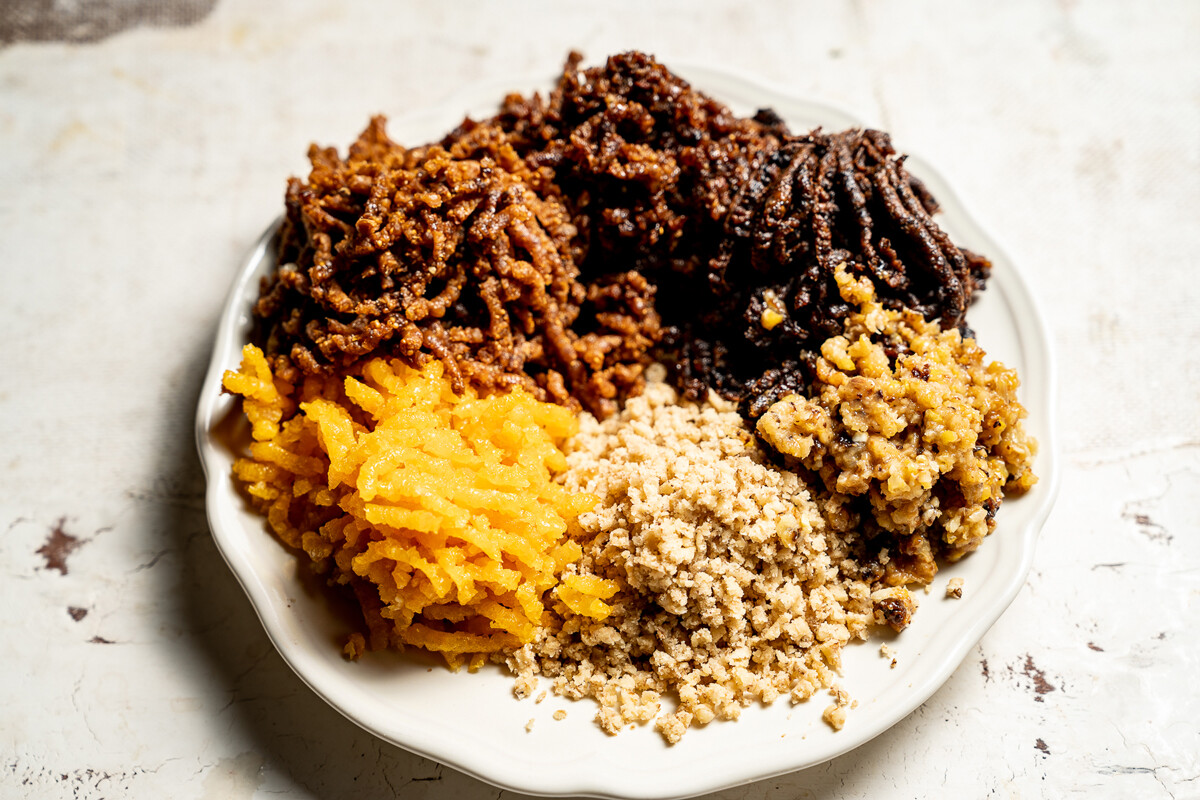 Yulia Mulino
3. Add honey.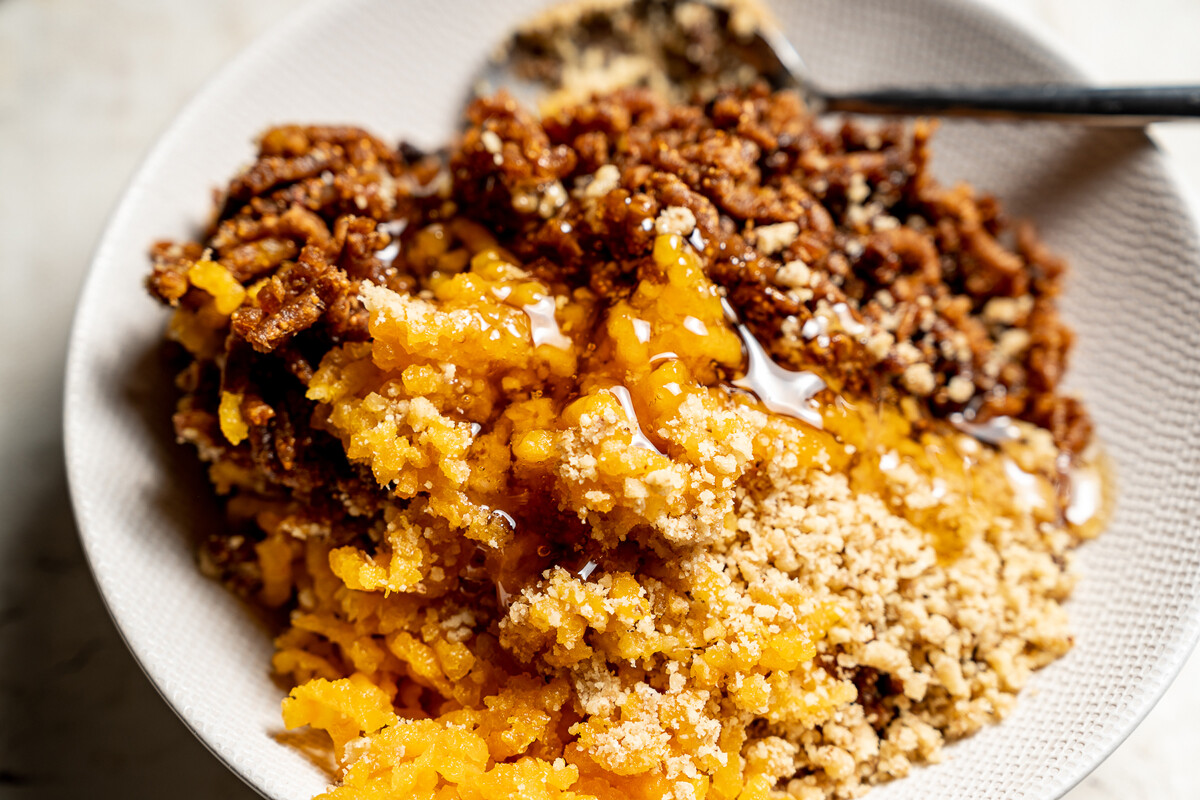 Yulia Mulino
4. Mix well.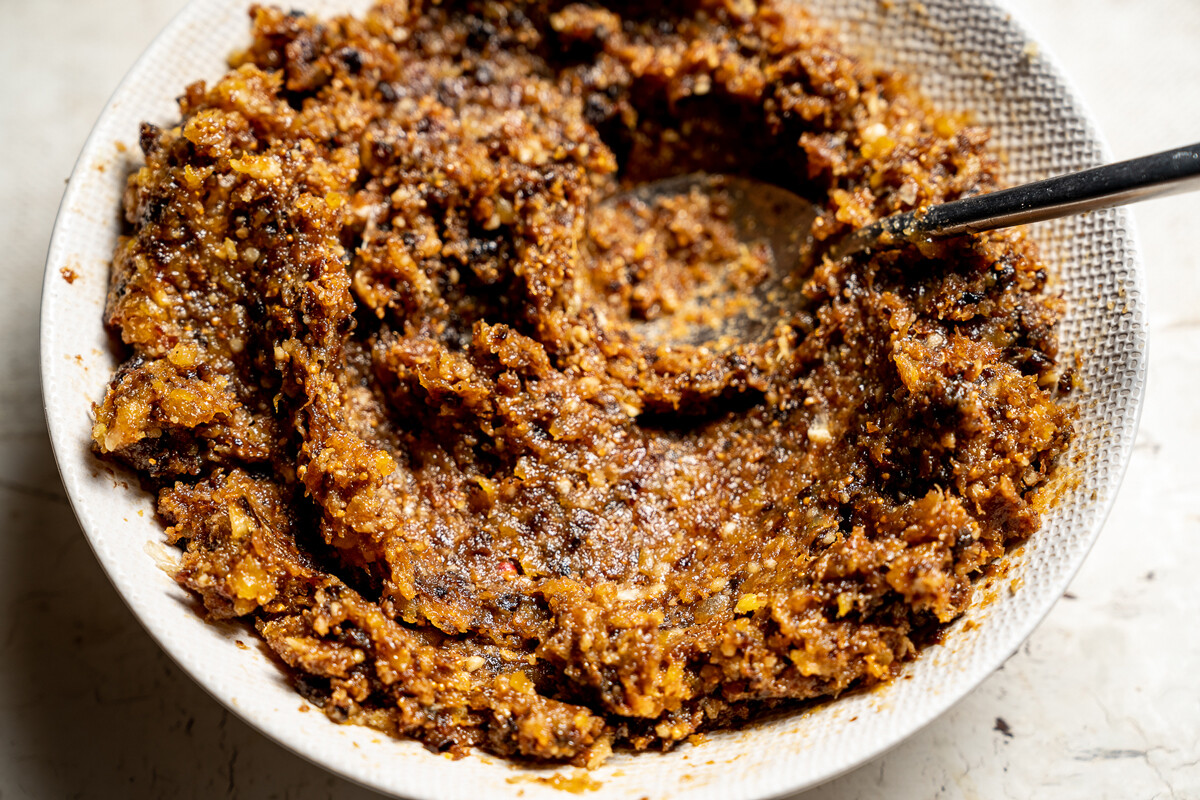 Yulia Mulino
5. Stuff into glass jars.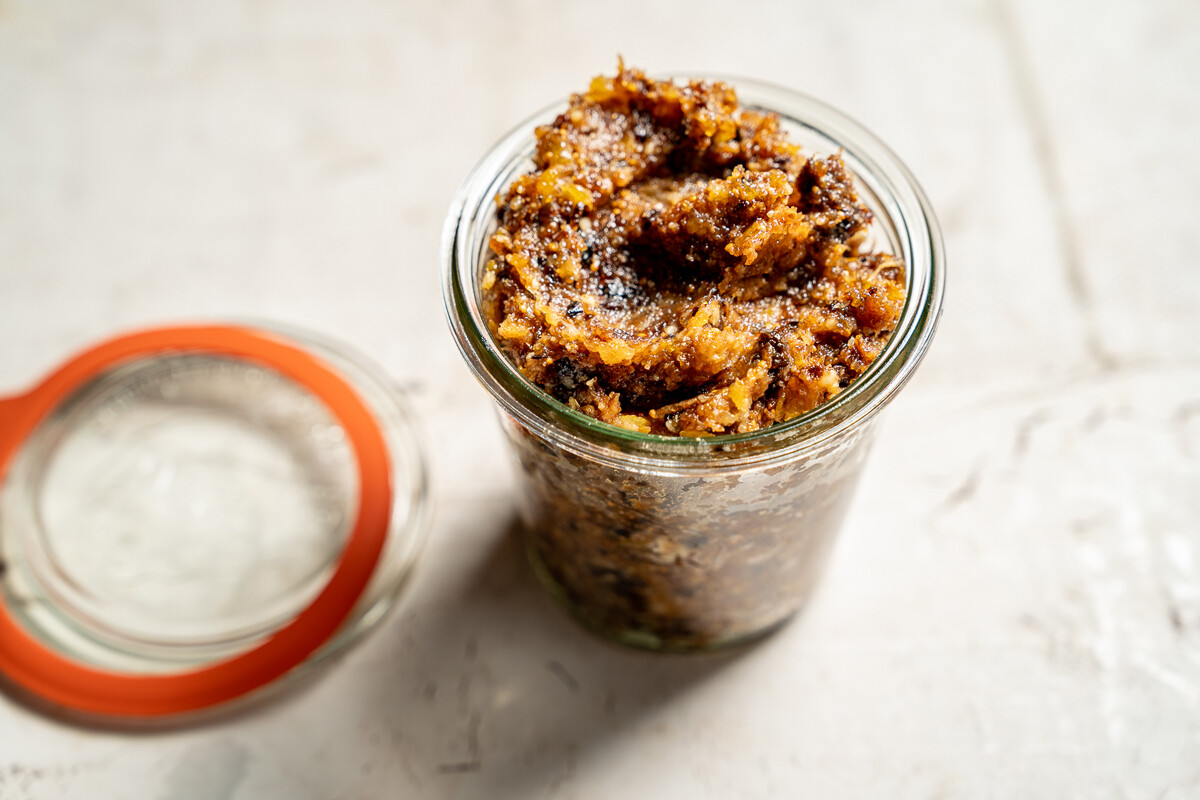 Yulia Mulino
6. Enjoy the vitamins.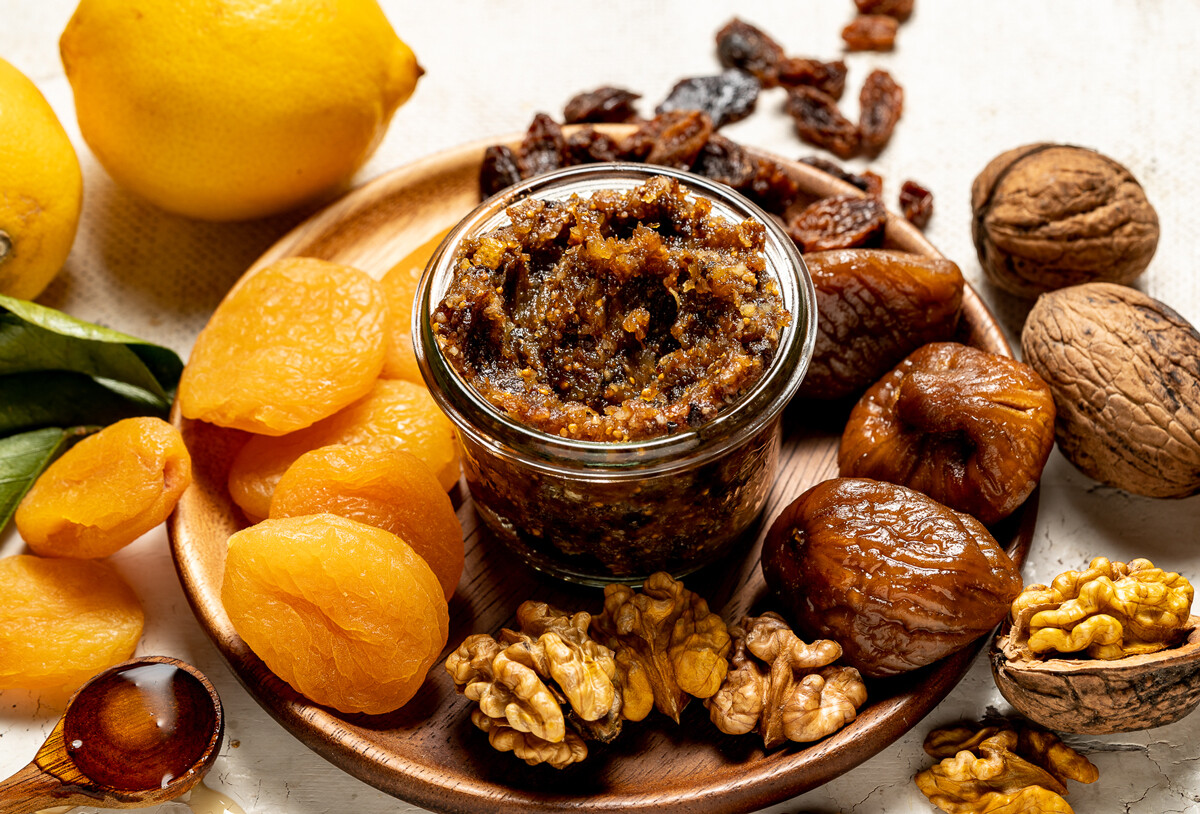 Yulia Mulino
Dear readers,
Our website and social media accounts are under threat of being restricted or banned, due to the current circumstances. So, to keep up with our latest content, simply do the following:
Subscribe to our Telegram channels: Russia Beyond and The Russian Kitchen
Subscribe to our weekly email newsletter
Enable push notifications on our website
Install a VPN service on your computer and/or phone to have access to our website, even if it is blocked in your country
If using any of Russia Beyond's content, partly or in full, always provide an active hyperlink to the original material.