How to bake the multi-layered wedding Tatar pie 'Gubadiya' (RECIPE)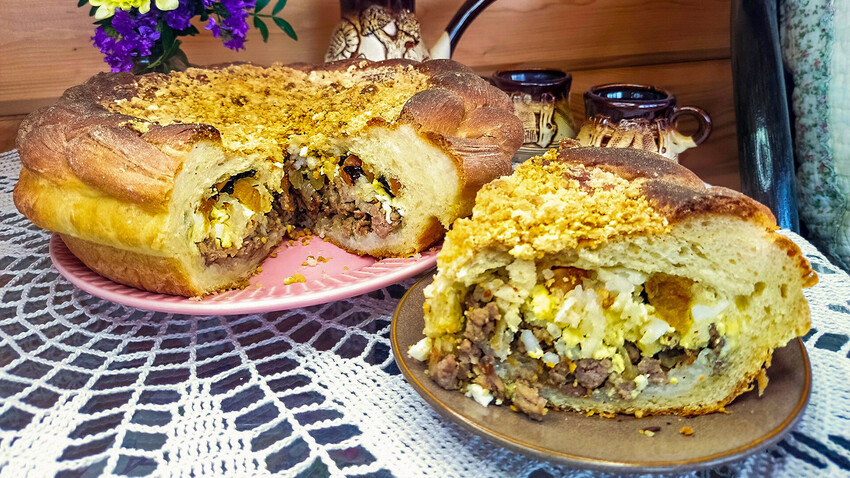 Find out why it was so important for young women to learn how to bake "Gubadia". 
Olga Brovkina
Whether you're looking to explore new culinary horizons or discover a recipe for traditional wedding pie, 'gubadiya' is the perfect choice. 
Gubadiya is a traditional dish from Tatar and Bashkir cuisine in Russia. It is a type of savory pie that is typically made with a filling of meat, usually beef or lamb, onions and rice, and then finally baked inside a pastry shell.
The exact origins of gubadiya are not clear, but it is believed to have been influenced by Tatar cuisine. Some historians suggest that the dish may have been brought to Russia by the Mongol invaders in the 13th century.
Gubadiya has a special significance in weddings. It is customary for the bride's family to prepare gubadiya. The dish is often made in large quantities and is served to all the guests attending the wedding.
Gubadiya was traditionally considered a symbol of the bride's culinary skills and was a way to demonstrate her ability to feed her future family. The pie should have equal layers of filling and be baked well, but still remain flakey. The dish was also believed to bring good luck and prosperity to the newlyweds.
There are two variations of gubadiya - the first is a sweet version that is filled with dried fruits and homemade red cottage cheese. It is usually eaten as a dessert with tea. The second version is a savory meat-filled, nutritious second dish. Interestingly, dried fruits were added to meat gubadiya as well, because they were believed to protect the newlyweds from evil.
Today, we'll cook a delicious gubadiya with meat and dried fruits.
Ingredients for one pie: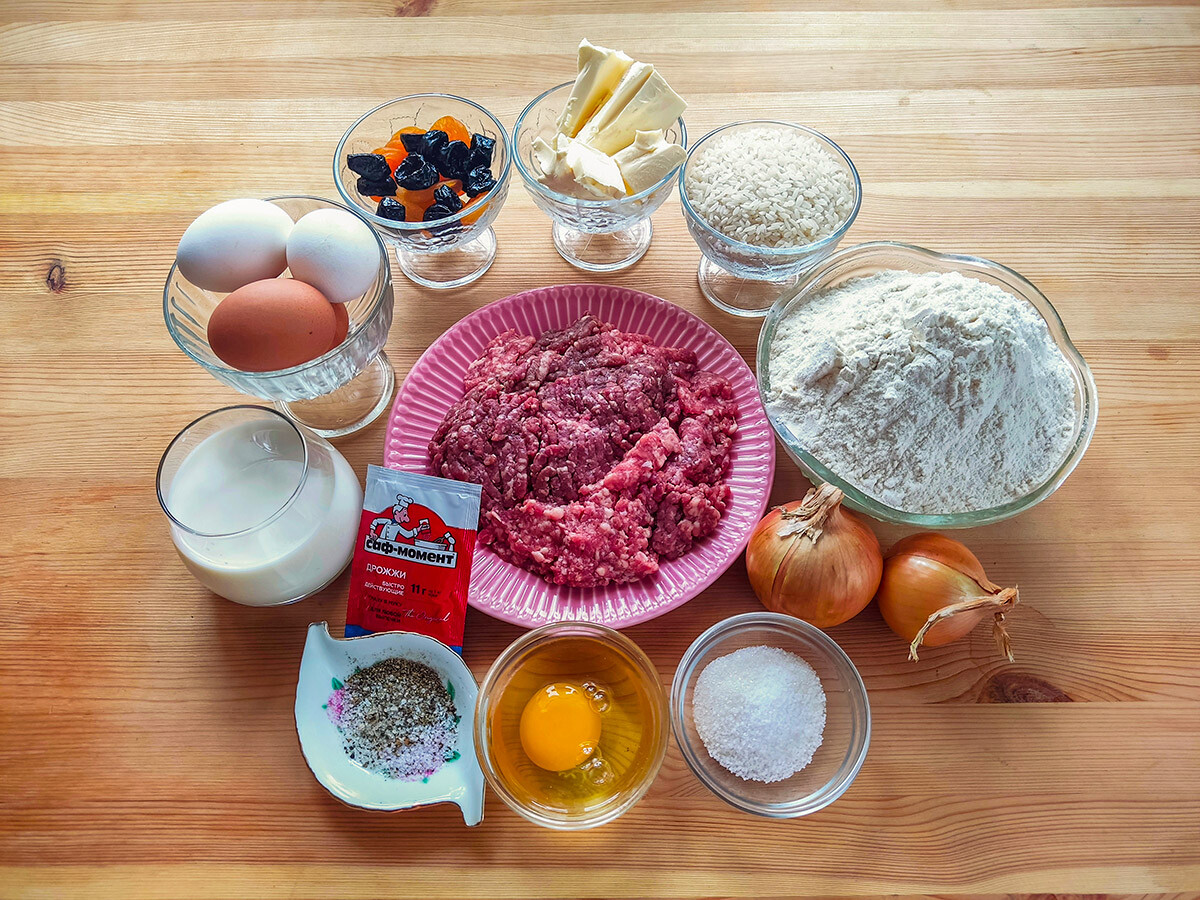 For the filling:
Lamb filet - 500 g
Rice - 1 cup (or 250 g)
Dried fruit mixture - 100 g
Melted butter - 150 g
Onions - 2 pcs
Hard-boiled eggs - 4 pcs
Vegetable oil - 2 tbsps
Salt, ground black pepper for the meat - to taste
For the dough:
Sifted flour - 500 g
Milk - 1 cup or 250 g
Dry yeast - 10 g
Melted butter - 50 g
Eggs - 2 units
Sugar - 1.5 tbsp
A pinch of salt
Preparation:
1. Pour yeast, sugar and half of the sifted flour into the warm milk. Stir, cover with a towel and leave it in a warm place for 1 hour.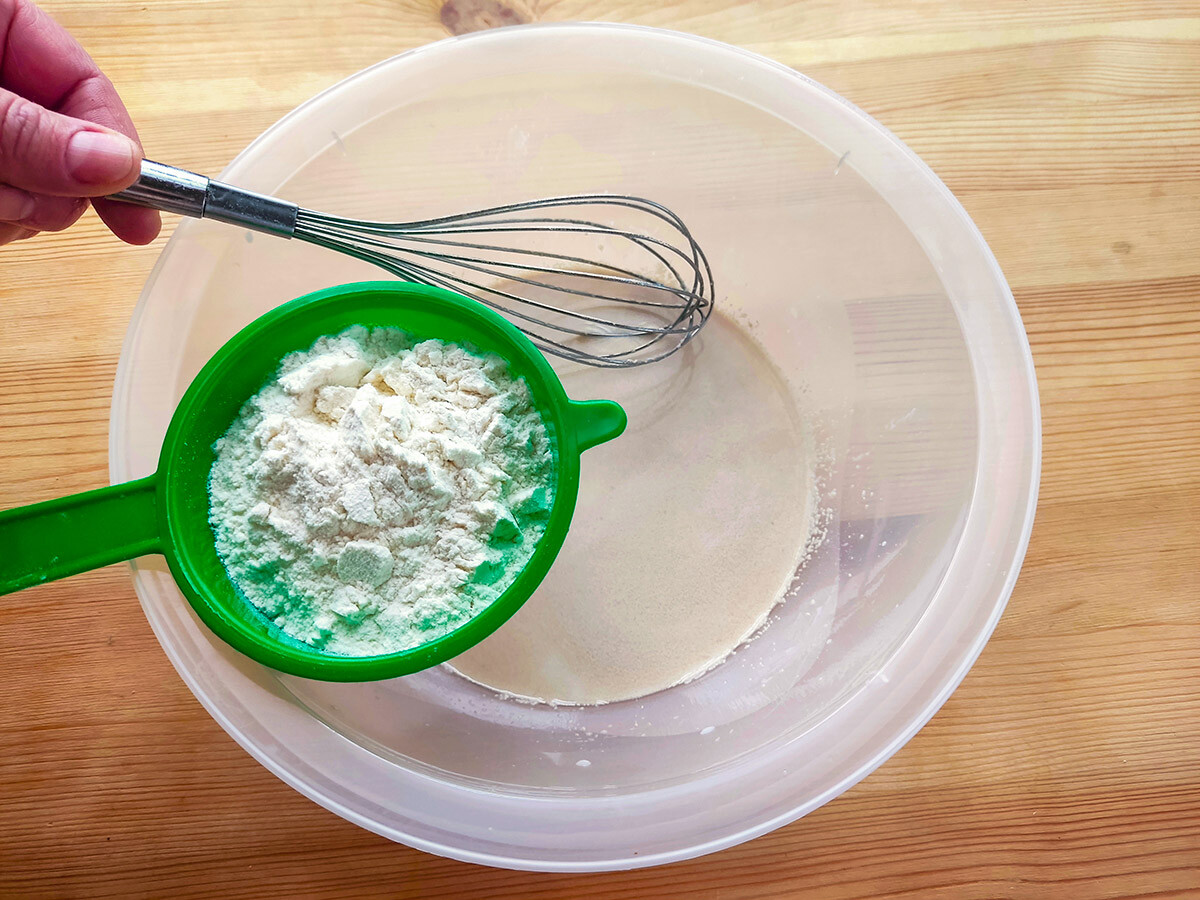 Olga Brovkina
2. Add butter, egg yolks, salt and the remaining flour to the dough.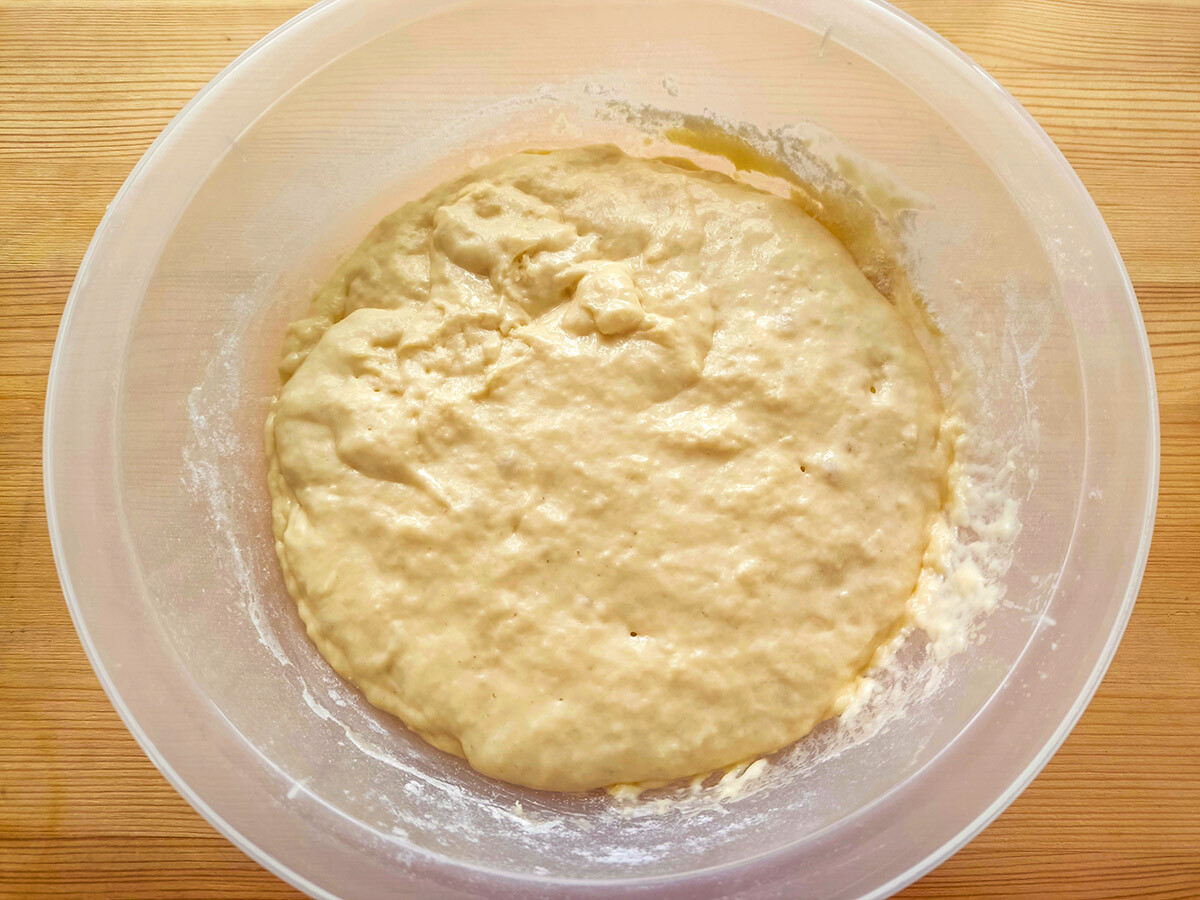 Olga Brovkina
3. Knead the dough, put it on a floured surface and knead until it stops sticking to your hands. Return to the bowl, cover and leave for 1 hour. Knead the dough 2 more times at intervals of 40-50 minutes.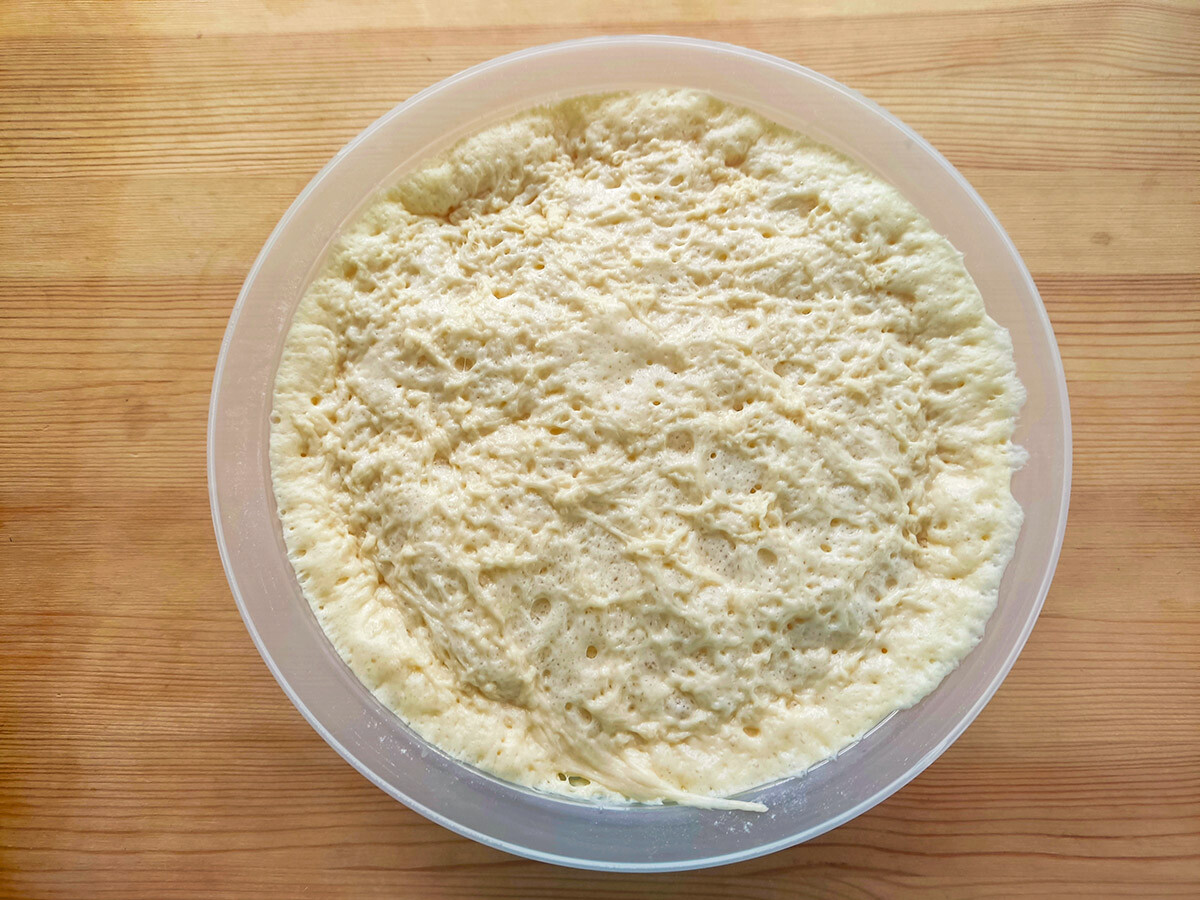 Olga Brovkina
4. Let's prepare the filling. Cut the meat into pieces and pass through a meat grinder. Peel the onion, finely chop and fry in preheated vegetable oil for 5 minutes.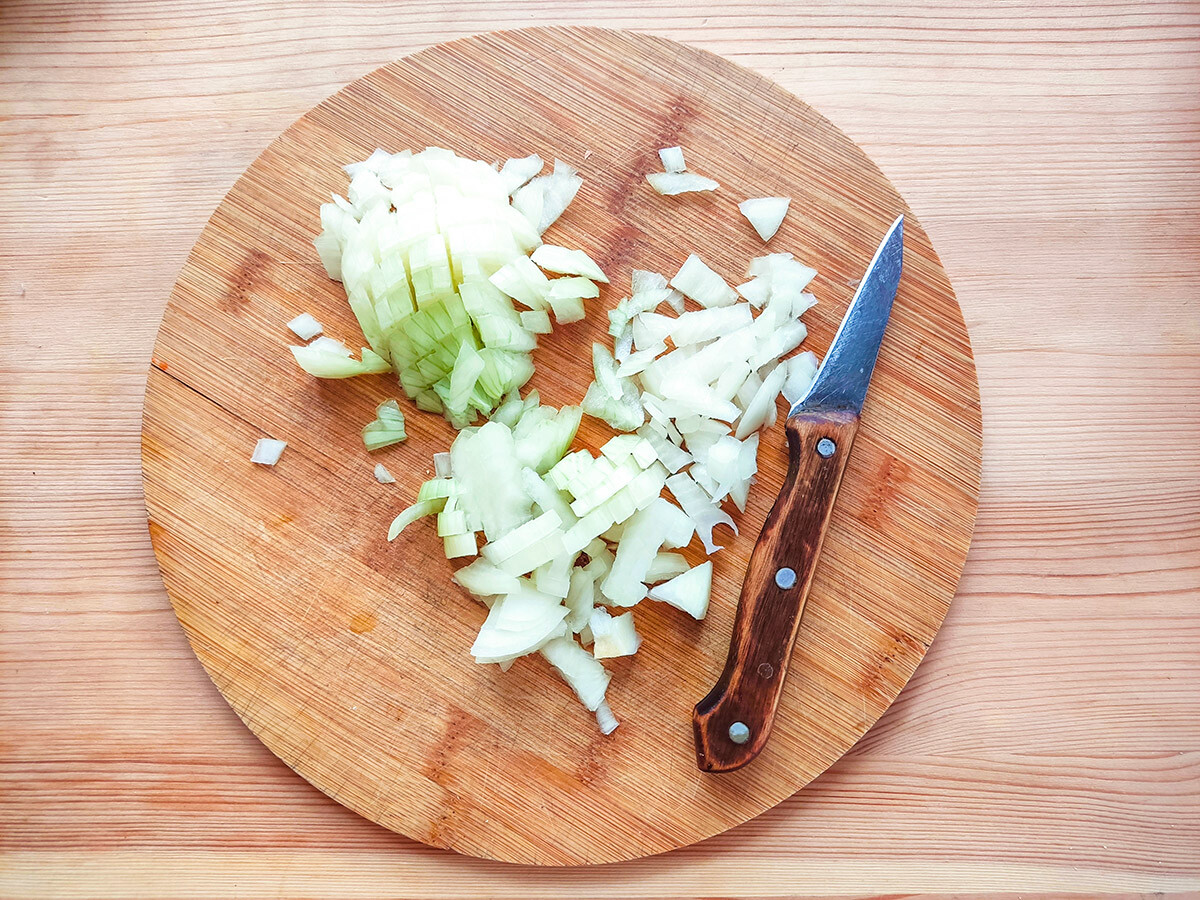 Olga Brovkina
5. After that, add the minced meat and fry, stirring, for another 8 minutes. Remove from heat and allow to cool. Add salt and pepper to taste.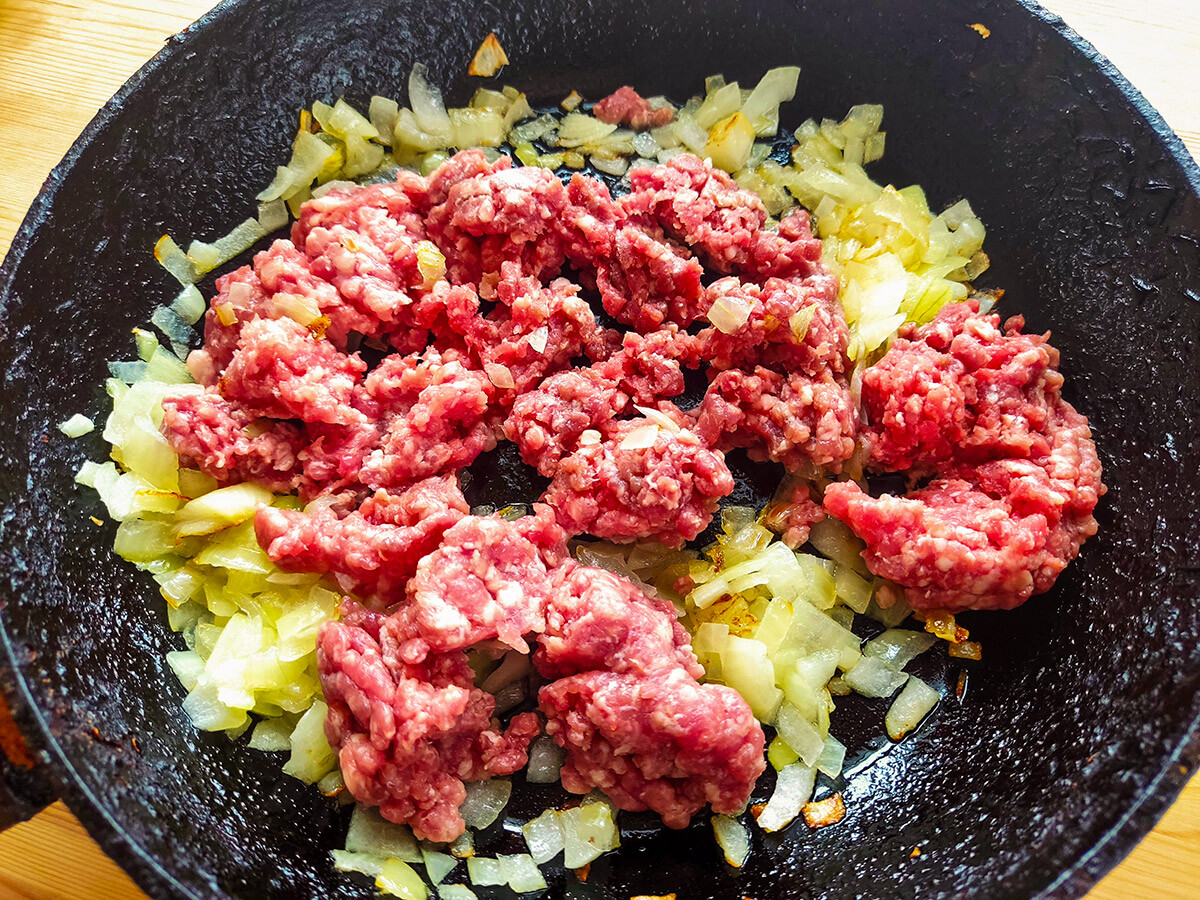 Olga Brovkina
6. Cook the rice until ready.
7. Finely chop the eggs.
8. Wash dried fruits, cut into small pieces and let them sit in boiling water for a while.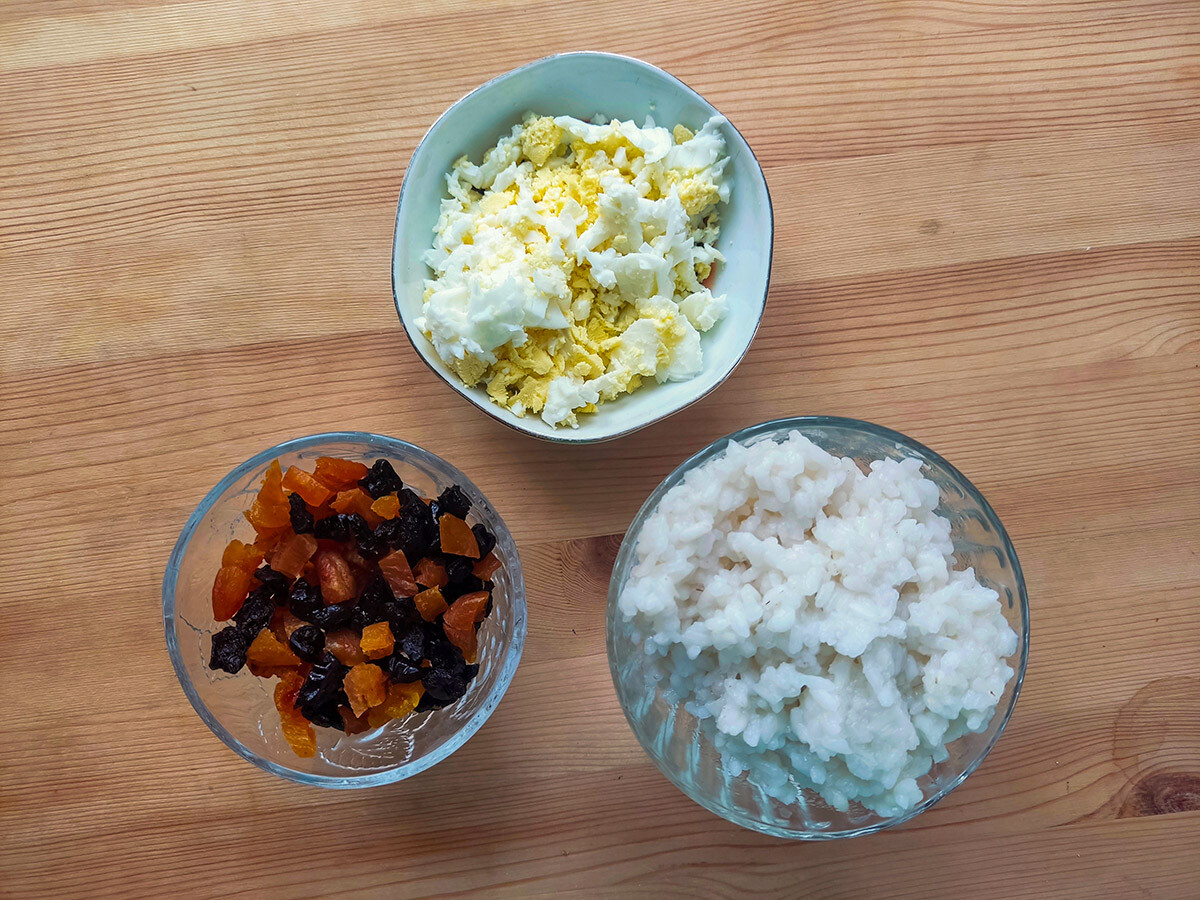 Olga Brovkina
9. Roll out two thirds of the dough into a circle with a diameter 5 cm larger than the diameter of the oven mold. Put it in a greased mold; sprinkle oil liberally on top.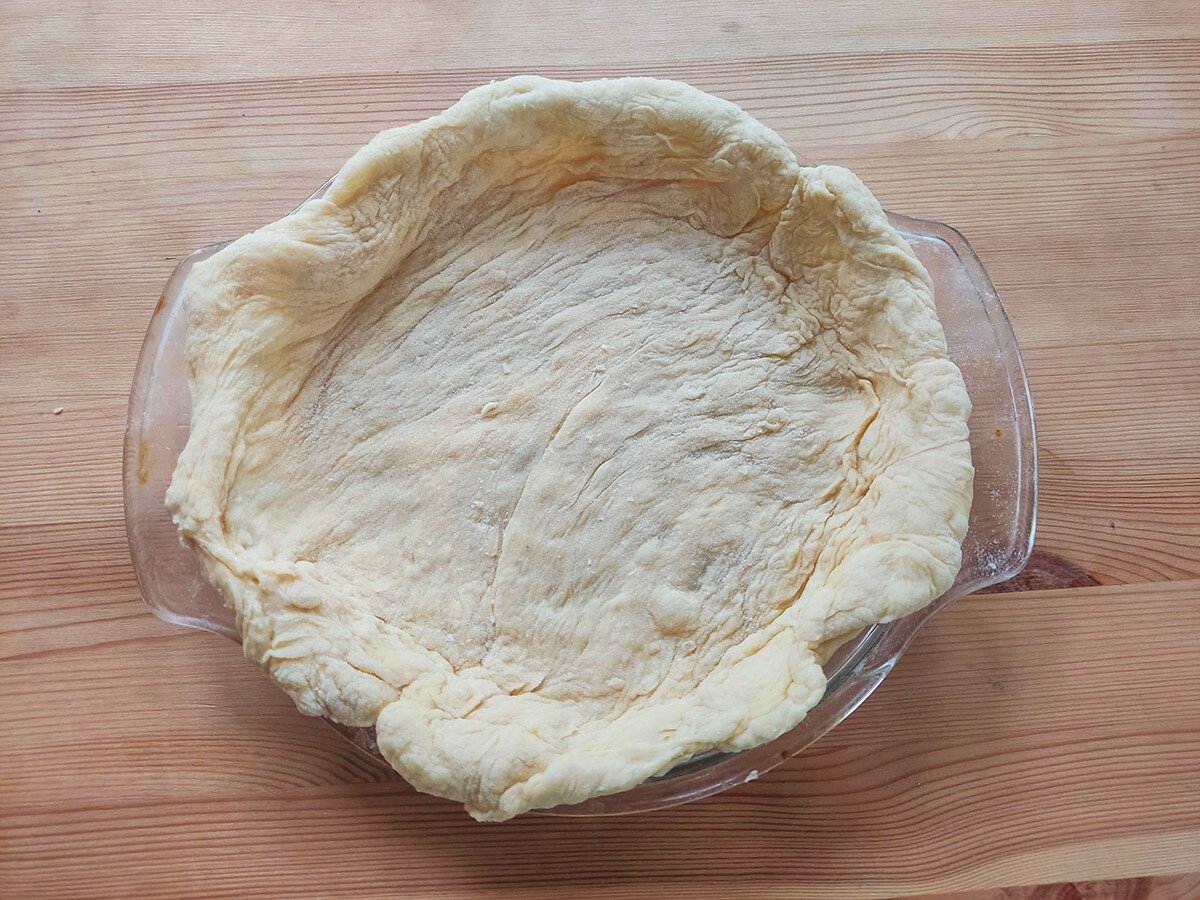 Olga Brovkina
10. Put a third of the rice on the dough.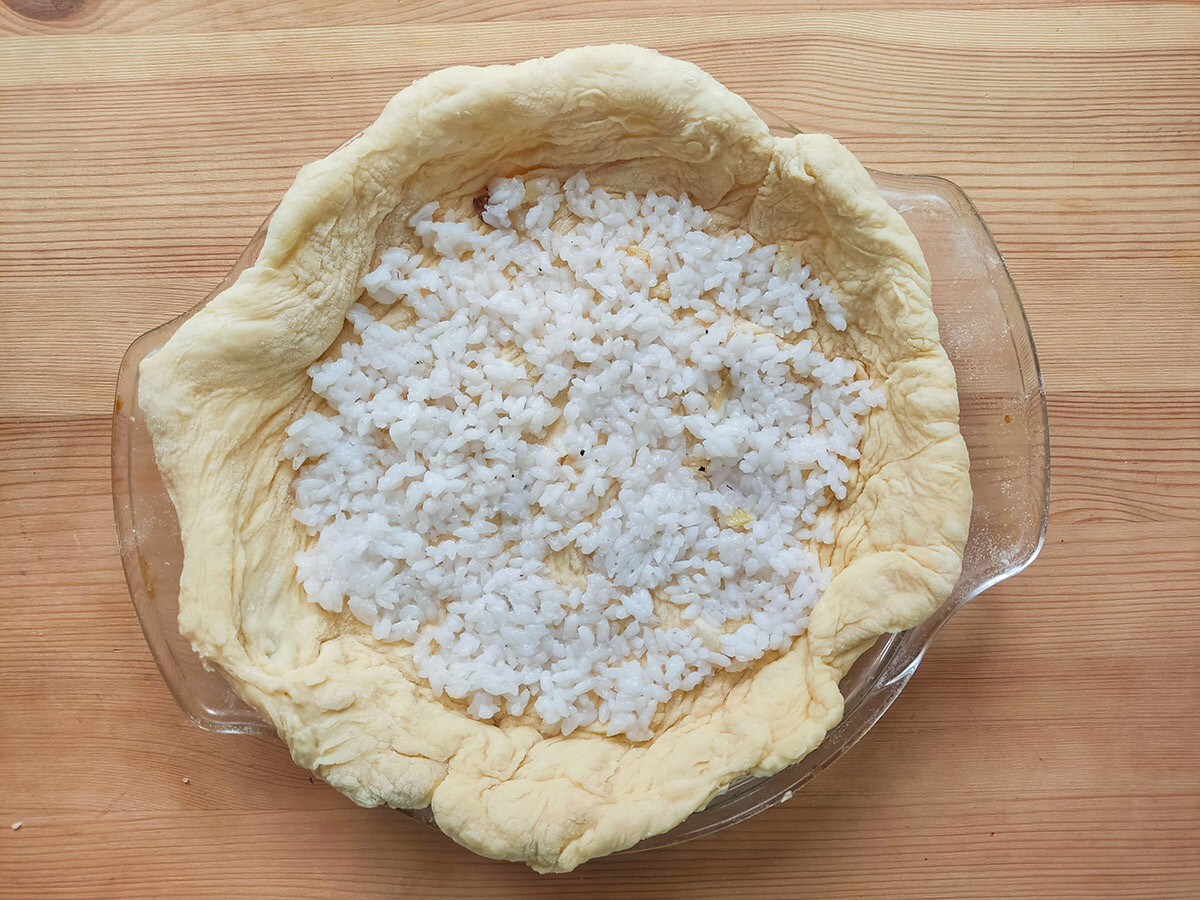 Olga Brovkina
11. Then the meat filling.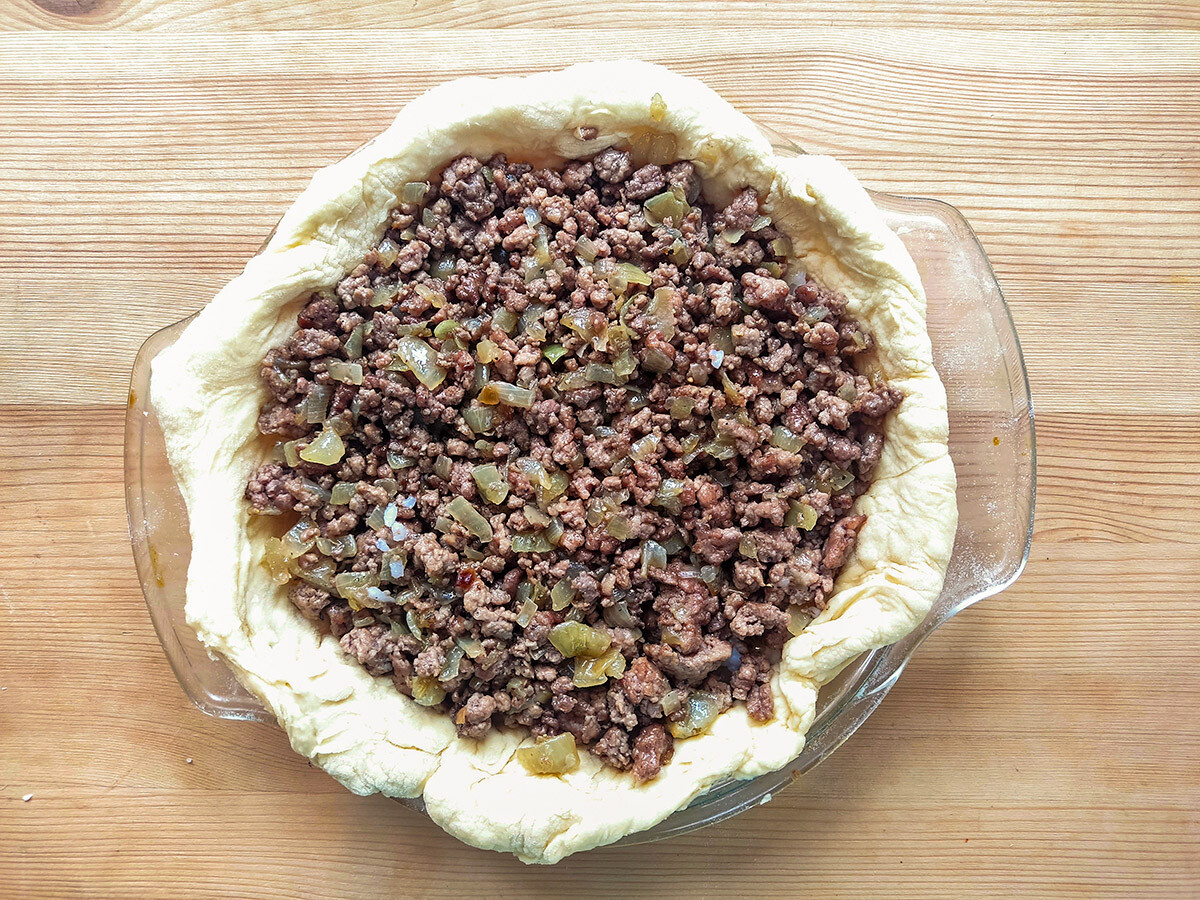 Olga Brovkina
12. Then the other layer – the second third part of rice and a layer of eggs.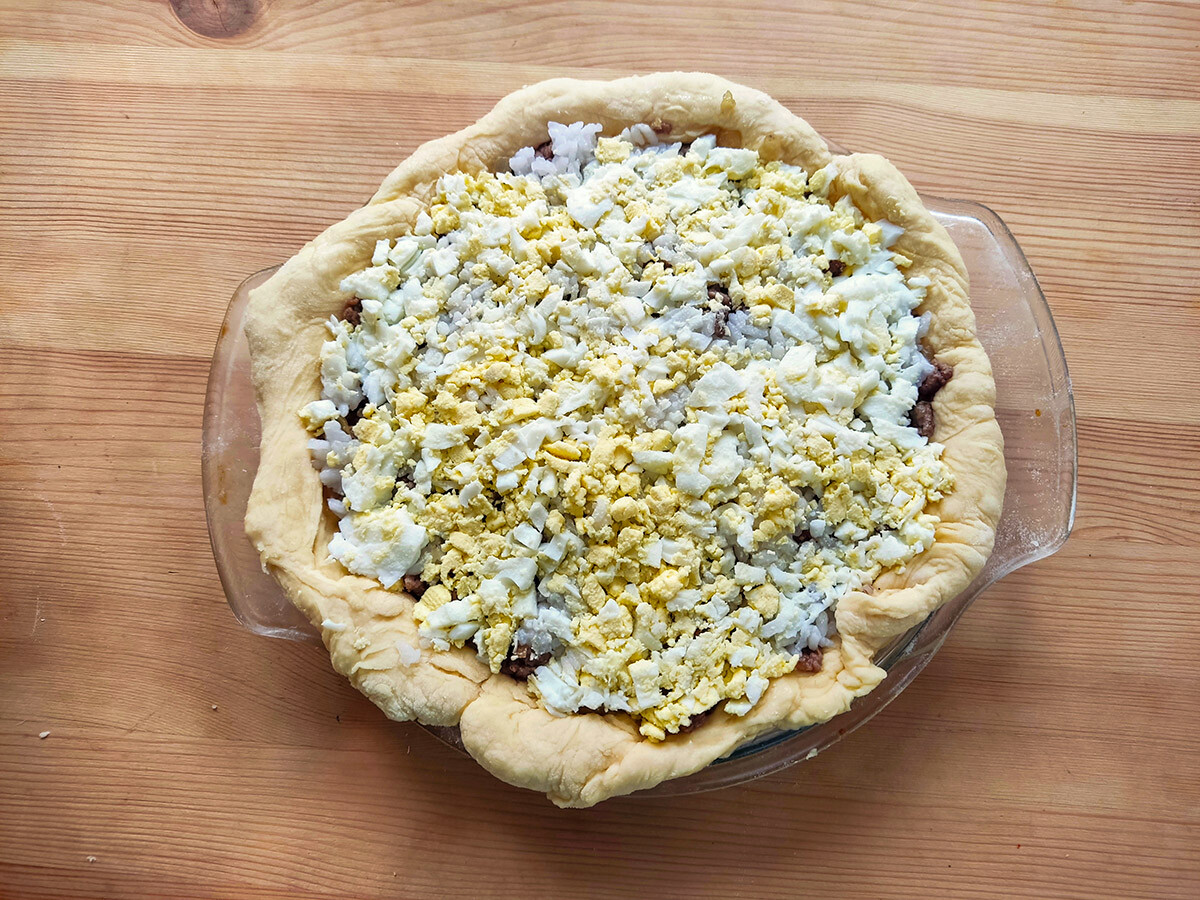 Olga Brovkina
13. Add the remaining rice and dried fruits. Pour over the melted butter.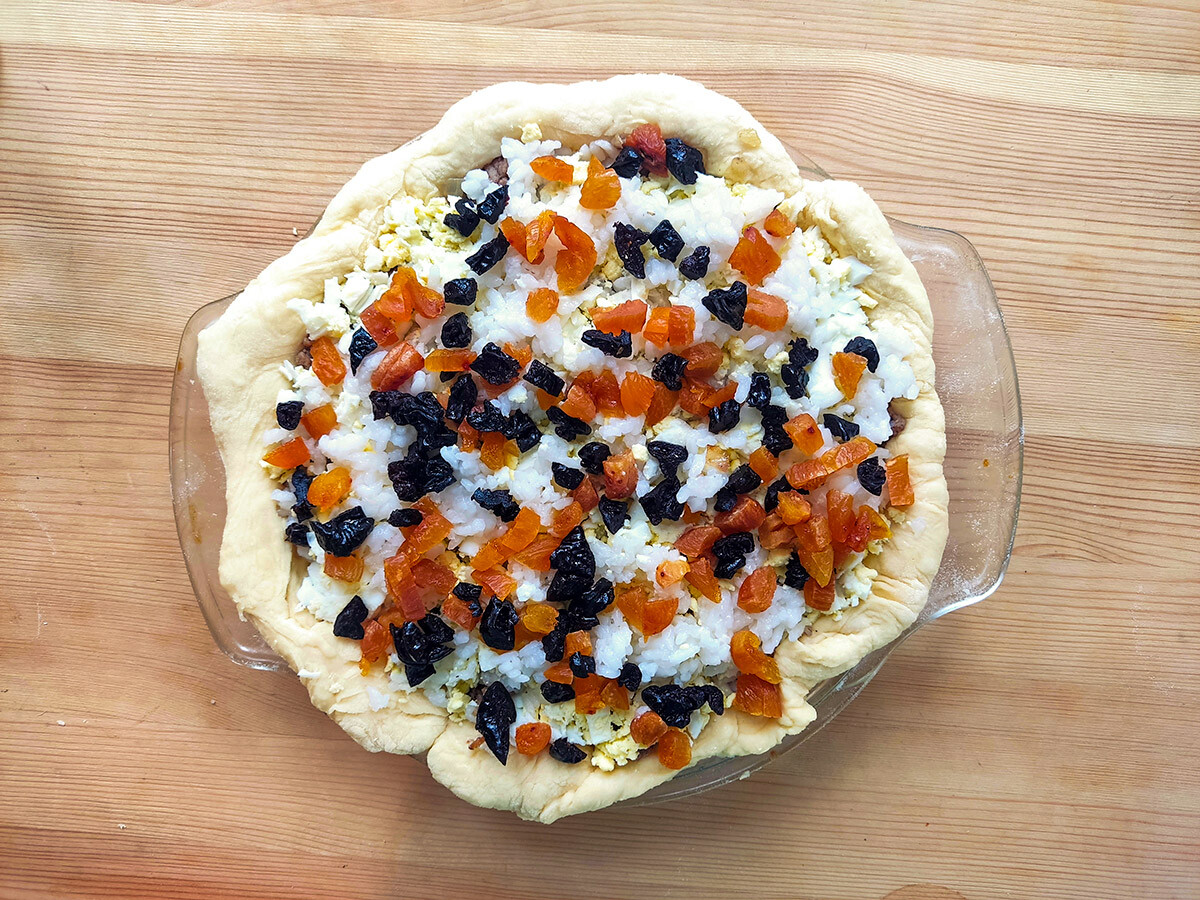 Olga Brovkina
14. Roll out the remaining dough into a circle, place it on top and pinch the edges. Bake the pie for 35-40 minutes at 190°C.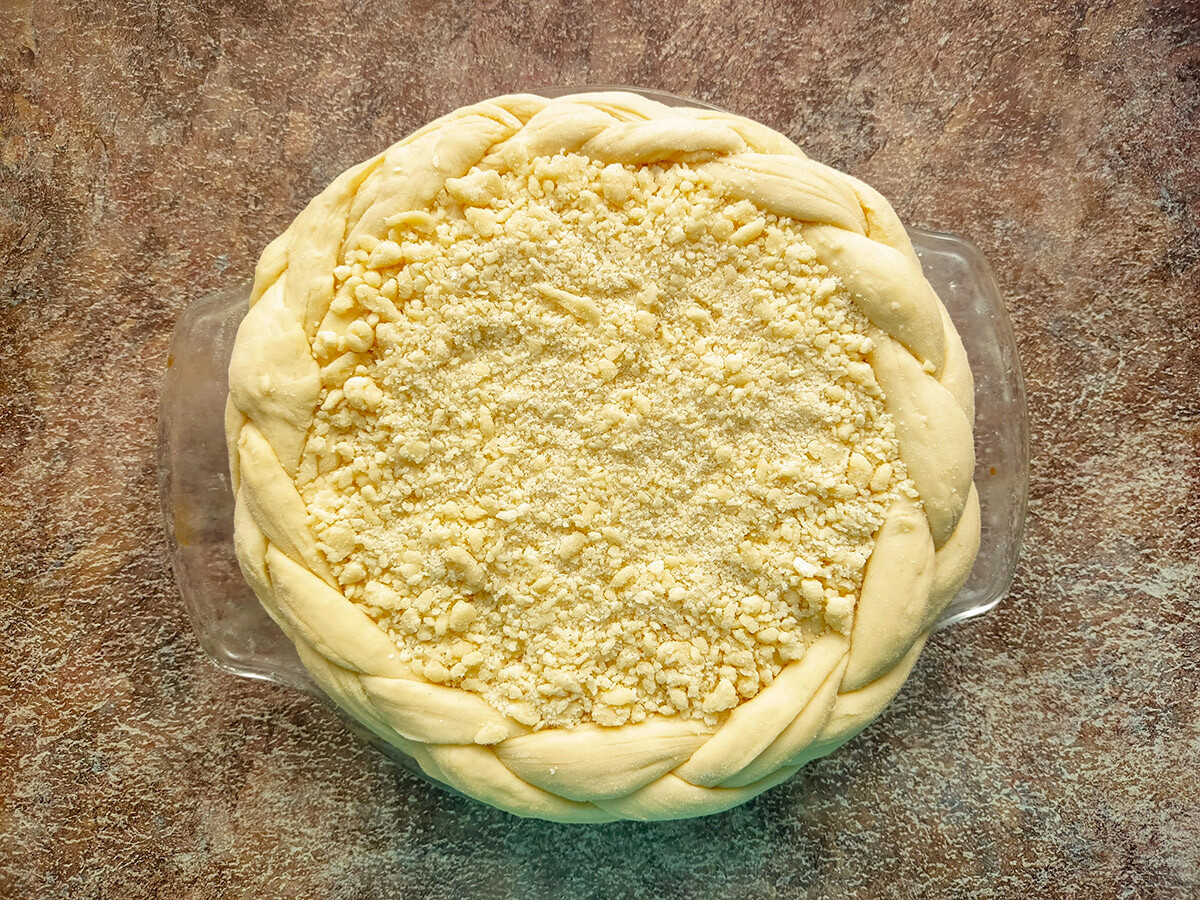 Olga Brovkina
14. For best results, it should be served hot.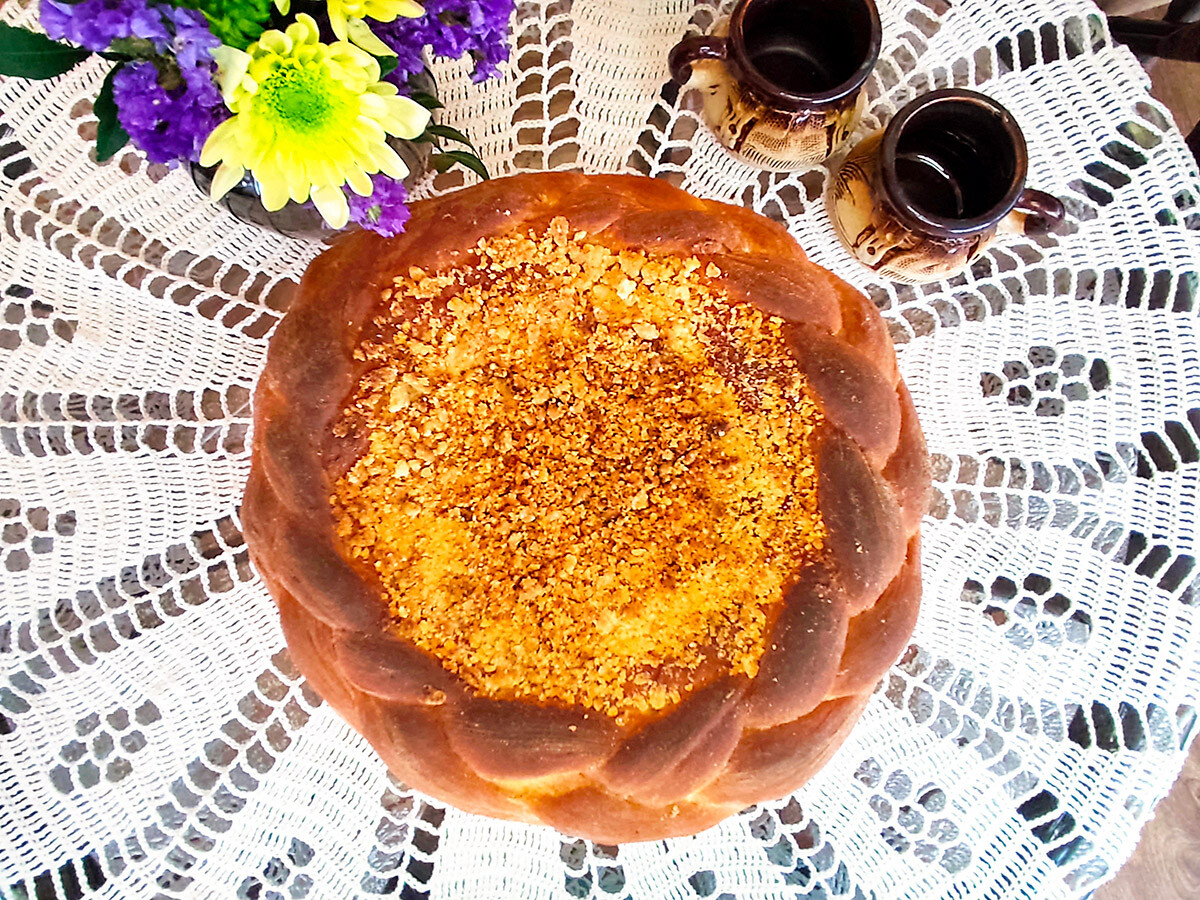 Olga Brovkina
15. Enjoy!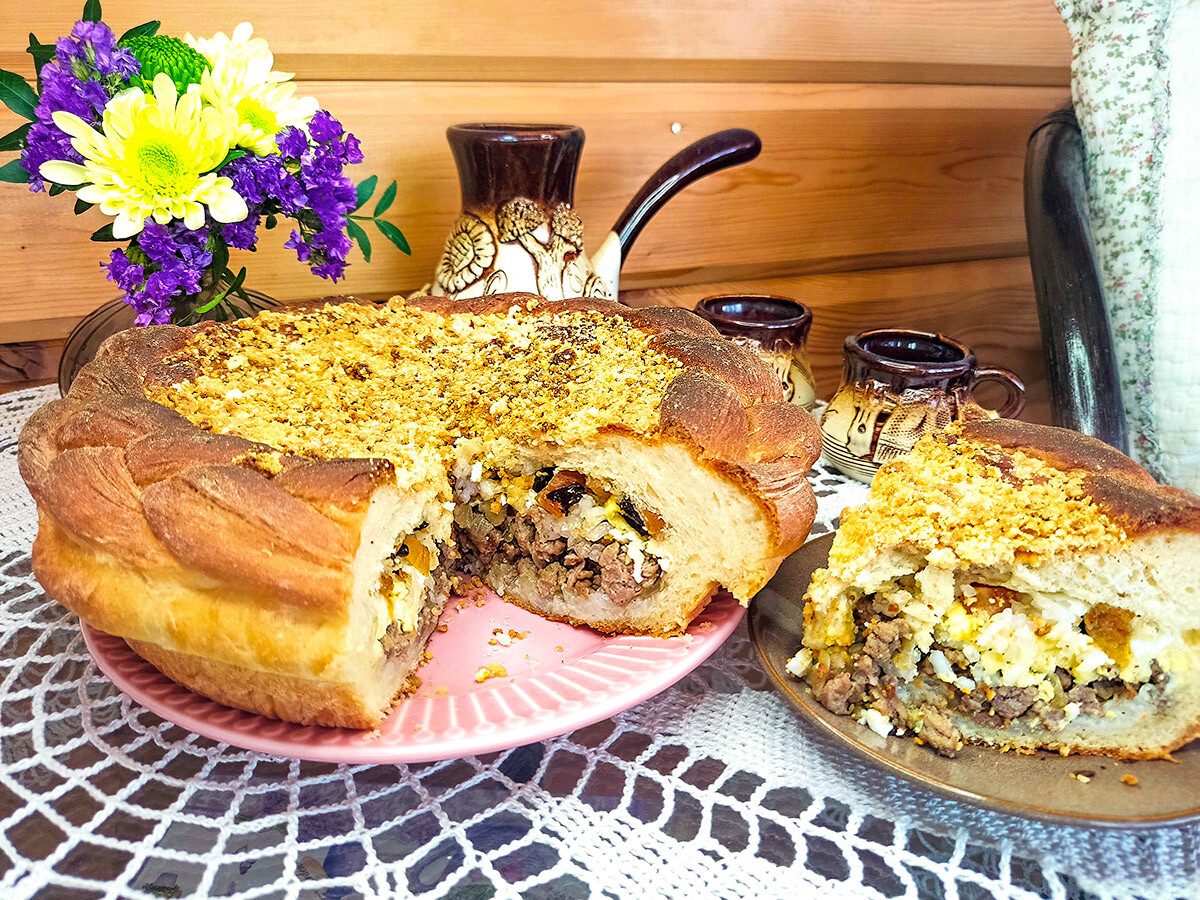 Olga Brovkina
Dear readers,
Our website and social media accounts are under threat of being restricted or banned, due to the current circumstances. So, to keep up with our latest content, simply do the following:
Subscribe to our Telegram channels: Russia Beyond and The Russian Kitchen
Subscribe to our weekly email newsletter
Enable push notifications on our website
Install a VPN service on your computer and/or phone to have access to our website, even if it is blocked in your country
If using any of Russia Beyond's content, partly or in full, always provide an active hyperlink to the original material.