In India Obama will try to undermine the success of Putin's visit – Russian expert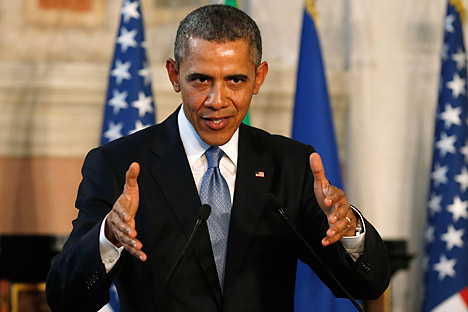 One of the trump cards that Obama will try to play in India, will be the bilateral military-technical cooperation. Source: Reuters
Barack Obama could try to convince Narendra Modi not to strengthen ties with Russia and not to fulfill the breakthrough agreements signed between Russia and India, expert Alexey Pilko says.
The President of the United States will visit India late January for talks on strengthening bilateral strategic partnership. According to the expert Alexey Pilko, Barack Obama will not miss the opportunity to persuade the Indian government not to strengthen ties with Russia.
The visit of the US leader in New Delhi, where he as the chief guest will take part in the celebration of the Republic Day and will hold talks on bilateral cooperation will follow the signing of a solid package of agreements between India and Russia. Russian President Vladimir Putin visited New Delhi in December last year.
«Obama is going to India in order to somewhat compensate for the success achieved by Vladimir Putin during his December visit to this country. Most probably Obama will try to convince the Indian Prime Minister Narendra Modi not to strengthen ties with Russia, not to fulfill those, I would say, breakthrough agreements that were signed between Russia and India, such as those on nuclear power and oil. For Americans it's disturbing. They have been harping on the fact that they managed to isolate Russia, but what kind of isolation is it when such agreements are being signed,» - the Director of the Eurasian Communication Center Alexey Pilko said on Radio Sputnik.
According to him, one of the trump cards that Obama will try to play in India, will be the bilateral military-technical cooperation.
«Most likely, there will be an attempt to torpedo the Russian-Indian projects on supplies of fifth-generation fighter jets. Americans are highly bothered by this situation. I think Obama will actively promote the American fighter F35 in India», - the expert added.
However, according to Alexey Pilko, Obama is unlikely to convince the Indian political leadership to give up cooperation with Russia or significantly affect the reached agreements.
«India will conduct a balanced policy, it's interested in collaboration with Russia as much as in collaboration with the United States», - the expert concluded.
First published in Russian by RIA Novosti.
All rights reserved by Rossiyskaya Gazeta.