How food shortages in the USSR led to a favorite dessert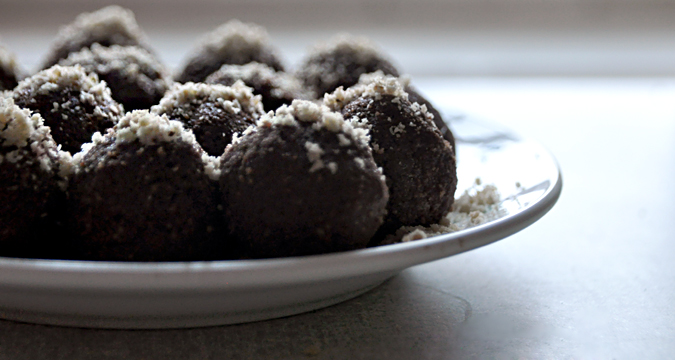 Kartoshka cakes from dry toasts, cookies or gingerbread.
Daria Sokolova
Let's cook a "Kartoshka" cake using a classic Soviet recipe.
Kartoshka cakes are one of the most famous Soviet dessert recipes. It was originally prepared at the legendary Praga restaurant on Arbat Street in Moscow, in student cafeterias and at home. So what's the secret behind its popularity? Kartoshka cakes allowed for a quick and tasty way to use leftovers from sponge cakes, crumbled cookies and dry toasts. A pastry chef would simply add condensed milk and cocoa into the mixture; at home the dessert was not only made from the remnants of cookies but also from dry gingerbread treats and even bread.
Despite the fact that Kartoshka cakes appeared at the beginning of the 20th century and were widely popular in the Soviet Union, they still have a whole army of admirers.
Everyone has their own recipe for preparing Kartoshka cakes. They can be made from cookies, dry toasts, gingerbread treats and can also come in various shapes from round to long. Additionally they can be decorated with cream, nuts or chocolate.
Nowadays you can find this dessert in practically any cafe in Russia, but the best results are often homemade.
Kartoshka cakes from dry toasts, cookies or gingerbread
Ingredients:
Dry toasts, cookies or gingerbread - 300 grams; Cocoa powder - 2 tablespoons; Butter - 100 grams; Condensed milk - 180 milliliters (almost a whole glass); Walnuts - 100 gramsnac, vodka or liquor - 3 tablespoons Dried fruit of your choice - 100 grams
Take the butter out of the fridge before you begin to give it time to soften up.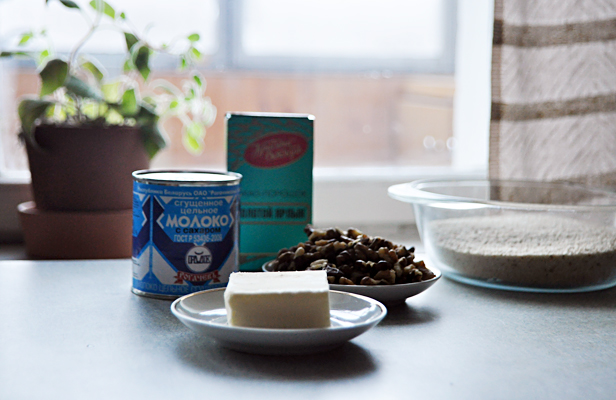 Photo by Daria Sokolova
Put the cookies or dry toasts through a meat grinder or place them in a blender.
Mix the cookies (or equivalent), cocoa and butter with your hands and slowly pour in the condensed milk. Add the alcohol, dried fruit and nuts, which should also be ground down.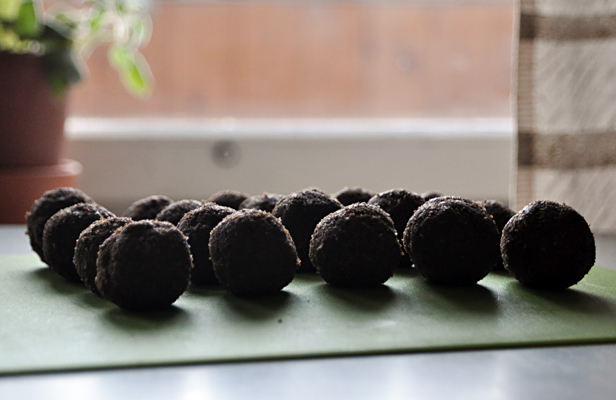 Photo by Daria Sokolova
Knead the dough until it is smooth. Make sure it is moist and not dry.
Shape your cakes and roll them in cocoa powder. Sprinkle them with the ground nuts or decorate with cream and chocolate to your taste. The cakes can be round or you can form them like a sausage stick using a large piece of dough that is then cut with a knife. Place them in the fridge overnight.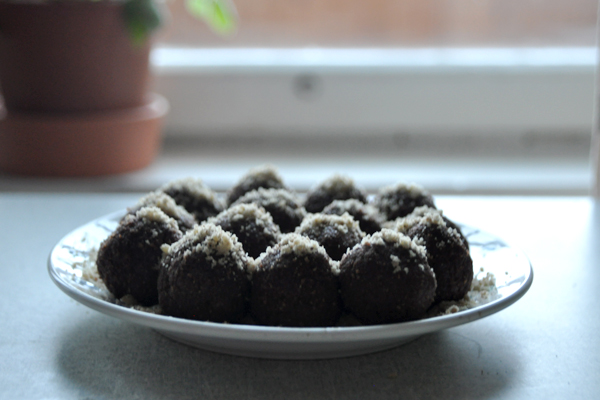 Photo by Daria Sokolova
Serve with hot tea, coffee or a cup of hot cocoa. Bon Appétit!
All rights reserved by Rossiyskaya Gazeta.