Spelt — a healthy blast from the past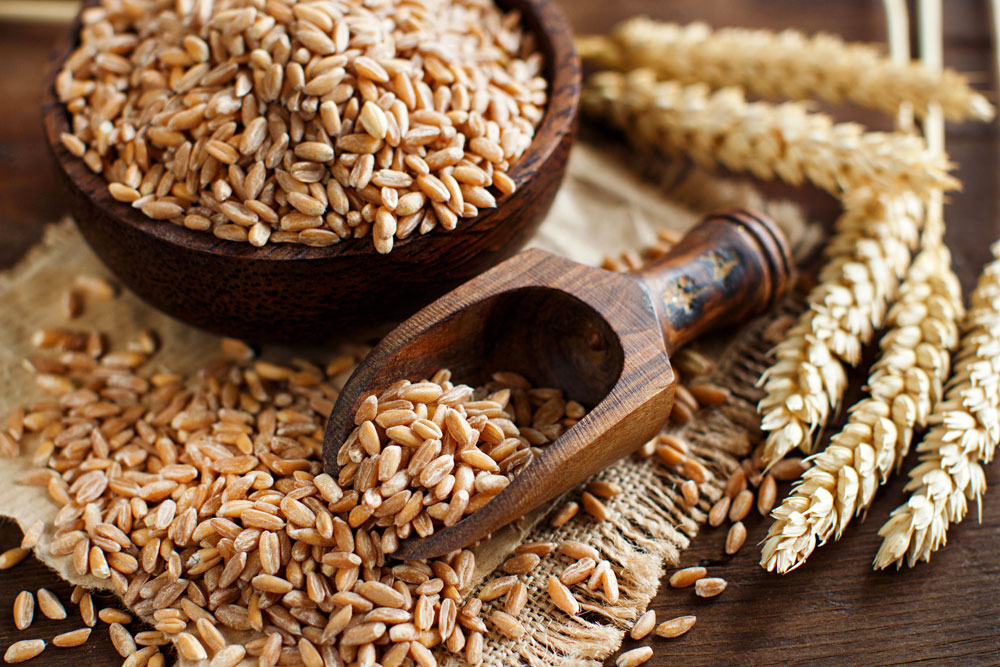 Spelt: rebirth of the healthy grain.
Shutterstock / Legion-Media
This former staple food of Russian peasants is experiencing a revival thanks to health food fans.
Although spelt was a popular grain in 18th century Russia, it disappeared so completely from the country's diet that today few know of it. Mention the word "spelt" to a modern Muscovite, and you'll most likely to get a line from "The Tale of the Priest and of His Workman Balda" (1830) by the writer Alexander Pushkin. In the story, Balda agrees to work for the stingy priest for free, as long as he agrees to the following conditions: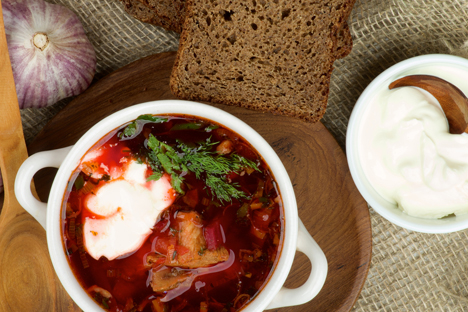 "In a year for the three clicks on your forehead,
To eat I get the cooked spelt."
Spelt is a wild ancestor of modern wheat. This unpretentious cereal is resistant to disease, pests and bad weather. Its head is fragile, and the seeds are covered with a husk. Spelt is not afraid of weeds, rather — on the contrary, it often displaces them.
The first references to spelt come from the 5th and 6th centuries BC, when it was part of the diet in ancient Egypt, Mesopotamia and Greece. It was also eaten by the early people of the Caucasus. Spelt's popularity in Russia peaked in the 18th century. It was the main source of food for Russian peasants because it was cheap and full of protein — only a few spoonfuls of porridge could fuel you for a work day.
Despite these attributes, modern wheat pushed spelt off of Russian tables in the 19th century. One of the main reasons for this was that wheat produced a higher yield, and the growing Russian population required more bread. Russians also began to give up porridge in favor of bread, further increasing the demand for wheat.
The rebirth
Today, however, spelt is experiencing an increase in popularity as Russians begin to be more health-conscious. In addition to its high levels of protein, spelt is hypoallergenic and contains 18 amino acids that cannot be obtained from food of animal origin, but are necessary for good health. The grain also has a pleasant nutty taste.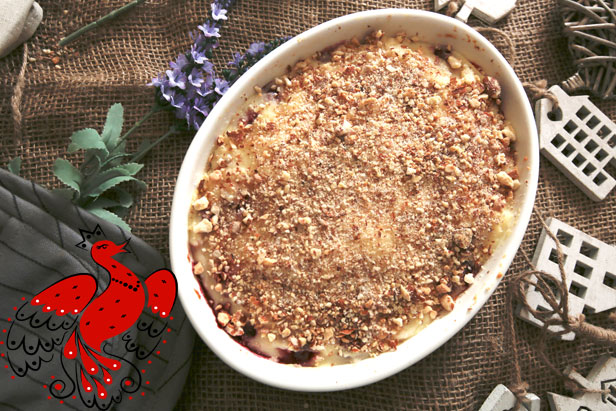 Russian Oven: Guryevskaya porridge, a luxurious meal made easy
Although spelt is still not grown in large quantities in Russia, it is produced in the Republics of Karachayevo-Cherkessia and Dagestan in the Russian North Caucasus.
Check out the benefits of spelt yourself with these two recipes:
Spelt porridge
This classic way of preparing spelt could be the most delicious breakfast you've ever had.
Ingredients:
1 cup spelt
½-1 cup water
1-1½ cup milk
½ cup yogurt/sour milk
100 g butter
Salt to taste
How to make it:
1. Soak spelt in ½ cup of water + ½ cup of milk and ½ cup of yogurt/sour milk.
2. Add butter (according to a Russian saying, you can't spoil porridge with butter).
3. Leave the mixture for 4 hours or overnight, if possible.
4. Wash the spelt in cold water.
5. Combine the grains again with milk (or milk and water), add salt, and cook on low heat until the liquid completely evaporates. The temperature should remain low so the spelt has time to cook before the liquid disappears.
When the porridge is ready, cover it, wrap it in a towel, and leave to set for 40 minutes. Add butter before serving.
Whole spelt with rabbit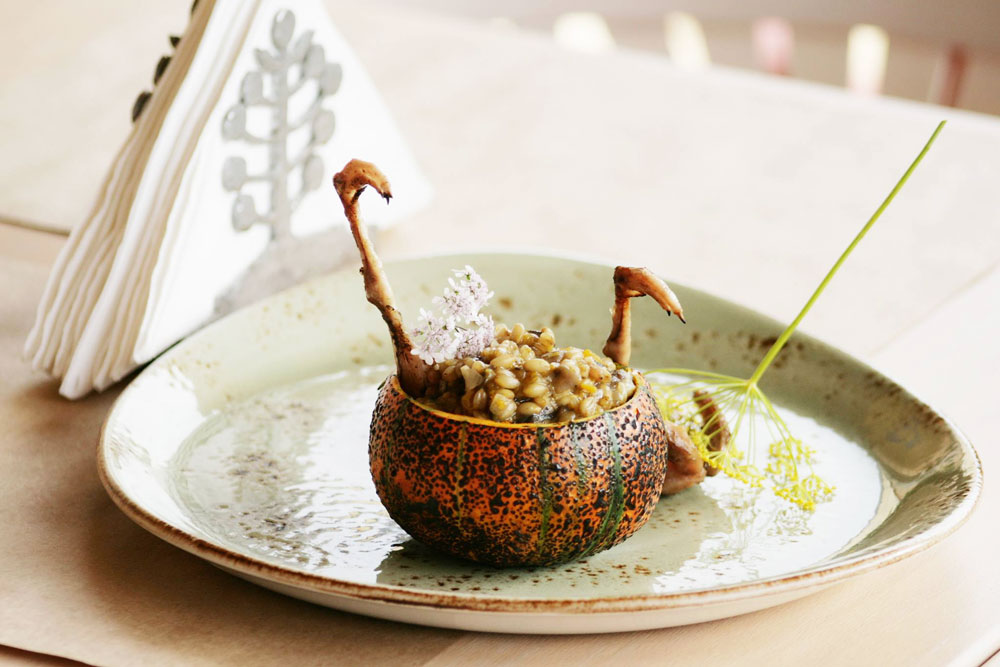 Photo courtesy of 'Mark and Lev' restaurant.
Michael Lukashonok, chef of the locavore restaurant 'Mark and Lev' serves spelt as a side dish to meat or poultry and as a main dish with mushrooms and vegetables. "I use spelt instead of rice and buckwheat, because spelt grows nearby, in the Tula region," Lukashonok said.
Ingredients:
120 g spelt
30 g carrot, chopped or sliced
30 g turnip, chopped or sliced
40 g onion, chopped
200 g rabbit meat (part of the carcass)
How to make it:
1. Soak spelt in 1 cup water and leave it overnight.
2. Remove the meat from the rabbit and make a broth from the bones.
3. Slice the meat in small pieces.
4. Boil spelt in 1-2 cups broth for 2-3 hours (the spelt should still remain a little bit soupy).
5. Fry the vegetables and add to the broth.
6. Add the rabbit meat and cook altogether until done (usually for about half an hour).
All rights reserved by Rossiyskaya Gazeta.