Nothing goes to waste in Chukotka cooking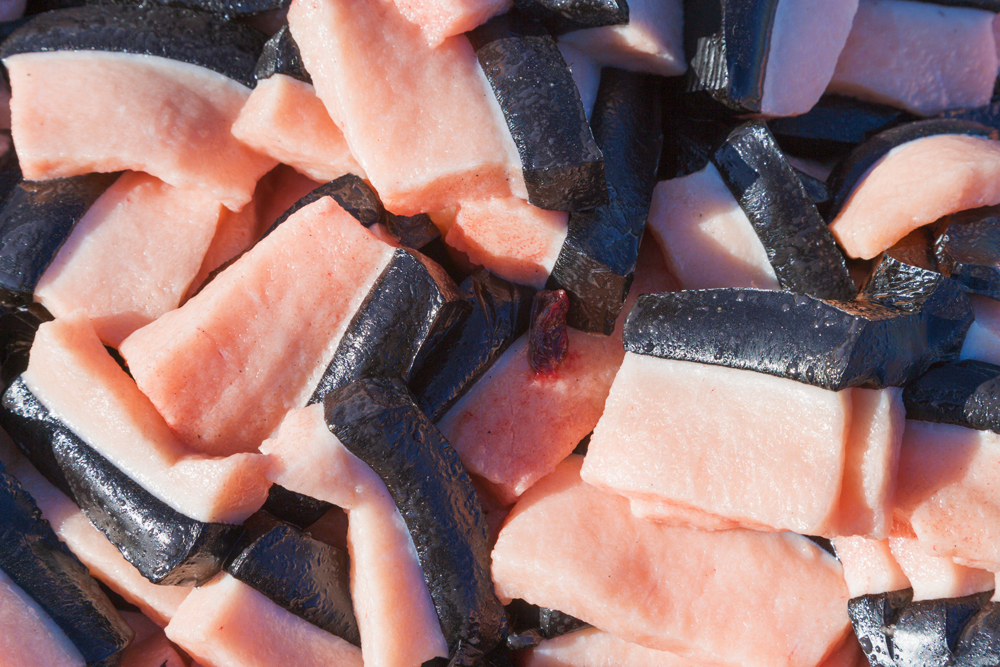 Whale meat is a common treat for Chukotka inhabitants.
Vostock-Photo
The native people of Russia's Far East have developed recipes to help them survive the harsh climate in which they live.
The hardy Chukchi people of the Russian Far East share a common ancestor with the indigenous people of the U.S. state of Alaska and a similarly difficult way of life.
Winter lasts for 10 months on the Chukotka peninsula, the homeland of the Chukchi people, 3,852 miles to the east of Moscow. The soil is mostly permafrost, which prohibits any farming. Even today, Chukchi survive by hunting. The importance of the hunt is reflected in their traditional dances.
The diet of the Chukchi people is made up of berries, bear, whale and seal meat, and when an animal is caught, every part is used. Dietary choices such as veganism wouldn't work among the Chukchi. They even drink blood mixed with milk, as it contains a lot of vitamins.
After the animal is killed, some of the meat is eaten right away, while other parts are left to be stewed, pickled, jerked and smoked. A common way of preparing meat is to bury it under 5 yards of soil and leave it to spoil. One dish, kopalkhen, is made of walrus, seal or deer meat that has been fermented under pressure. The meat is left for several months under, for instance, a layer of turf, before it is eaten.
Deer meat is very popular, while bear meat is consumed with extreme caution. "Bears are scavengers, eating bear meat can be dangerous because of possible parasites. Usually bear meat is checked by veterinary inspection, if we are speaking of restaurants where it is served," said Olga Ladzina, chef of the "Chemodan" Siberian cuisine restaurant in Moscow (Gogolevskiy blvd. 25 bld. 1). "It tastes like coarse beef with an off-flavor of wild animal, it can't be confused with anything else. Foreigners are not ready for that kind of food, I suppose, but they are ready to try."
Bear meat must also be well-cooked, unlike deer meat, which can be eaten rare.
For seafood, the Chukchi have permission from the International Whaling Commission to kill up to 140 gray whales per year. Whales are usually spotted from shore with binoculars, then chased by boat. Chukchi eat whale meat, lard and skin.
One traditional dish that may be more appealing to foreigners is stroganina — fresh or frozen deer meat or fish cut into small pieces and served with berries (heathberry, cloudberry, crowberry, lingberry, dwarf pine berries, wild rosemary berries), moss and herbs.
Suguday
Chef Olga Ladzina offers her recipe for one easy-to-cook Chukchi dish, suguday, a kind of Siberian ceviche.
Ingredients:
1 kg salmon, trout or sockeye fillet, frozen
1 Tbsp vegetable oil
Salt, pepper, bayleaf to taste
How to make it
1. Chop the frozen fish meat into large pieces.
2. Pour vegetable oil over the top, add salt, pepper and bayleaf.
3. Let sit for 5 minutes. The dish should be slightly melted outside, but still icy inside.
All rights reserved by Rossiyskaya Gazeta.