Chicken for the last emperor: Nicholas II's simple sustenance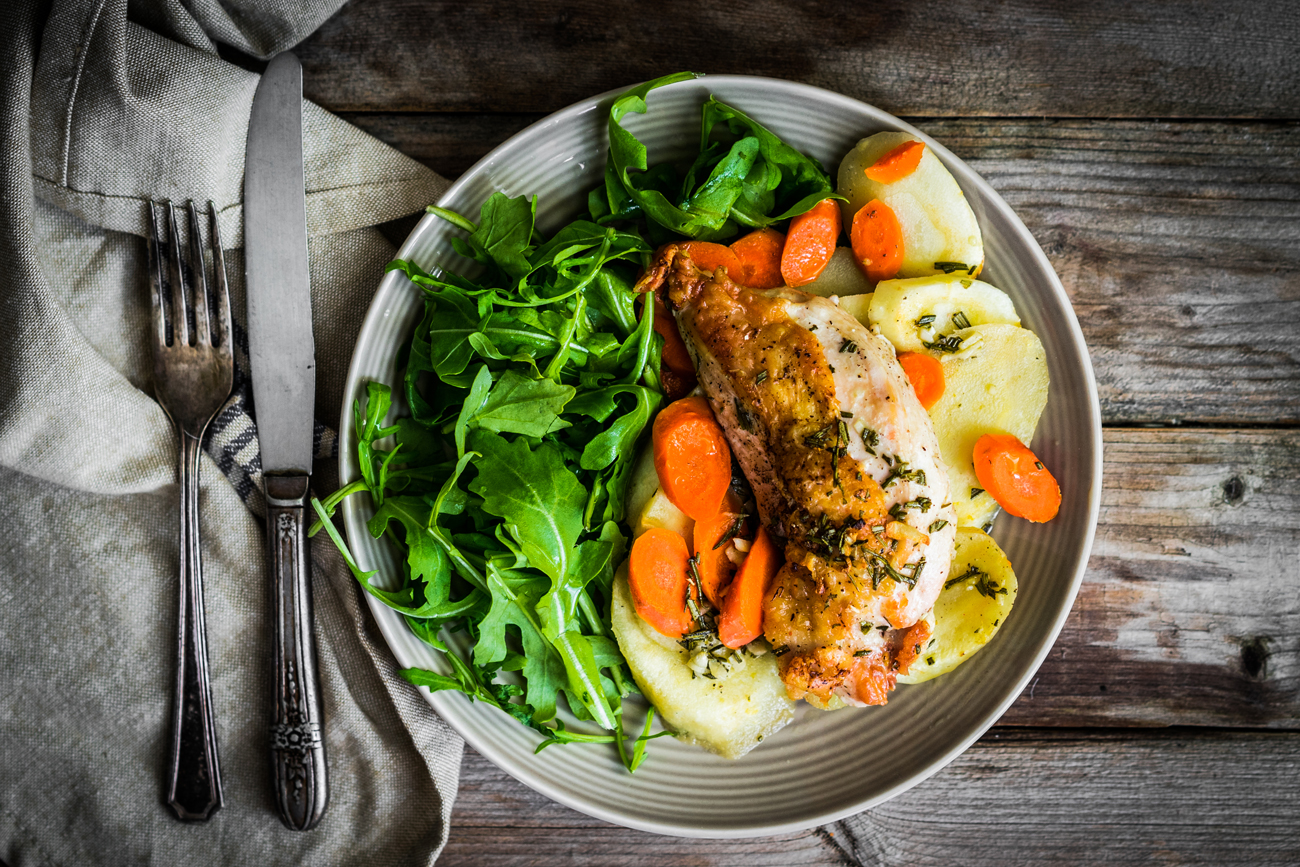 Russia's final monarch was no fan of sophisticated cuisine: this chicken very simple to prepare, yet nutritious and tasty.
Vostock-Photo
Although the last Romanov emperor had access to every possible luxury, he wasn't known for his decadence at the table. He did, however, have a great love of simply prepared meat dishes, particularly chicken.
Emperor Nicholas II, the last Russian monarch, who ruled from 1894 until 1917, had fairly simple tastes. He preferred simple and healthy food to complex dishes — especially in the dessert course. Candy, pies and cakes would rarely be found on the imperial table; Nicholas preferred English-style cookies or even dry wheat toast.
Shchi and porridge are our food
Nicholas II was also a devoted sportsman and watched his health carefully. He preferred light dishes that were easily digestible. The emperor was known to quote legendary Russian General Alexander Suvorov, who said: "Schshi da kasha — pischsha nasha" (Shchi and porridge are our food), and both soups and porridges frequently appeared on his menu.
One other aspect of Nicholas's table that was especially unusual for Russia is that it contained practically no bread. This course was Instead filled by stuffed pies. The imperial menu was also organized in a particular way: if the first dish was based on poultry, the pies were stuffed with poultry as well; ukha, the traditional Russian fish soup, was accompanied by rasstegais, an open-faced pie usually filled with fish.
Nicholas II also preferred his food on the bland side. His cooks used only salt, pepper and occasionally bay leaf. He relied on fresh natural ingredients and the outstanding skills of the imperial chefs to create flavorful dishes. Exceptions to this rule were made only on extraordinary occasions. For example, during the visit of Rama V, the king of Siam (later Thailand), to St. Petersburg in 1897, some spices favored by the Siamese guests were used.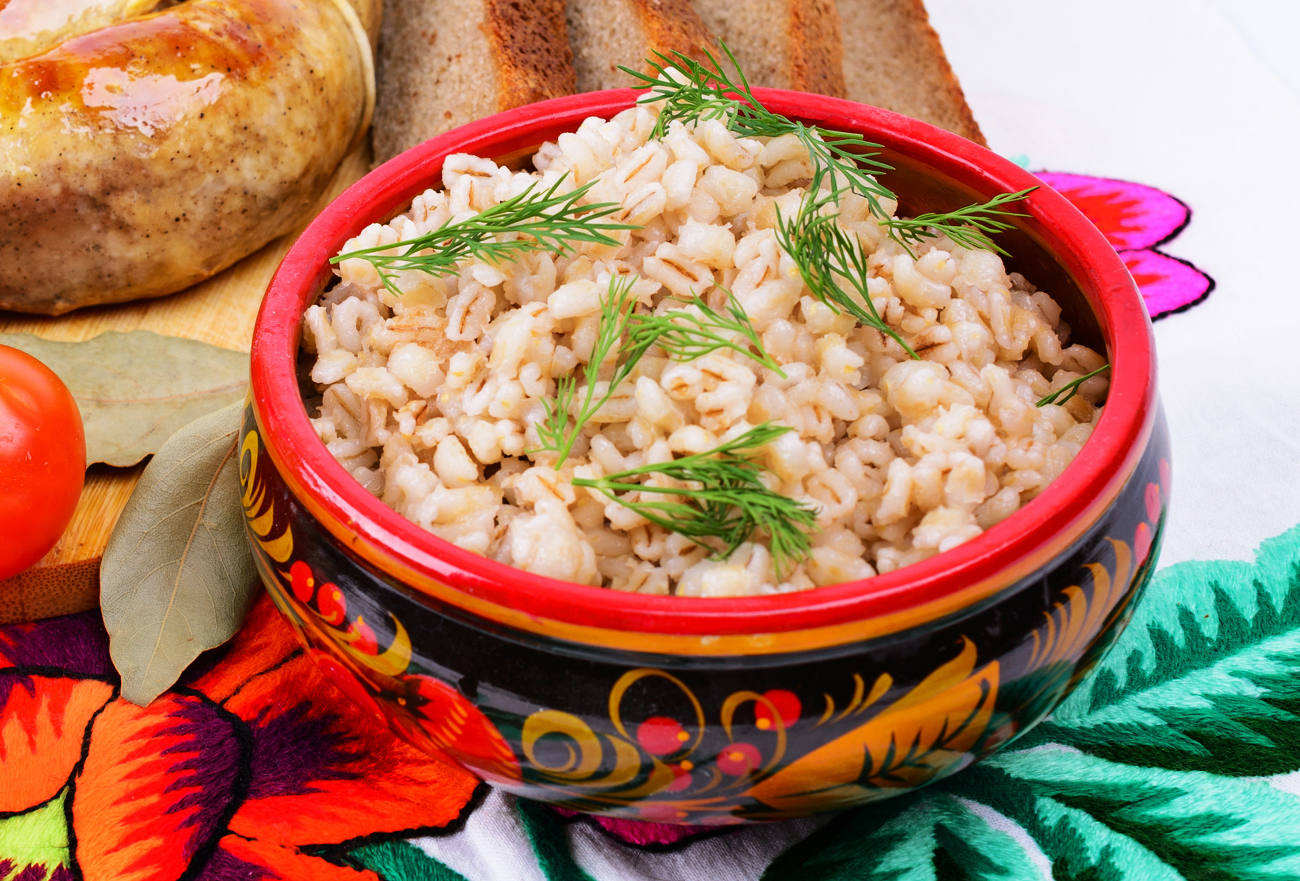 After his abdication, Nicholas could no longer rely on high quality ingredients or skilled chefs. He subsisted primarily on pearl barley porridge, mashed potatoes, rice cutlets and pasta with mushrooms.
"Nikolashka" chaser
Any discussion of Nicholas II's table must also include the story of the "nikolashka" chaser, named for the monarch. The chaser was extremely popular among the officers of Nicholas's guard, and the recipe is traditionally attributed to the emperor himself: a thinly sliced lemon is powdered with ground coffee mixed with sugar. It was the perfect finish to a shot of cognac.
Roast chicken
This dish, like those Nicholas II preferred, is very simple to prepare, yet nutritious and tasty. It is a wonderful choice for family dinner. The recipe can be used for any part of the chicken, including wings and drumsticks as well as breasts and thighs. This recipe is for cooking the chicken on the stove, but it can also be prepared by putting the dish in the oven at a temperature of 175° celsius (350° farenheit) for 20-25 minutes.
How to make it:
Ingredients:
500 g chicken meat
6 potatoes
1 carrot
1 onion
2 tbsp flour
2-3 tbsp vegetable oil
2-3 cups of water
Garlic, salt, pepper — to taste
Spices to taste
1. Peel onion and carrot, chop both. Peel potatoes, cut into large pieces. Bring the water to a boil. Rinse chicken meat, and cut into pieces if you prefer.
2. Pour the oil into a large skillet with a thick bottom and sides. Heat the oil, then add the chicken meat, onion and carrot. Sprinkle with salt, pepper and spices. Cook 5 minutes, until the meat is brown.
3. Add the flour, stir thoroughly, cook for 5 more minutes.
4. Add potatoes, stir into the meat. Pour boiling water over the combination. Cover the dish and simmer until the potatoes are ready.
All rights reserved by Rossiyskaya Gazeta.