Savoring solyanka and celebrating March 8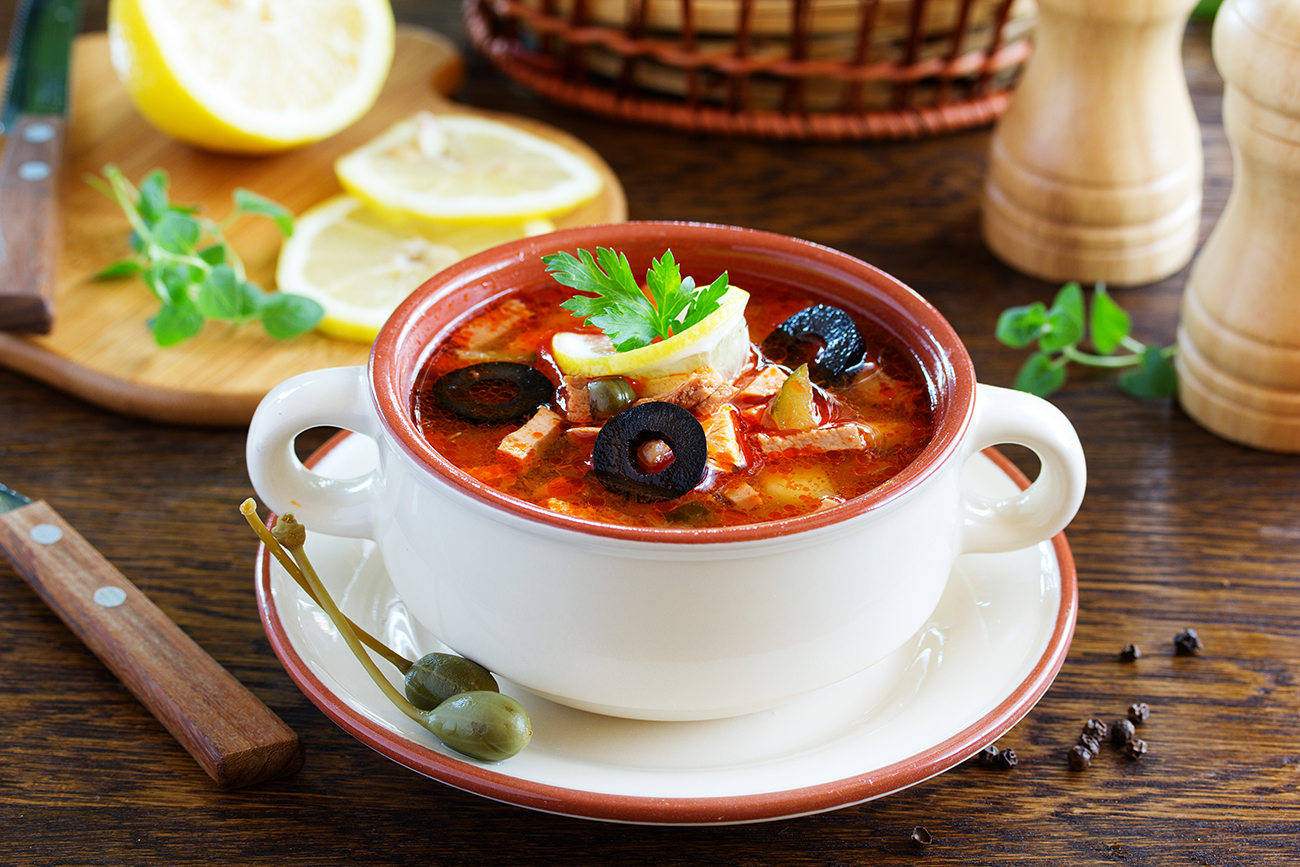 This soup is the best way to a Russian woman's heart!
Vostock-Photo
Although there are plenty of romantic dishes, I decided to cook the famous Russian soup solyanka to celebrate March 8 International Women's Day.
There's a popular belief that cooking soup can be done only by talented chefs, and for some reason, everyone is convinced that women prefer salads and light snacks to a nourishing hot dish. These are myths, and there's only one way to dispel them - we men must cook a solyanka to capture the heart of any lady!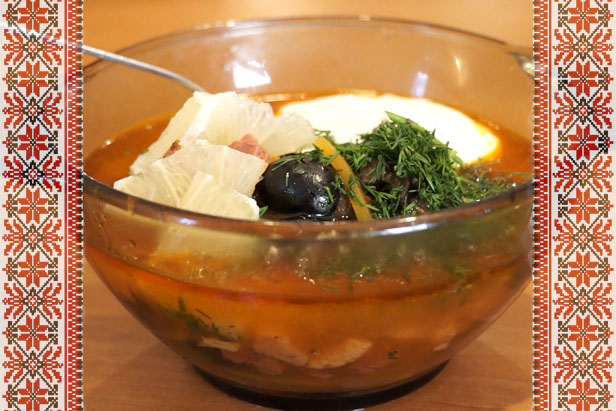 In my opinion, solyanka is the dish most representative of Russian cuisine. First, the warming quality of this nourishing hot soup is the best way to cope with our harsh winters. Second, the process of cooking solyanka is largely a creative one, in the general style of Russian cuisine - everything in the fridge goes into the pot, and the result is delicious.
I've cooked solyanka in Switzerland, in California, in the Dominican Republic and in Morocco. Each time it was a new recipe, based on local gastronomic specifics. In Morocco and in the Dominican Republic, for example, it was impossible to find sour cream, so we used sugar-free yogurt instead. Still, I am pleased to say the dish was received with delight.
My wife loves my solyanka and has been asking me to cook it for a long time, but I kept putting her off, saying I was either short of time or inspiration. Finally, I decided to treat my beloved to a romantic soup as a gift for International Women's Day. Indeed, why not make solyanka?!
How to make it:
Ingredients:
beef on the bone 500 g
four sausages
different types of cold meats: soft sausage, ham, bacon, Krakowska or similar sausage, etc. – 300-400 g in total
potatoes 250 g
three or four pickled cucumbers
two onions
one carrot
tomato paste 100 g
one lemon
pitted green olives, whole black olives, capers, allspice and ground pepper, bay leaf, salt, spices, garlic, (optional, depending on taste and mood) culinary herbs and sour cream
1. First, prepare the meat broth - put the beef in cold water, add a whole onion, bay leaf, allspice and salt. Cook for about 1.5 hours.
2. About 30 minutes before the broth is ready, fry the other onion, carrot and pickled cucumbers, all finely chopped or grated. When the mixture is nearly ready, add tomato paste, mix thoroughly and add the sausage sliced into cubes or strips into the frying pan. Mix again and let stew a bit. You can add a couple of spoons of broth at the very end.
3. Take the meat out of the broth, remove it from the bones and cut into small pieces. Then, put the meat back into the saucepan, add the ready vegetable and sausage mix and sliced potatoes.
4. Some 20 minutes after your soup has been cooking for a while, add olives, capers, garlic, and spices. Cut the lemon in two. Cut the first one into round slices or even smaller pieces and put them in the saucepan. Use the other half to squeeze juice out of it.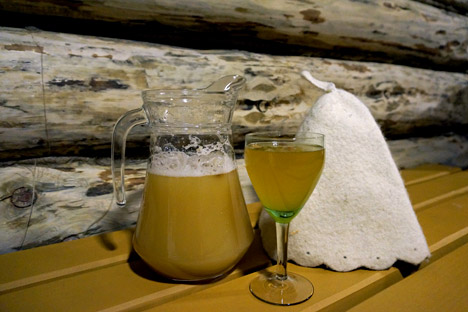 5. Leave the solyanka on the stove for 10-15 more minutes. Then turn off the stove, cover the saucepan with a lid and let it stew for 10 more minutes. Solyanka should be served with herbs and sour cream, dark brown Borodinsky bread and washed down with cold kvass or mead.
This is just one of numerous recipes. Solyanka can be made out of smoked pork ribs, chicken thighs, salmon or trout, mushrooms and offal. Or you can cook a vegetarian solyanka based on sauerkraut.
By the way, in Russian the phrase, "assorted solyanka," means a hodgepodge, or a mixture of unexpected components. So, do not limit your creativity! Use all the ingredients at your disposal to cook something that will delight the admirer of your culinary gift. You have to agree, it's not at all difficult!
If using any of Russia Beyond's content, partly or in full, always provide an active hyperlink to the original material.