It's easy to cook this Lent compliant traditional soup!
Courtesy of Varenichnaya No 1 cafeteria chain
Having survived the six strict weeks of Lent, Orthodox Christians are now running into the hardest challenge, Holy Week. This, however, does not mean you have to give up your favorite dishes; tweak them a little and they'll pass the strict religious test.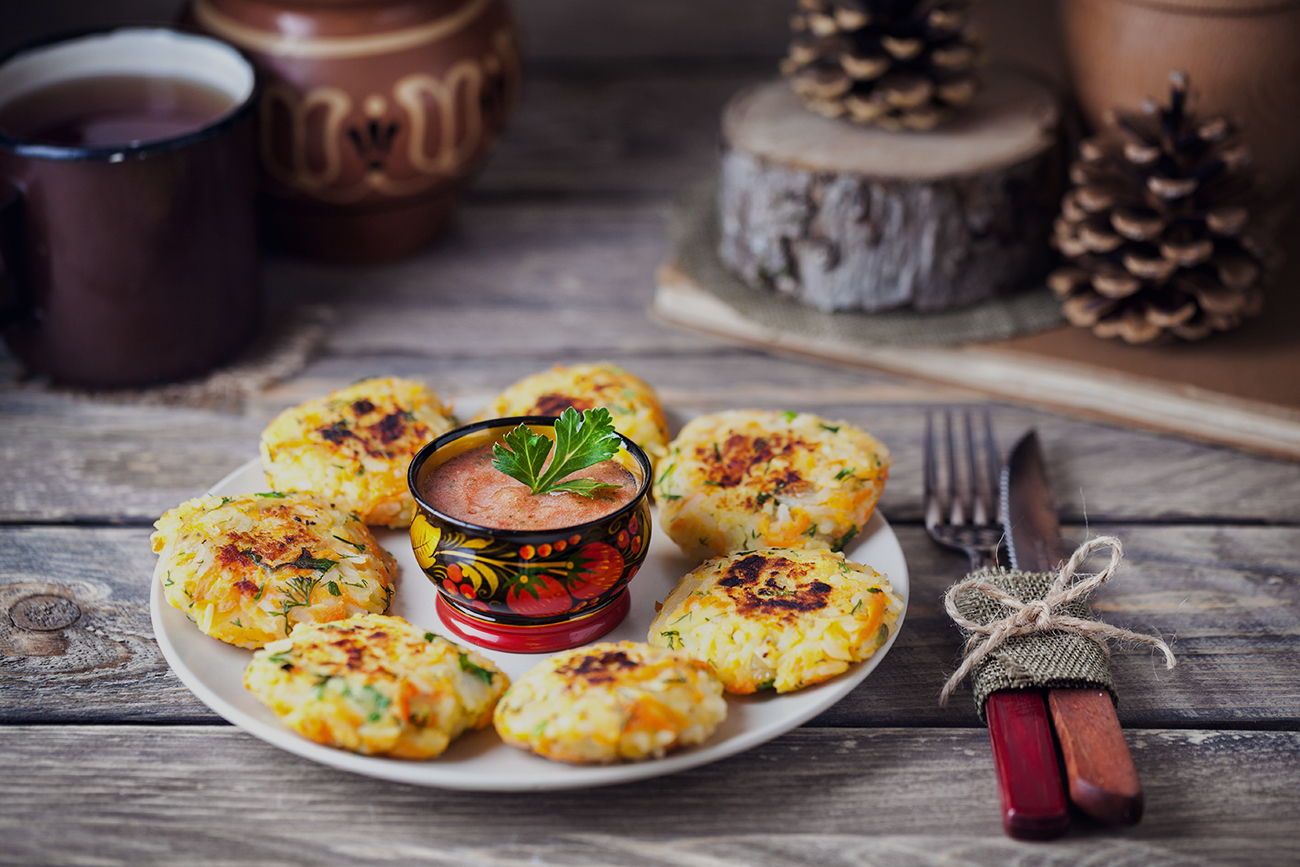 The Lenten period gives us a unique opportunity to combine spiritual and physical purgation with gastronomic experiments for which Russian cuisine is known. After all, it was St. Ambrose of Optina who said that it's not the food you eat that matters but the commandments you observe.
We polled chefs at Moscow's leading restaurants to bring you Lenten versions of your favorite dishes, without losing their nutritional value.
Wild mushroom soup
This thick mushroom stock goes well with game, fowl, fish, or dumplings. Alyona Solodovichenko, the chef of Varenichnaya No 1 cafeteria chain, shares her Lenten recipe for this soup.
Ingredients:
Water — 1 liter
Porcini mushrooms — 50 g
Girolle mushrooms — 50 g
Portobello mushrooms — 50 g
Potatoes — 200 g
Bay leaf — 1 or 2 pcs
Spring onions — 6 g
Bulb onions — 10 g
Sunflower oil — 2 g
Carrots — 50 g
Parsley — 5 g
Salt — 3 g
Soy sauce — 3 g
Black pepper, ground — 2 g
Dill — 6 g
Garlic — 6 g
Rusks — serve as required
How to make it:
1. You can use frozen mushrooms, just make sure you peel and wash them thoroughly before defrosting. Save whatever water is left and add to the soup as a natural taste booster.
2. Cube the mushrooms (if fresh, wash thoroughly and slice). Cube the potatoes and put them in cold water. Julienne the onions and coarse-grate the carrots.
3. Put part of the water into a pan and add whatever juice is left from the defrosted mushrooms. Bring to a boil, then add the porcini and girolle mushrooms. After the water has boiled again, lower the heat and simmer until the mushrooms are half-ready, skimming periodically.
NB: The low heat will make sure your ingredients keep their shape, color, vitamins, and minerals.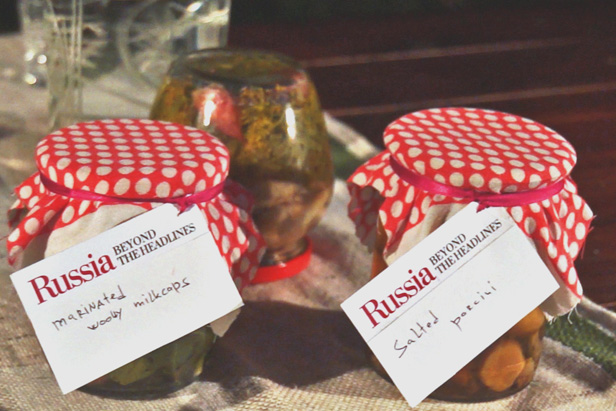 4. While your mushrooms are cooking, sauté the onions and carrots. Add the portobello and potatoes to the pot. Wait up to 10 minutes and add the sautéed onions and carrots, then keep simmering.
5. Two to three minutes prior to taking the pot off the stove, add some allspice, garlic, and salt. If you add some soy sauce, it will give the soup a smoked aftertaste and extra aroma.
Garnish with chopped fresh herbs and serve with rusks.
Juice caviar
Have you ever tried quasi-caviar? Well, now you have the chance!
Ingredients:
Juice (any will do) — 100 ml
Agar-agar —1.1 g
Olive oil — 300 ml or more
How to make it:
1. Choose any juice you like: lemon, onion, or beetroot.
2. Mix it with the agar-agar and bring to a boil.
3. Fill a syringe with the resulting liquid and drop-feed it into the cooled olive oil.
Yevgeny Meshcheryakov, photo courtesy of Beluga restaurant
This unusual recipe is brought to us by
Yevgeny Meshcheryakov
, chef at Beluga restaurant. Beluga's menu contains any possible kind of caviar.
Spherification (the culinary process of shaping a liquid into spheres which visually and texturally resemble caviar) of juices and other liquids is a known technique of molecular gastronomy. The technique itself was originally discovered by Unilever in the 1950s and later brought to so-called modernist cuisine, so this lenten recipe is the crossroad where modernist meets traditional.
You can use any juice you like for making this caviar, we recommend you to try vegetable juice.
Cherry aspic with red wine
Fancy a vegetarian aspic? There you are! And remember, dry red wine is permitted on Saturdays and Sundays during Lent.
Source: Courtesy of Funny Family Group
Ingredients:
Cherries — 800 g
Cinnamon — a dash
Cloves — 2-3 pcs
Sugar — 1-2 cups
Potato flour — 30 g
Dry red wine — 1-2 cups
Lemon juice — 60 g
Water — 1 cup
How to make it:
1. Crush the unpitted cherries together with the cinnamon and cloves.
2. Add flour and force-strain the mass.
3. Add the sugar, wine, and lemon juice and pour in cold boiled water. Leave to cool.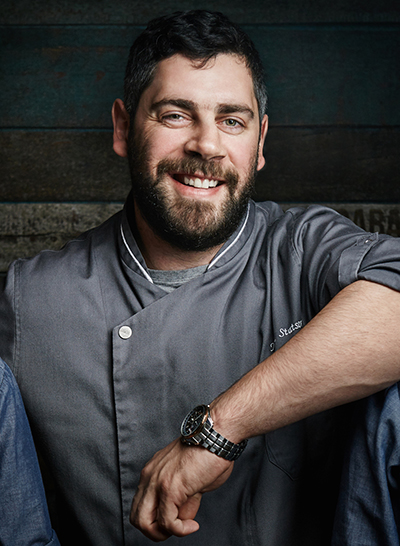 Mark Statsenko, photo sourtesy of Funny Family Group

Mark Statsenko, brand chef at Funny Family Group, on how to choose cinnamon:
"If you have a coffee grinder, it's better to buy your cinnamon whole. The individual quills, or sticks, have to be curled up tightly. Rub two sticks together for a pleasant smell with a hint of menthol but without any bitterness. These are signature marks of cinnamon that has been transported properly and stored in air-tight conditions."
If using any of Russia Beyond's content, partly or in full, always provide an active hyperlink to the original material.