Creamy salmon soup: A gem of traditional Karelian cuisine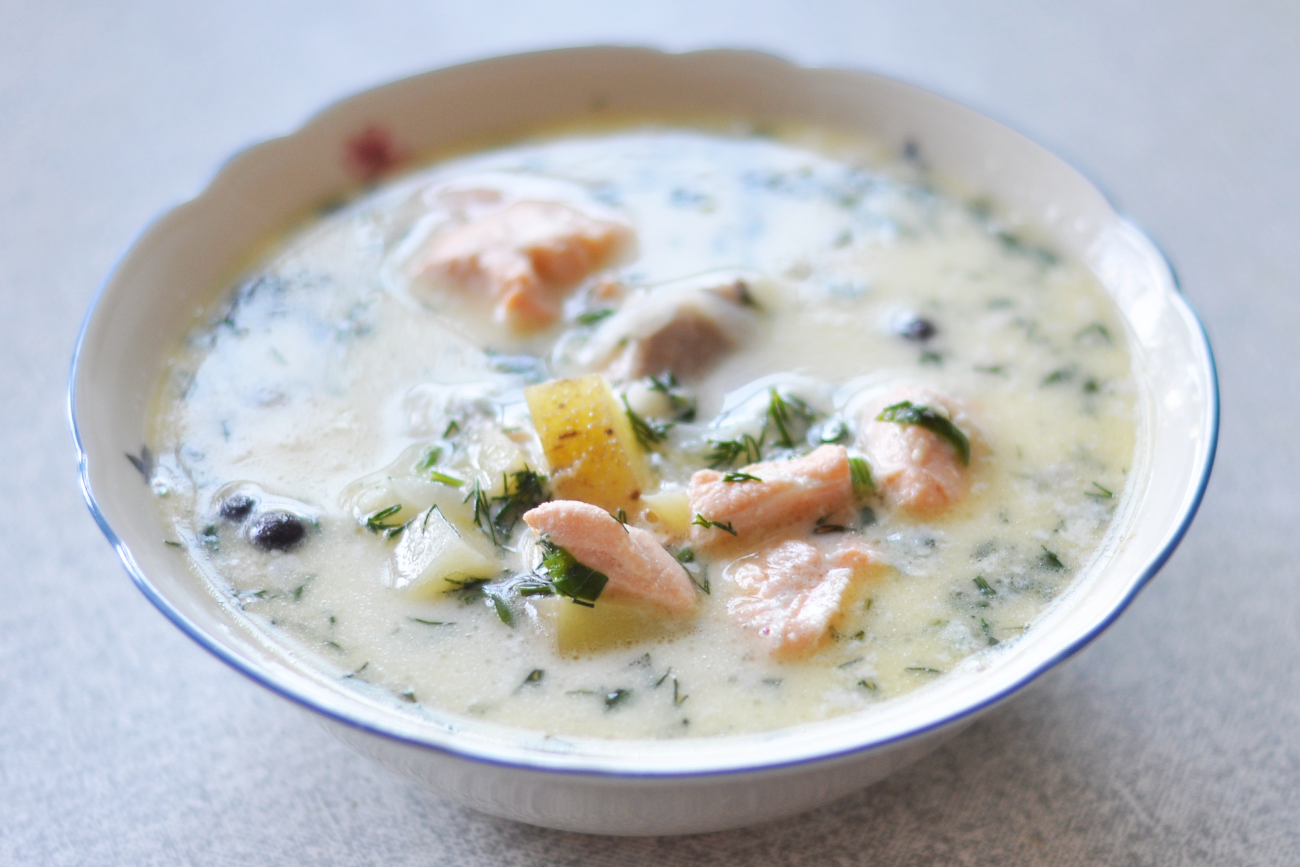 There's a very good reason why the Karelians never fry fish.
Daria Sokolova
Do you put cream in your ukha? Well, the native Karelians in northwest Russia have been doing it for centuries.
The Republic of Karelia, located in northwest Russia on the border with Finland, is a region of lakes and rivers, and so it's not surprising that it's national cuisine is similar to that of its neighbors- the Finns and the Estonians. The locals treat guests to ukha fish soup, open Kalitki pies (made with potatoes or berries) and roasted wild game.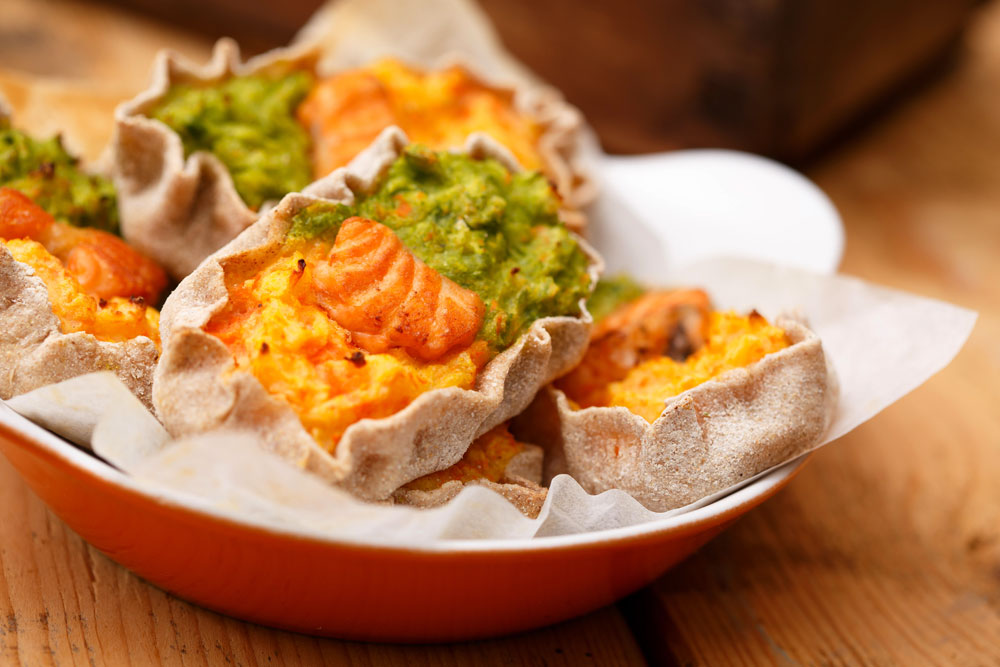 Since ancient times fishing has been the local population's main activity, which is why Karelian cuisine serves up fish in all forms: salted and roasted, and in pies and salads. In a bygone era, the fish was often roasted with its scales, and could be dried for future enjoyment and used as Kabakala in various dishes all year long, for example, in ukha. The Kabakala was soaked in water and stewed in a stove for more than a day until it came out looking like fish porridge.
By the way, traditional Karelian cuisine does not have fried dishes, and the Karelian language does not even have a word for "fry." Even pies that were fried were called keitinpiiroa, that is, "pies boiled in oil." Stewing in a stove was the usual way of cooking. Today, however, the stove has been replaced by the oven or the multi-cooker.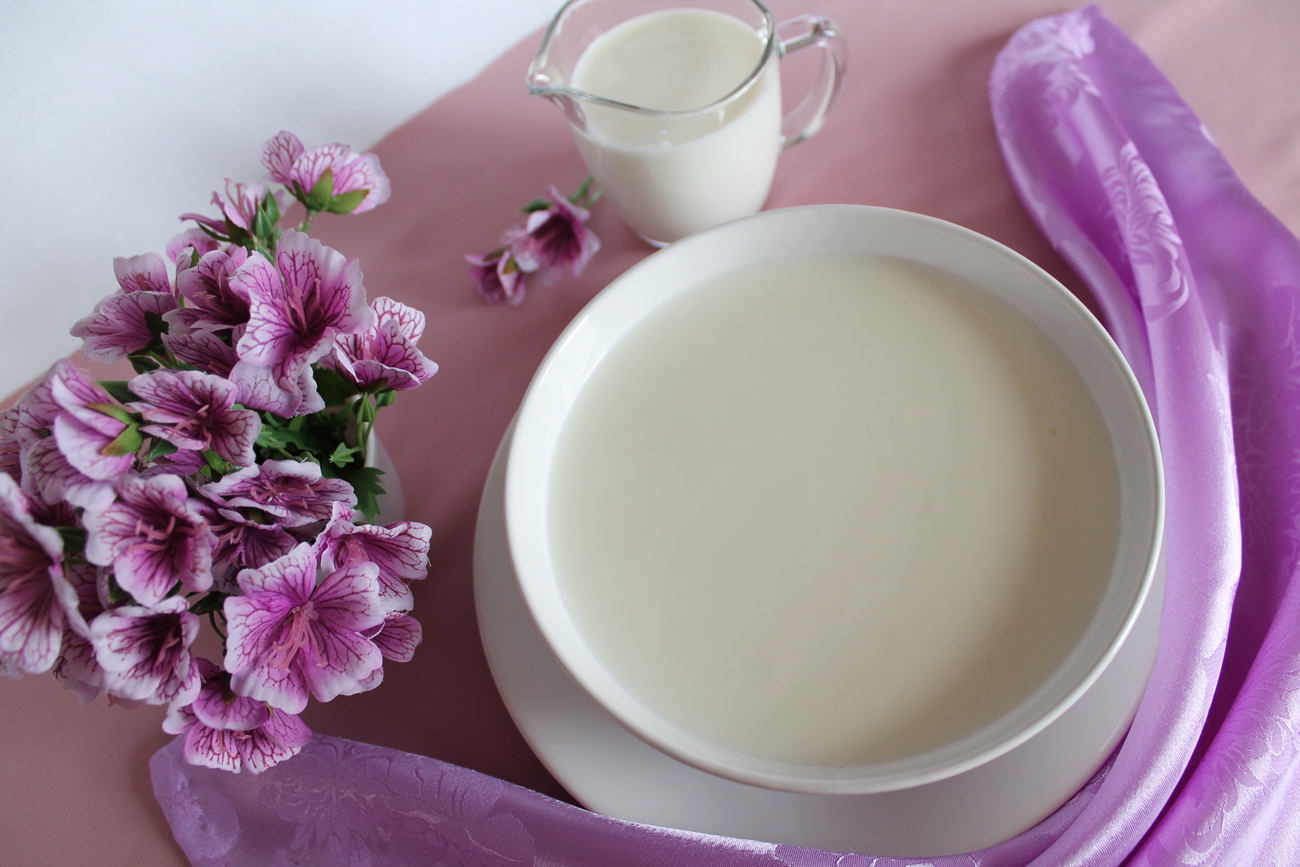 Just like fish, milk and dairy products such as sour cream, cottage cheese, and yogurt are also main ingredients in Karelian cuisine. Bread made with rye, barley and oat flour, as well as pearl barley and oat porridge, were also served in Karelia. Oat flakes are also used to make kissel and semolina flakes-mousse.
Karelian cuisine practically does not have desserts, but in the summer, when berries ripen in the forests, the Karelians bake pies with cranberries, blueberries and cloudberries. They also do not have many meat dishes and usually just eat wild game. They practically never cooked fresh meat, and instead, venison and elk were salted to be preserved as long as possible.
The main traditional dishes are various fish soups, and not only the typical ukha broth, but soups to which milk and butter are added. Soup made of white fish is called Kalakeitto, which literally means fish soup. For feasts, they make Lohikeitto, a soup with cream and salmon, or any other member of the salmon family. One just can't refuse a bowl of this simple and delicious soup.
Karelian ukha with cream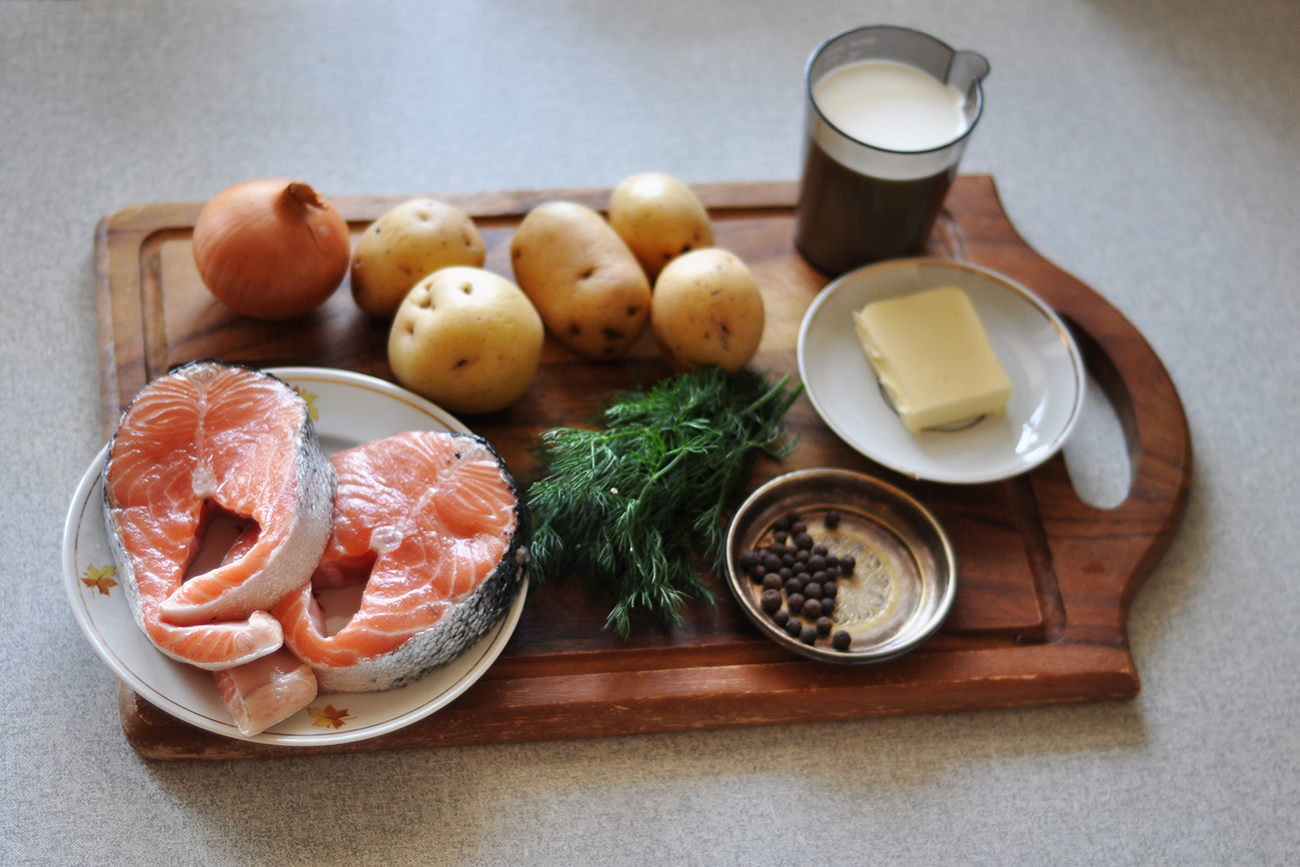 Credit: Daria Sokolova
How to make it: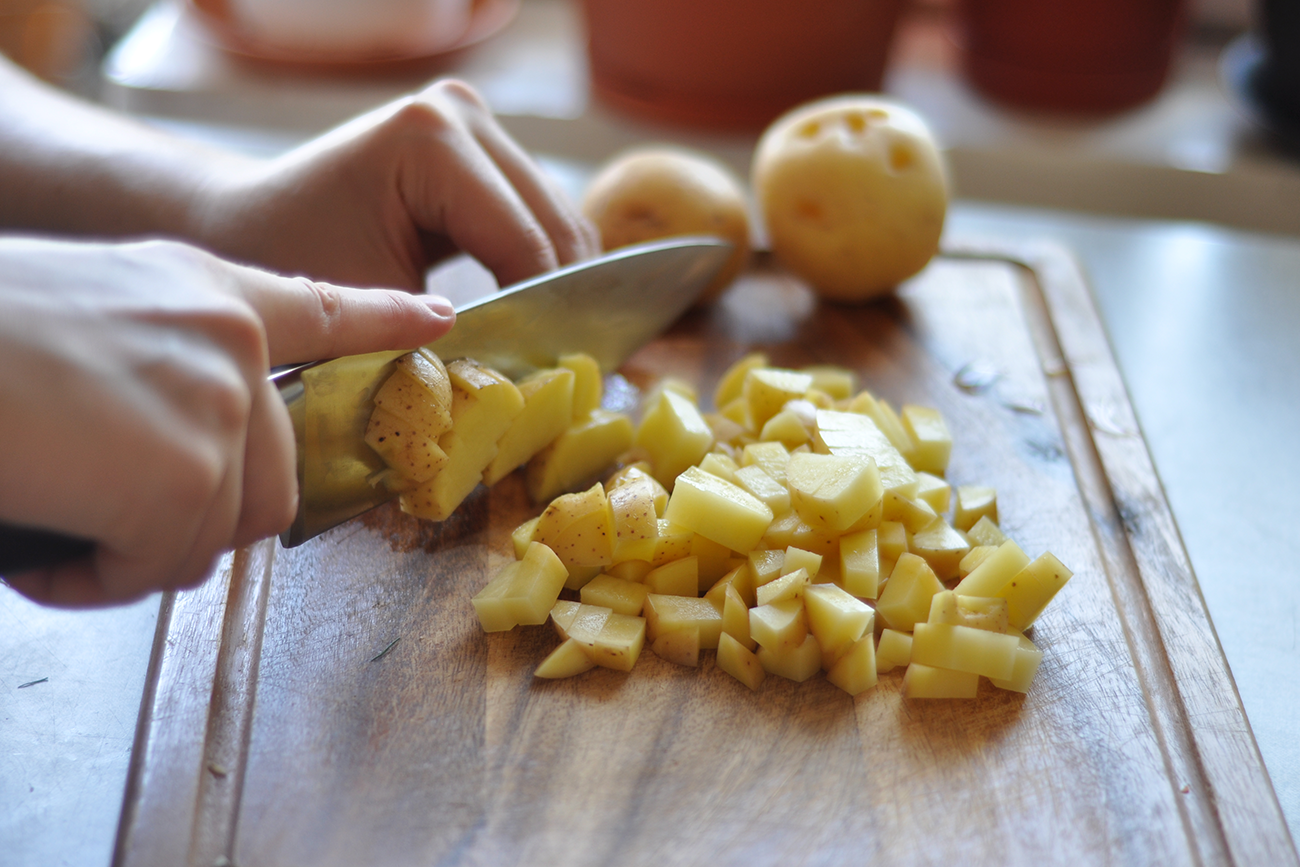 Credit: Daria Sokolova
Ingredients:
2 salmon fillets, about 400 grams
4-5 potatoes
1 onion
Cream - 200ml
Butter - 30 grams
Dill, peppercorns, salt to taste
1. Dice the potatoes and boil. Add peppercorns.
2. Meanwhile, cut the fish into pieces and remove the bones. In the olden days, fishermen divided the catch in the following manner: the head and entrails went to the rower, the best piece to the chef, and the tail to the loafers. Therefore, we as chefs take the best pieces - the fillets.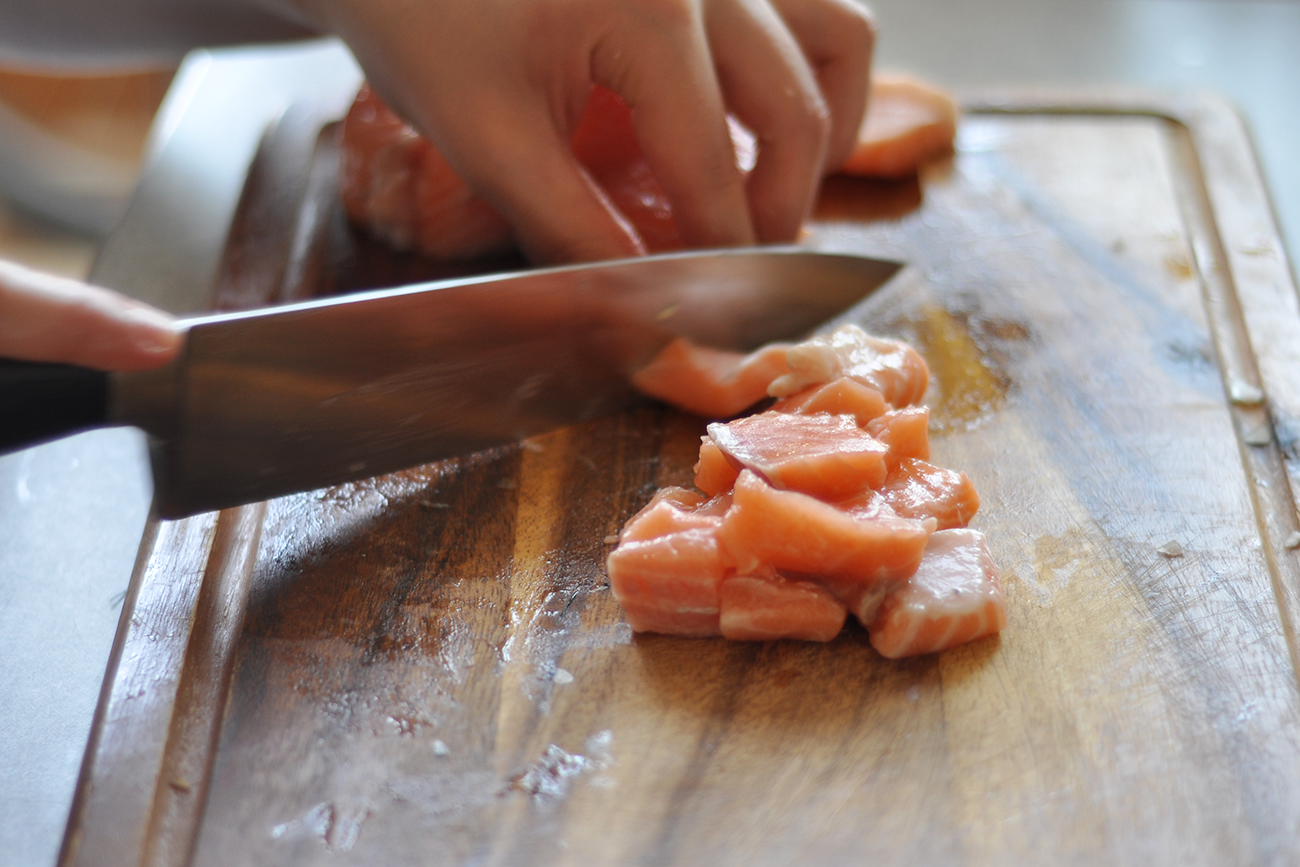 Credit: Daria Sokolova
3. Slice the onion and fry it in a pan.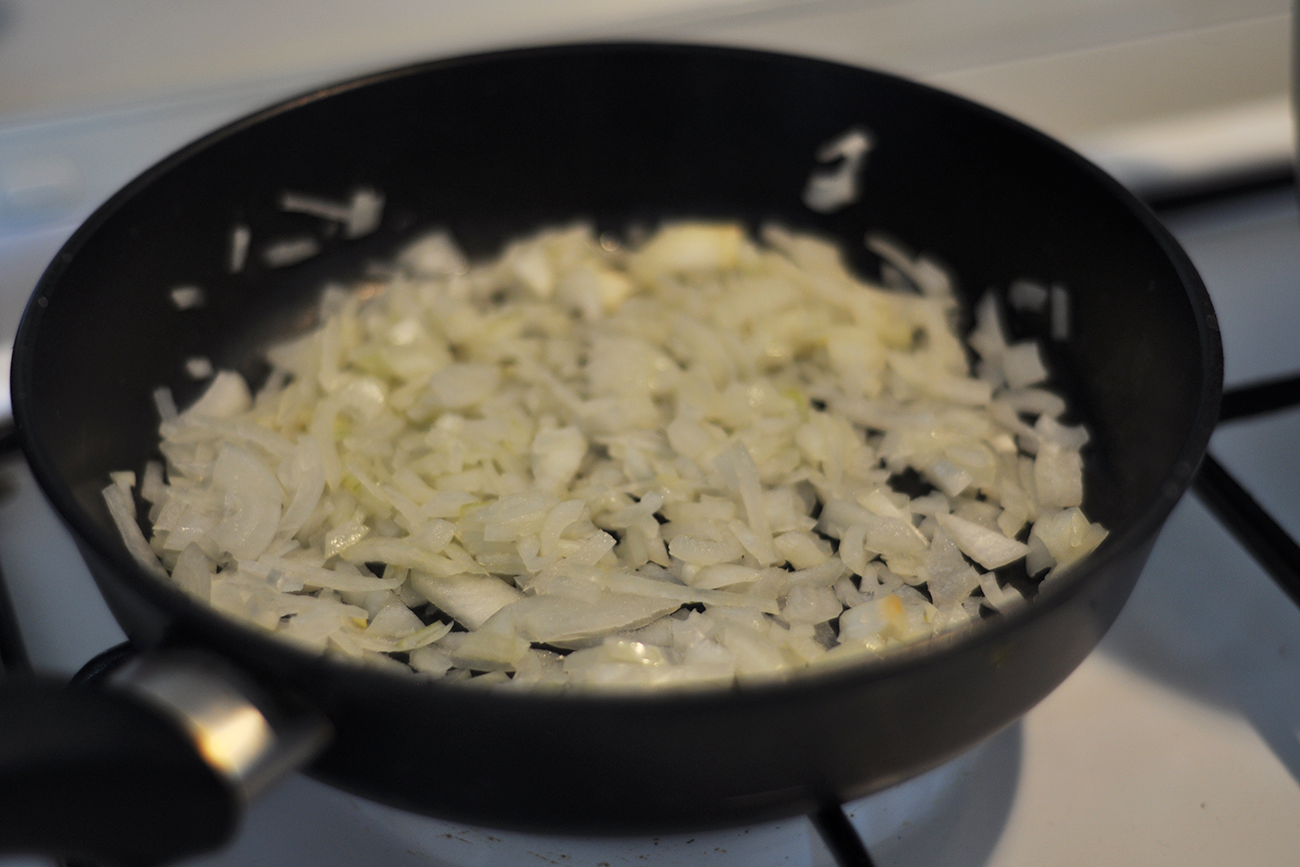 Credit: Daria Sokolova
4. When the potatoes are almost cooked, add the fish and fried onion. Salt to taste.
When the fish is ready, add dill, butter and cream.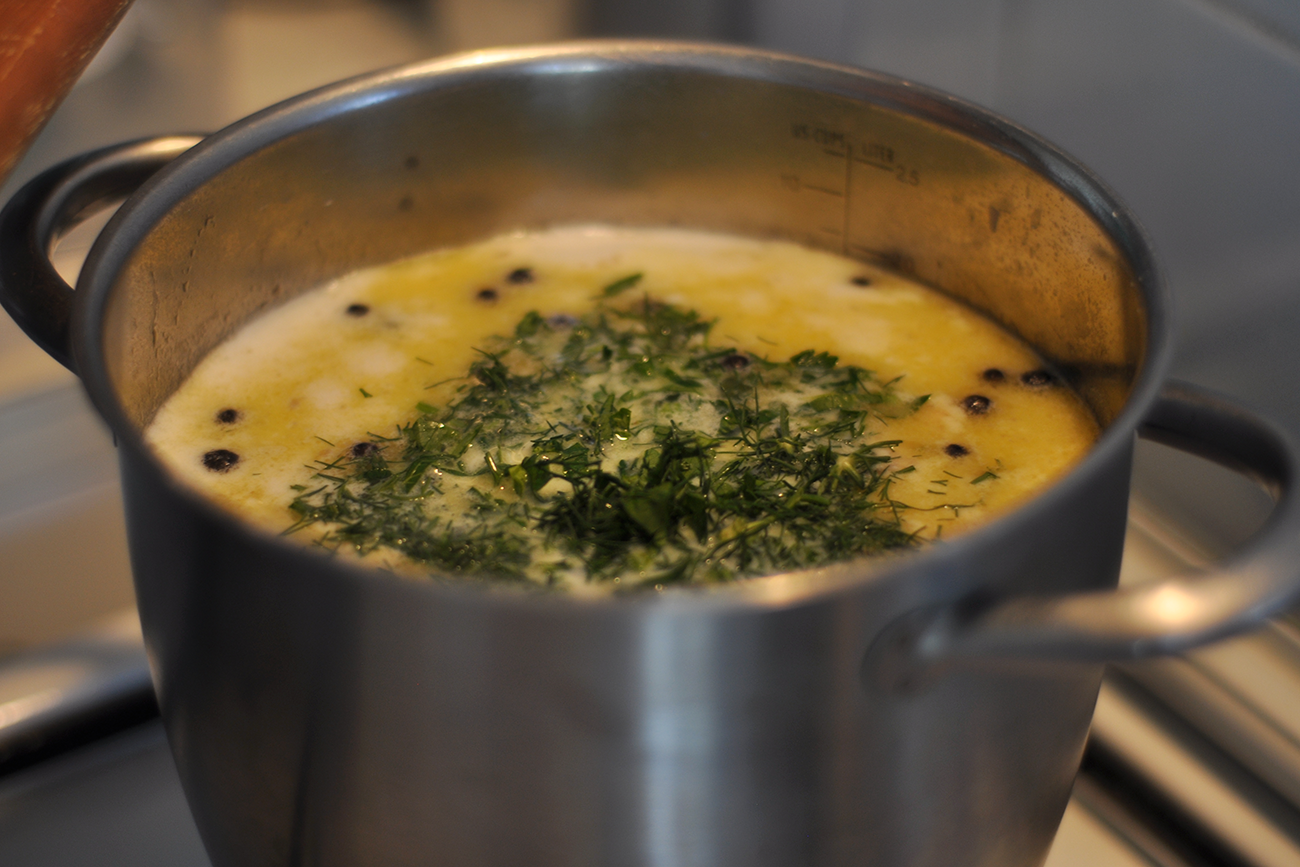 Credit: Daria Sokolova
The soup can be served with rye bread and butter. Bon appetite!
If using any of Russia Beyond's content, partly or in full, always provide an active hyperlink to the original material.