Back in the USSR: 10 places to eat in Moscow with Soviet atmosphere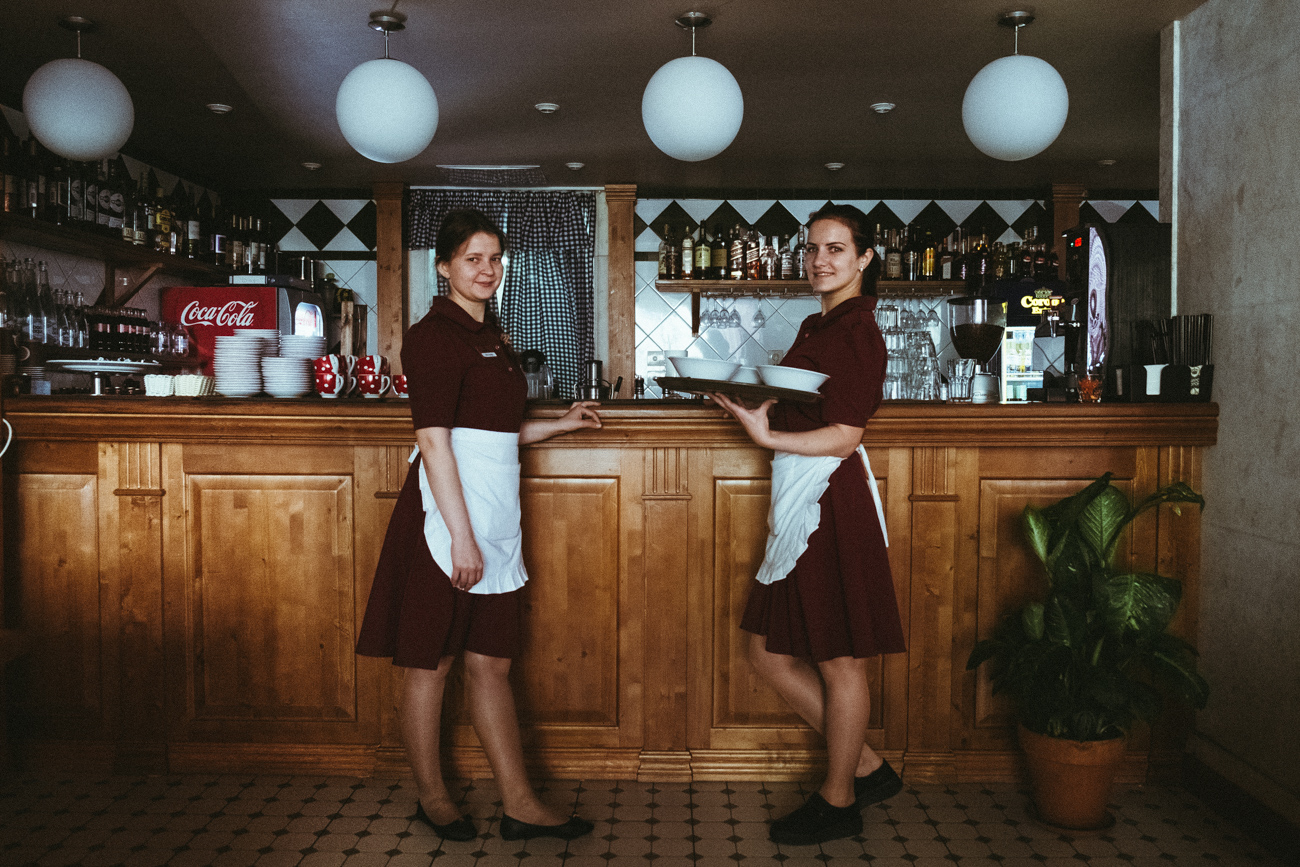 The Soviet Union was marked by severe shortages of basic consumer goods and food items. Today in Moscow, however, one can safely enjoy Soviet atmosphere but with an abundance of food and drink.
Nostalgia about one's Soviet childhood, and Soviet times in general, is quite popular in Russia today, especially in Moscow, where there are still many Soviet artifacts. RBTH chose 10 places to dine where you can for a little while feel yourself back in time as a resident of the mysterious and closed Soviet Union.
1. Stolovaya No 57 in GUM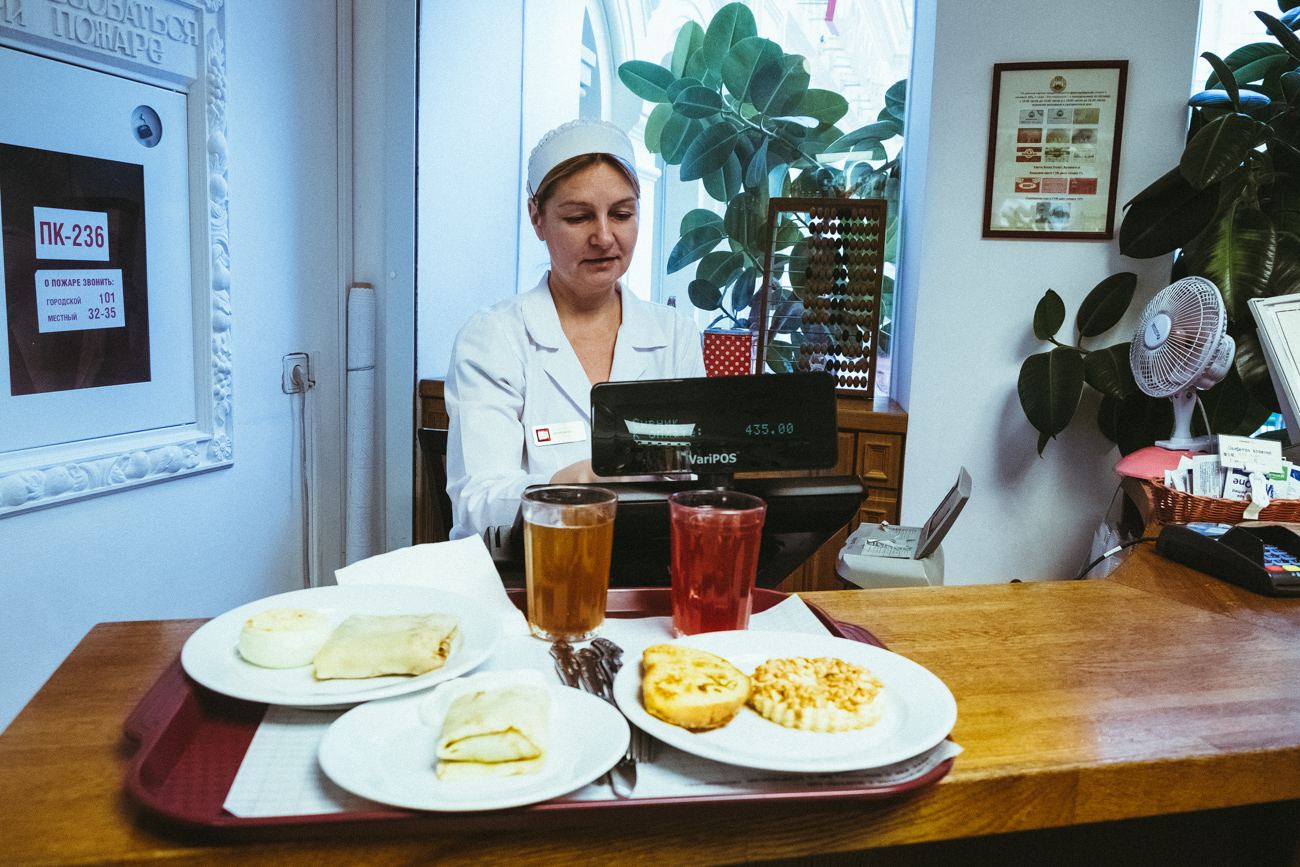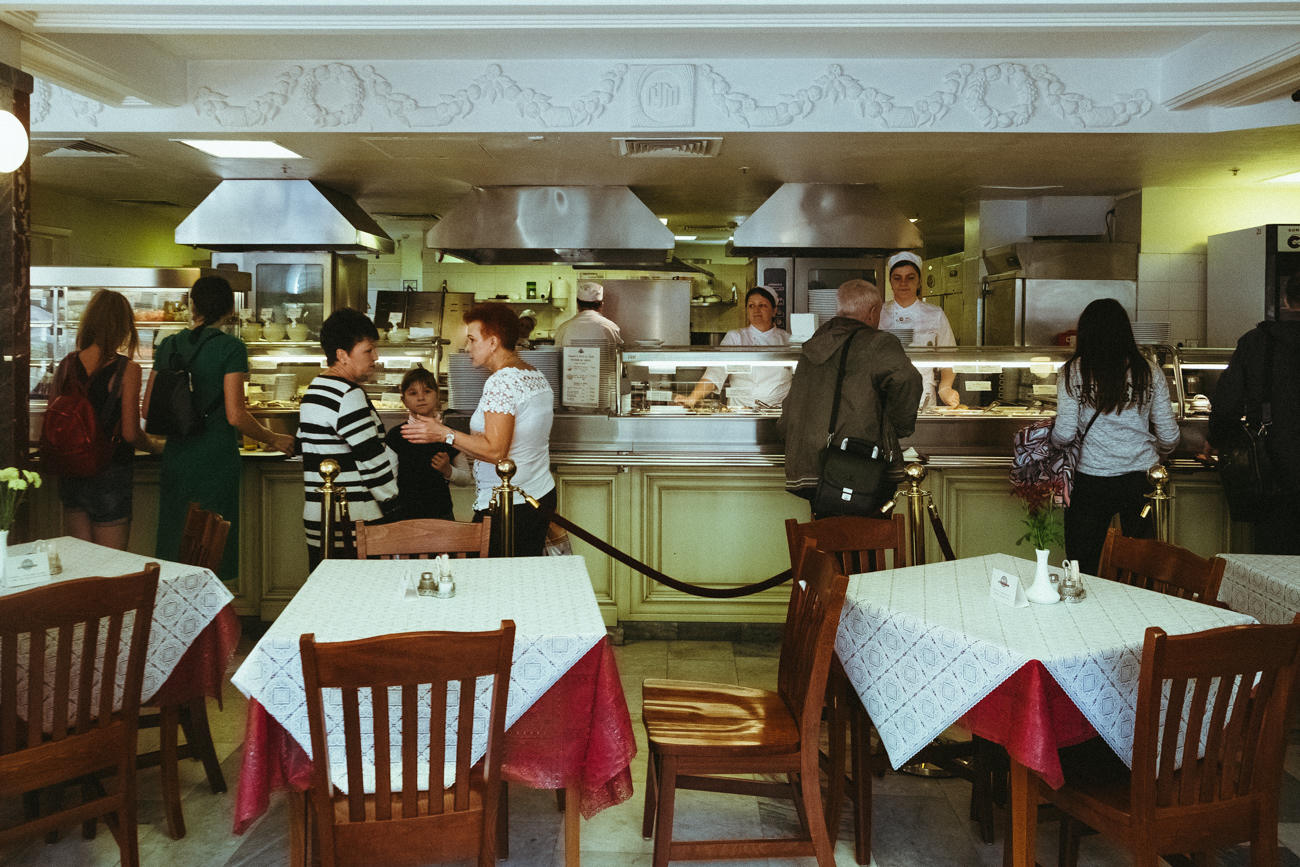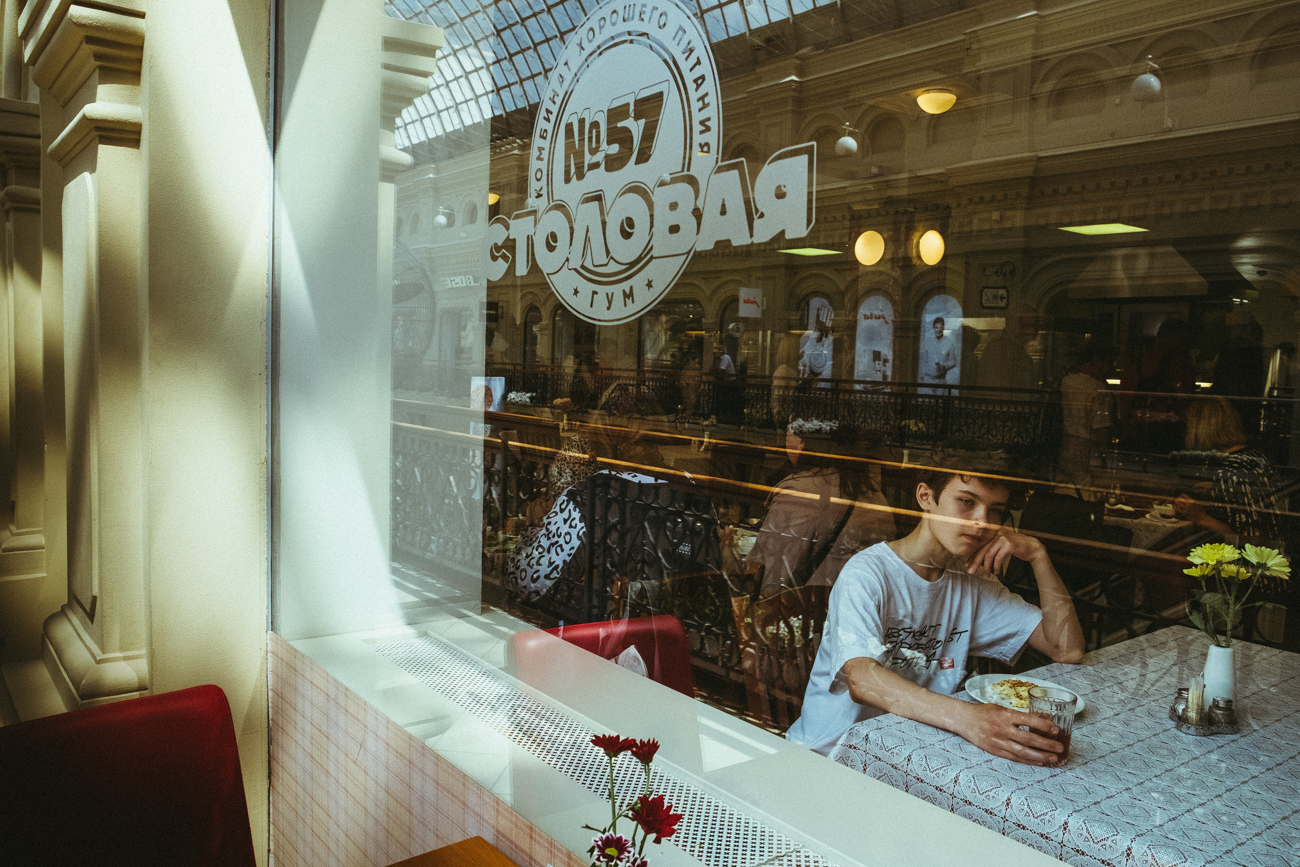 This is a Soviet person's favorite type of dining place - a canteen where you can take whatever you want and then pay for it. There are lots of gastronomic pleasures such as borsch, pelmeni, herring under the fur, Russian salad and other dishes. When trying these you feel as if dining in a Soviet office, factory or school canteen.
3 Red Square, level 3, line 3
2. Cheburechnaya Druzhba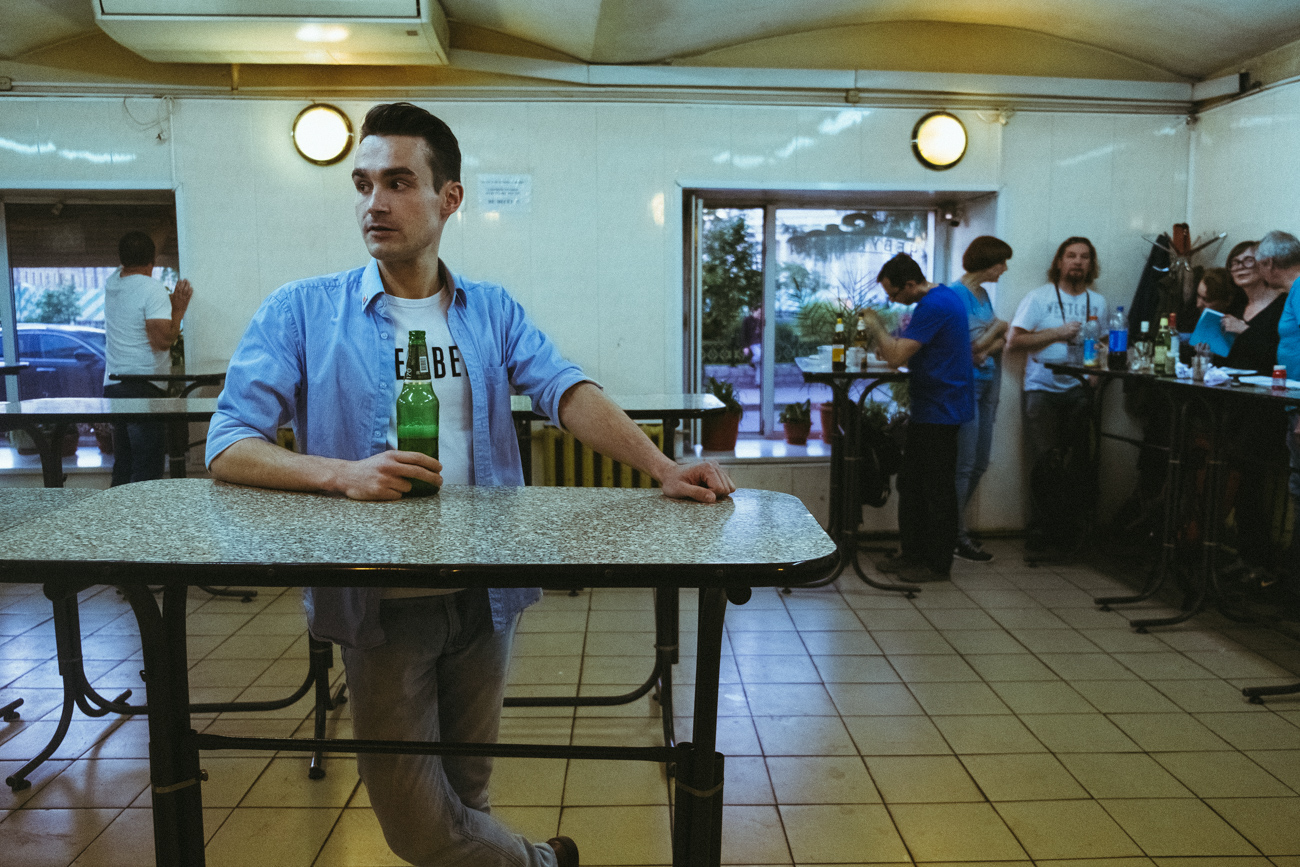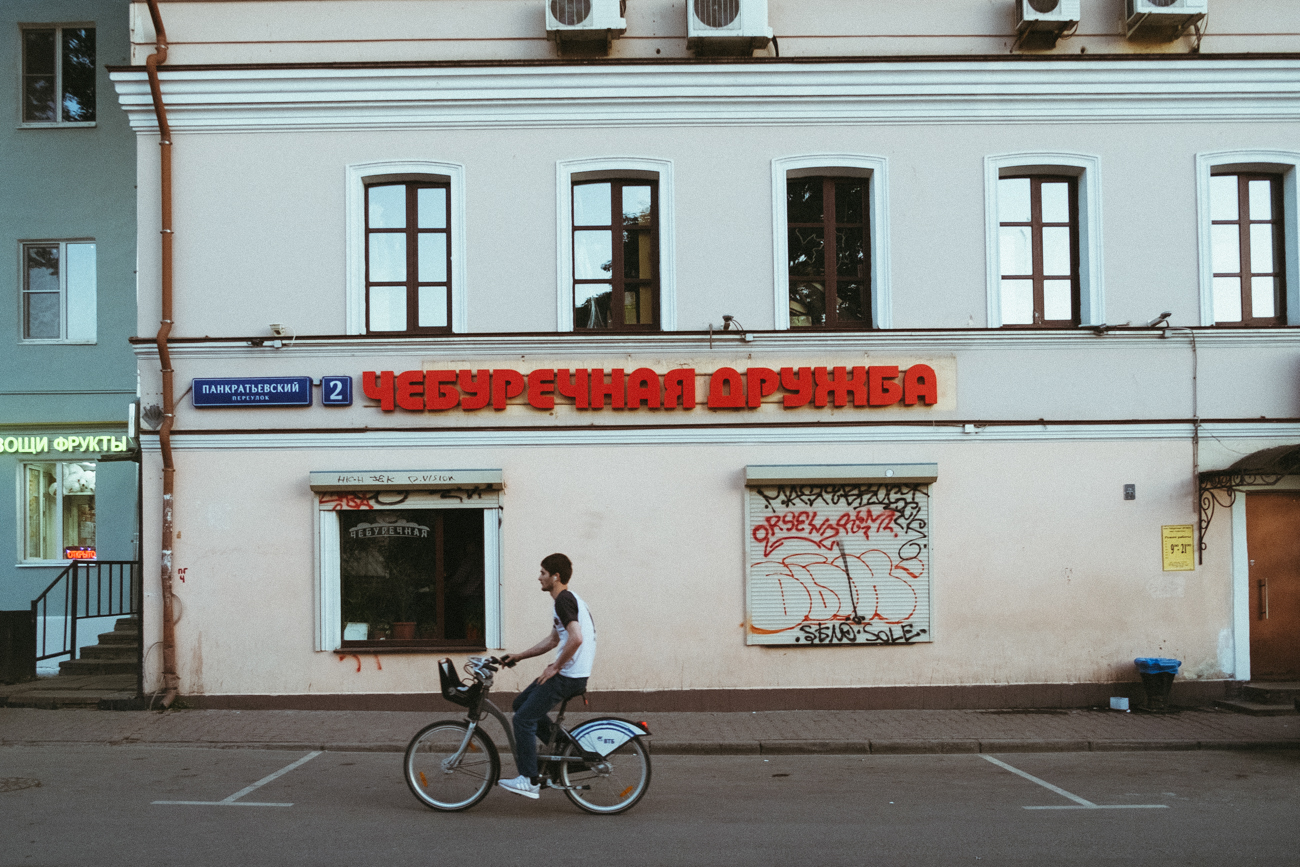 This fast-food cafe has been around already for 40 years and the atmosphere is absolutely the same as when it first opened: high tables with no chairs, and the only dish is chebureki, which is a pie or turnover filled with meat (lamb traditionally) and deep-fried in oil. One portion costs about 40 rubles ($0.7). Cheburek is a traditional dish of the Crimean Tatars, as well as the Caucasian and Turkic nationalities, so the title "Druzhba" (Friendship) reflects the Soviet Union's main theme of the friendship of nations.
2 Pankratyevsky Lane
3. Cheburechnaya USSR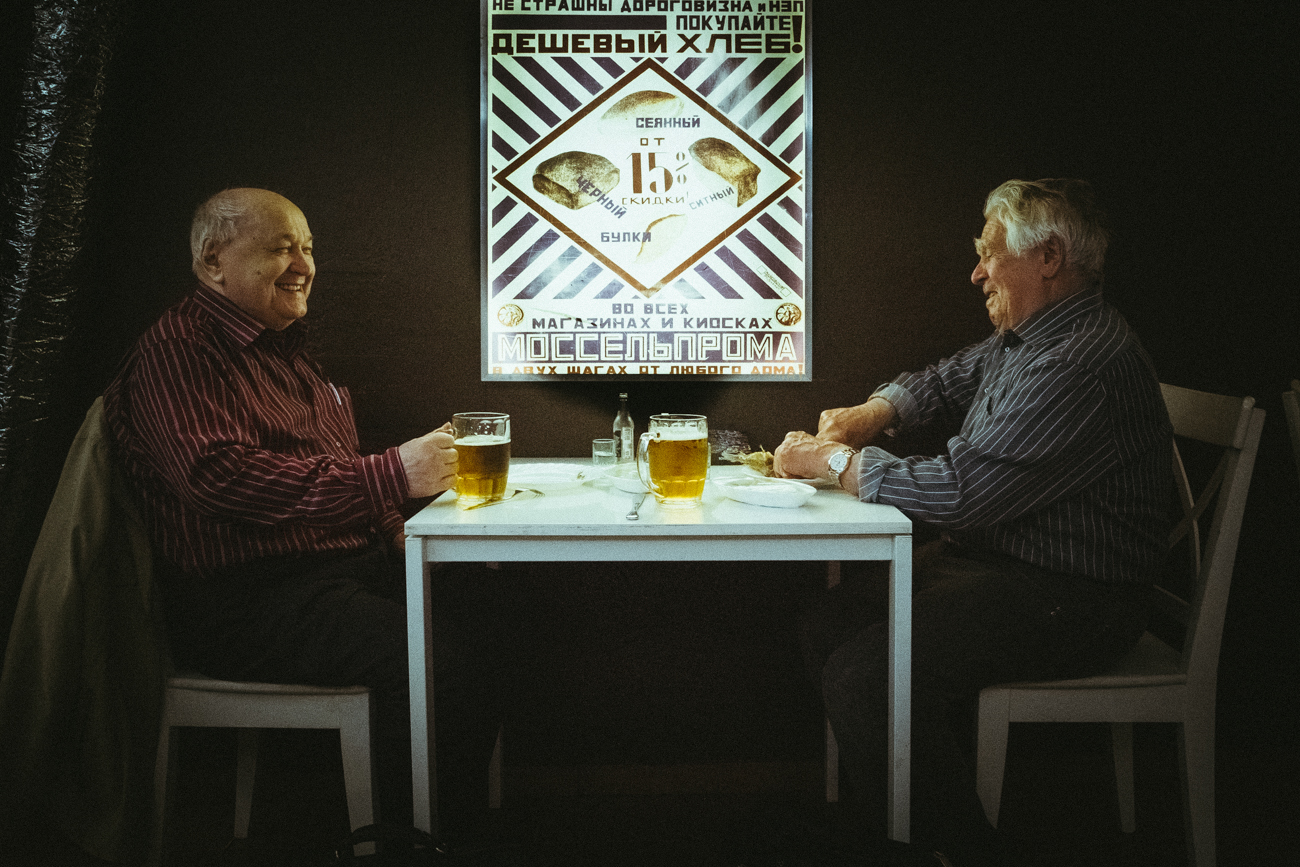 This is another cafe serving chebureki, but not only. It's a more modern interpretation of the Soviet style, and salads, pelmeni and soups as our fathers and grandfathers used to eat can be found here. The menu also has a list of different vodka, liquors and samogon. Everything is available for take away. While the interior of Druzhba is more authentic, here you can see everything styled in a Soviet manner: white tiling, menu style and fonts, and interesting Soviet posters.
There are four restaurants in this chain:
4 Bolshaya Bronnaya St.,
15/22 Volokolamskoye Highway,
21/28 Sretenka St.,
75 b 1B Leningransky Prospekt.
4. Varenichnaya No 1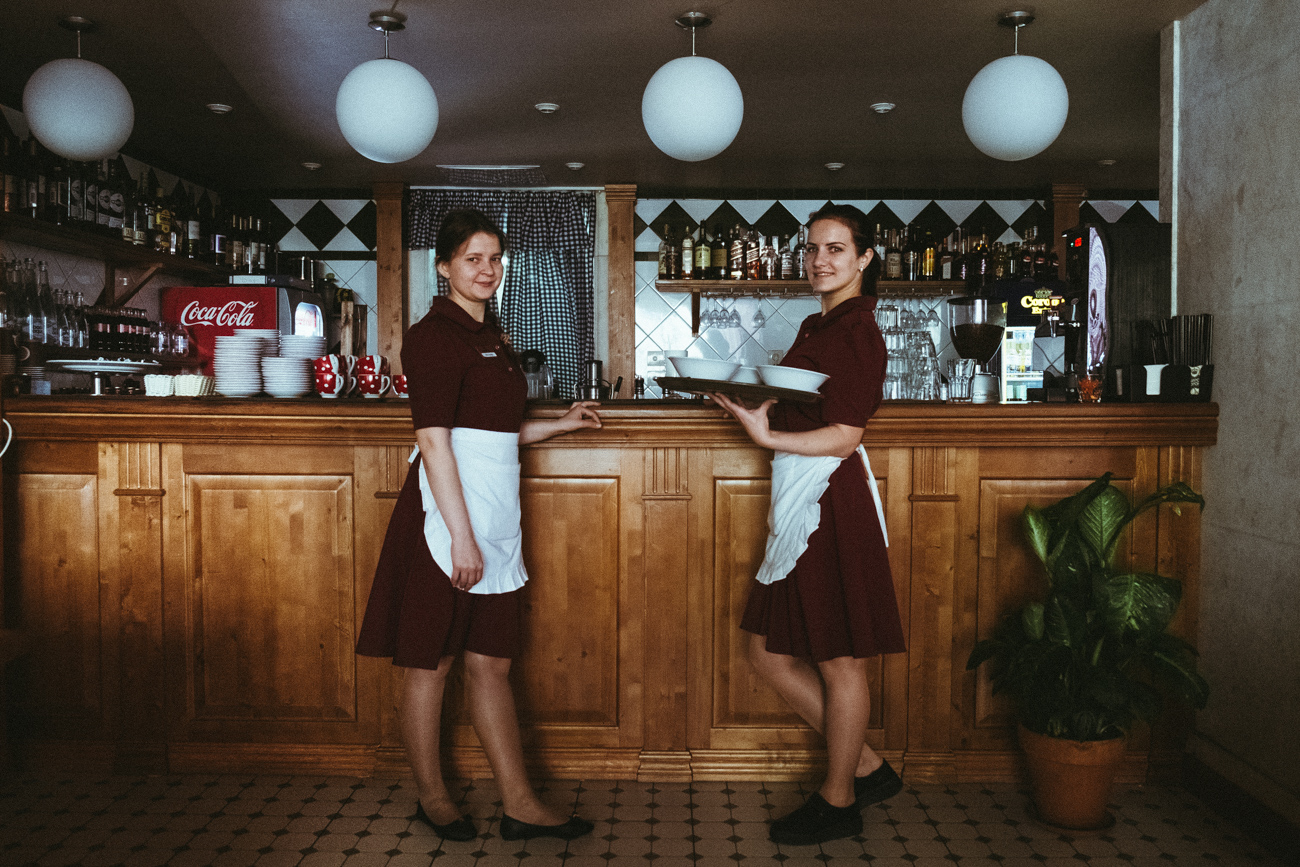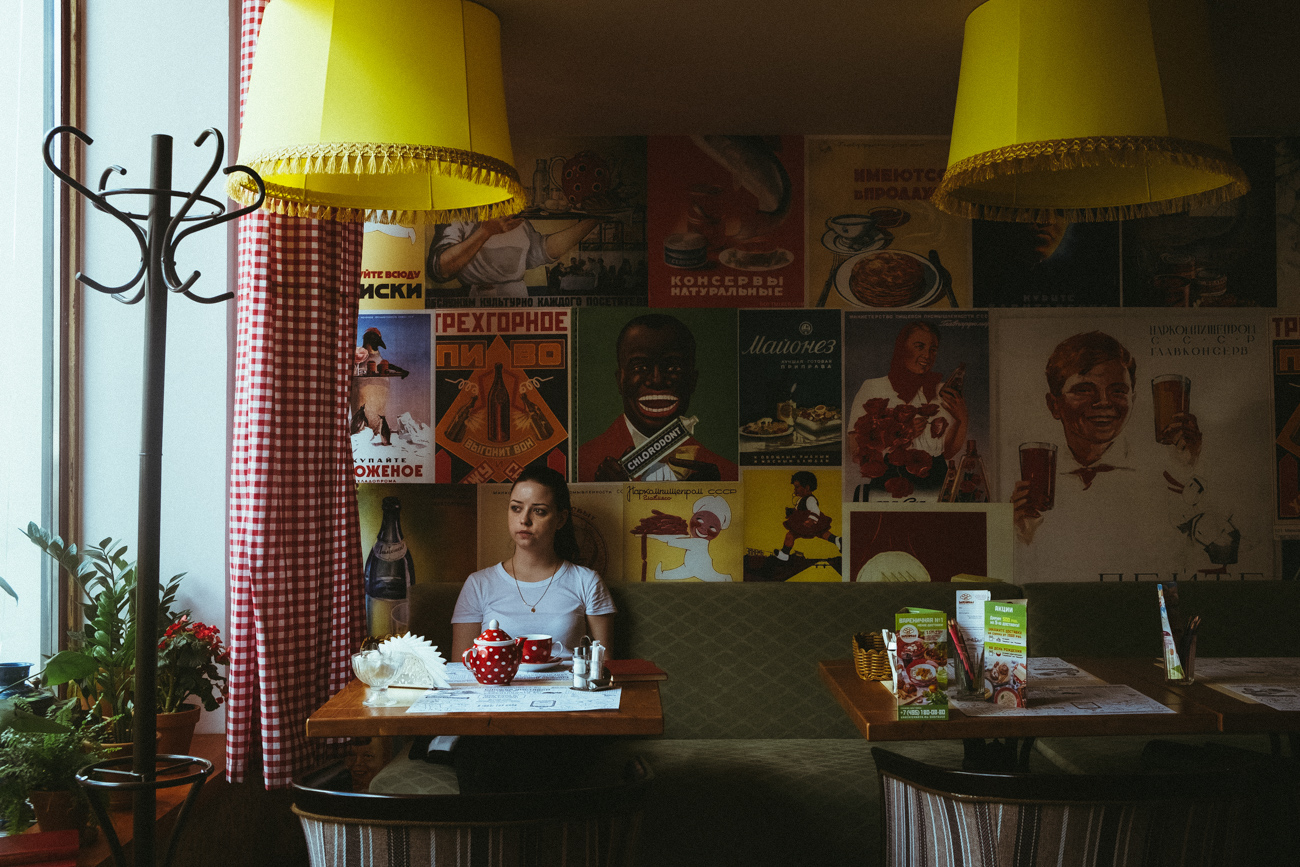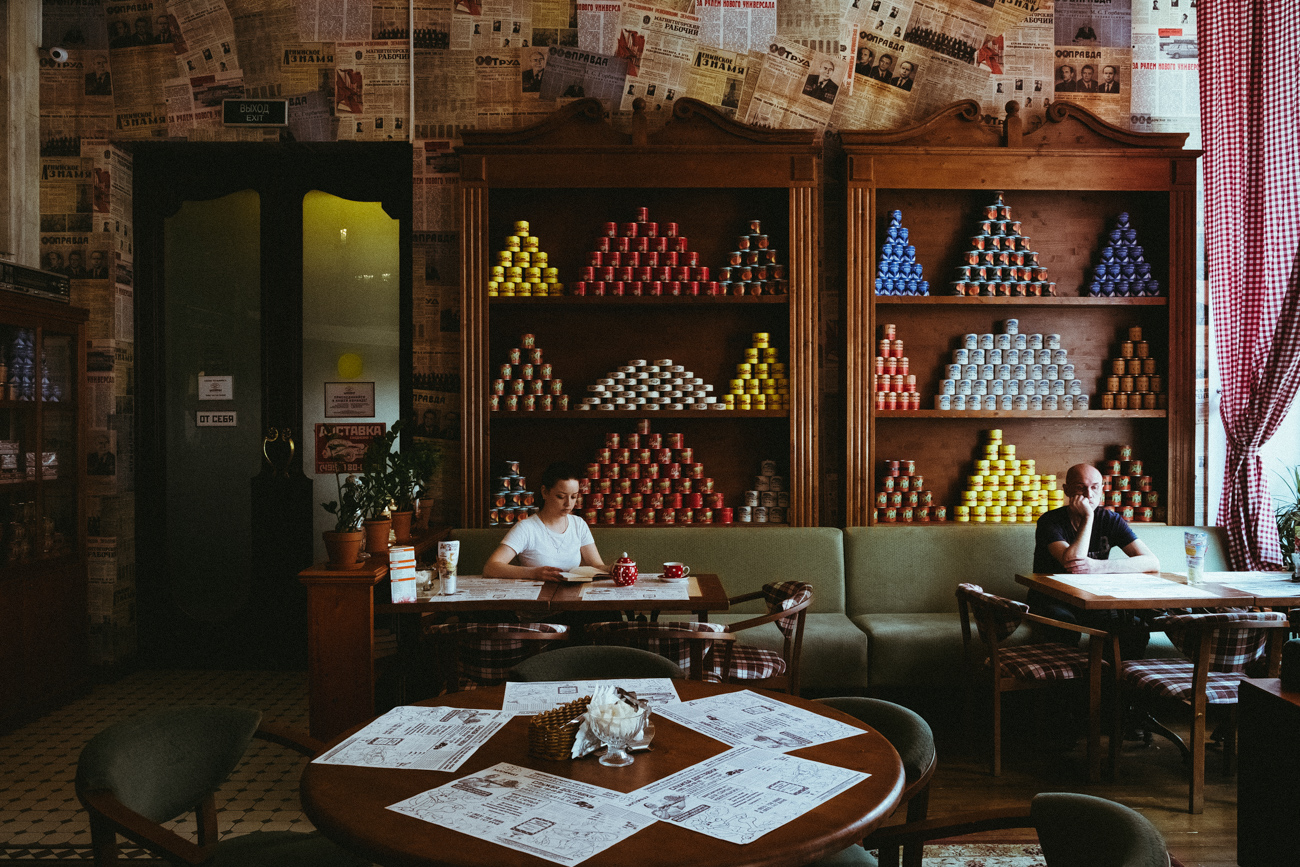 Books, retro photos and other cozy details give a convincing Soviet atmosphere. The menu looks much like other places (borsch, bliny and crazy salads) with an emphasis on vareniki, which are dumplings with dozens of different fillings of your choice. There are 14 cafes in this chain, so you probably can come across it on your walk through the city center. Delivery is also an option.
5. Glavpivtorg restaurant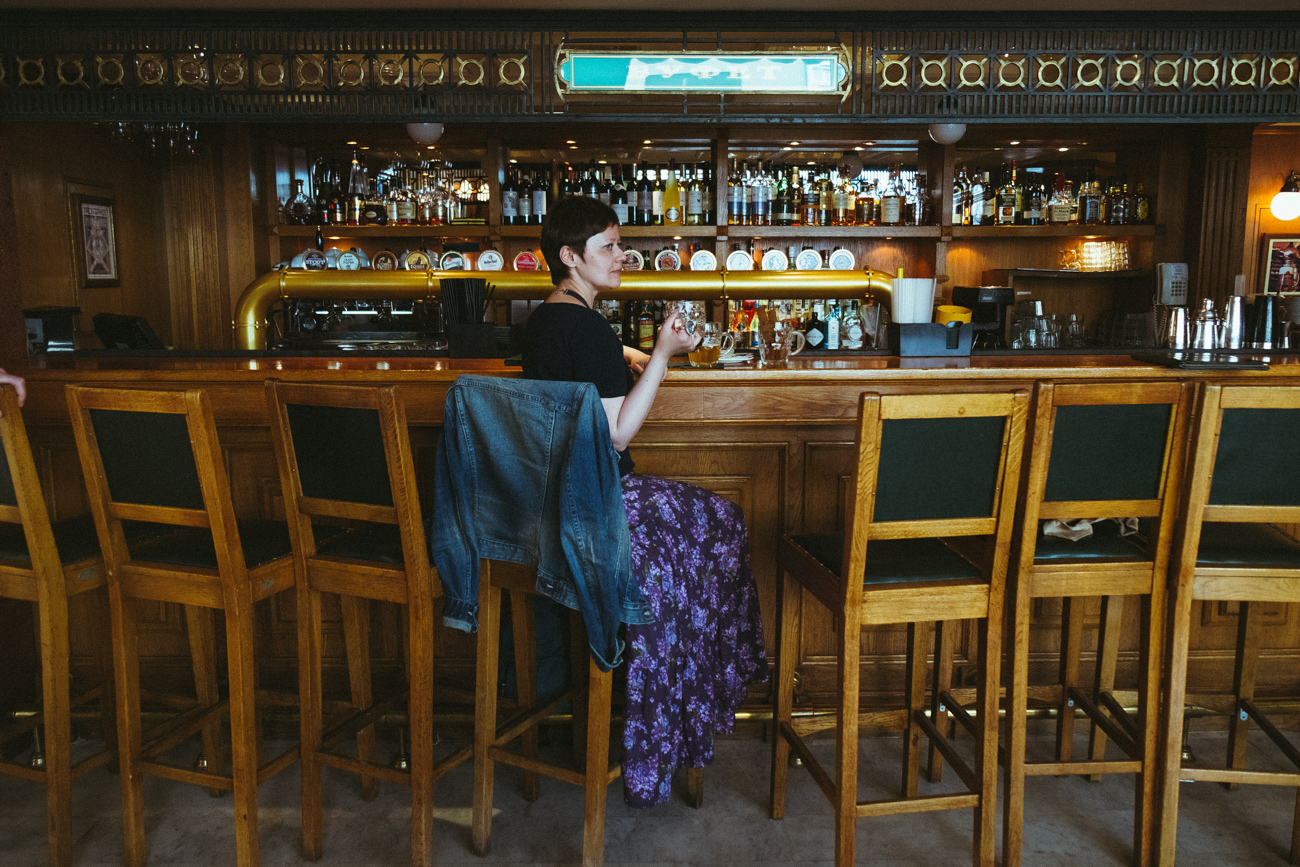 Here you feel as one of the Communist party bosses and bureaucrats. The dining level is higher than those selling chebureki, and this restaurant is located in the former Soviet Ministry of Transport. The title Glavpivtorg refers to a place where beer ('pivo' in Russian) is sold. Here you can of course drink beer, as well as Russian salads with black caviar. Prices are not cheap, but the interior and legendary green lampshades makes for an unforgettable dining experience. There are two floors, with the top one more private and looking like an old-fashioned library or a minister's office.
5 Bolshaya Lubyanka St.
6. Zhiguli bar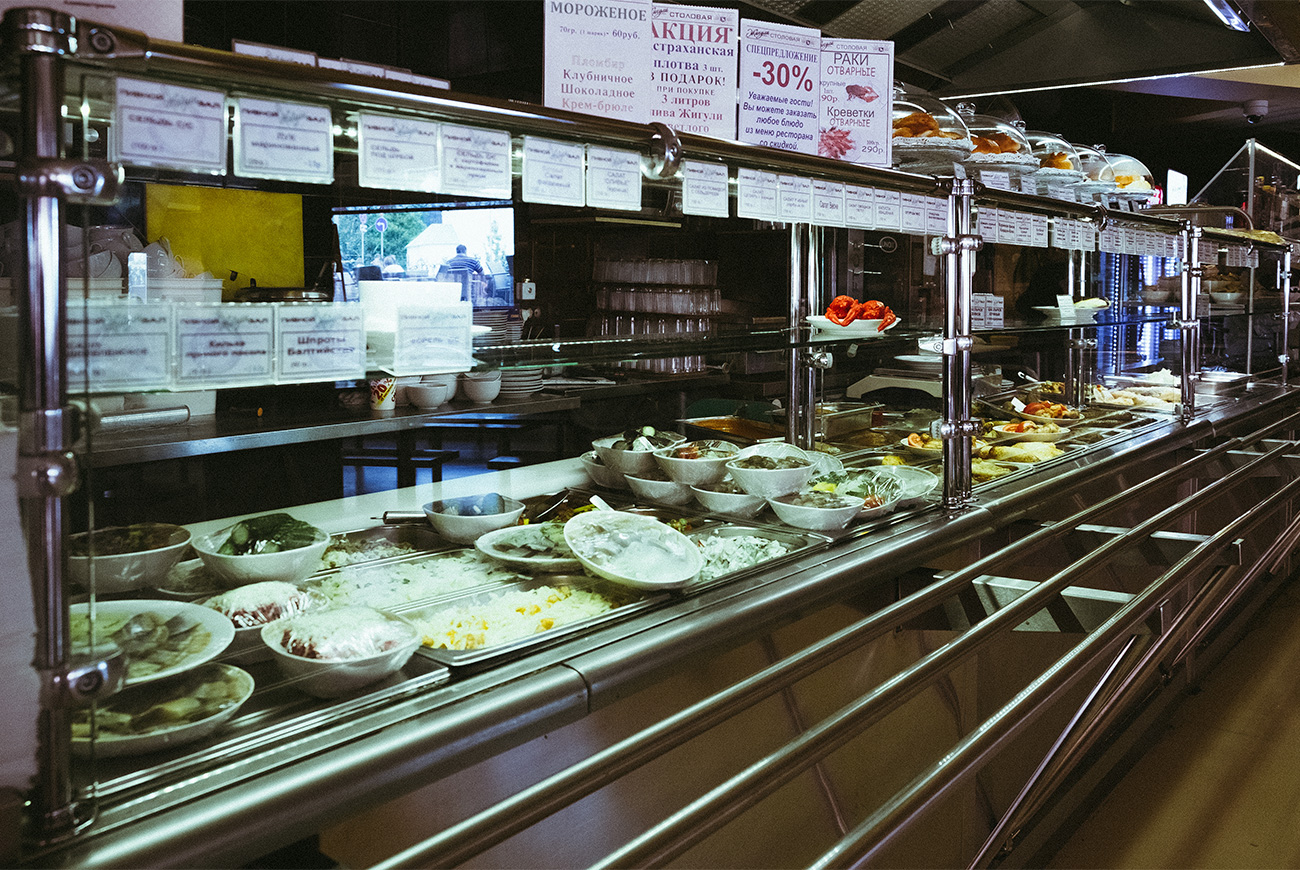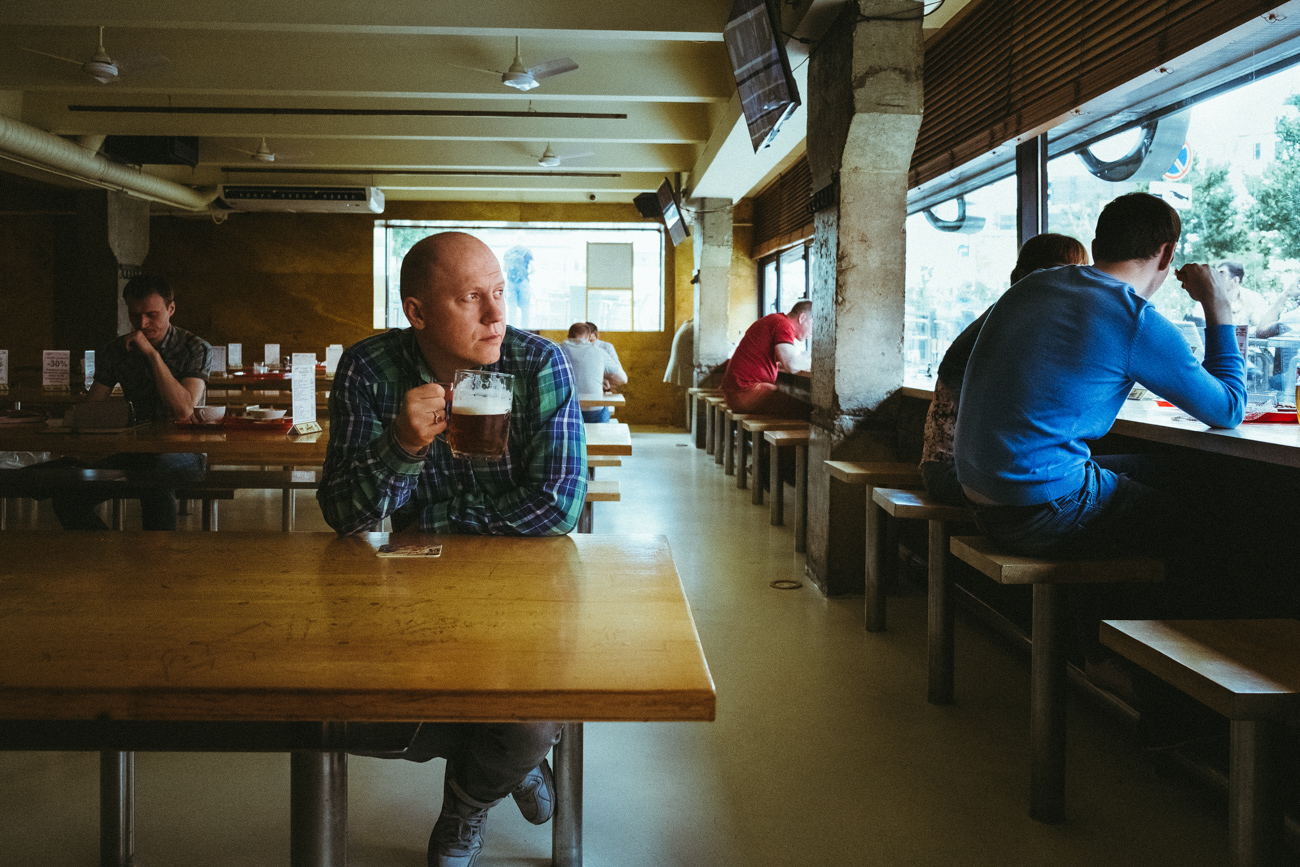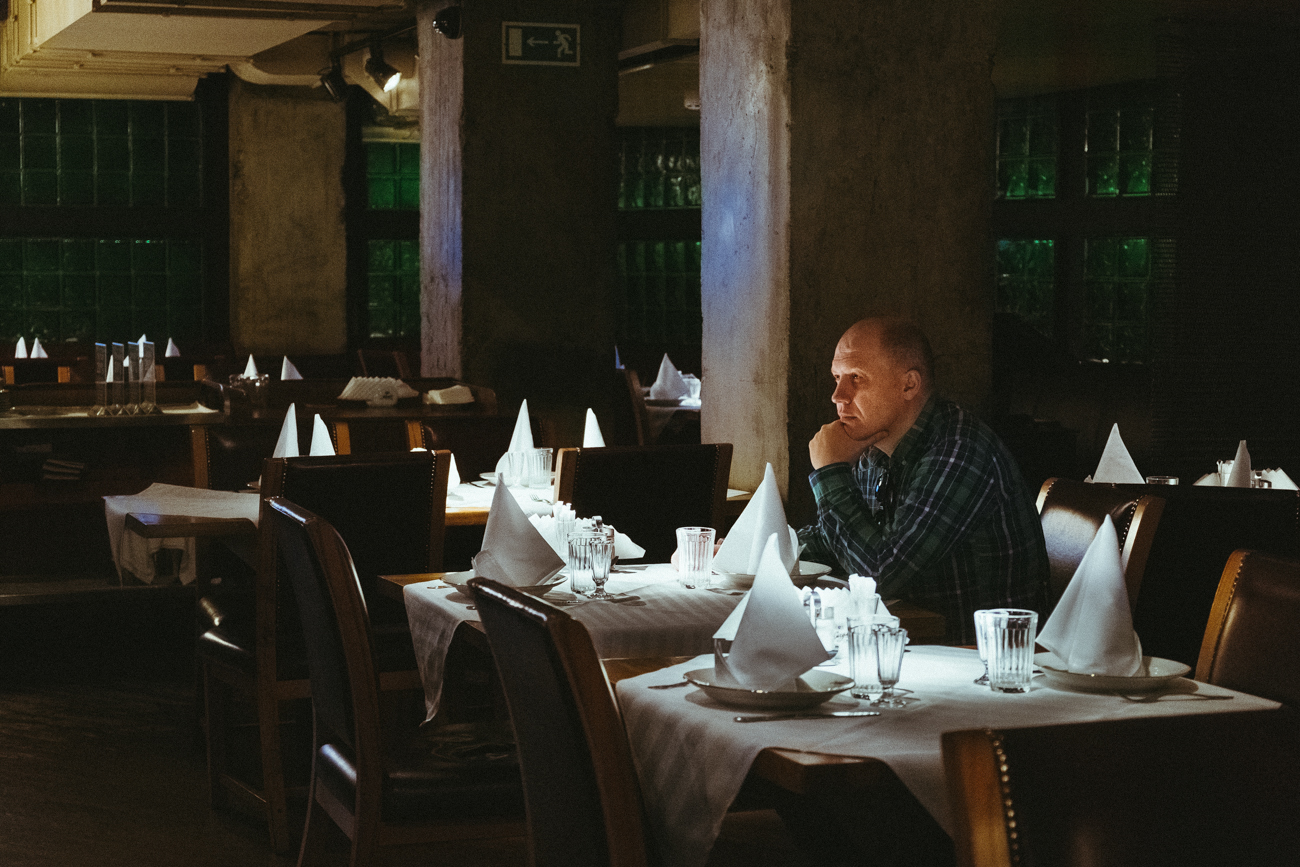 This place is like everything in the Soviet Union, and suggests entertainment both for poor and rich men. There are two rooms - one works as a canteen and has affordable low prices, and another works as a restaurant with live music and has an exquisite menu and high prices. Zhiguli is actually the name of both a Soviet beer and a car. This place is famous for when Vladimir Putin and Dmitry Medvedev drank beer here.
11b1 Novy Arbat St.
7. Uzbekistan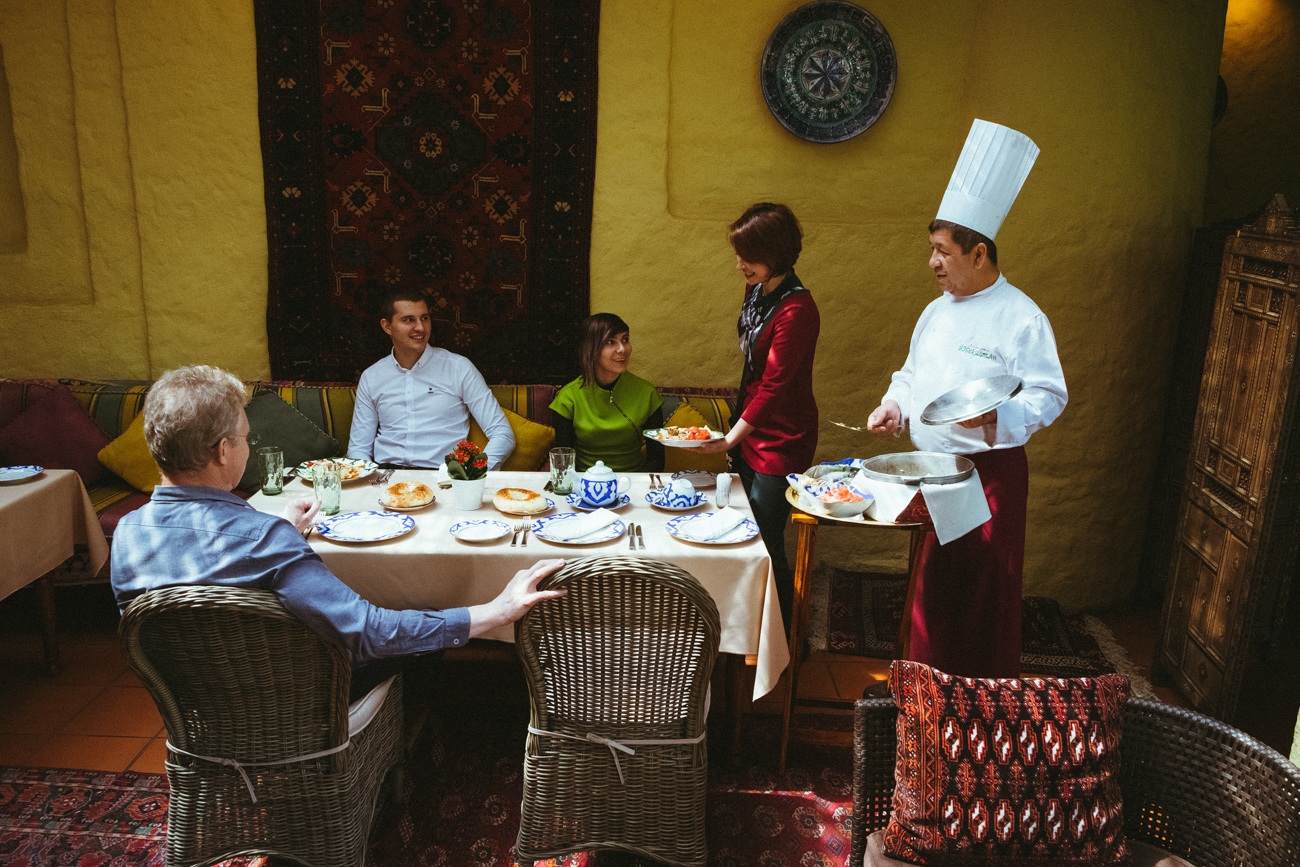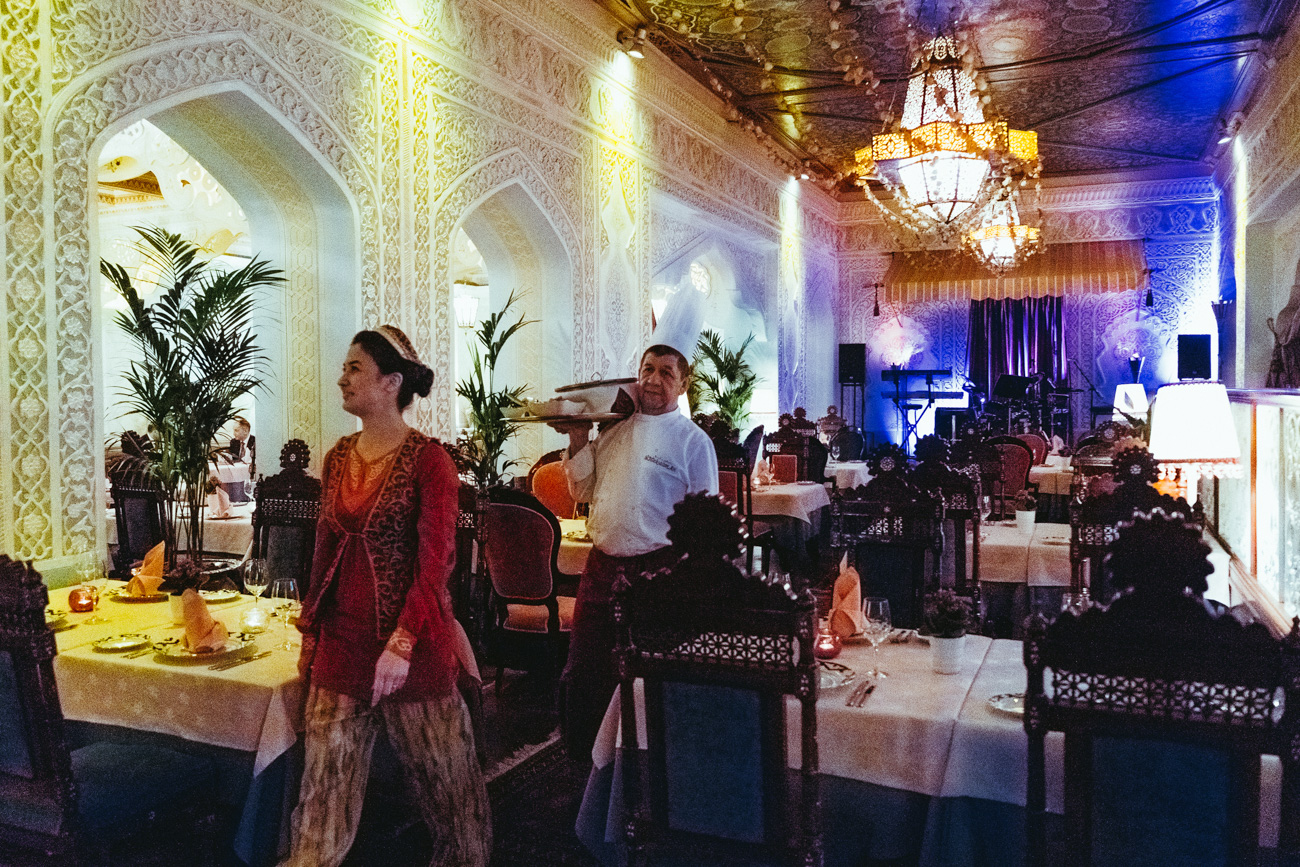 As already mentioned, the Soviet Union was about the friendship of nations – and one of its friends was Uzbekistan, now a sovereign state. Today, nostalgia leads people to this restaurant to drink traditional tea, to eat pilaf and to enjoy the sunny colors of golden Tashkent, Uzbekistan's capital. The menu has not only Uzbek dishes, but also a wide range of Asian dishes.
29b5 Neglinnaya St.
8. Caucasian prisoner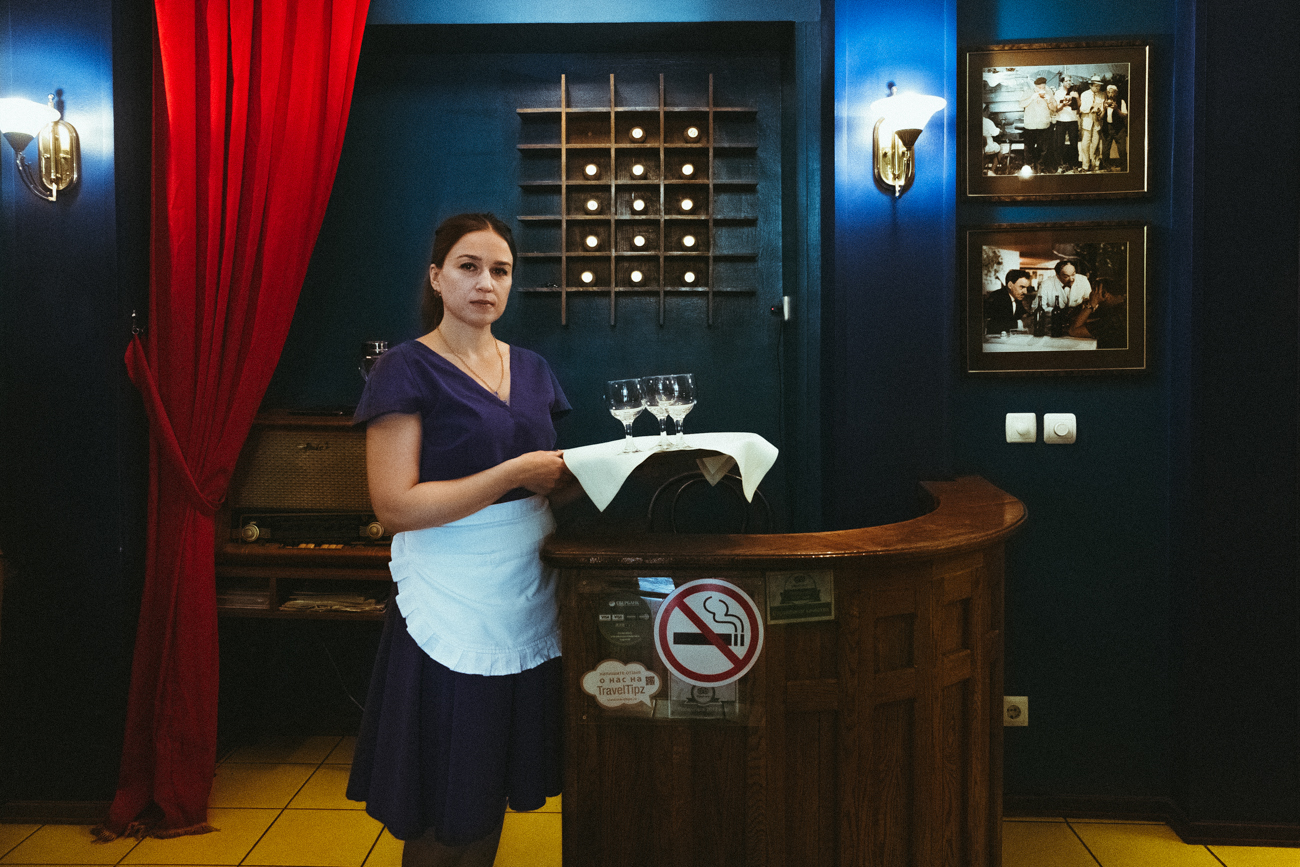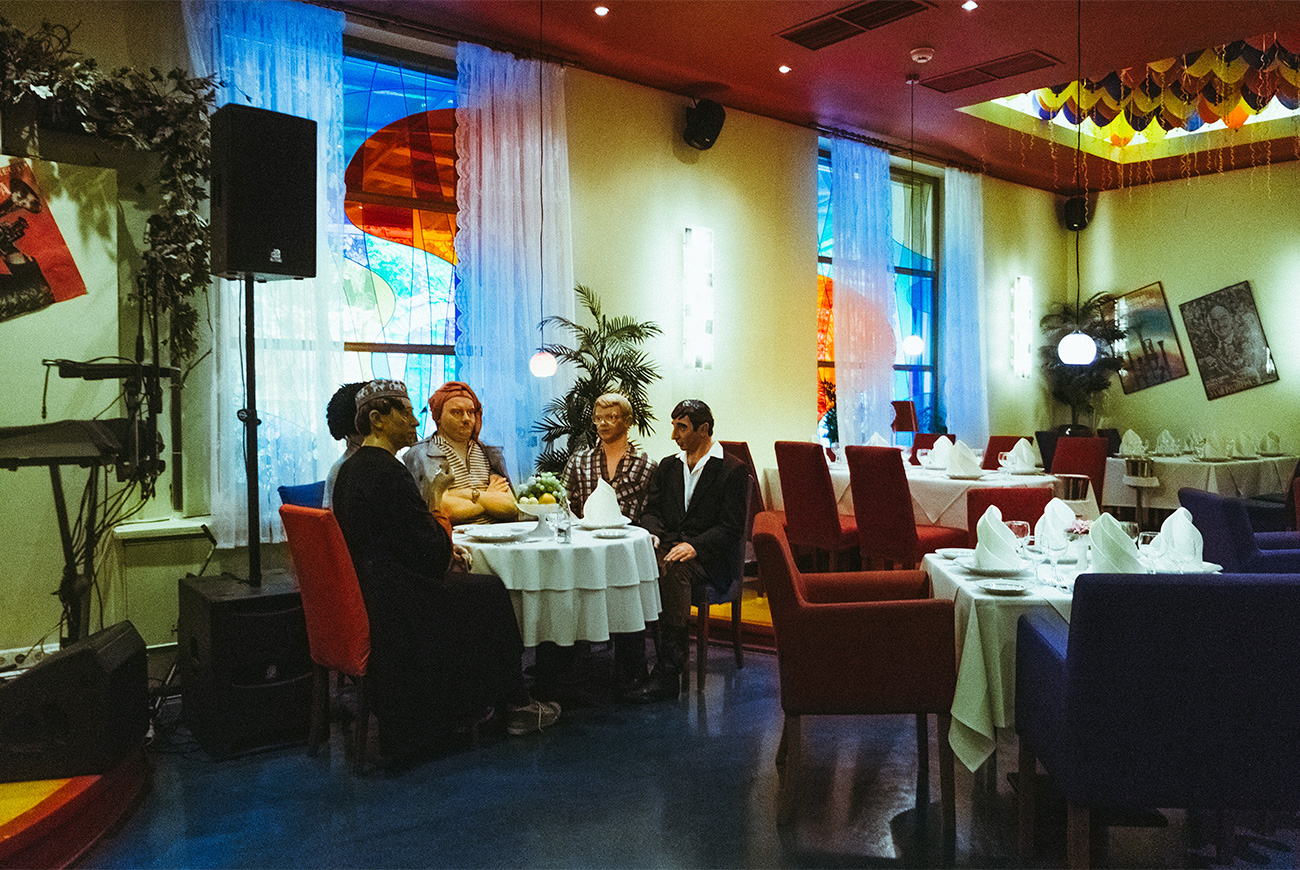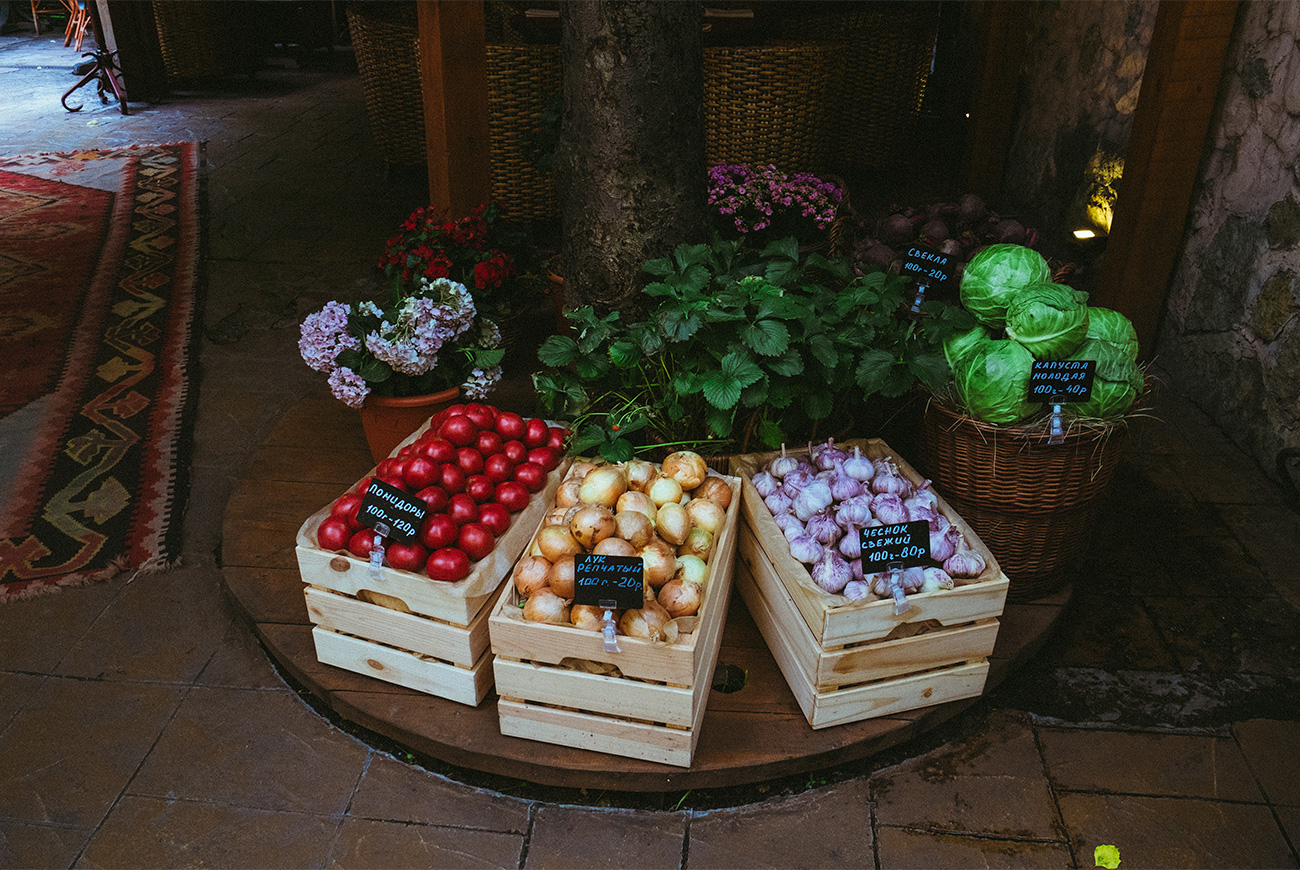 Soviet movies are adored and quoted by all Russians. One of the most popular movies with a southern spirit is Caucasian Prisoner by Leonid Gaidai, and this restaurant is made with motifs from this film. The interior will make you feel as if you're in the Republic of Georgia, with a huge menu that consists of Caucasian, Russian and European dishes. By the way this is a restaurant in the group owned by the leading Russian restaurateur, Arkady Novikov.
36 Prospekt Mira
9. Ottepel (Thaw)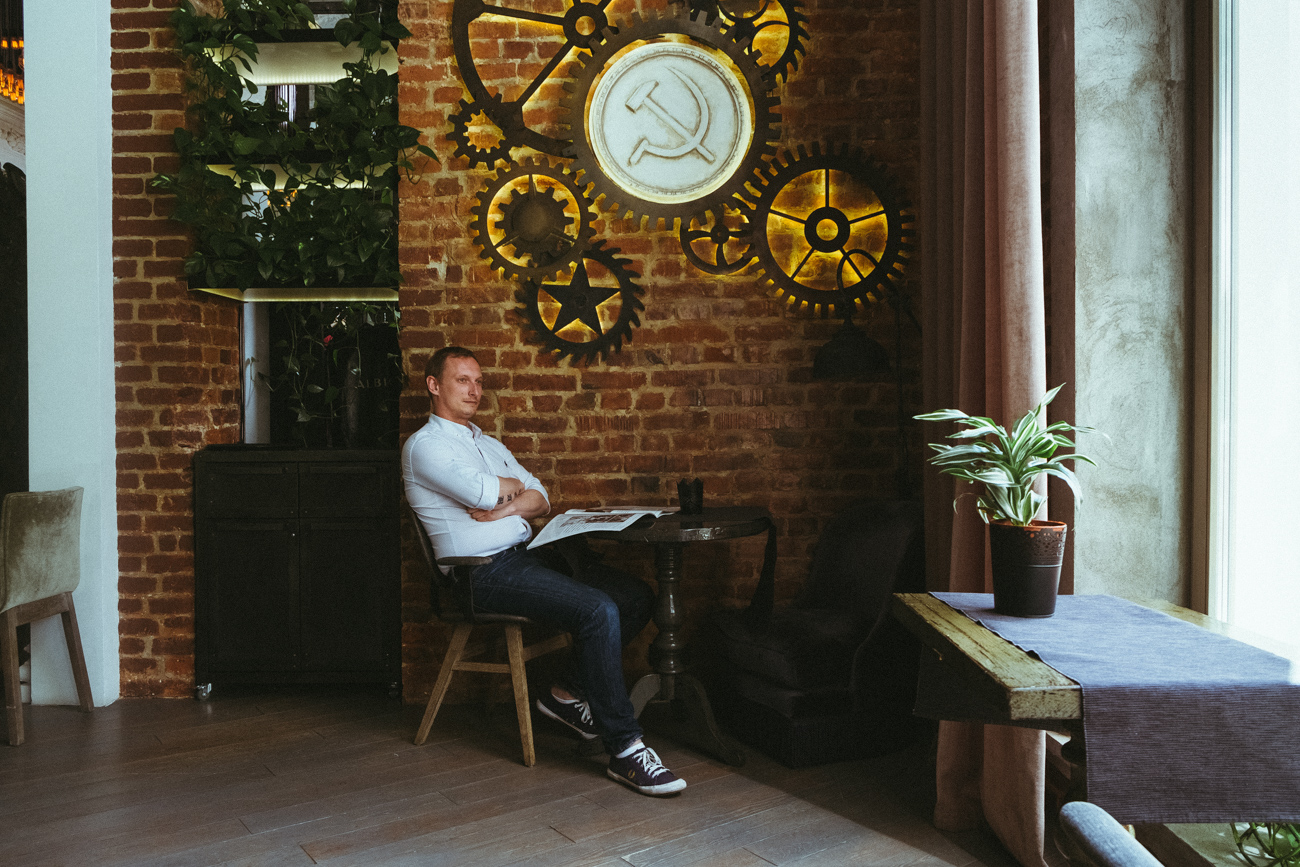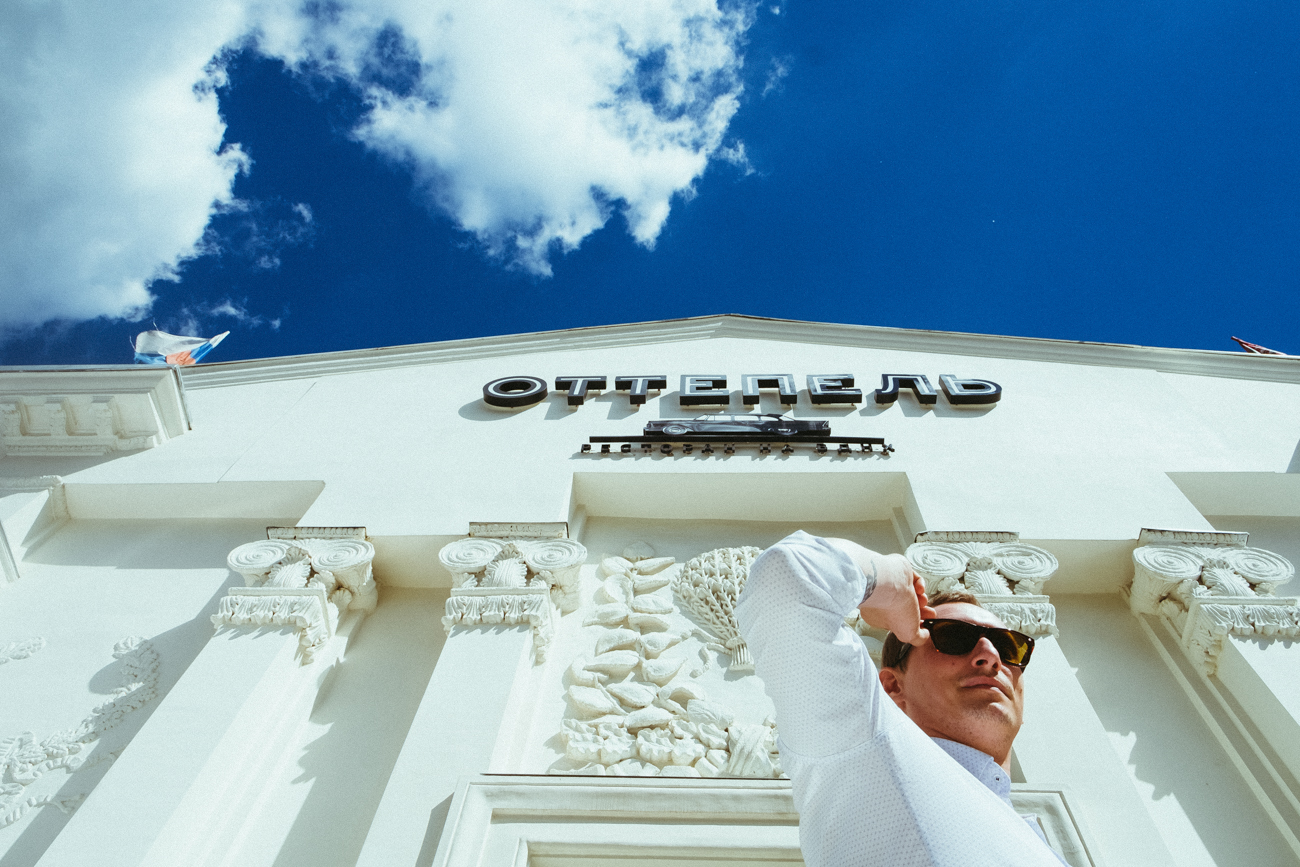 This cozy place with big windows is new and the interior only remotely resembles the Soviet Union – probably a constructivist lamp and couple of other details. But this place is situated in the heart of Soviet Moscow – the VDNKh park. Walking through these exhibits in pavilions that feature the Achievements of National Economy built in the Stalinist Empire style will certainly stir the emotions.
119b311 Prospekt Mira
10. Moskovskoye Nebo (Moscow sky)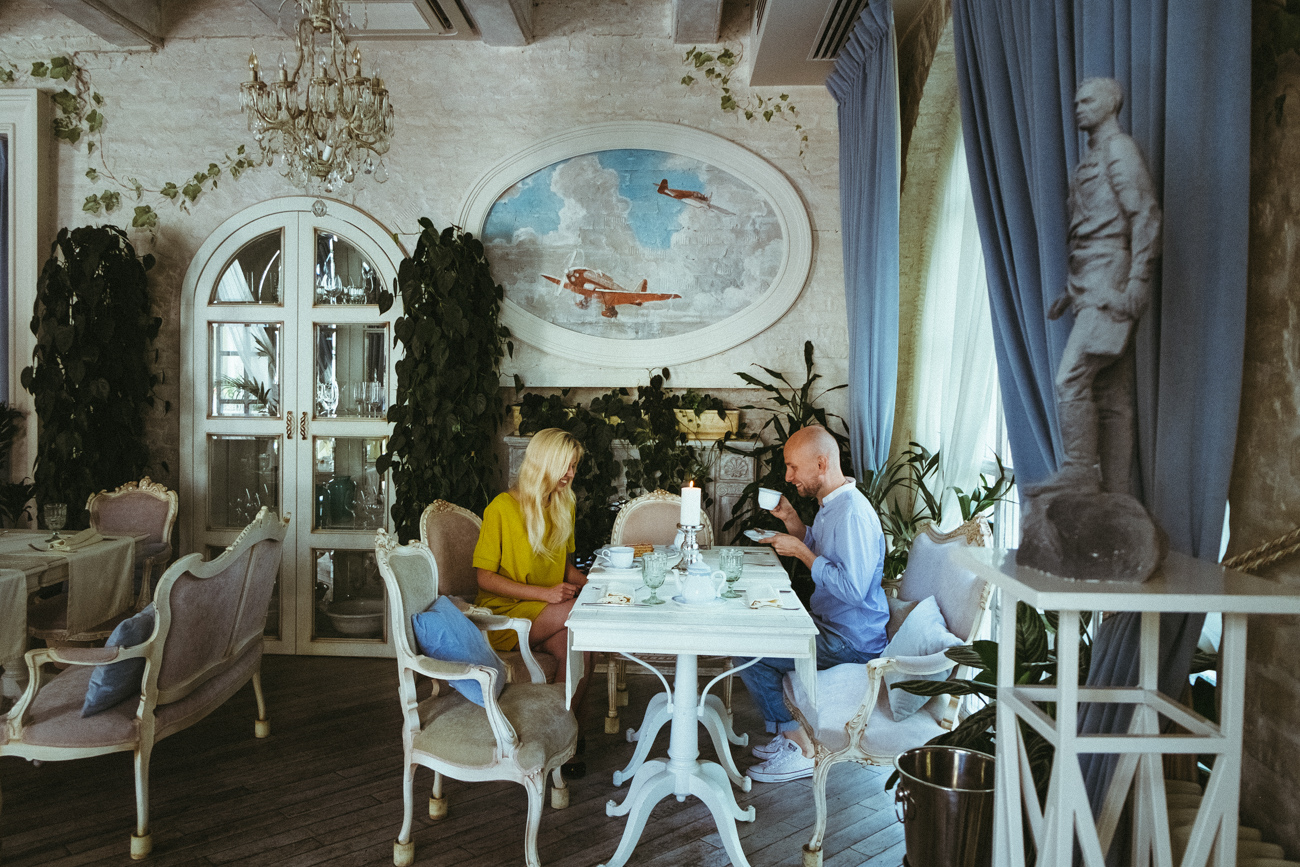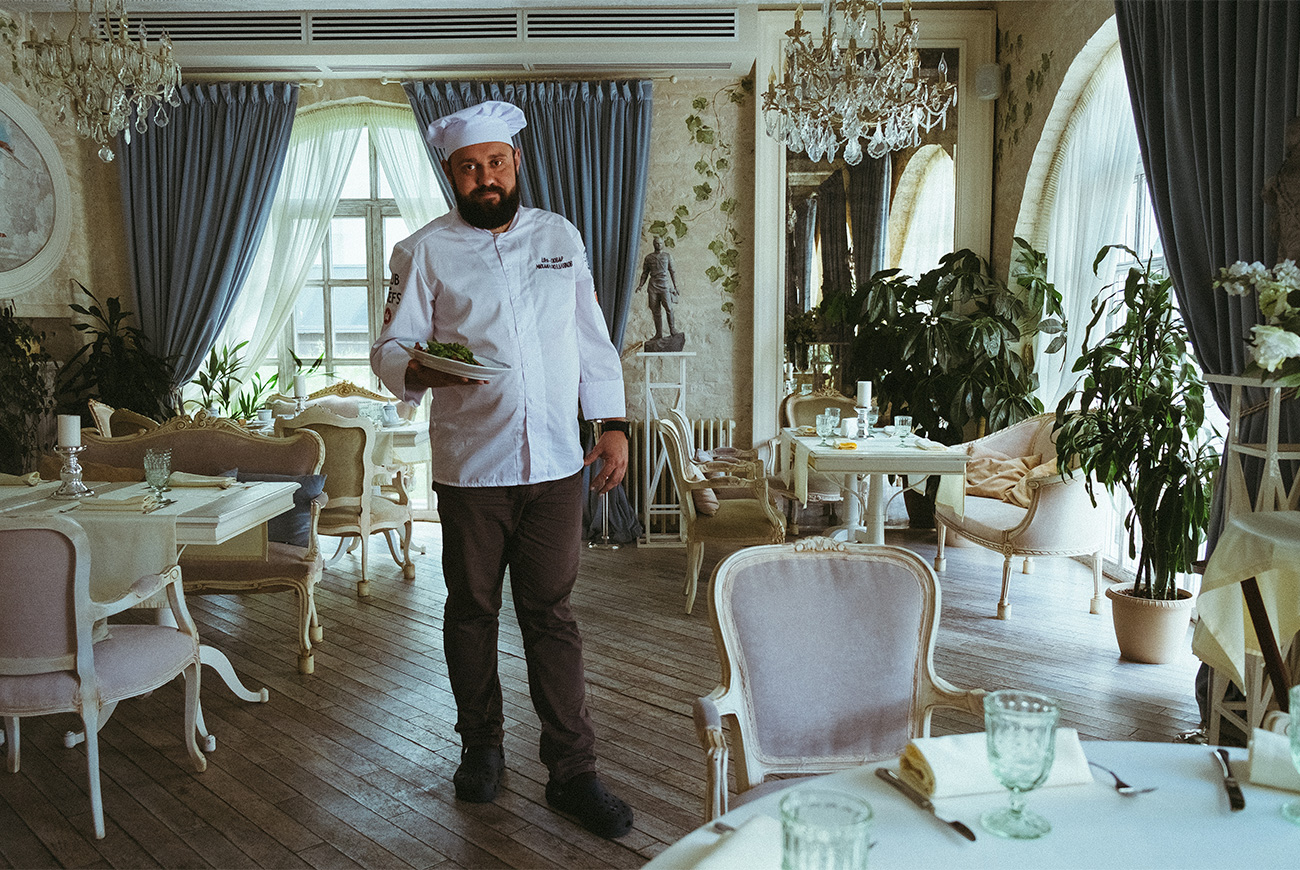 This cafe at the VDNKh park harks to Soviet achievements in the sky, and the interior is decorated with paintings depicting pilots and planes. You can listen to nostalgic Soviet music and enjoy the summer sun on the terrace. The menu has some traditional Russian and USSR dishes.
119с422 Prospekt Mira
If using any of Russia Beyond's content, partly or in full, always provide an active hyperlink to the original material.