Gusinye lapki: Homemade cookies with an Imperial and Soviet pedigree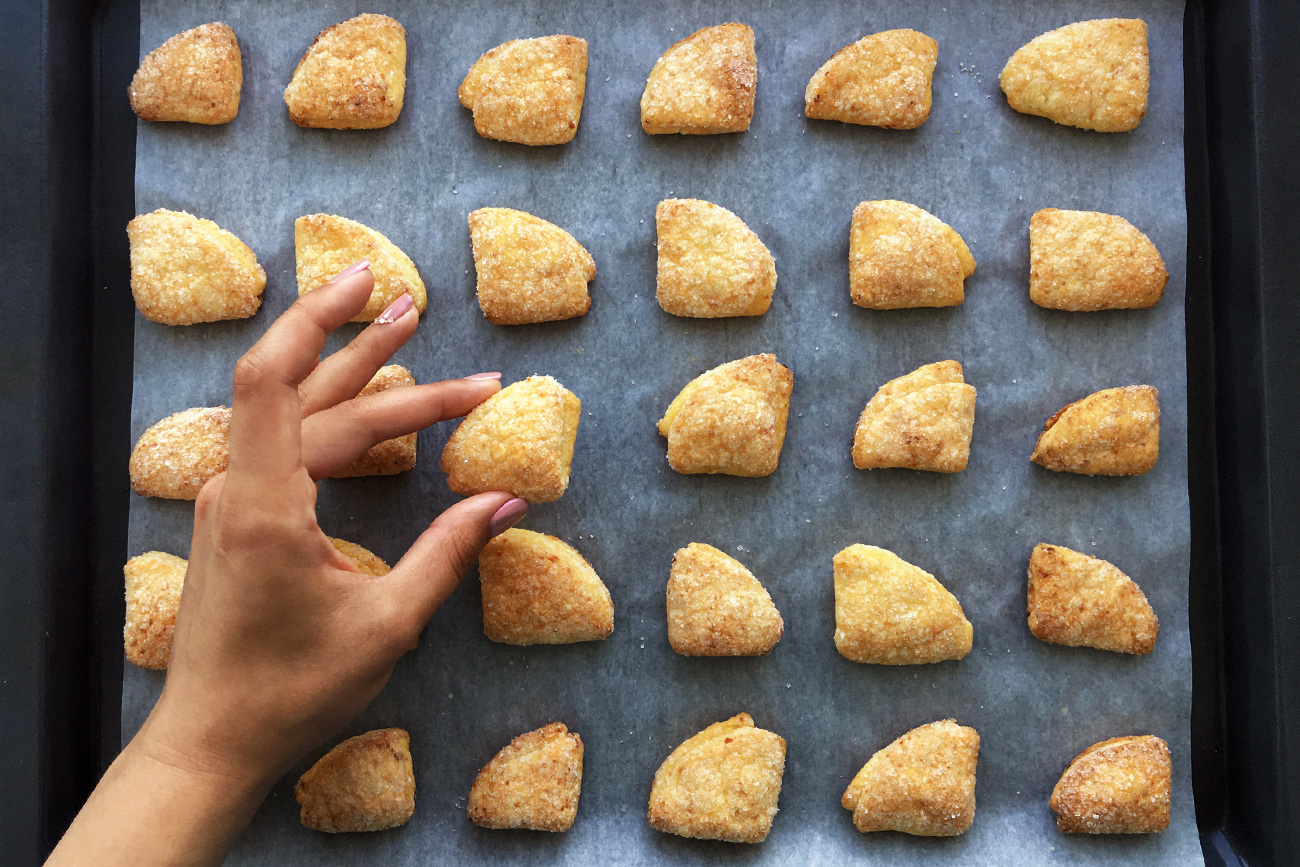 The name of these yummy delights is just too cute!
Victoria Drey
The name of these cookies literally means "goose feet.' But don't worry. No goose was harmed in the process!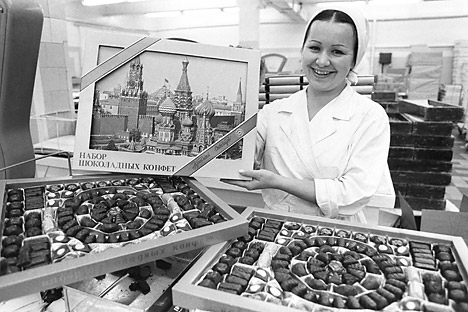 In Russia the recipe for
gusinye lapki
was common in many families. However, it's not the only dessert with this touching and unique name. In the second half of the 19th century, the famous Russian confectioner, Alexei Abrikosov, who was a purveyor to the Imperial Court, came up with the legendary candies called
gusinye lapki
that are produced today. These caramel candies with almond and cocoa have a delicate sweet taste — although purists insist that it has severely changed since those times.
Abrikosov was generally known for creativity in choosing names for his sweet delights, and despite the fact that he was not the creator of gusinye lapki he definitely inspired Soviet pastry-cooks who gave the cookies the funny name.
Ingredients:
200g tvorog, curd or cottage cheese
150g butter
1 glass plain flour, and some for dusting
1/2 teaspoon baking powder
1/2 glass sugar
Gusinye lapki
are my dad's favorite, and my grandmother spoiled him with this cookie in his childhood. Now, there's even a tradition in our family: every time my parents visit I bake
gusinye lapki
for my dad. It's easy and quick to make, and leaves many warm feelings.
You'll be surprised how easy they're to make and how fast your family and friends will devour them.
How to make it:
1. First, properly mix tvorog and room-temperature butter with a fork. You'll get a nice and smooth mixture.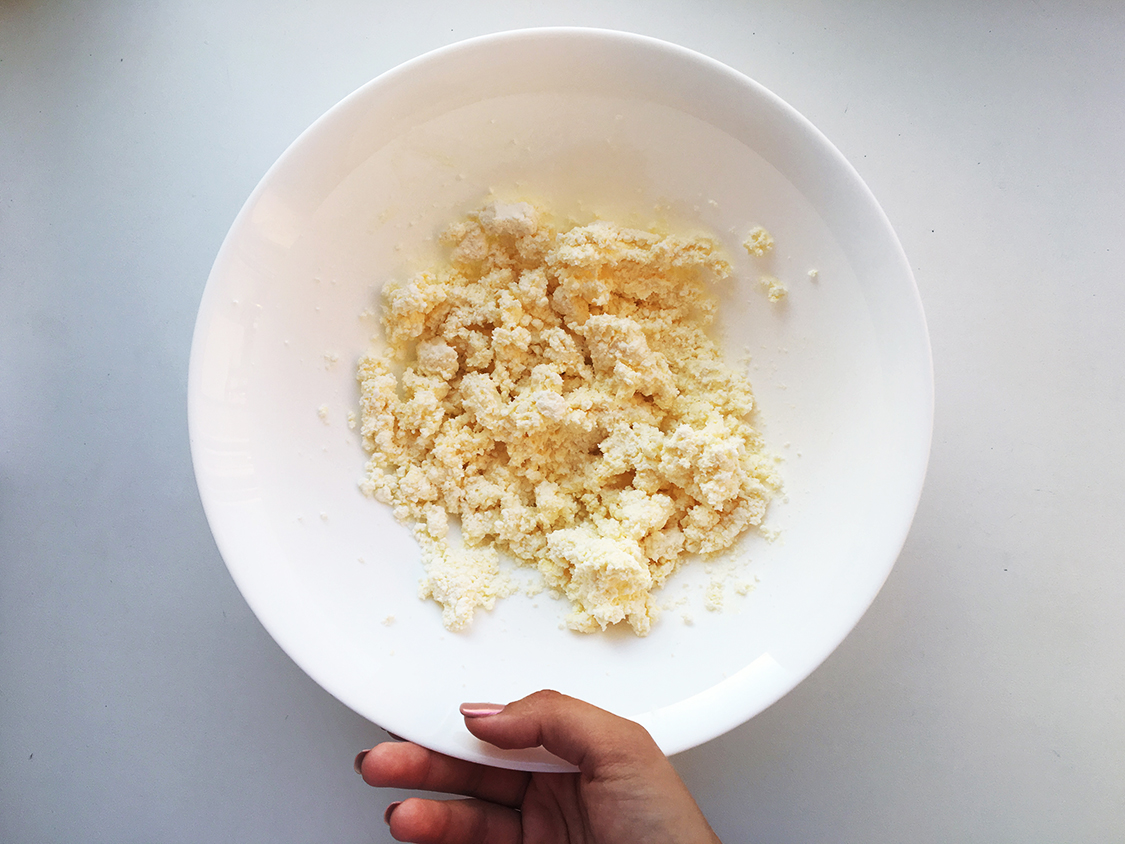 Victoria Drey
2. In a clean bowl sift the flour with baking powder to enrich with air, which makes the cookies fluffier. Now, add the flour into the mixture until you have a dense and at the same time soft dough. Then tightly enclose it in cling wrap and put in the fridge for an hour or two. The dough should be cold and rather firm so it's easy to work with.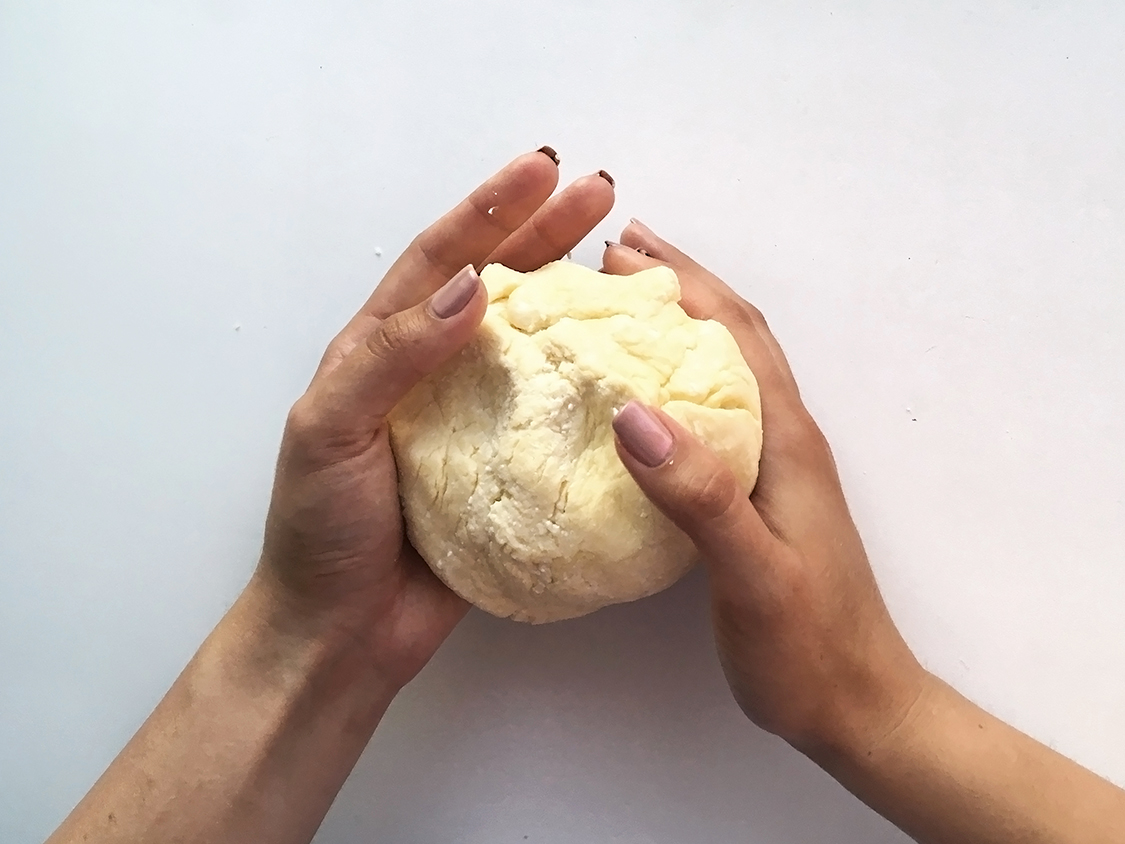 Victoria Drey
3. Generously dust your cooking area with flour and start rolling the dough. You should get a 5mm layer. Next, take a small round cooking mold (about 7cm in diameter) and cut many circles. Don't worry if there is no appropriate form in your kitchen: you can easily make circles with any round glass border.
4. The next step is the most important: form cookies from circles. Take a circle and dip one side in sugar. Fold the circle in half to get a semicircle: the sugar side should be inside. Now dip one side of your semicircle in sugar, and again fold your semicircle in half with the sugar inside. Finally you have a kind of a quarter-circle; dip one side in sugar for the last time and put on a baking tray covered with baking paper.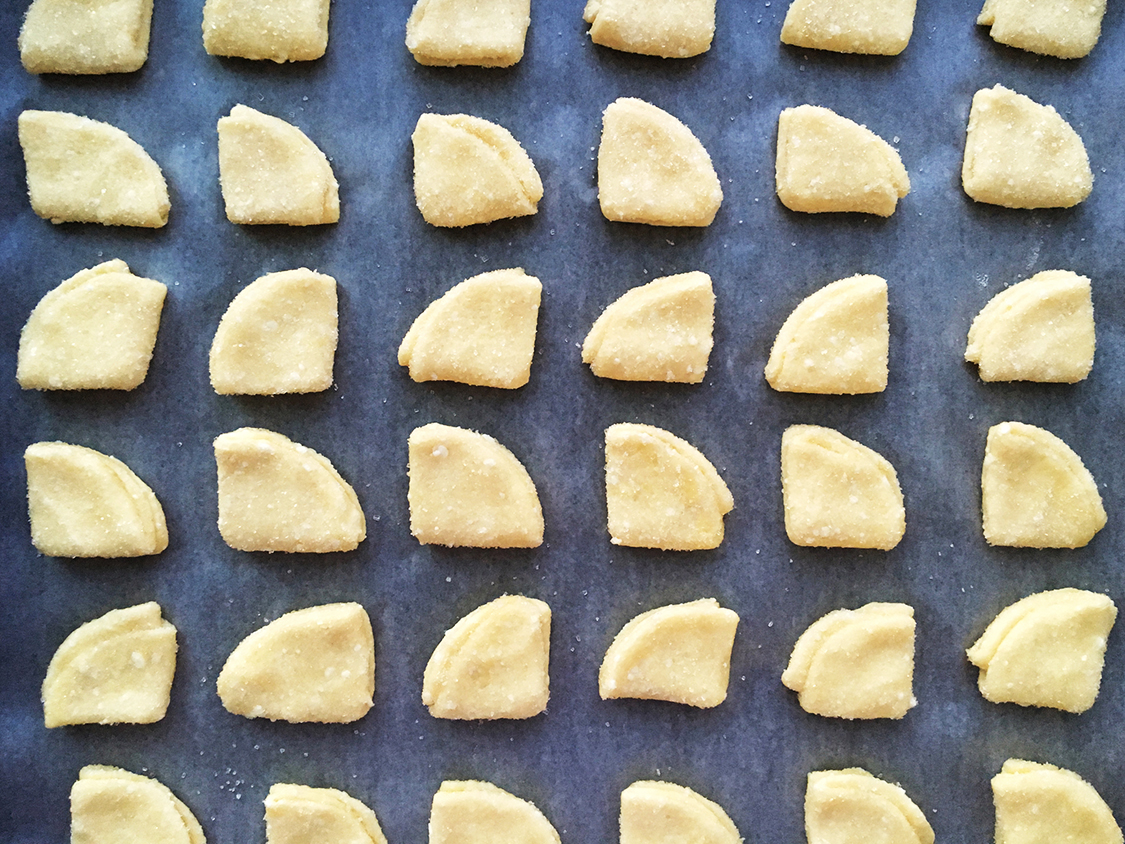 Victoria Drey
5. Bake for about 30 min (180 °C) until they brown a bit. Finally you have gusinye lapki: soft, fluffy and incredibly delicious.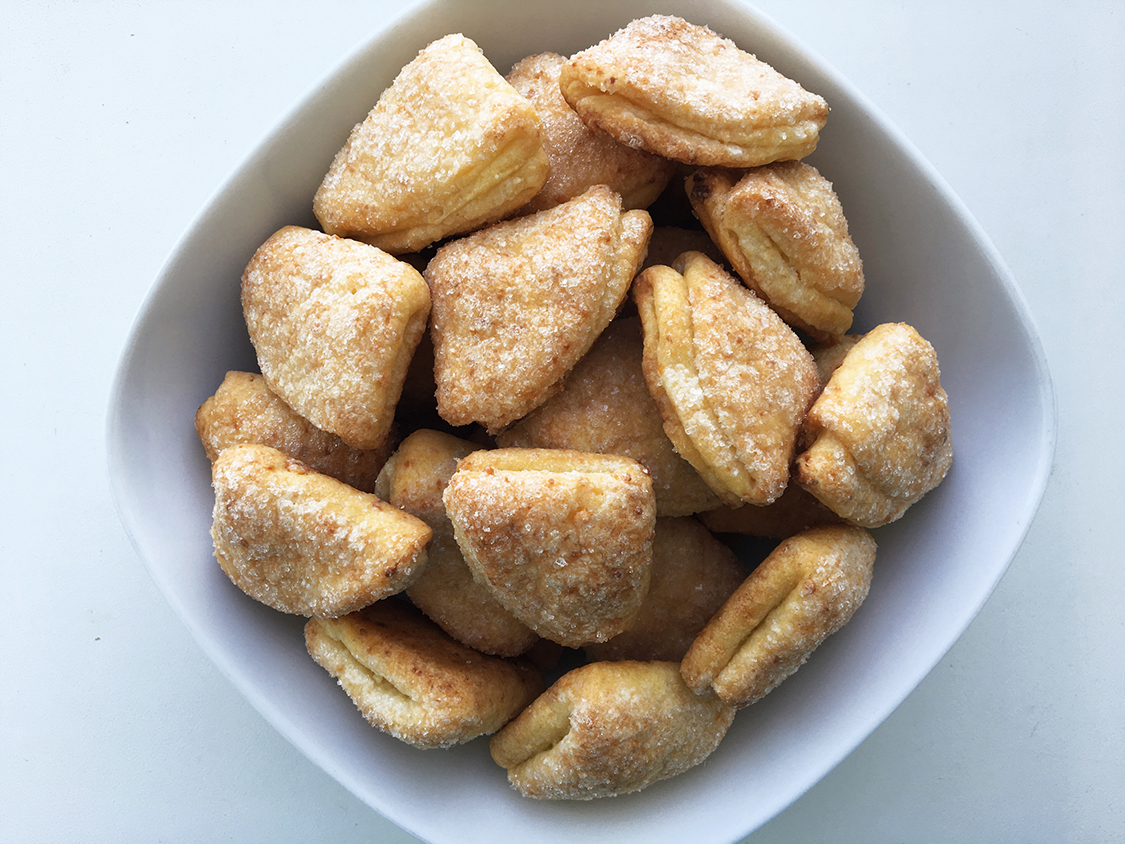 Victoria Drey
If using any of Russia Beyond's content, partly or in full, always provide an active hyperlink to the original material.