As foreign tourists would say, there were three reasons to visit the USSR: Watching ballet, going to the circus, and tasting the ice cream. Every year, the country exported more than 2,000 tons of the dessert. But what made Soviet ice cream so special?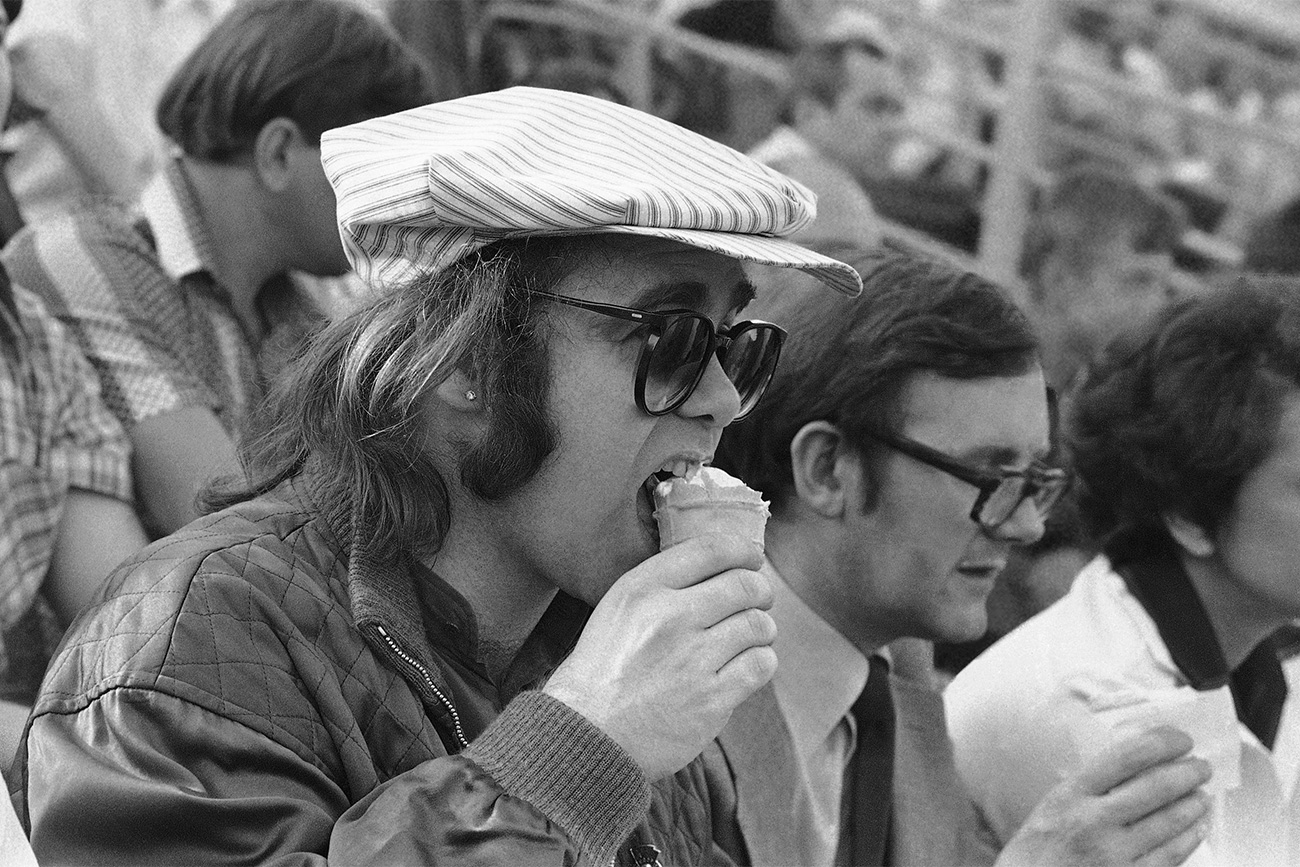 British rock star Elton John has a snack as he attends a soccer match in Moscow between the Central Army Club and Dynamo Minsk, May 26, 1979. / AP
The popularity of ice cream boomed in the Soviet Union during the 1930s, when the state implemented certain standards for the delicacy. People across the country ate the same brands and ice cream became a nationwide pudding. Manufacturers were only allowed to use natural ingredients – there were no chemical additives in food! That's why Soviet people remember its rich, milky taste.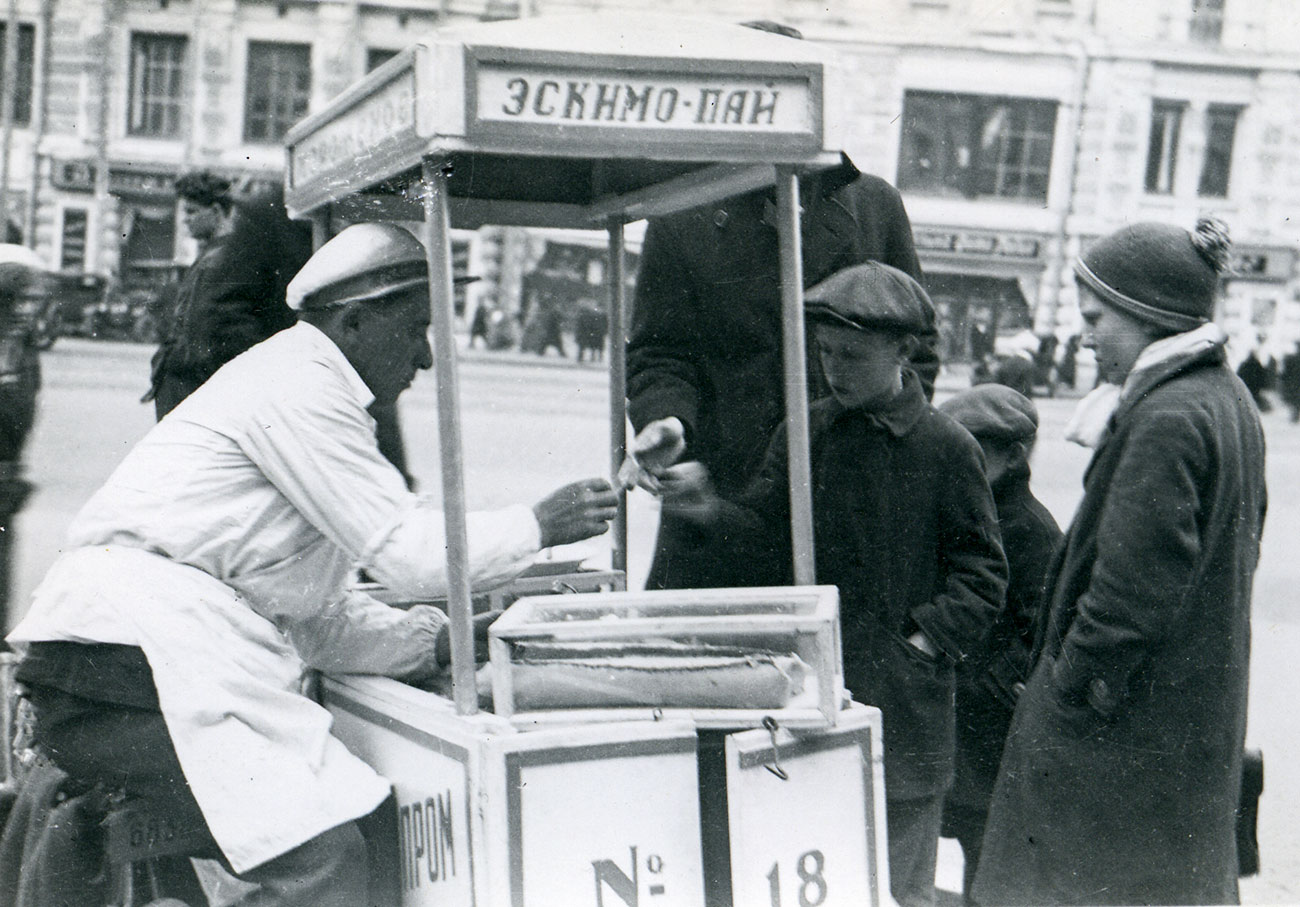 Selling ice cream, USSR, 1935. / Municipal Archives of Trondheim
Ice cream was sold in bulk or peddled to eager kids in 50 g or 100 g packages on street stalls, kiosks, and cafes.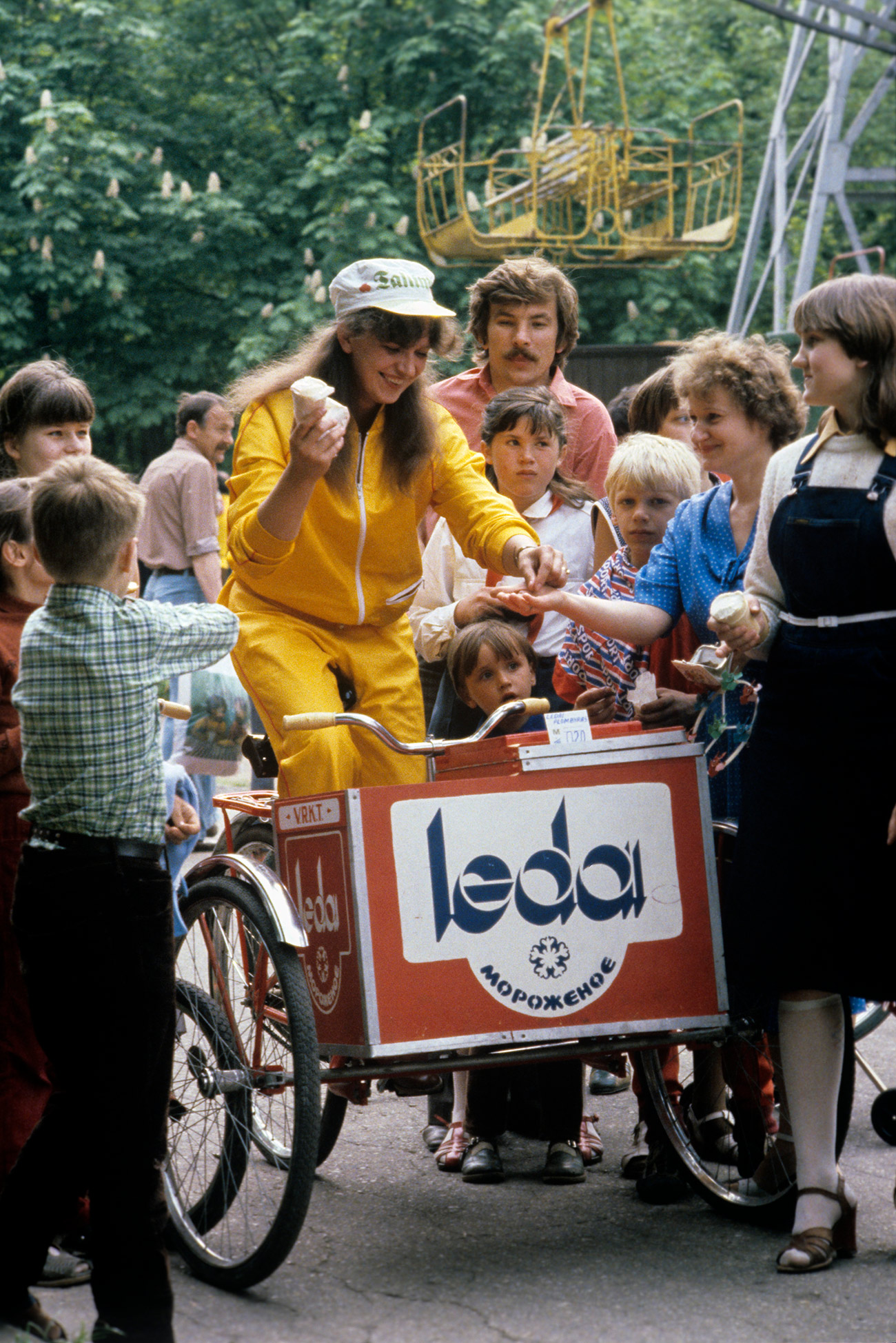 Day of Cyclists in Siauliai, Lithuania, Soviet Union, 1983. / Alexander Zemlyanichenko/RIA Novosti
People would often buy several packets before running home to make sure all the family got some. A lady wearing a peculiar bonnet would open the metal container and you could pick out your favorite brand.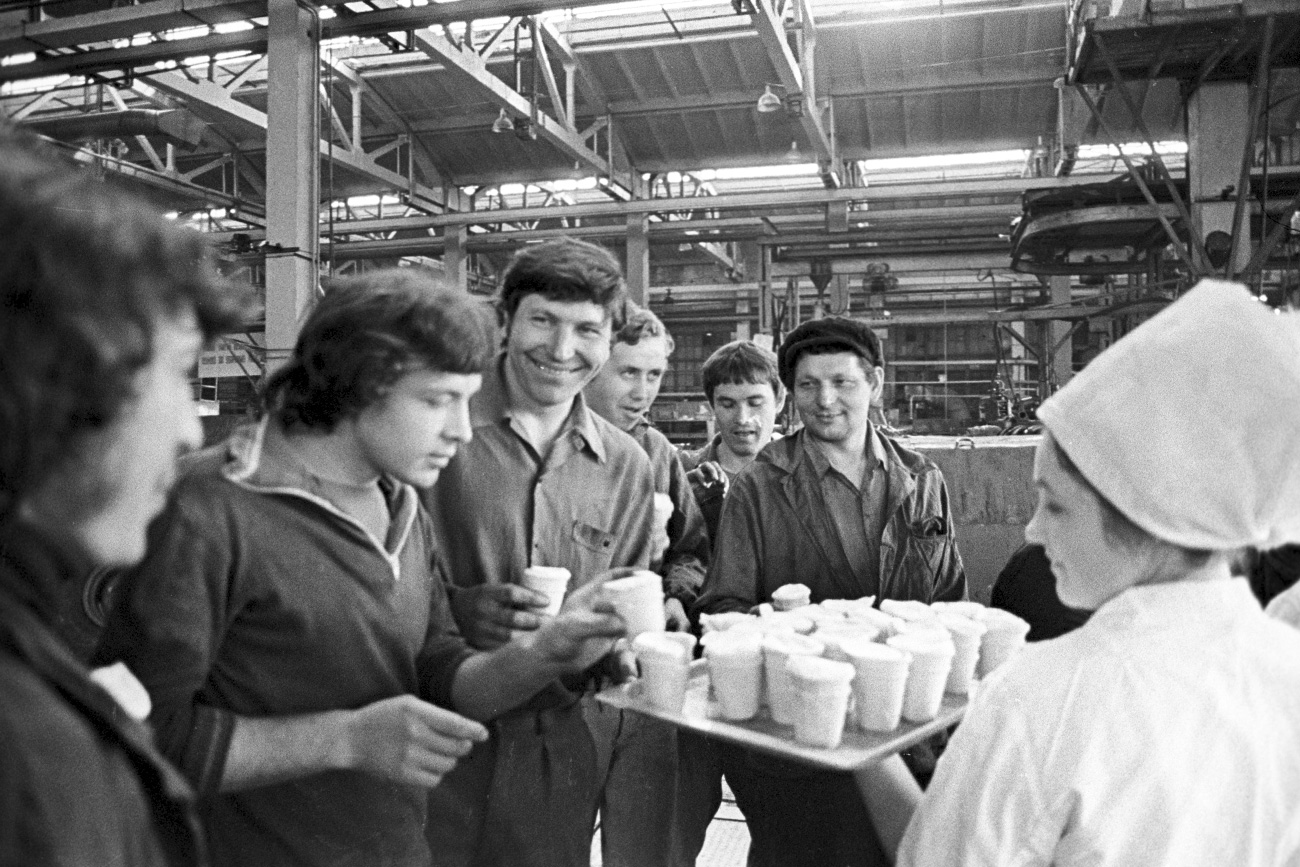 Ice cream for the workers of the Taganrog Combine Plant, 1980 / A. Zhigaylov/RIA Novosti
You could buy different flavors of ice cream in cafés. It was served in scoops in special metal dishes and sprinkled with grated chocolate, nuts, or slathered in syrup. If you were really lucky, you could ask for all three at once!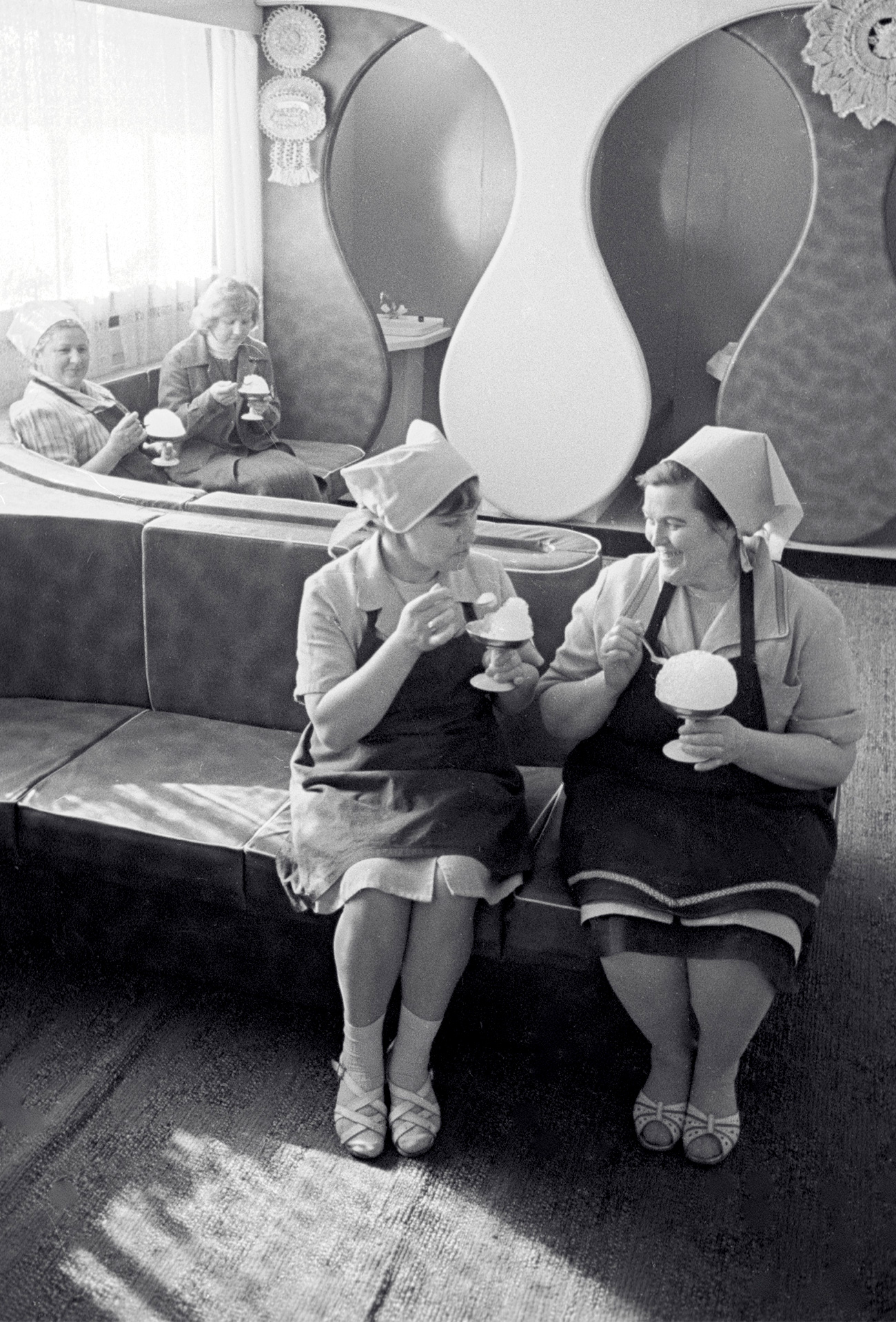 Workers from a Vilnius furniture plant eating ice-cream at a cafe, 1986. / Audrius/RIA Novosti
The most sought after Soviet ice cream was from Moscow's main department store, GUM. It came in crème brûlée, chocolate, or vanilla flavor and was served in a waffle cup. Many tourists who visited the Russian capital made stopping off at the store's ice cream counter a priority. After all, it was and still is close to Red Square, the Kremlin, Lenin's Mausoleum, and St. Basil's Cathedral. Its recipe is still kept a secret - even today - and remains very popular among Muscovites and travelers.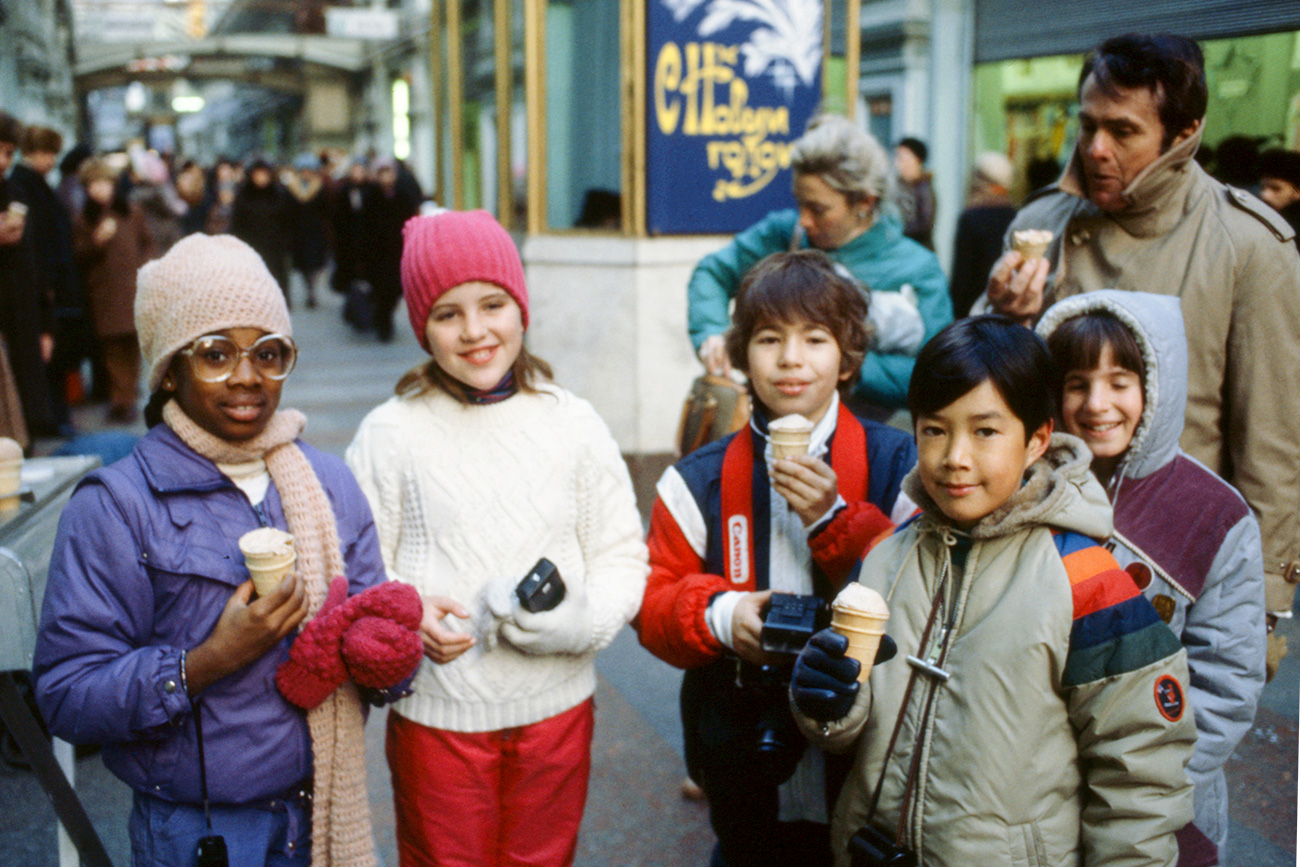 American children visit the GUM store in Moscow, 1984. / Alexander Yakovlev/TASS
Ice cream in a waffle cup was usually covered with thin round paper, which children often licked and pasted on doors and windows.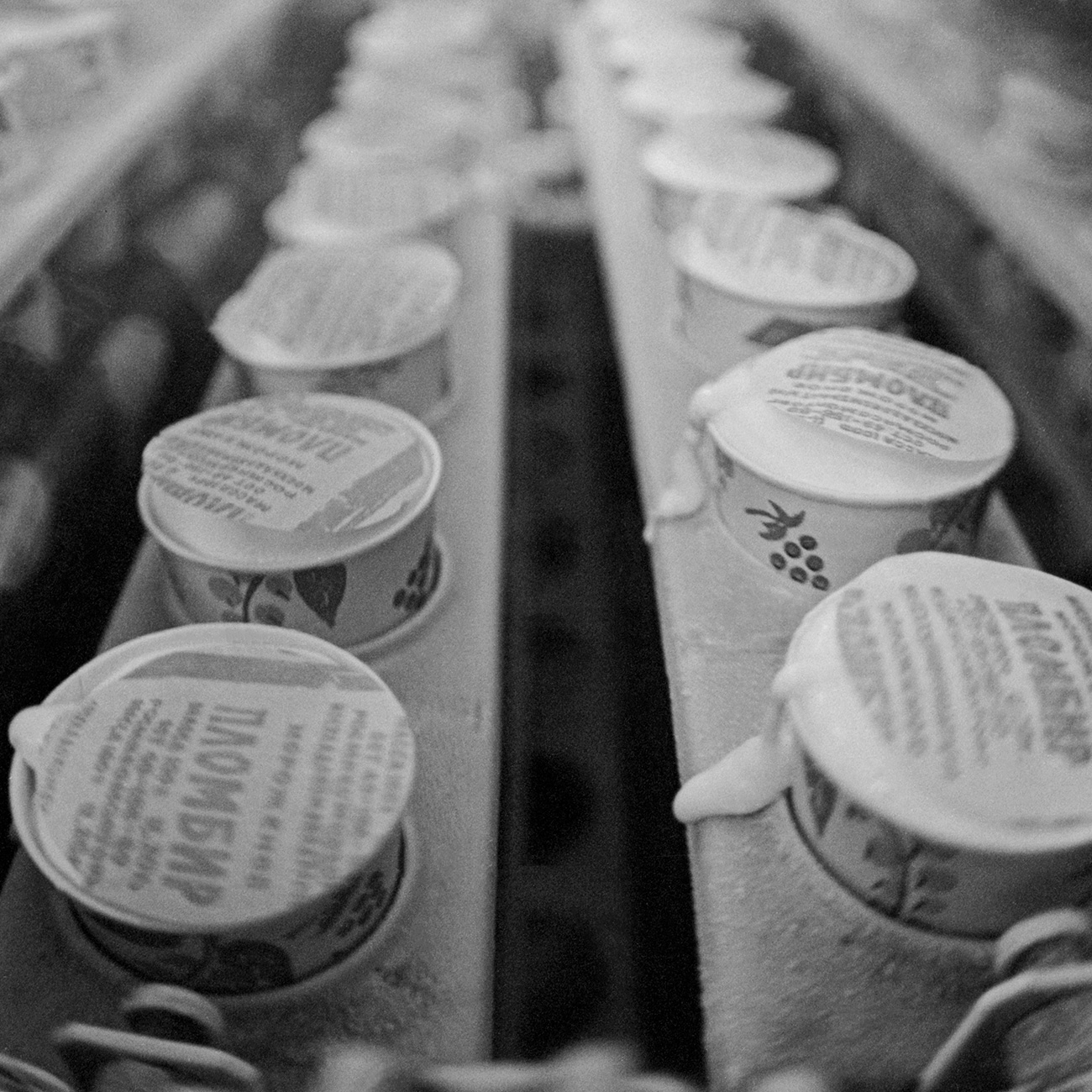 Ice cream of the Podolsk plant, 1990. / Sergei Mamontov/TASS
During the fifties, "ice animals" were used to advertize Soviet ice cream: A penguin holding a platter, a seal with a tall glass of ice cream on his nose, and polar bears on an iceberg.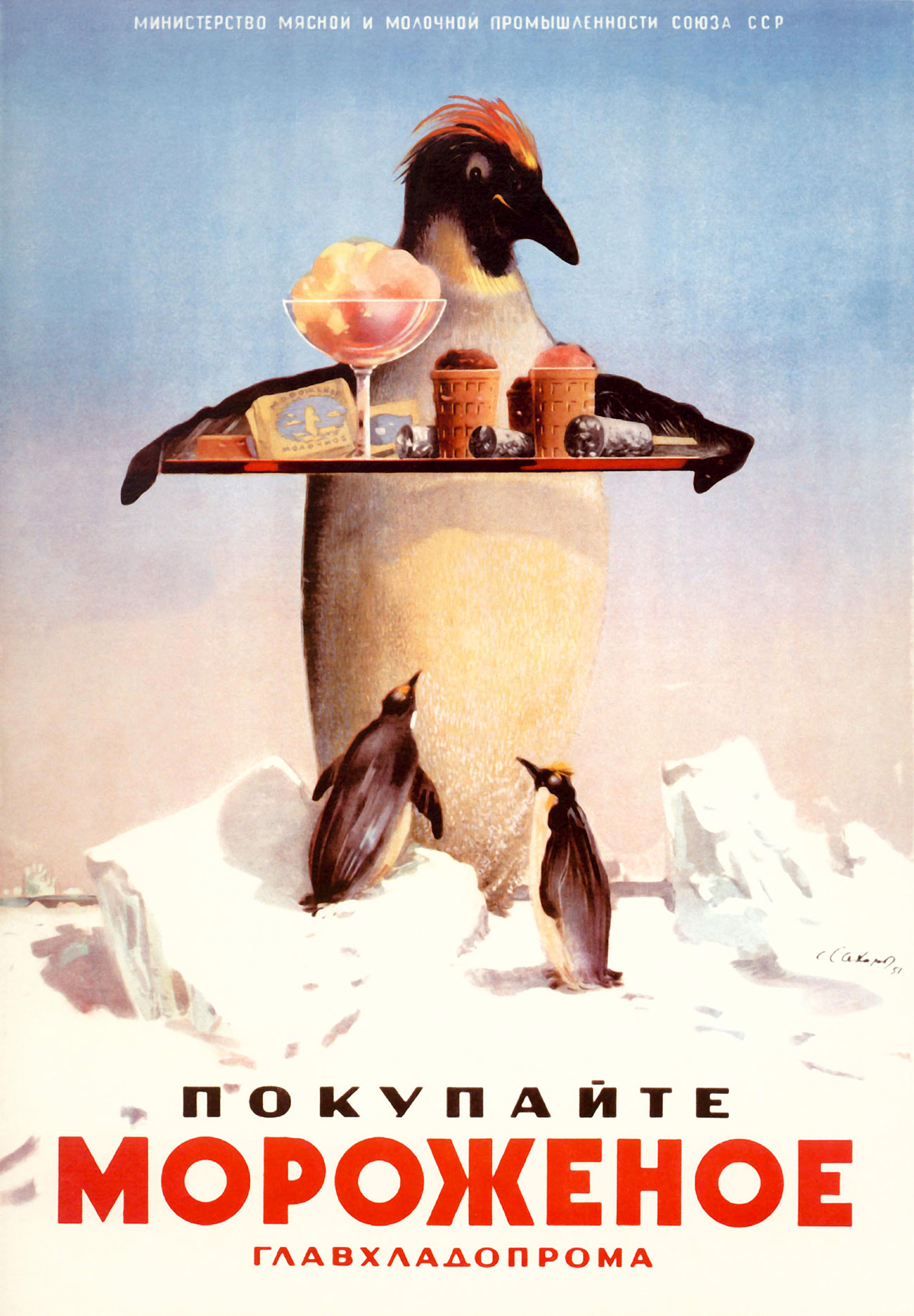 'Buy the ice cream of the GlavKhladoProm', says the Soviet poster. / Press Photo
One of the most popular ice creams was in the shape of an eskimo on a stick.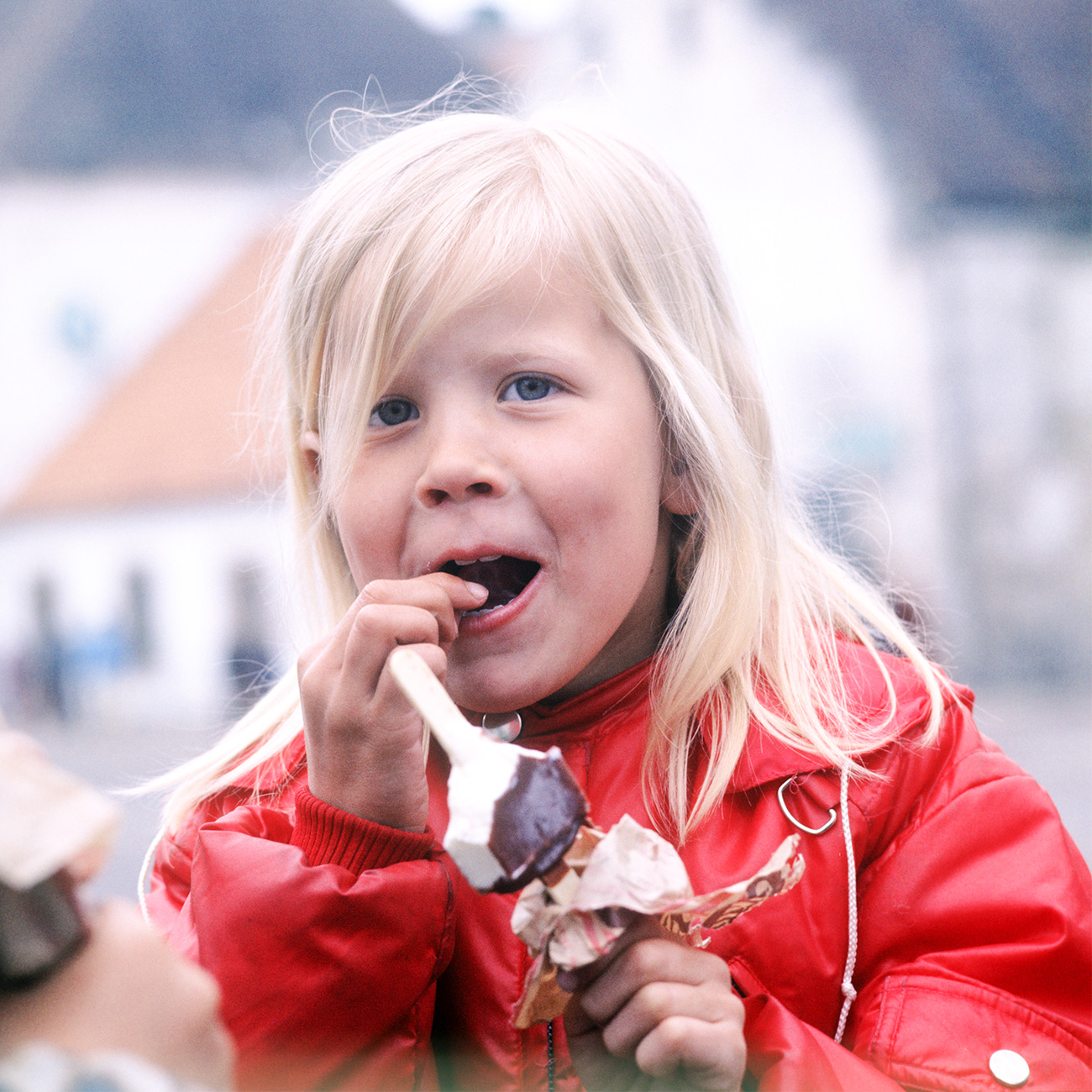 A little girl living in a fishery on the Saaremaa Island, Estonia, USSR. / Yuri Vendelin and Yuri Belinsky/TASS
Until the end of the 1940s, the "Eskimo" ice cream was handmade (sticks were served separately).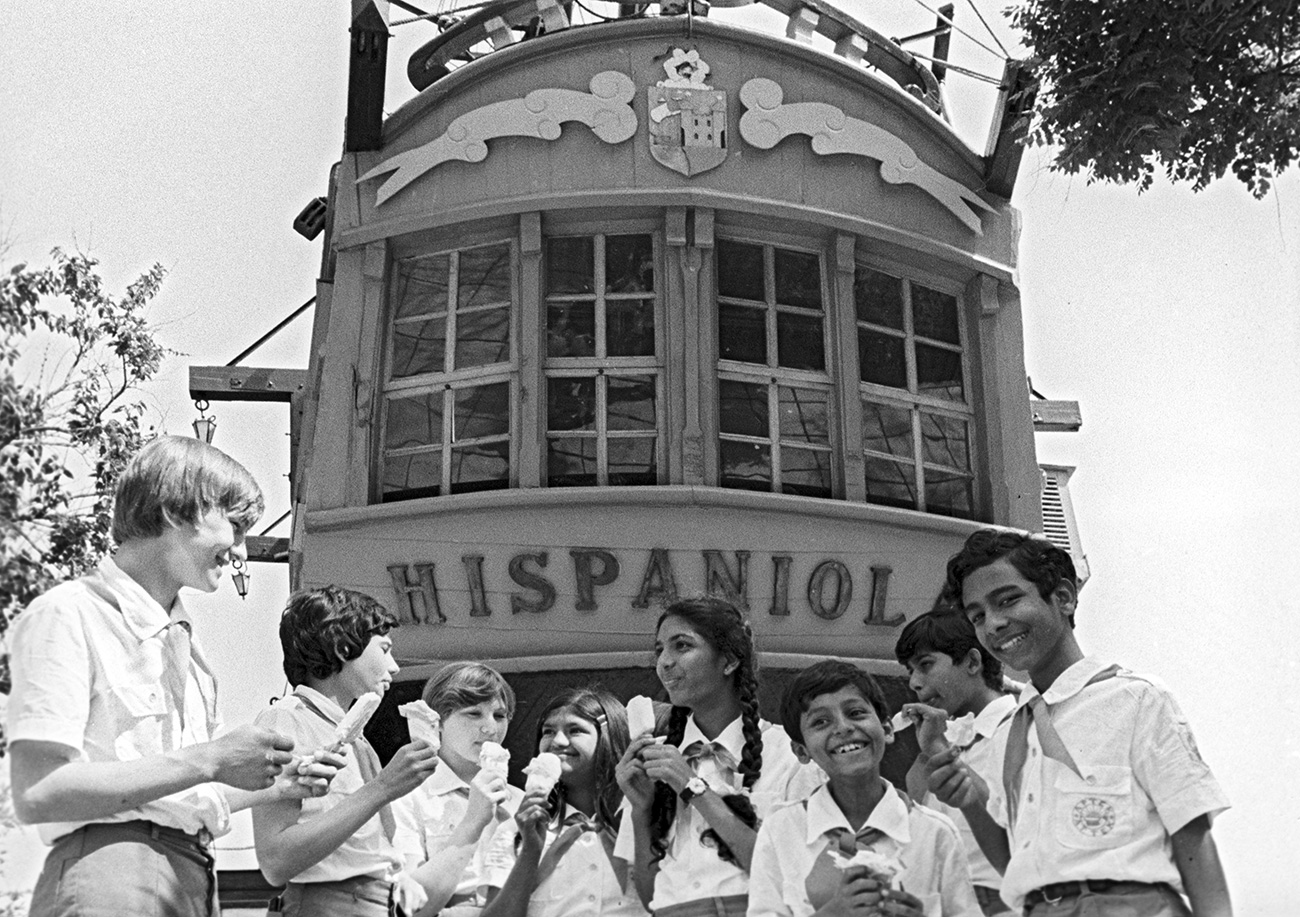 Children taking a rest in the 'Artek' Young Pioneer Camp, Crimea, 1980. / Vladimir Fedorenko/RIA Novosti "The Lakomka" ("Gourmand") appeared in the mid seventies and almost immediately became one of the most popular ice cream varieties for children in the USSR. It was a milk or choco ice cream tube covered with milk chocolate. It cost 28 kopeks - the equivalent to nine rides on a tram.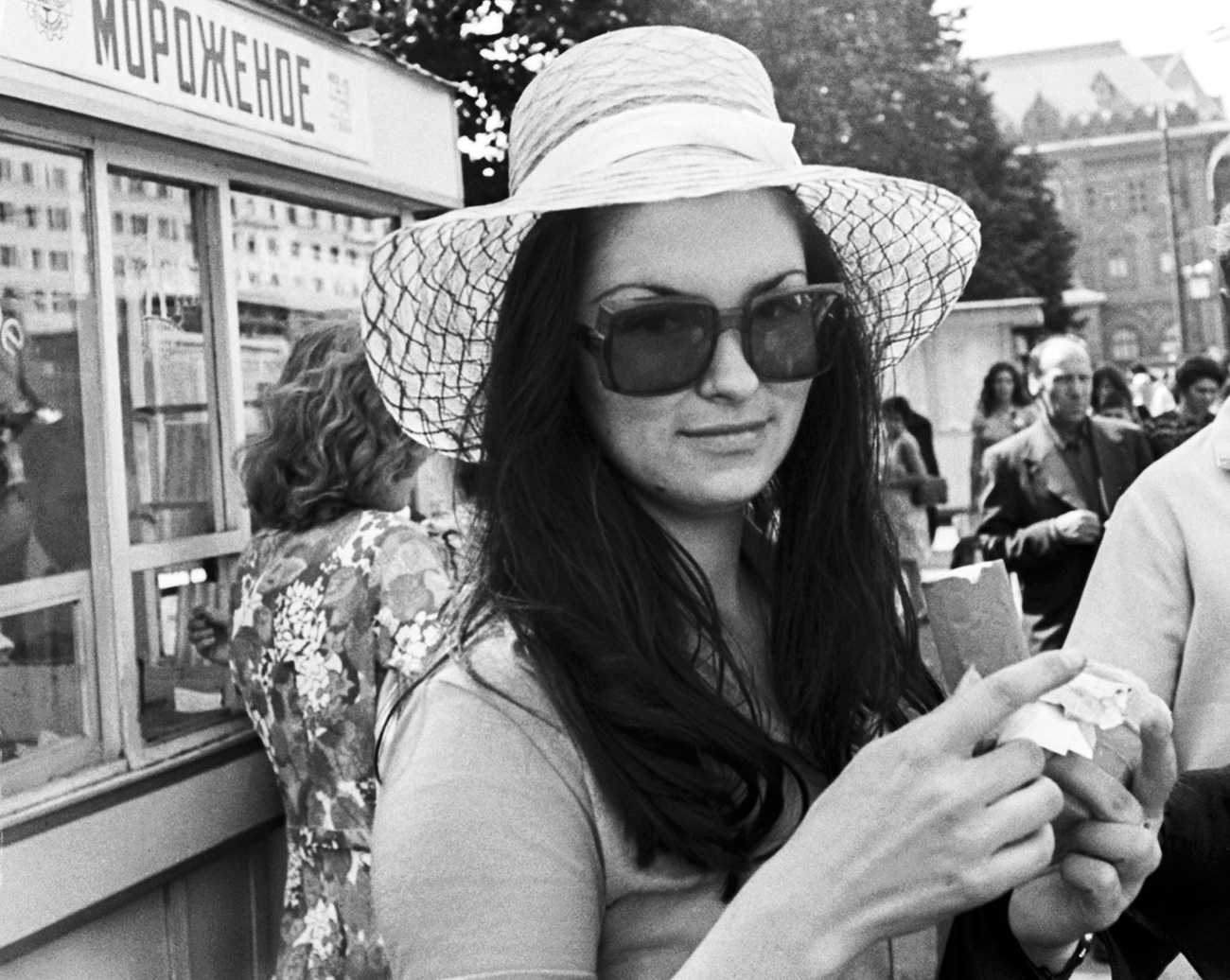 Bulgarian tourist Anya Kapitanova is eating an ice cream, Moscow, 1976. / A.Kovtun/TASS
The most expensive kind of Soviet ice cream was "Plombir" for 48 kopeks. It weighed 250 grams, but this portion was not enough for the family. Soviets loved it covered with homemade jam (varenye).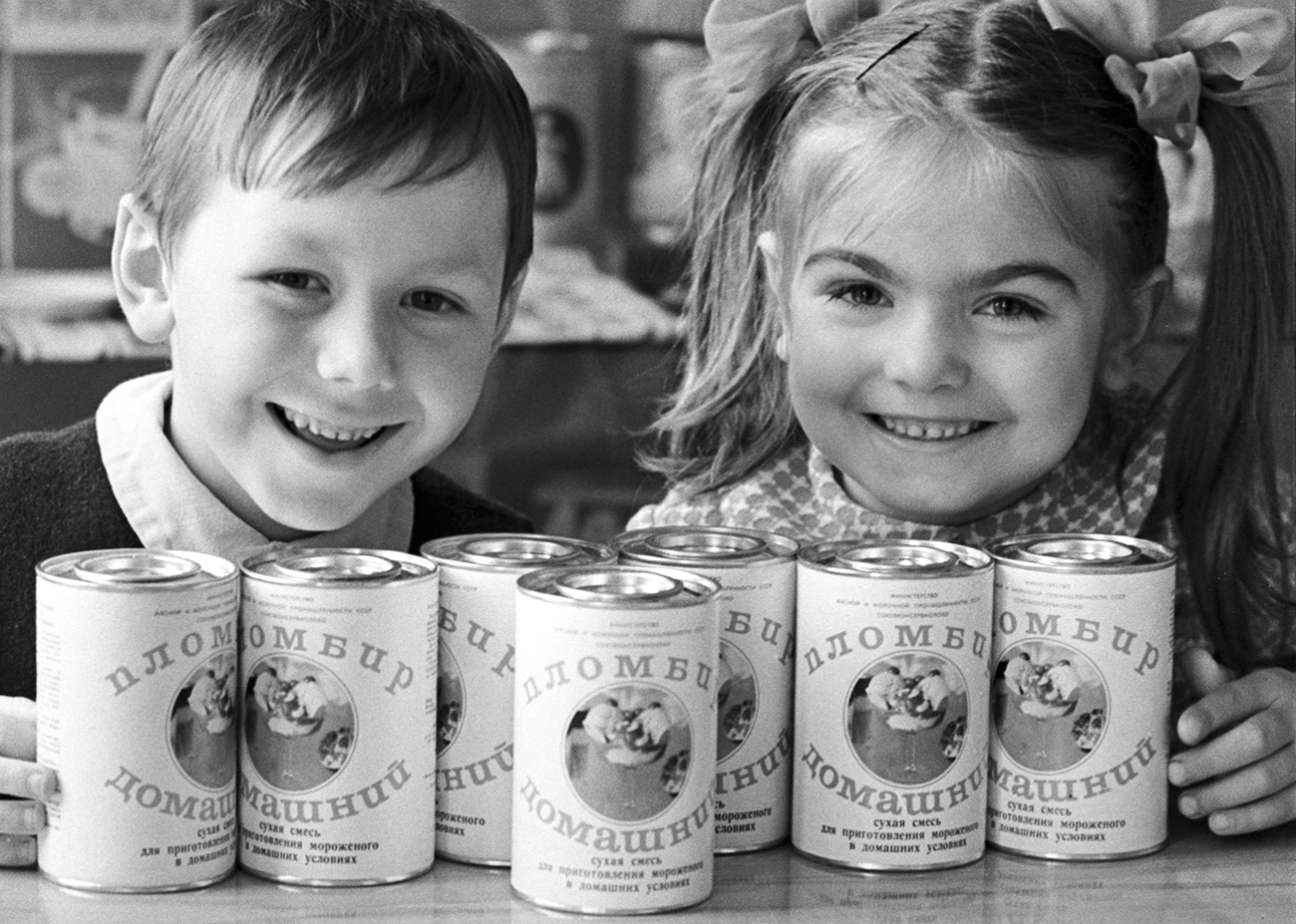 Tasters of the 'Domashny' ('Homemade') ice cream in cans Lyudmila Latysheva and Oleg Yakovlev, Moscow, 1965. / Alexander Ovchinnikov/TASS
Fruit ice cream (sorbet) was the cheapest one, it only cost seven kopeks and was only sold in a paper cup. It was not very popular among children, but if they did not have enough money for the creamy waffle cone, they would settle for this.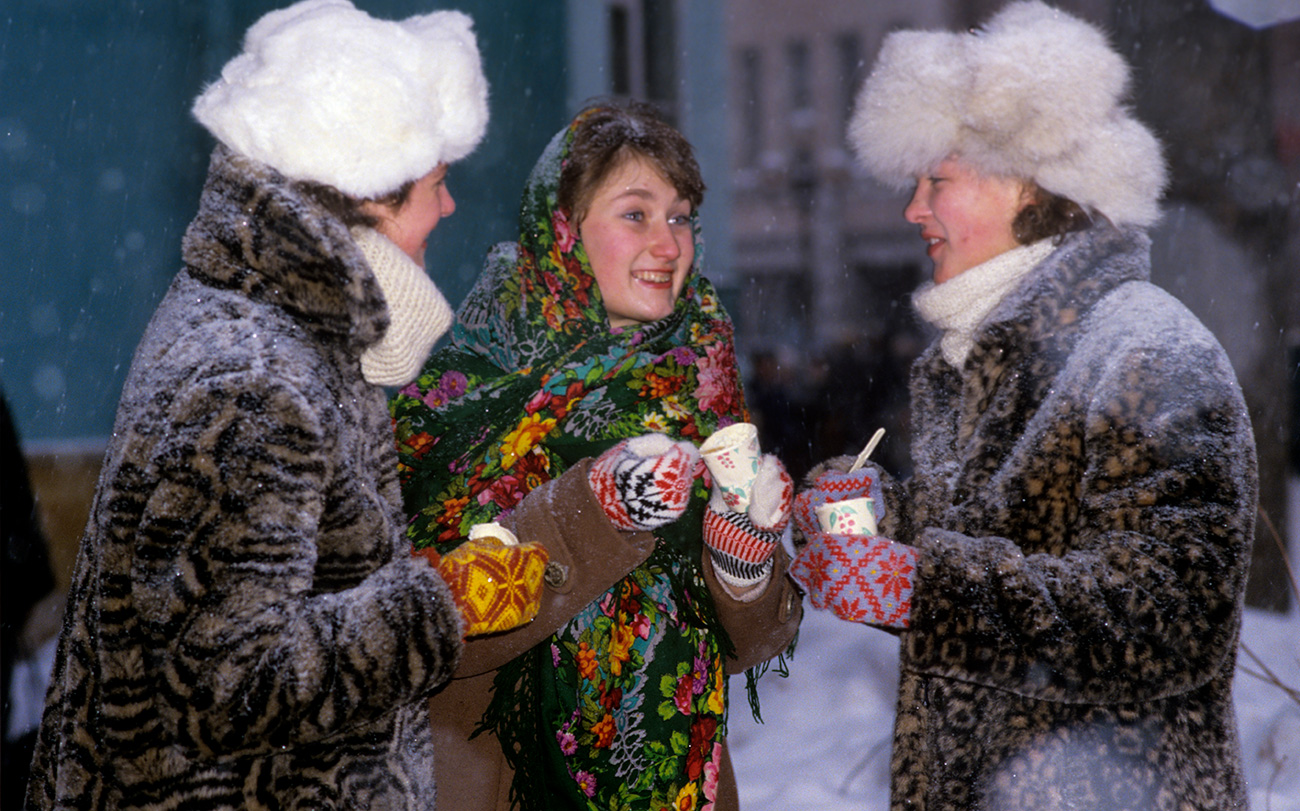 Girls eating fruit ice cream, 1986. / Yuriy Kaver/RIA Novosti
The dawn of Soviet ice cream production followed the collapse of the USSR. In the nineties, the country started importing foreign brands of ice creams and Soviet state standards were no longer adhered to. Now, the wonderful, milky taste only serves to nourish the memory.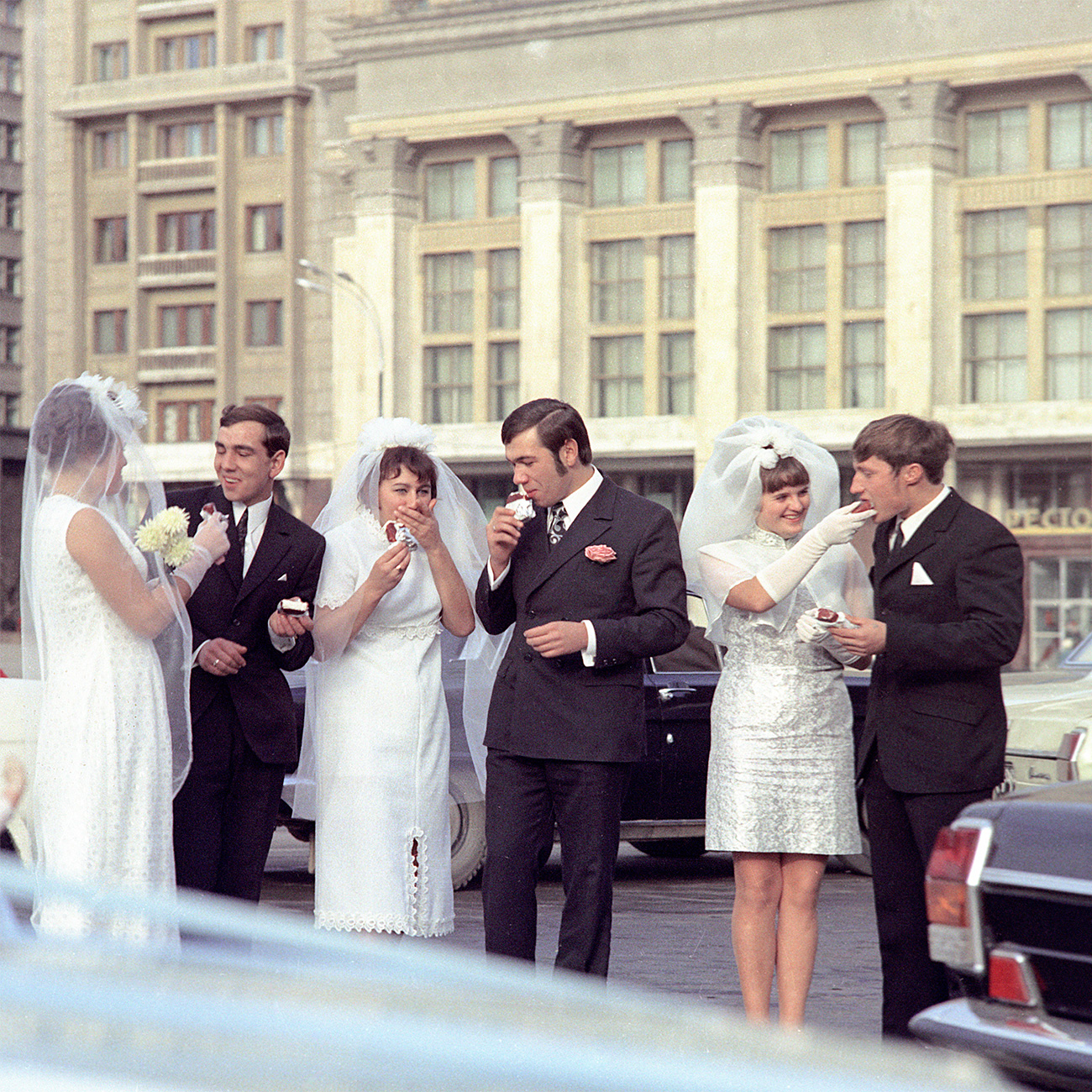 Newlyweds eat ice cream, 1972. / Boris Kavashkin/RIA Novosti
If using any of Russia Beyond's content, partly or in full, always provide an active hyperlink to the original material.