Rachel, U.S.
With so many delicious Russian dishes, it's hard to pick a favorite. How is one supposed to pick with choices like pelmeni, blini, Olivier salad, etc.? But I would say that my favorite is golubtsi. It is a classic Russian comfort food that never disappoints. Golubtsi are cabbage rolls that are traditionally stuffed with mincemeat and rice, but I switch the meat with mushrooms or a vegetarian mince instead. No matter your diet there is a version for everyone! I have many warm memories of preparing them with my Russian friends for celebrations and dinner parties. They take time to make, but what I always do is make quite a few and then eat them over the next couple of days.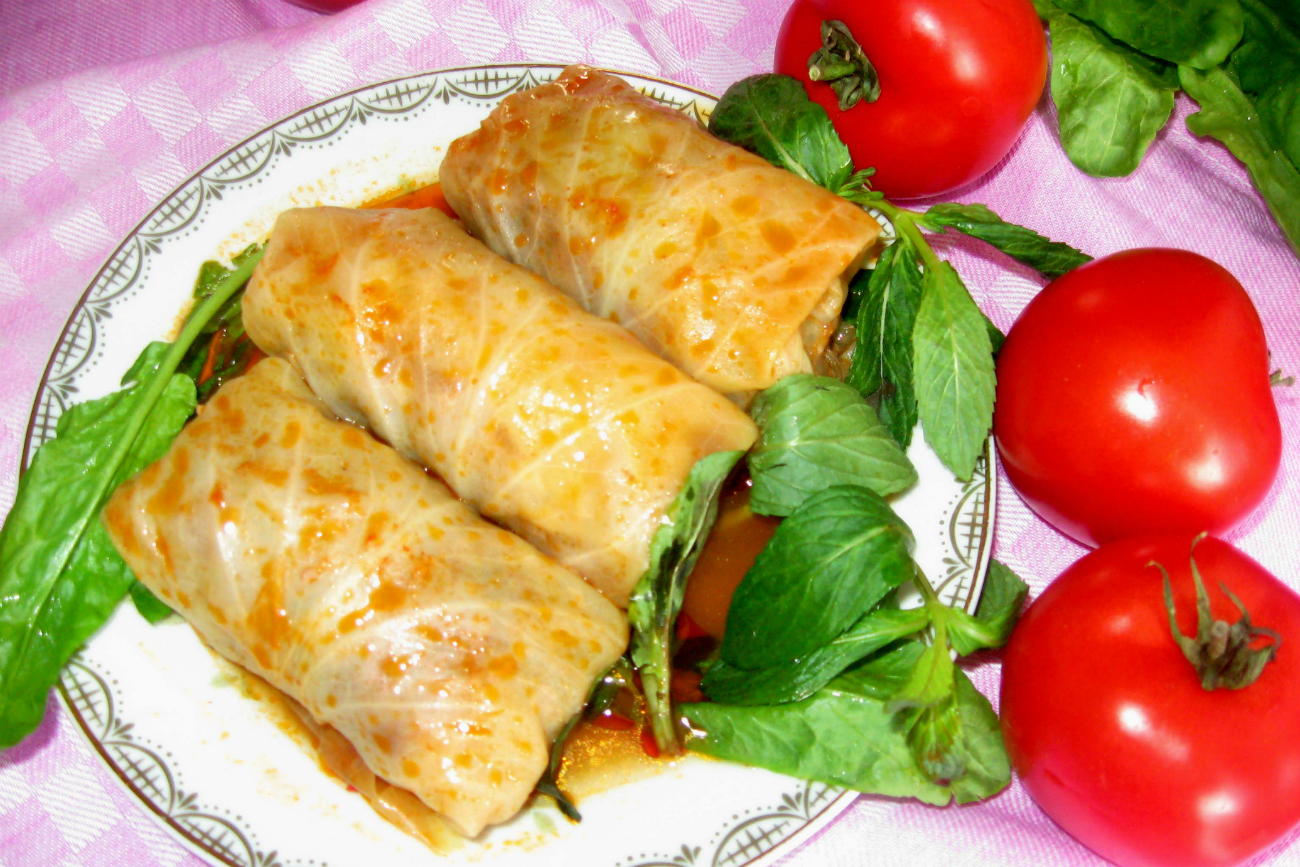 Source: Wikipedia
Pietro, U.S.
My favorite dish is shashlyk because it is not only excellent food, but also a representation of the vastness of Russia. Yes, there are many classical Russian Slavic dishes that I love too, like blini. However, shashlyk is a dish that I love not only because it is delicious but also because it is a dish that is enjoyed not only by Russians, but also various Caucasian nationalities – Georgians, Armenians, Azerbaijanis, Ossetians, Ingush, etc. In many ways, it is like Central Asian plov or various classics of Georgian cuisine (like Ajaran khachapuri) that have become popular in Russia itself. It represents the vastness and diversity of Russian culture and the multiethnic fabric of Russian society, it is a special cuisine that many post-Soviet nationalities share in common.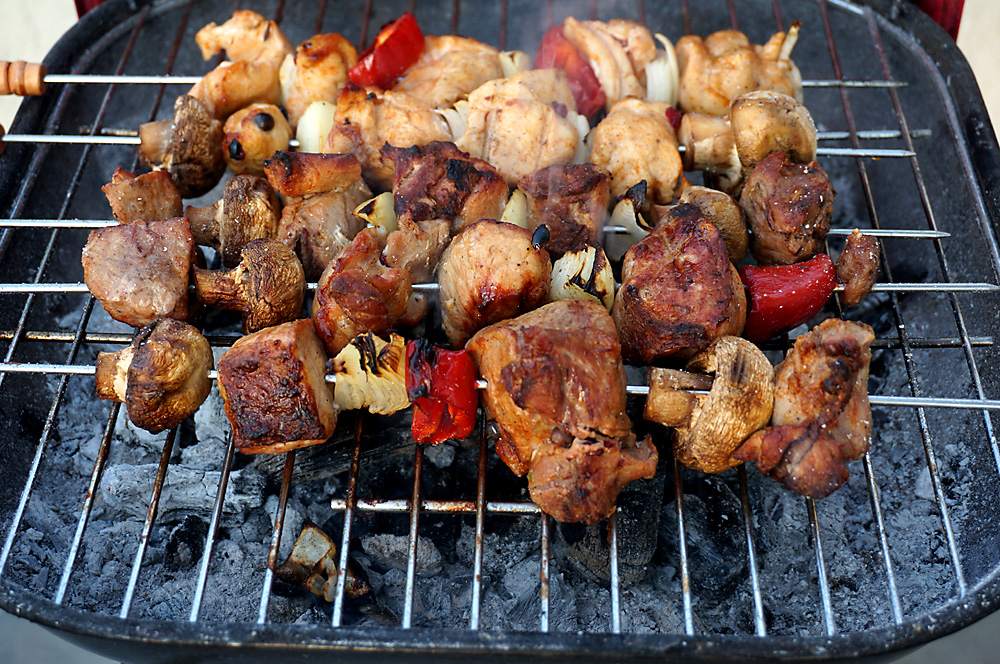 Source: Anna Kharzeeva
Marcel, Germany
Pelmeni with smetana! I love all sorts of dumplings, but the Russian version really is the best, delicious and filling and they don't break the bank. For me the quintessential taste of Russia (after good vodka).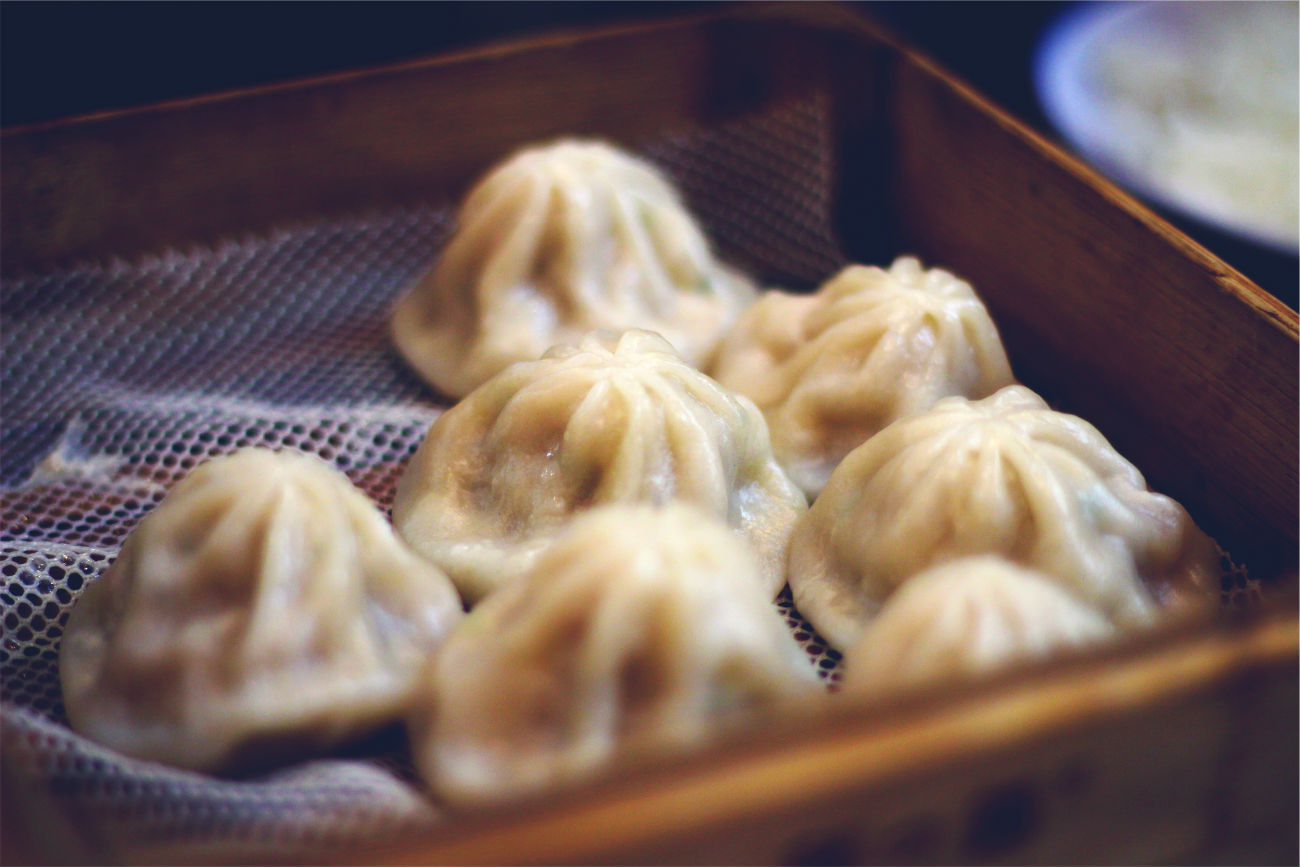 Source: Public domain
Lara, U.S.
Although this isn't a common answer, my favorite Russian dish is buckwheat with mushrooms. I'm a vegetarian, and there aren't a lot of Russian dishes you can always get in any restaurants that are vegetarian and tasty. Although you can buy buckwheat in the U.S., it doesn't taste the same as the Russian kind, and of course, you can't get Russian mushrooms anywhere else! It's a dish that has a lot of flavor and is also healthy, filling and cheap!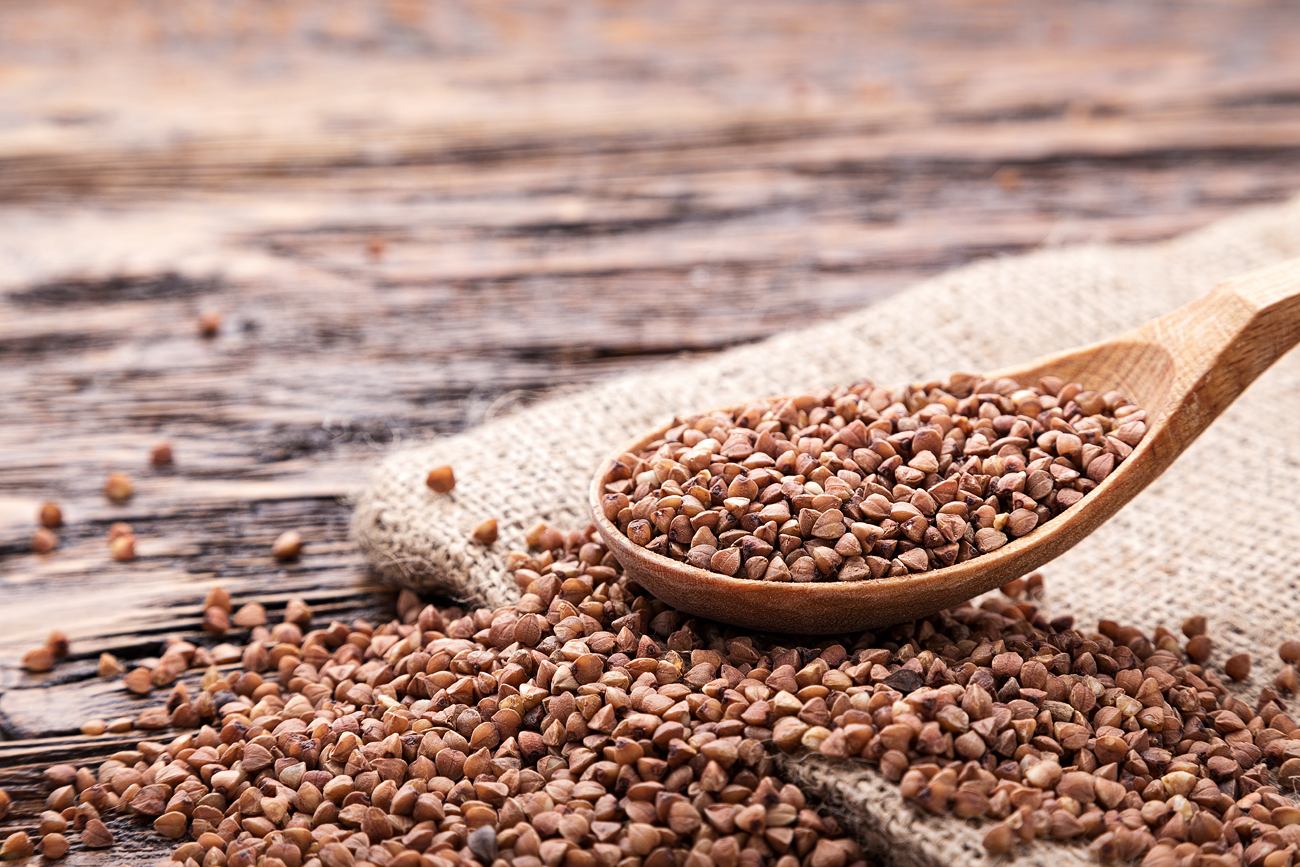 Source: Legion Media
George, UK
I can't remember exactly where I first tried borsch but it was in a Russian restaurant. I love both original and green borsh. I've tried to cook it once, was fairly successful, although my Russian friend made a batch that was far better. Not many people eat the soup in the UK so next time I go home I'll take a copy of the recipe.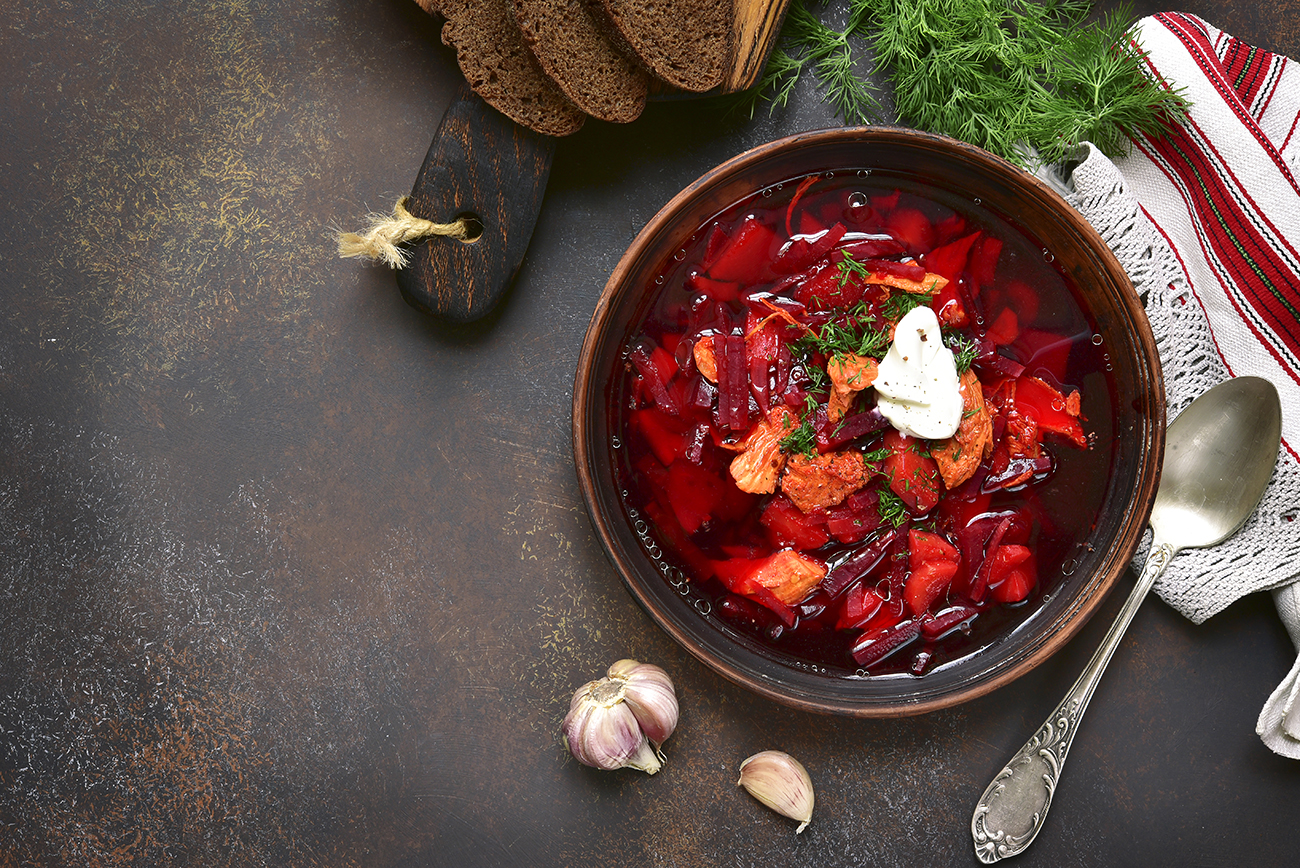 Source: Vostock Photo
John, U.S.
Well, today, let's go with Macaroni Po-Flotski. This dish was a huge surprise to me when I first tasted it, because as someone growing up in an Italian family (in New York), we always ate macaroni with a tomato-based sauce, (or sometimes with pesto), but we never ate without the sauce. And as you know, the joy of Flotsky is that (if it's done right) there's a lot of grease from the chopped meat, and that's what makes it delicious and very filling...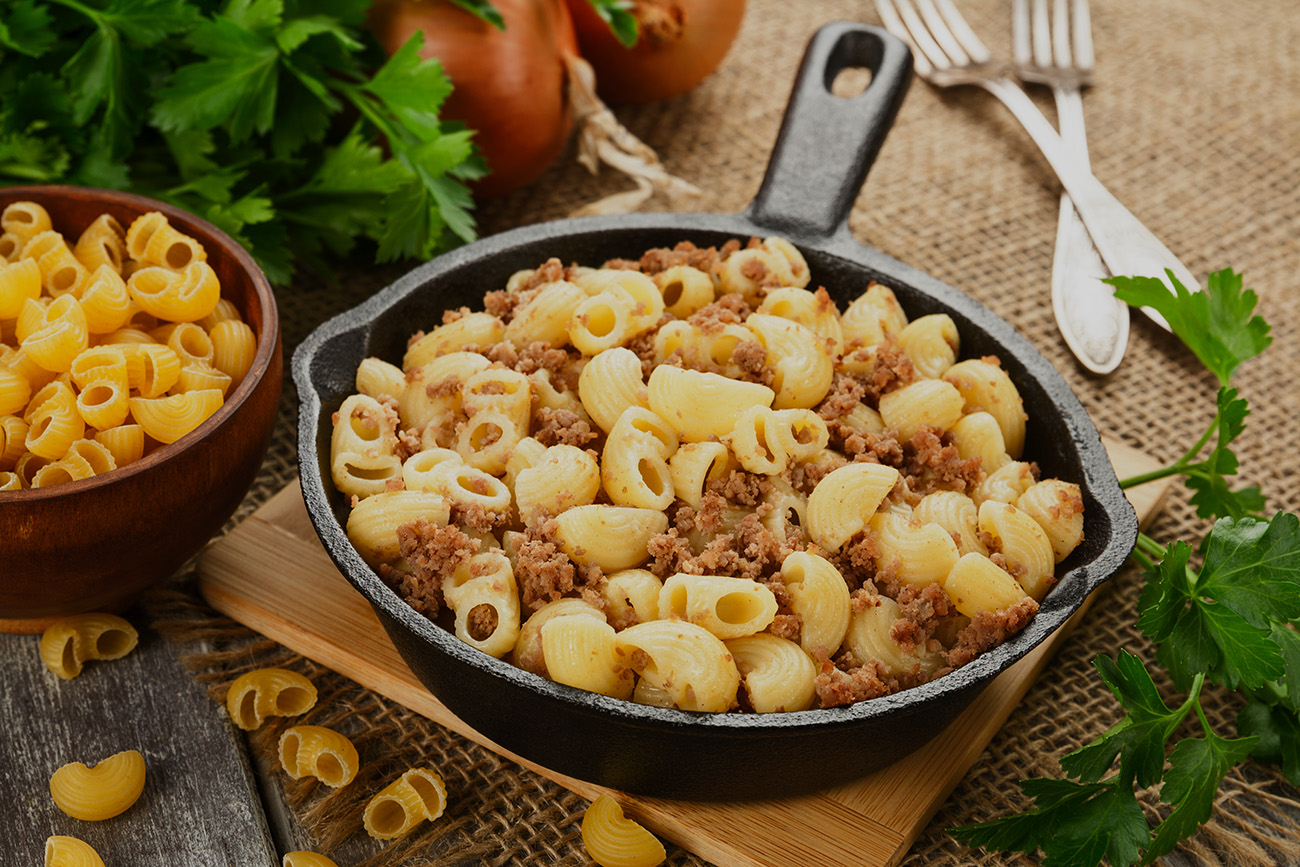 Source: Legion Media
Paulo, Sãn Paulo
My favorite Russian dish is golubtsy! They are similar to the renown cabbage rolls but giant sized. I just love cabbage. Another thing I love is herring under a fur coat. I don't like beetroot nor herring on their own and especially not mayonnaise, but their combination in this salad is so good!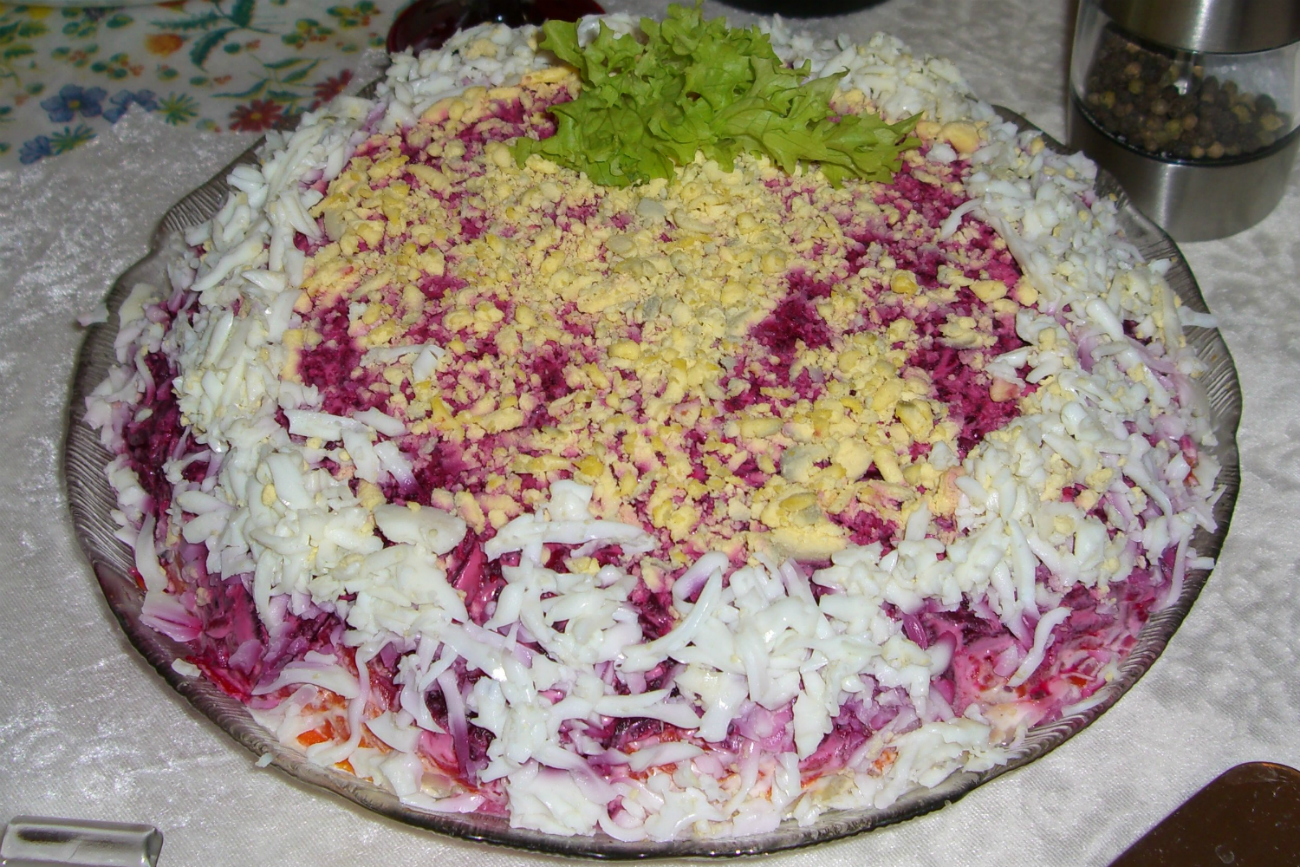 Source: Wikipedia
Lucia, Italy
I love sgushchenka (concentrated milk) – it's perfect to use while cakes cooking and it's a great topping for a breakfast: For bliny, syrniki or anything else.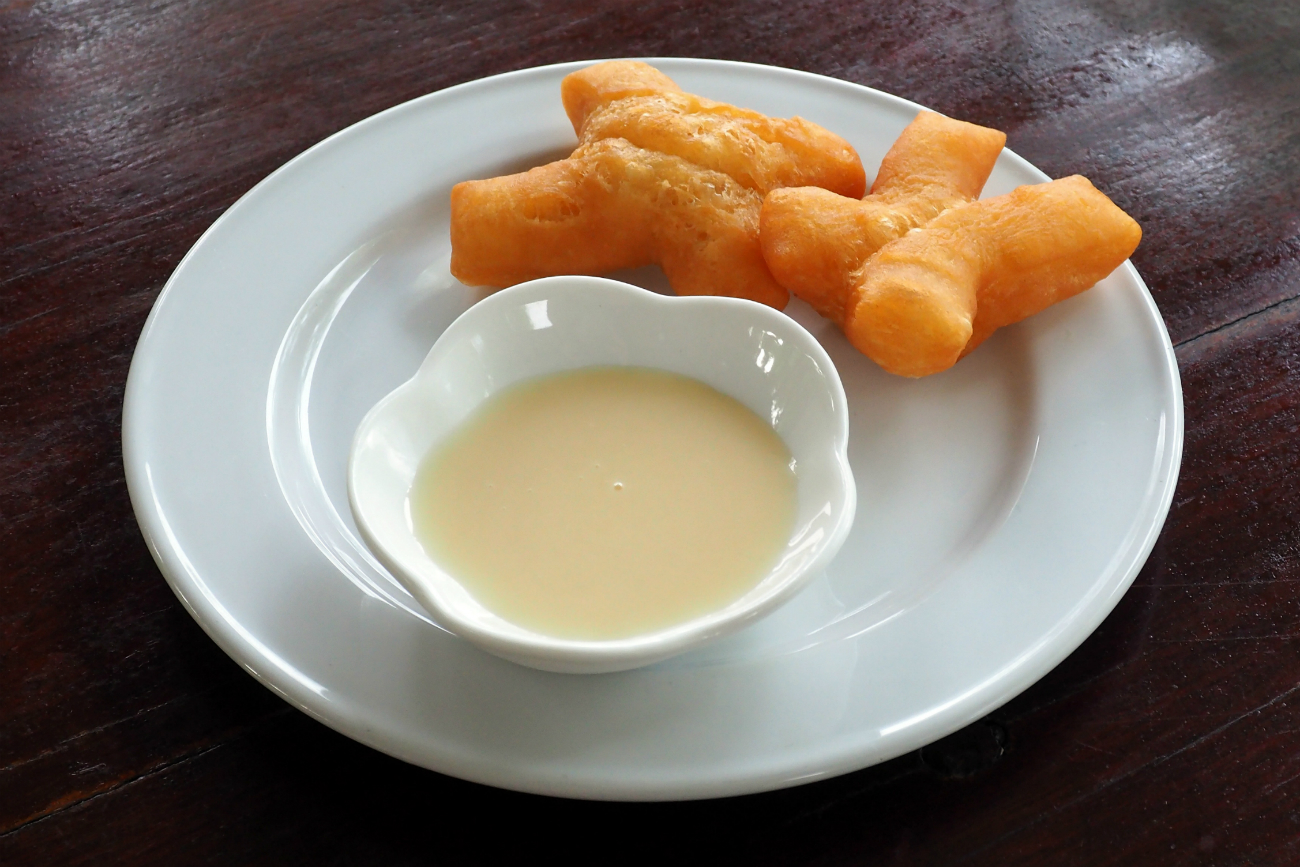 Source: Public domain
Peggy, Germany
For a long time, about three years, I didn't get the fuss about okroshka. But my friends and their parents insisted... I tried okroshka with kvas and with kefir, in restaurants and at home - and now it's one of my favorite dishes! I was impressed visiting my friend in a small town in West Russia, when her mom chopped a huge can of ingredients - boiled potato and eggs, cucumber, sausages and so on - and we were eating it for several days during a hot summer just adding kvas or kefir. Now I constantly order it in restaurants, there is even a vegetarian version.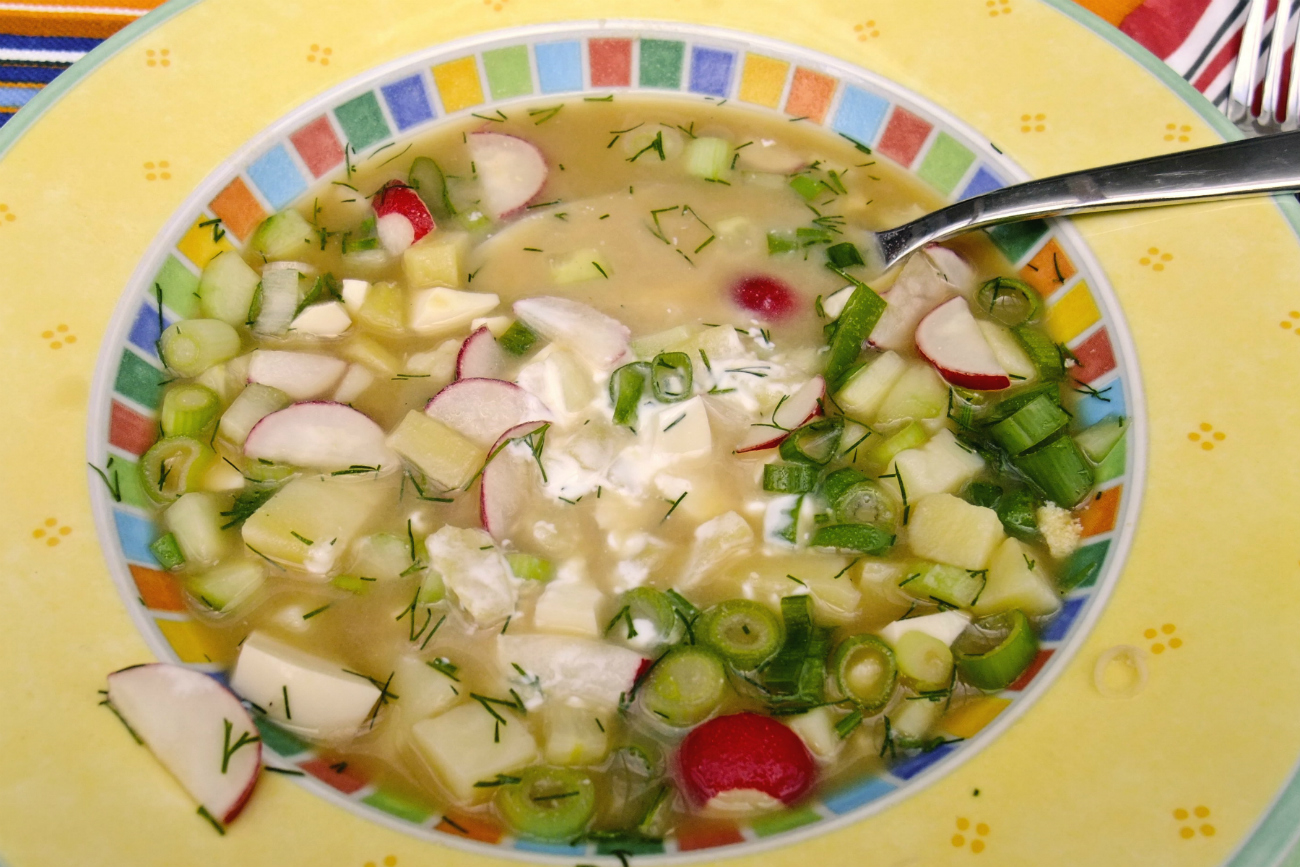 Source: Andreas Lischka via Flickr
Reza, Iran
I like borsh with sour cream, not vegetarian, but with meat, also cutlets, pelmeni - during my youth spent in Kazakhstan in the nineties we ate lots of pelmeni, boiled, fried, back then. I also like Olivier, we have an Iranian version of this salad, but with meat, not sausages - and all the ingredients are grinded, not chopped. Pancakes with jam and kompot - in Iran there is almost nothing like kompot, only juices, water, tea, and some sour milk drinks. What I really hate is herring with onion - I ask not to eat it when I am in the room and then to ventilate everything.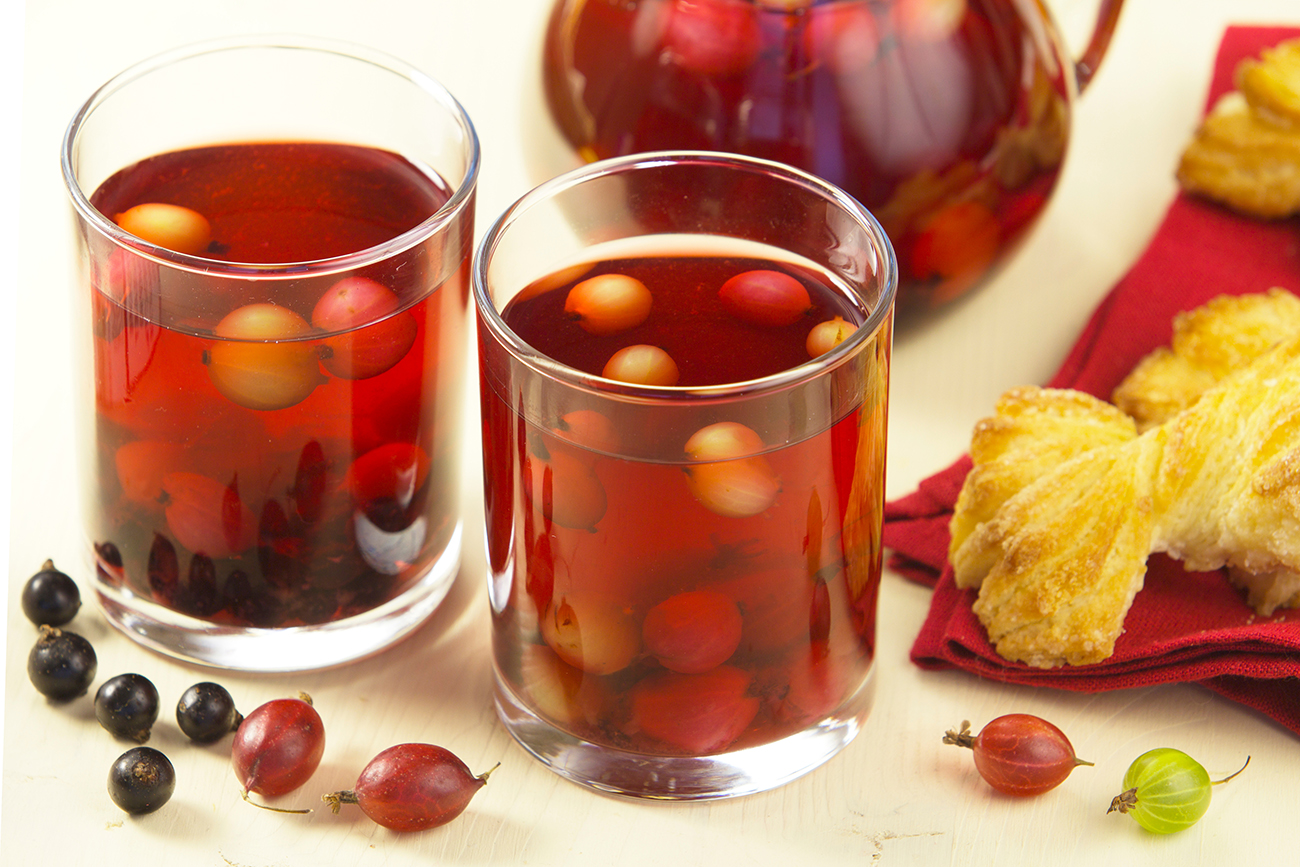 Source: Legion Media
Ajay, India
My favorite Russian dish: Hands down, it's vinaigrette [salad of chopped beetroot, potato, pickled cucumber and cabbage, carrot]! It's delicious, healthy and vegan. On top of that it's also colorful and visually appealing.
The most amazing food I ate in Russia was holodets. Not necessarily because it tastes good, but more because of the looks. It doesn't really look appetising. Moreover it is served with mustard that is indescribably sharp.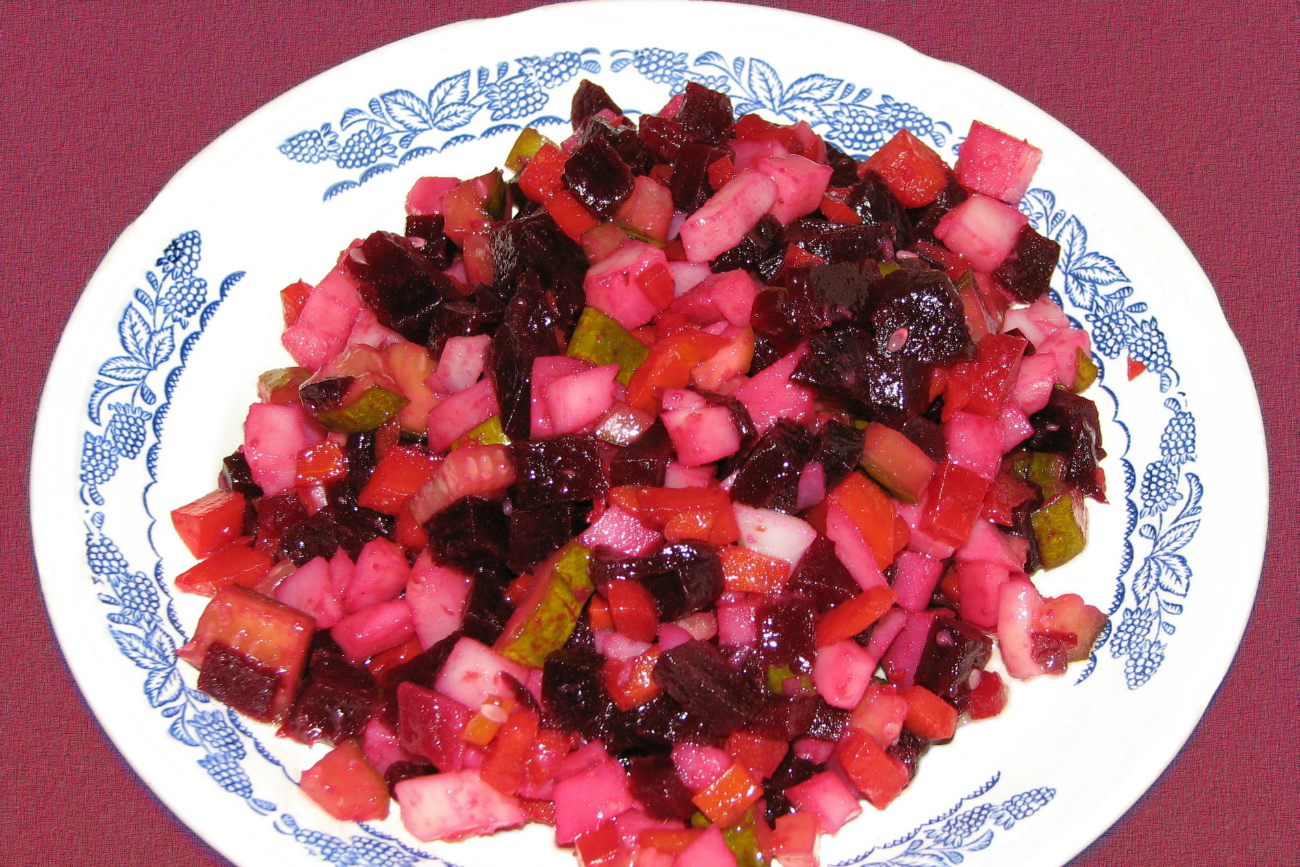 Source: Wikipedia
Denis, France
I visited Russia for the first time 16 years ago as an intern learning Russian language. What made me really blow away is porridges and pelmeni that Russians eat. Not because they have some surprising or special taste (though they really have), but because they can be cooked even by a man who is She's all thumbs and just during several minutes! And I am really lazy. Lol.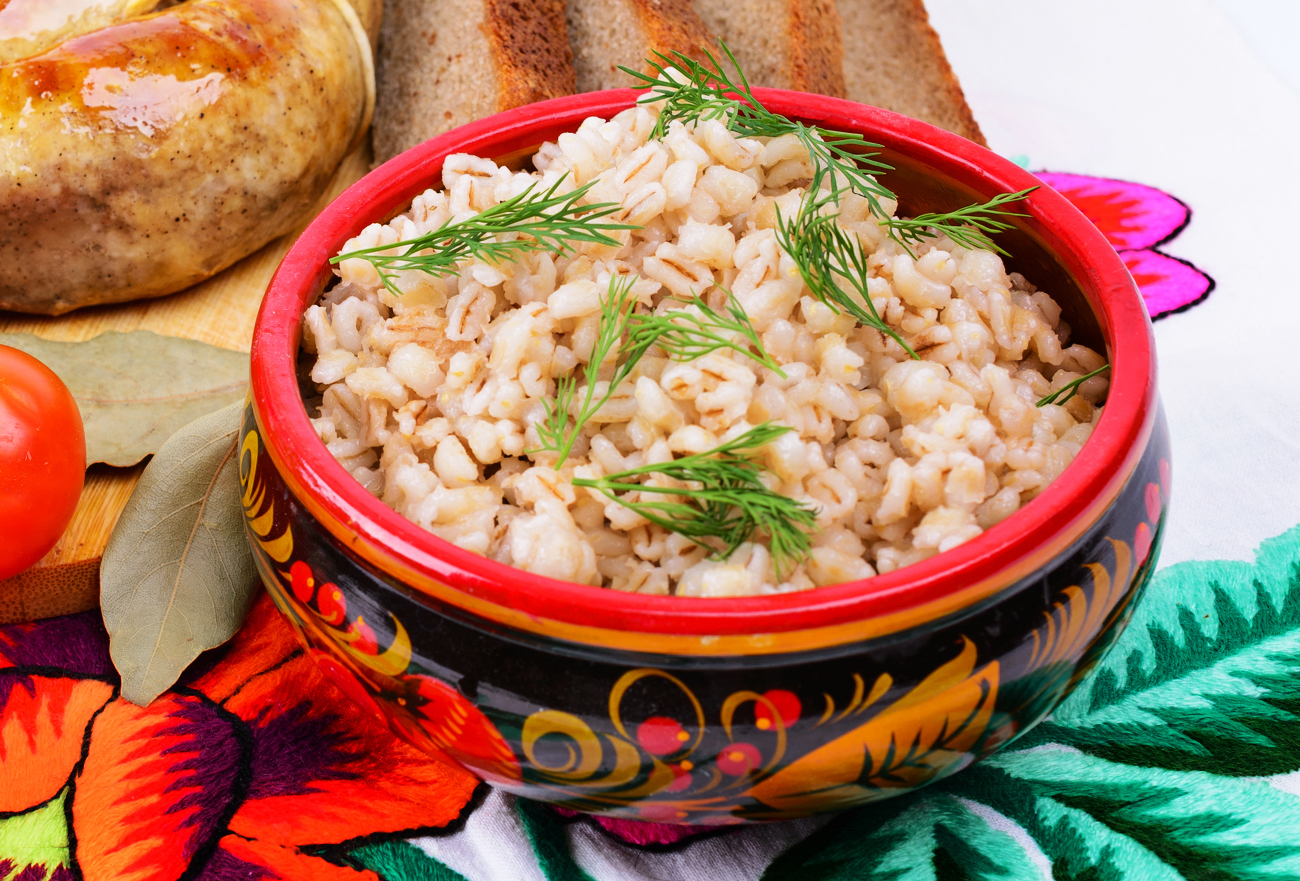 Source: Legion Media
Coen, Netherlands
The most amazing food I ate in Russia was holodets. Not necessarily because it tastes good, but more because of the looks. It doesn't really look appetising. Moreover it is served with mustard that is indescribably sharp.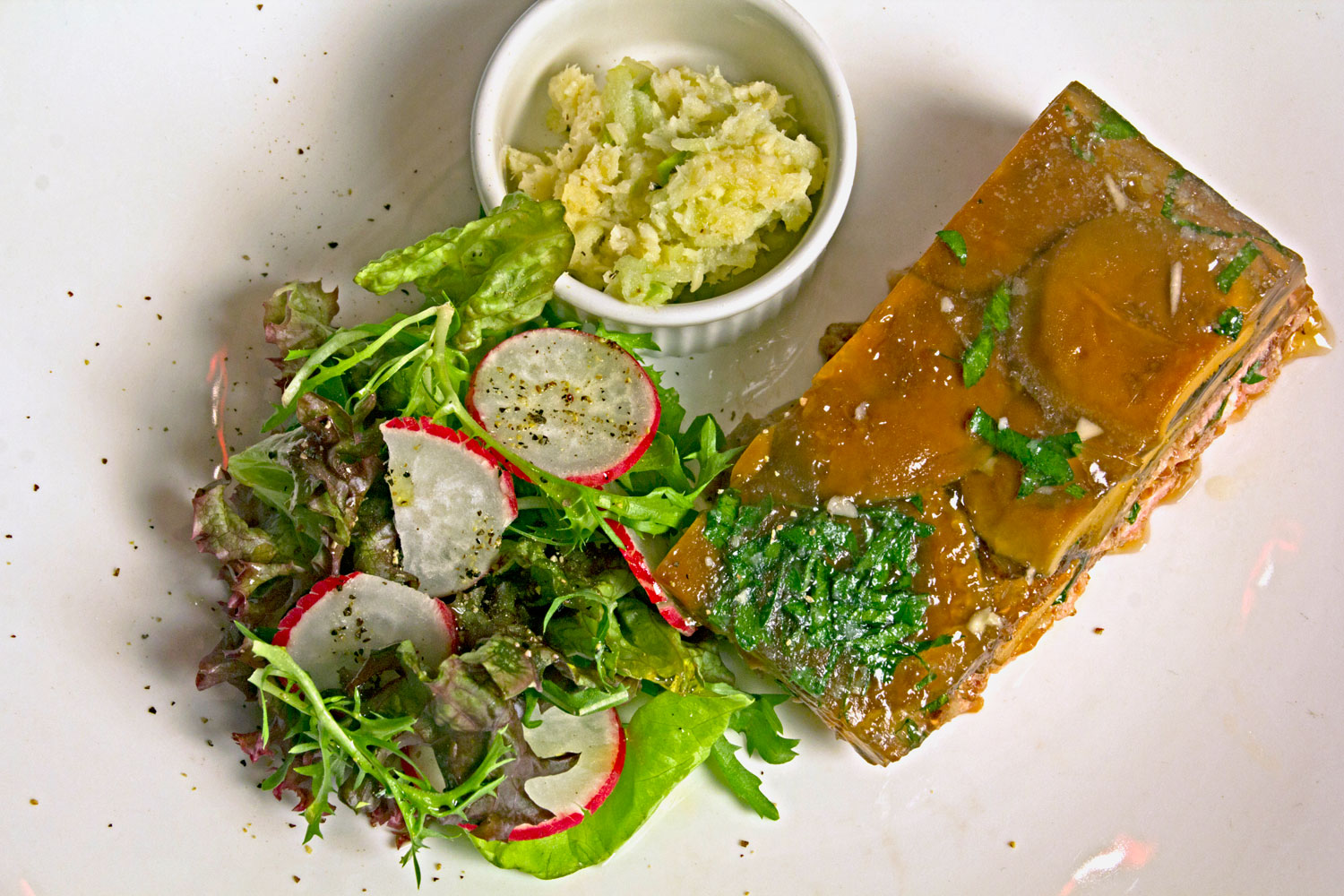 Phoho courtesy of Voronezh restaurant
If using any of Russia Beyond's content, partly or in full, always provide an active hyperlink to the original material.