Terrorists beware: Zapad-2017 shows off Russia and Belarus' battle monsters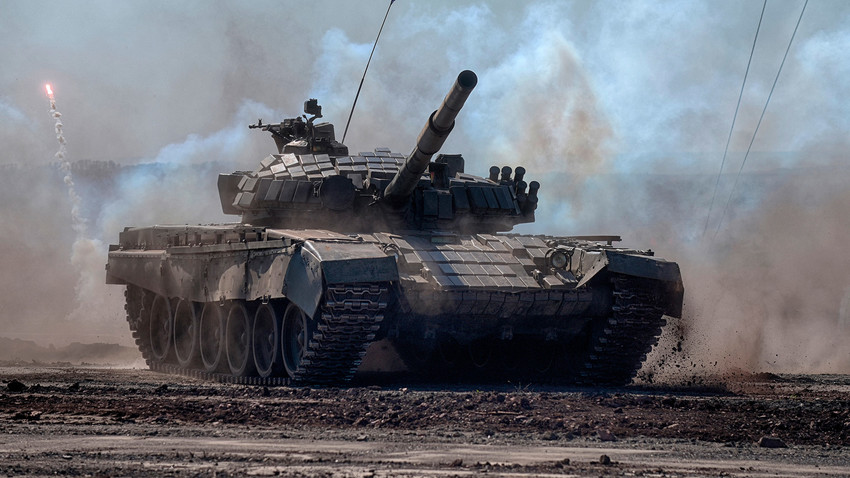 Around 700 light and heavy armored vehicles - alongside 13,000 servicemen - showed what they're capable of during the drills.
Sergey Averin/RIA Novosti
The military drills, from Sept. 14 to 20, have demonstrated a number of new army systems and vehicles designed to counter the threat from ISIS. Check out these war machines.
Around 700 light and heavy armored vehicles - alongside 13,000 servicemen - from Russia and Belarus have been showing off their capabilities on special sites in both countries. The drills reveal how the two states are equipped to deal with potential terrorist threats.

Different scenarios, some resembling scenes from a Hollywood action movie, have tested new military hardware - some of which the public has never seen.
So, what have Russia and Belarus brought to the table?
The Polonez Multiple Launch Rocket System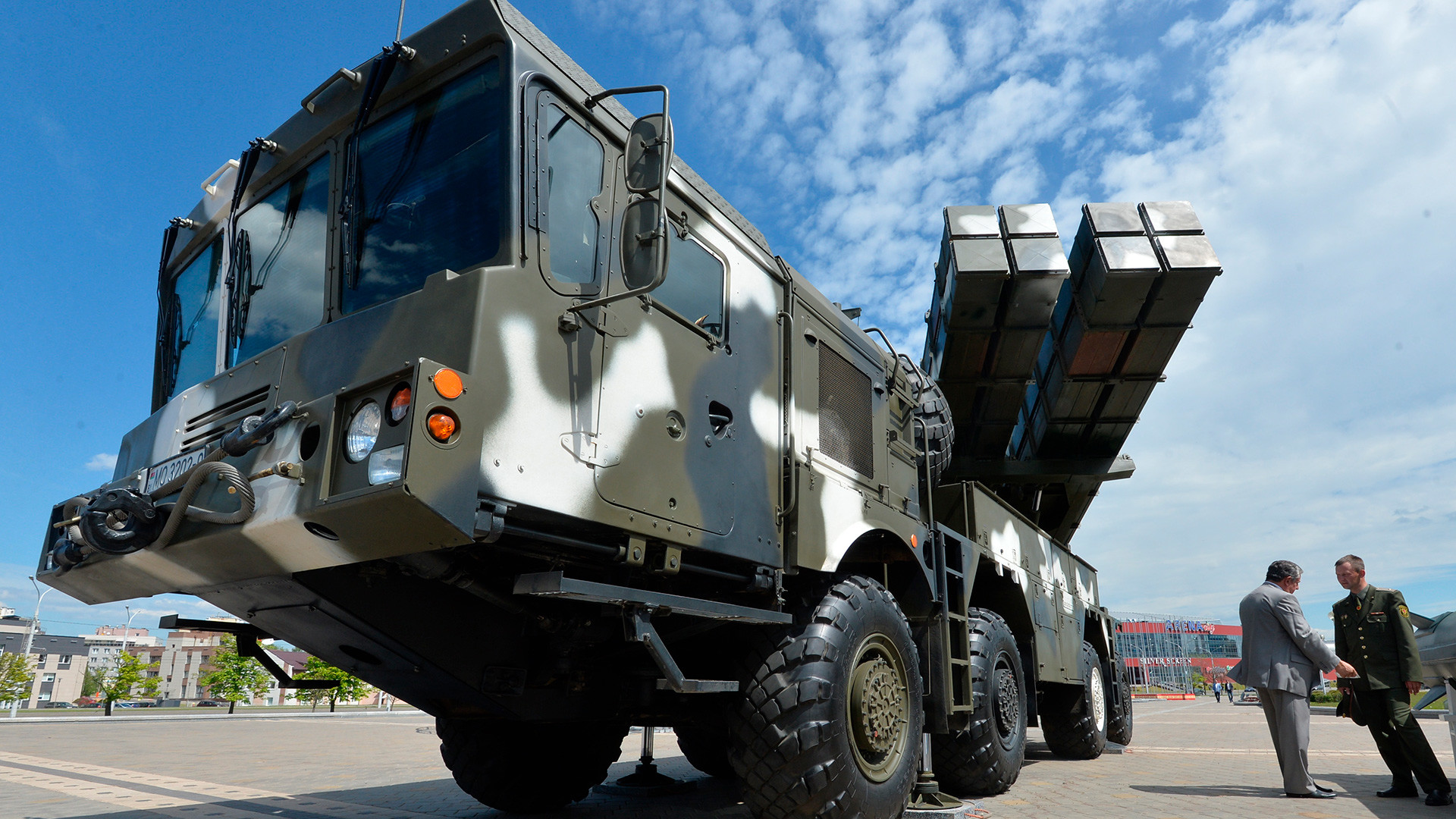 It's a new Russian-Belarusian system set to replace the dated Soviet-era 220 mm Uragan and 300 mm Smerch artillery rocket launchers, currently used by the Belarusian army.
The Polonez has two launching pods with 300 mm rockets that can hit targets at distances of up to 200 km. Each missile weighs around 750 kilos and, according to the professor at the Academy of Military Science Vadim Kozulin, is fitted with three different warheads.
"These are GPS navigated systems with twice the range of Smerch missiles. Yet it's still unknown whether or not the new missiles have the same devastating firepower as the rockets from the previous system. The new development may have lost some firepower in favor of increasing its range," the expert said.
First revealed to the world in 2015, this year the public got to see how devastating it can be.
BMPT 'Terminator-2'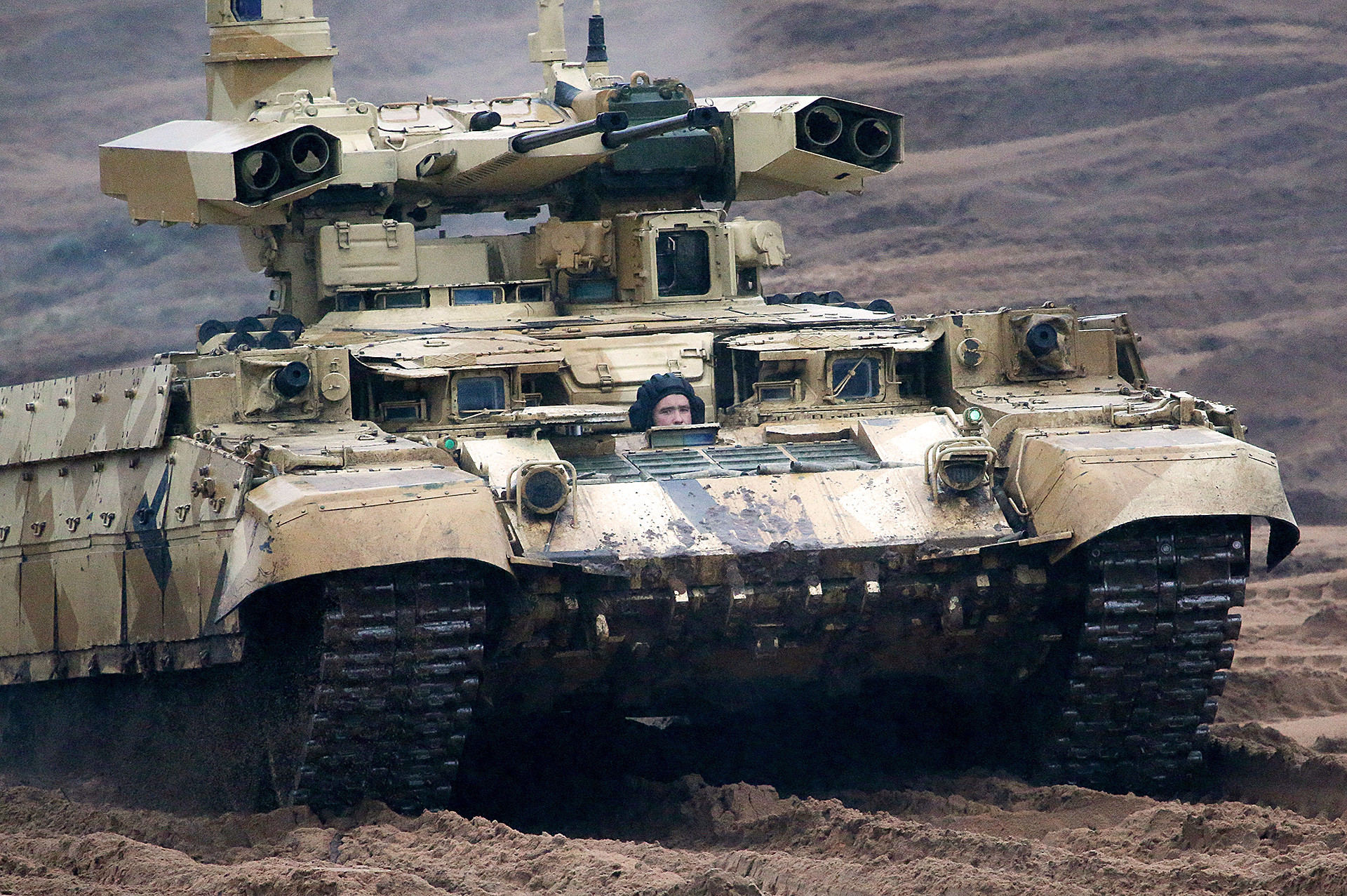 BMPT-72 (Terminator 2) heavy infantry fighting vehicle in Zapad 2017, a joint military exercise by the armed forces of Russia and Belarus at Luzhsky.
Anton Novoderezhkin/TASS
One of the most highly anticipated military unveilings of the year is without doubt the "Terminator-2." Designed to support the T-14 "Armata," it has already wowed spectators at the Army-2017 military expo in the Moscow Region earlier this year (Aug. 22 - 27) and has now shown how devastating it can be alongside the T-72B3, T-80, and T-90.
The Terminator is made especially for close urban fights. It carries four 9M120 Ataka missile launchers, two 30 mm 2A42 autocannons, two AG-17D grenade launchers - and one coaxial 7.62 mm PKTM machine gun.
As Russia Beyond previously reported, it may be a force to be reckoned with, but not without drawbacks. It's cheaper to produce but the modernized version of the "Terminator-1" has less firepower. The arms manufacturers took away T-90 chassis and heavy armor plates, and switched them for T-72s. Some of the predecessor's guns were also taken away. For example, the AGS-17 automatic launchers.
"In a couple of months, the Defense Ministry will announce how many of these support units will be made for the army. This will be announced as a part of the new military program for 2018 to 2025," Kozulin added.
Caiman, Armored Reconnaissance and Patrol Vehicle
An armoured vehicle on display at Milex 2017, the 8th International Exhibition of Arms and Military Machinery.
Viktor Drachev/TASS
Another newcomer for the Belarusian military is the Caiman, an armored reconnaissance and patrol vehicle. It might be not the most feared machine of all time, but it's still one to look out for.
This vehicle was made for scout and sabotage operations, as well as patrol missions in city areas. It carries up to six armed men and has a range of 1,000 km. It even can overcome water obstacles or "swim" at up to 8 km/h.
It can also be equipped with a heavy machine gun or with an Easel Grenade Launcher. And, according to military tests, its fifth class armor can even absorb a direct hit with a 7.62 armor penetrating bullet.
If using any of Russia Beyond's content, partly or in full, always provide an active hyperlink to the original material.