Russia has launched the world's largest and most powerful icebreaker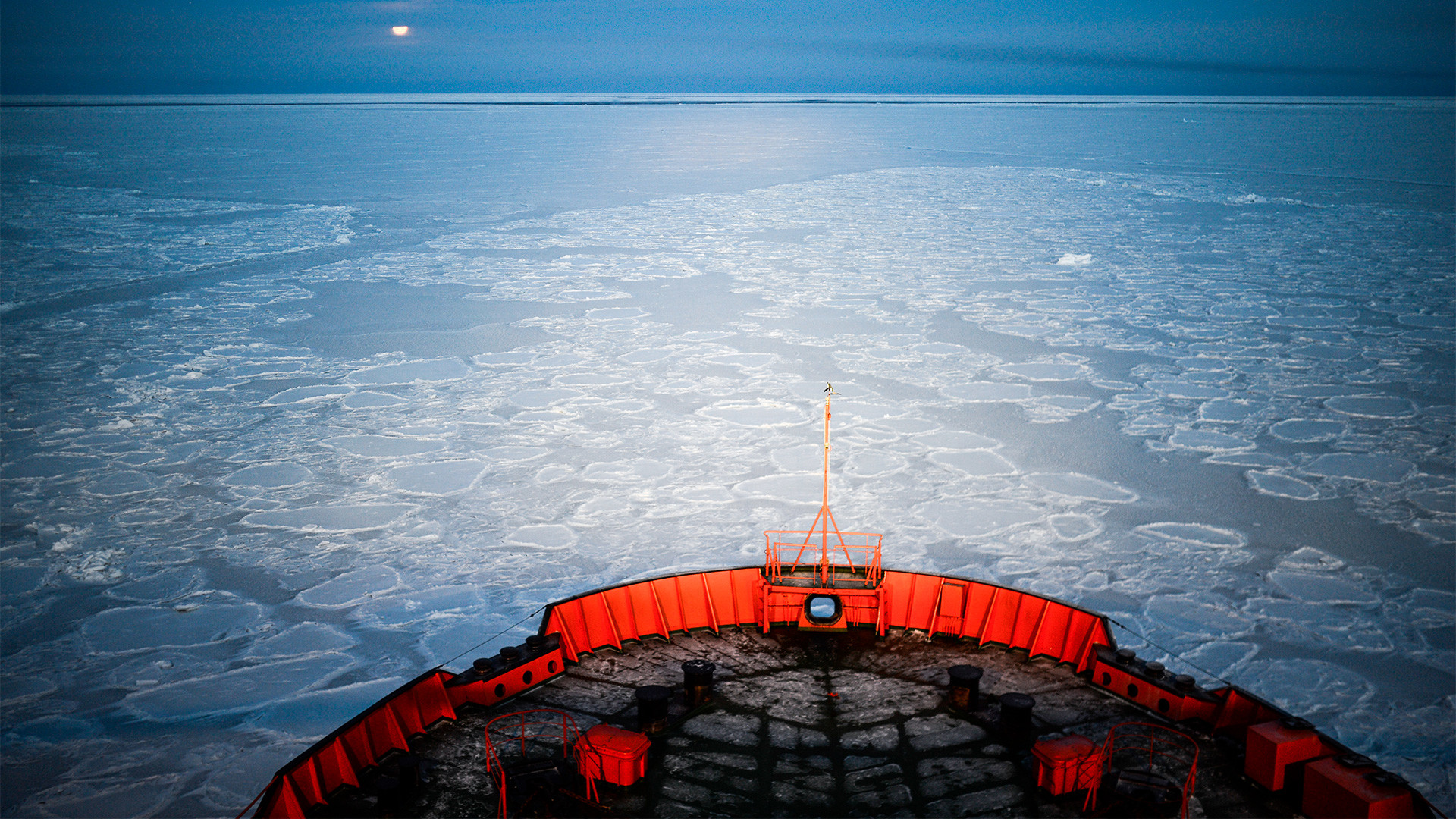 "Arktika" and "Sibir" have set sail and the two giant ships are exploring the Arctic and paving the way for increased trade between Europe and Asia. The Northern Sea Route is expected to give the Suez Canal a serious run for its money.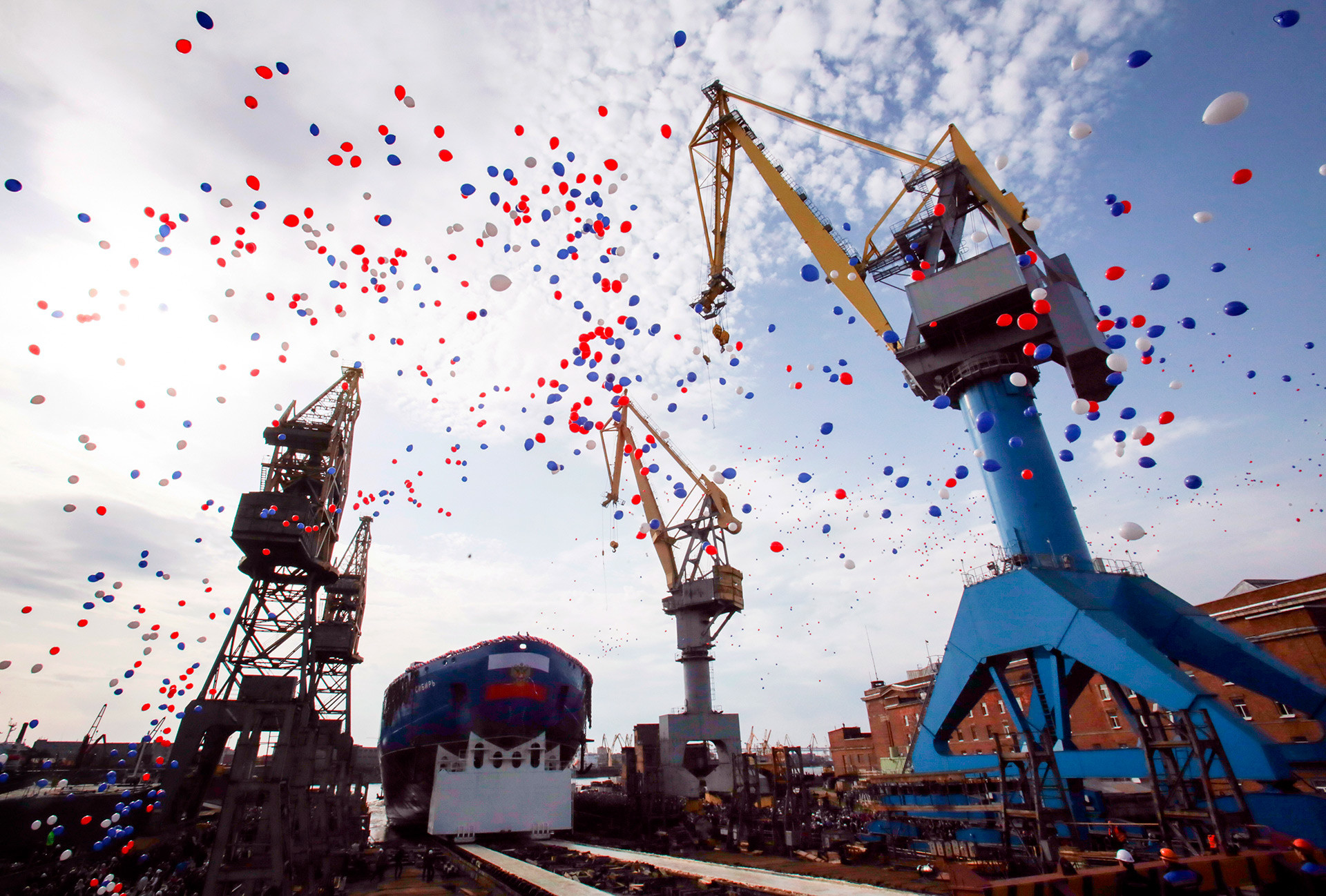 On Sept. 22 Russia launched the world's most powerful icebreaker - "Sibir" (Siberia). This is the second LK-60Ya class icebreaker to be built, the first - "Arktika" - set sail in 2016. The third ship "Ural" is currently on the production line.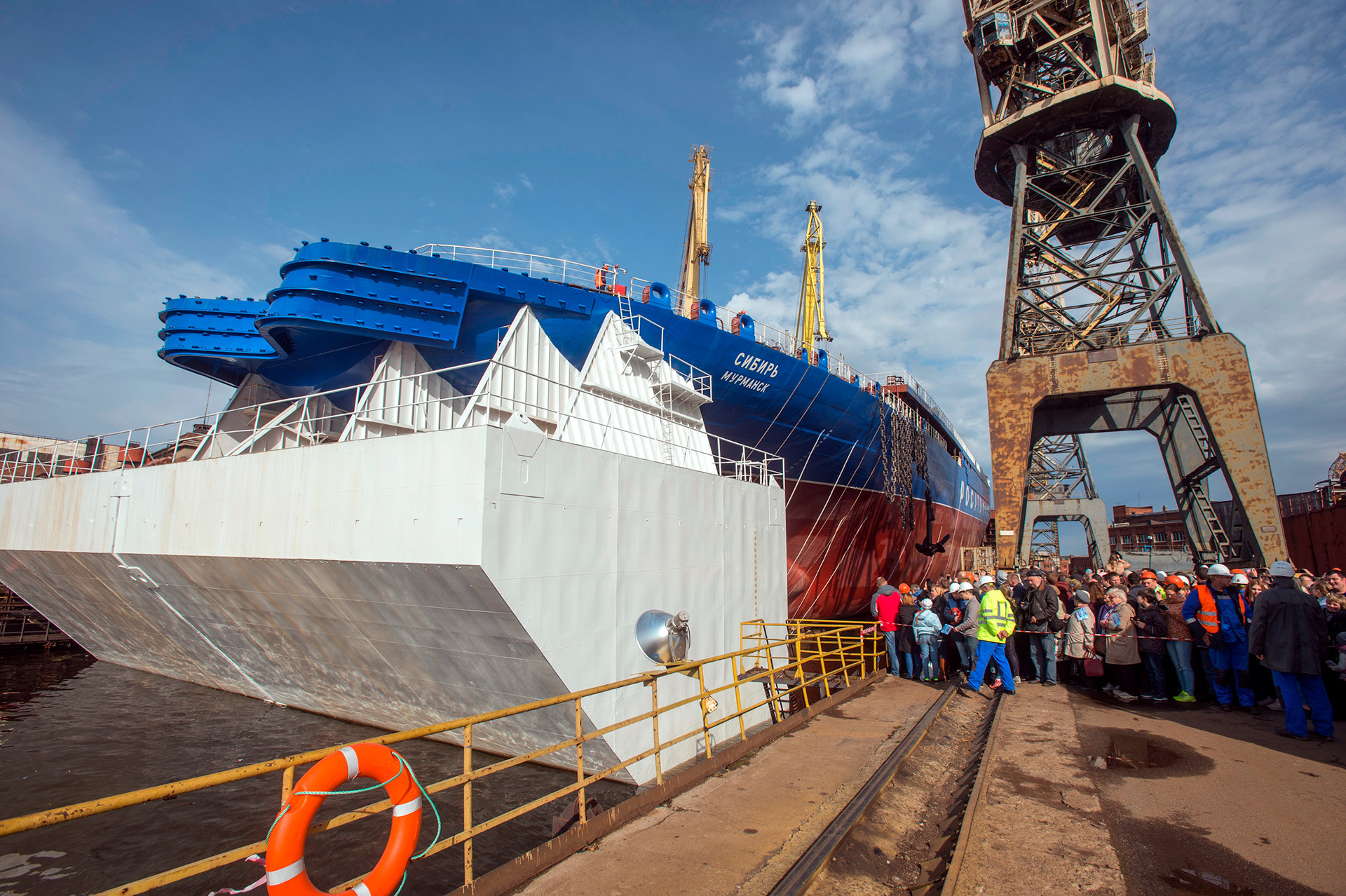 Alexander Galperin/RIA Novosti
The icebreaker is 173,3 m long and 34 m wide, making it the largest on the planet. The crew comprises 74 men.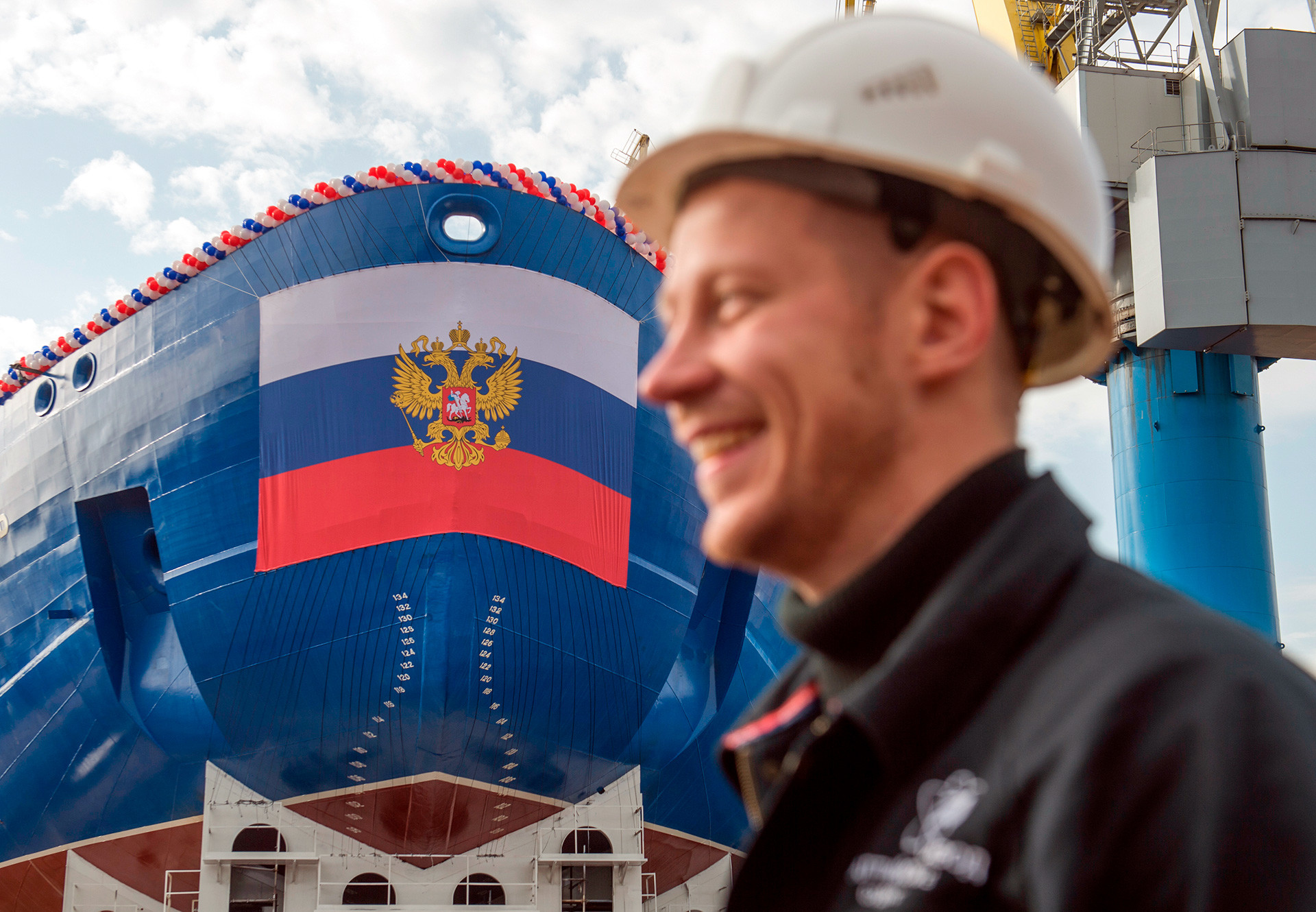 Alexander Galperin/RIA Novosti
The ship will be equipped with two-reactor RITM-200 nuclear propulsion plant. It only needs to be refueled every seven years. The new generation nuclear plant will also be mounted on Russia's Project-23000E aircraft carrier.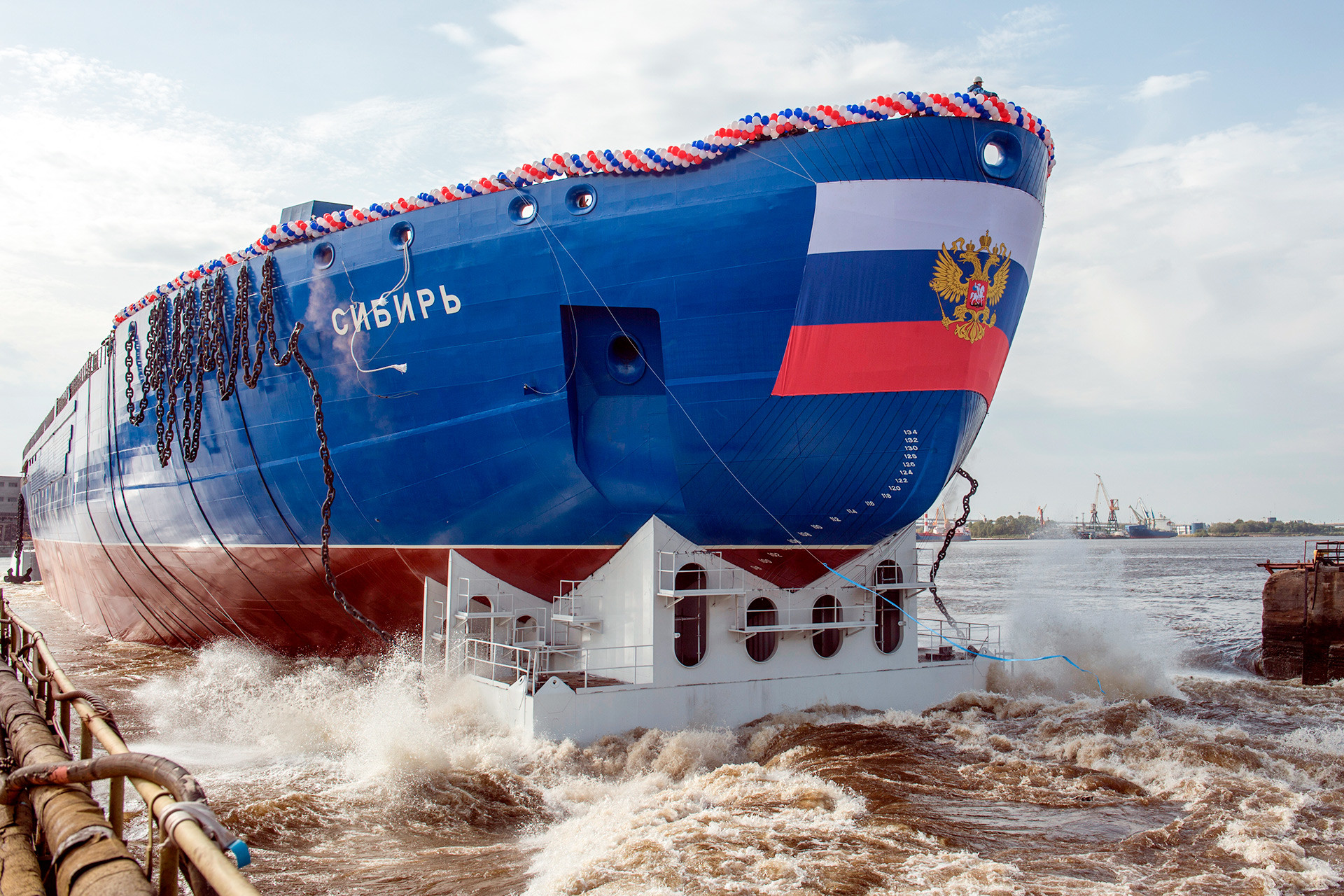 Alexander Galperin
The ship can smash through ice up to 2.8 m thick. A special ledge at the front of the hull known as the "Ice tooth" prevents the vessel from grounding on the ice.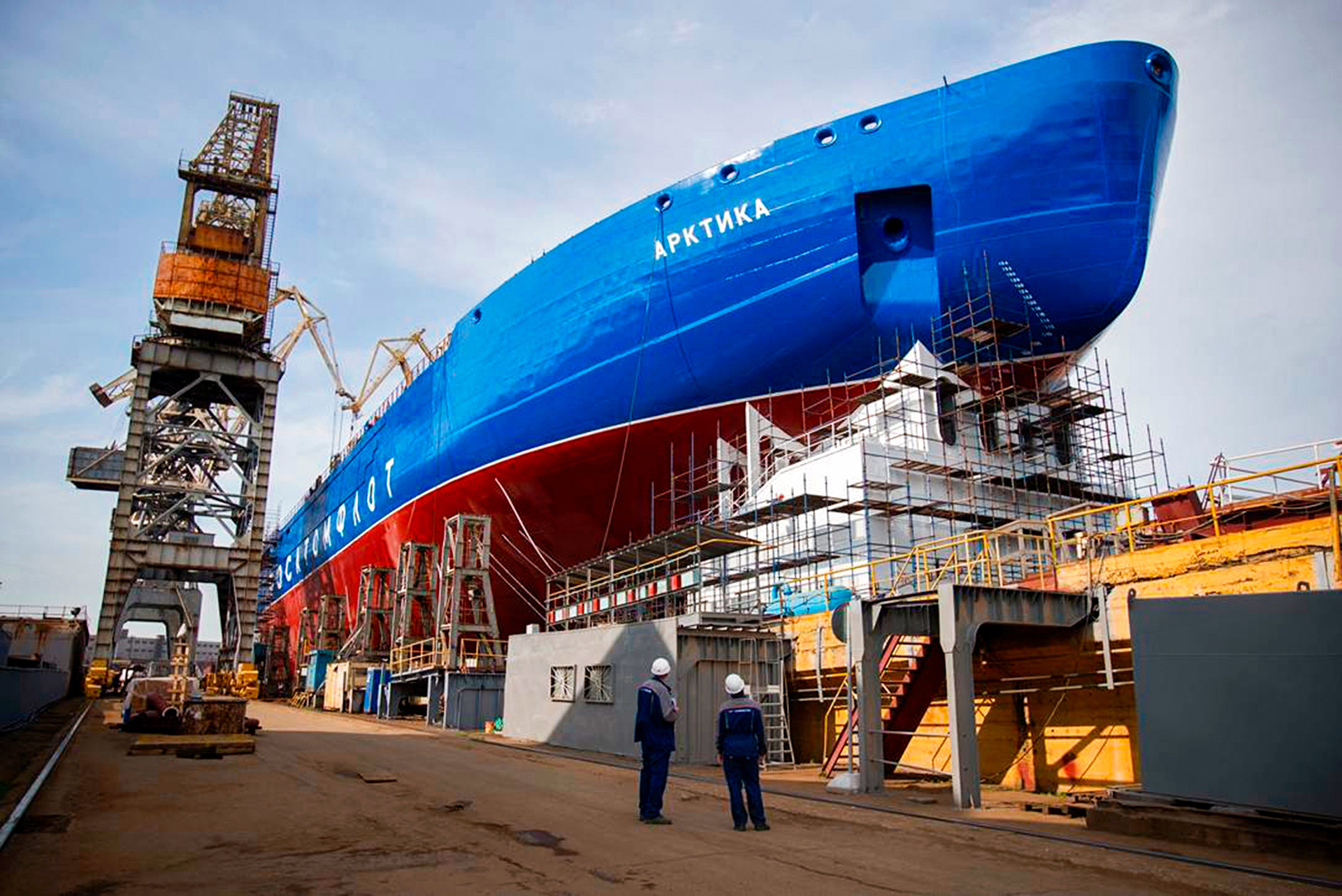 "Arktika" icebreaker.
Nikita Greidin/RIA Novosti
The dual-draught design enables the icebreaker to operate in both Arctic waters and the mouths of polar rivers. By filling ballast tanks with water the ship settles on only two meters of water, becoming a heavy icebreaker. At the river's mouth, the ship discharges ballast water and operates as a shallow-draft icebreaker.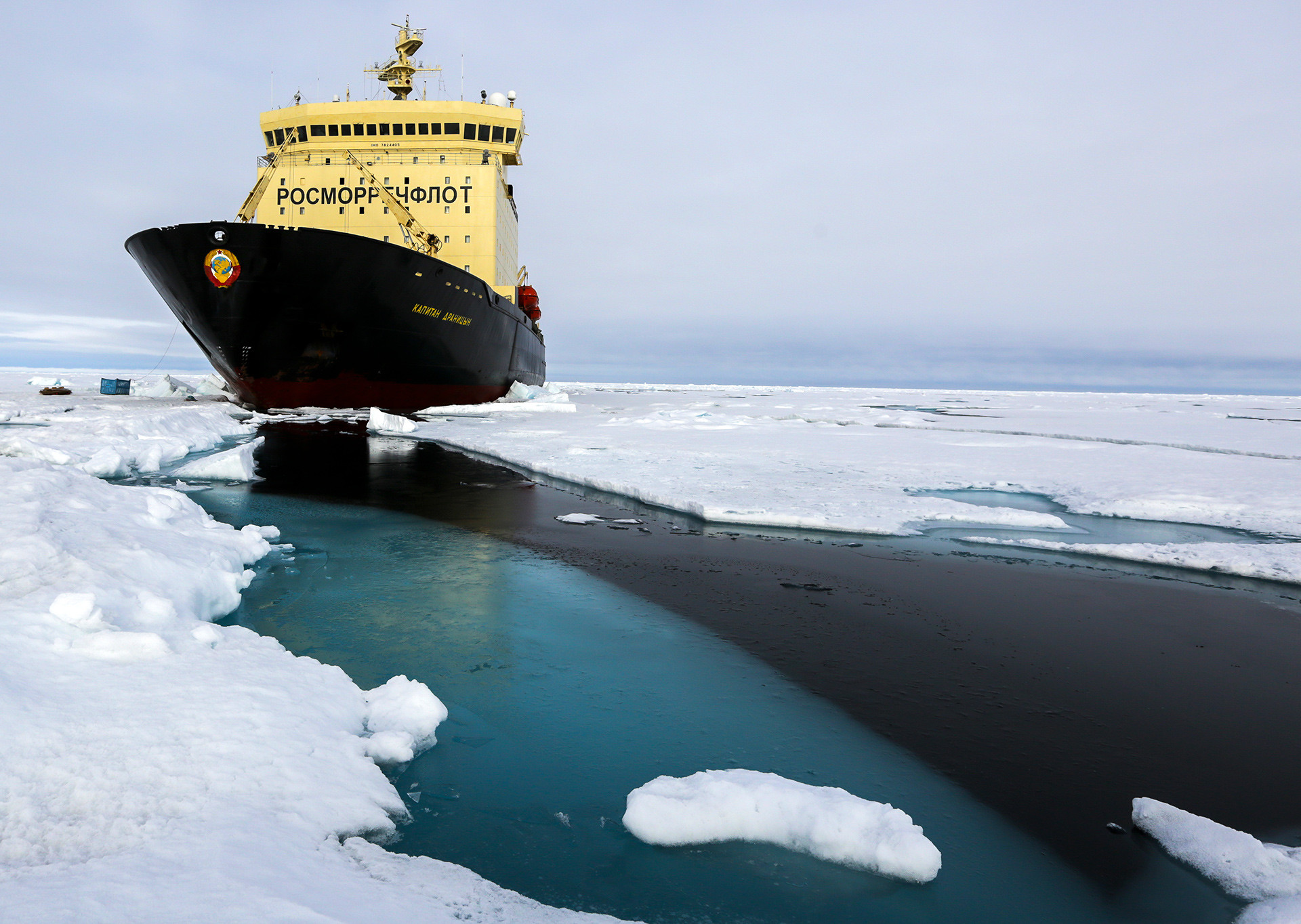 "Kapitan Dranitsyn" icebreaker.
Artyom Geodakyan/TASS
By building massive icebreakers like "Sibir" and "Arktika" Russia is in turn developing the Northern Sea Route, that experts say could account for 20 percent of trade between Europe and Asia, and become a competitor to the Suez Canal, since it's much shorter.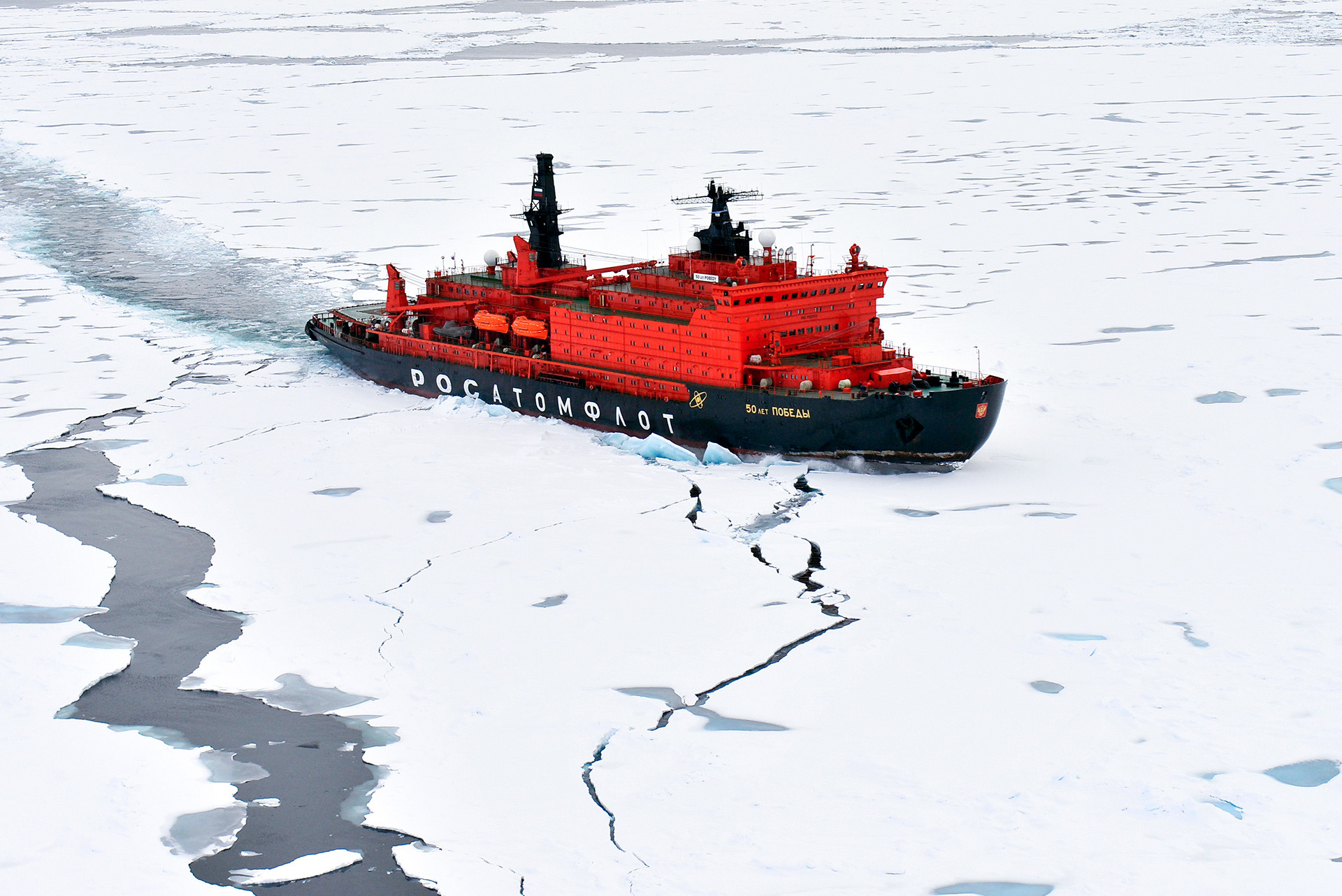 "The 50 Let Pobedy" (50th Anniversary of Victory) icebreaker.
Lev Fedoseyev/TASS
Vladimir Putin praised the importance of the "Sibir" icebreaker. According to him, it will help strengthen the Russian atomic fleet and the country's status as a great naval power.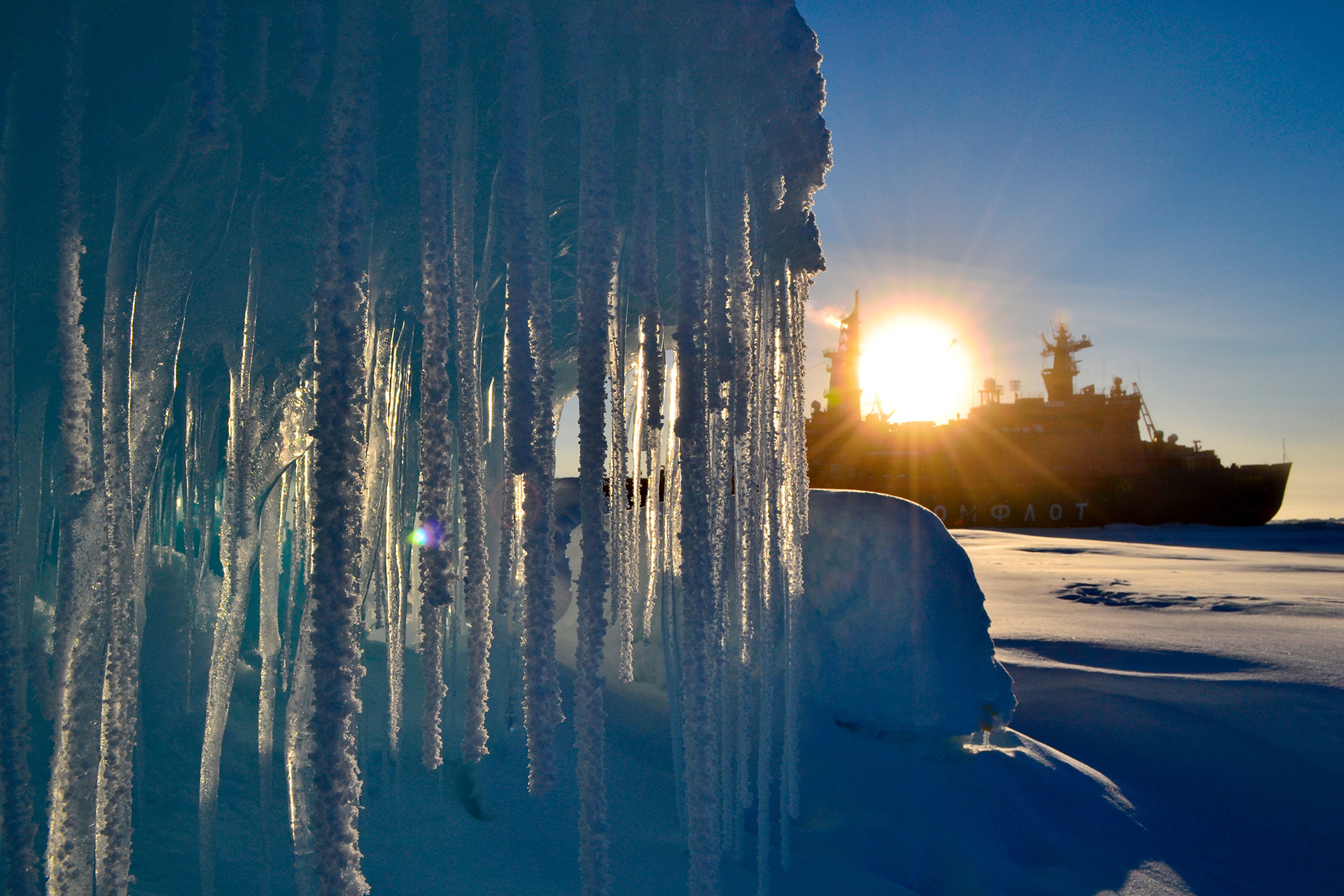 Anna Yudina/RIA Novosti
Russia is not intending to rest on its laurels. More Leader-class icebreakers have been earmarked. Even larger, longer, and wider than "Sibir," these ships will lead other vessels by crushing four meters of ice.
If using any of Russia Beyond's content, partly or in full, always provide an active hyperlink to the original material.