Russia is improving its notorious Iskander-M ballistic missile system - what can we expect?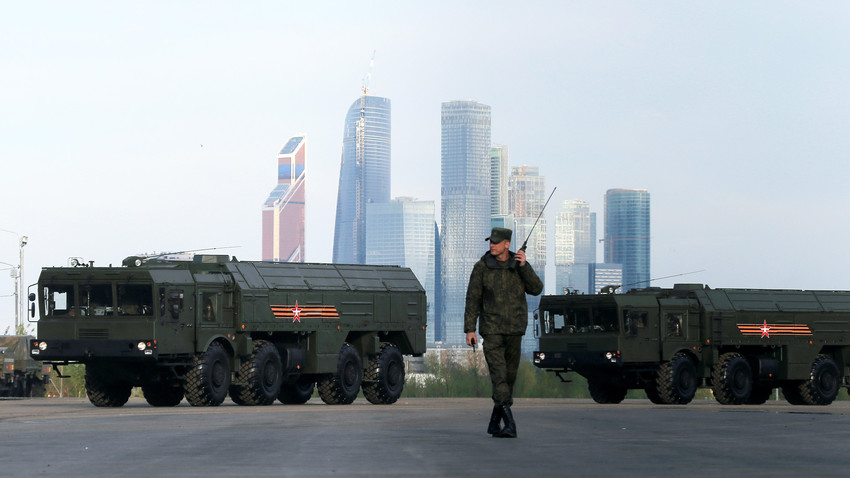 A Russian serviceman walks past Russian Iskander-M missile launchers with the Moscow International Business Center also known as "Moskva-City" seen in the background, at a range in Moscow, Russia.
Reuters
One of the world's most vicious short-range ballistic missile system will be beefed up with a number of modifications by 2020.
The renowned Iskander-M missile system is already an effective and fearsome weapon. Ten types of warheads can be fitted to the projectile but advances are expected as Russian arms manufacturers are set to release an updated version in the next few years.
What is the Iskander-M?
The system has never been used in real combat situations before - it's capable of wreaking complete devastation and is designed to take out strategic targets rooted deep behind enemy lines: Missile systems, air bases, seaports, military bases, factories, etc.
With a range of up to 500 km, and a precision of 30 to 50 meters, the missiles can be equipped with both conventional 500 kilo warheads and nukes.
Manufacturers have also added a number of Topol-M intercontinental ballistic missiles system capabilities to the Iskander-M, increasing the chances of the advanced projectile evading anti-ballistic missile complexes.
"It's independent from satellites coverage in conflict zones as it can get all the necessary coordinates from sources on the battlefield - whether it's a scout sending coordinates to the base, or from special military intelligence and reconnaissance stations," Viktor Litovkin, TASS news agency military analyst, told Russia Beyond.
Similar principles are employed by the American BGM-109 Tomahawk cruise missiles. This is one reason why both missiles avoid being taken out by radio-electronic means of warfare - the expert explained.
The Iskander-M's performing functions are also similar to the U.S.-made ATACMS, but the Russian missile's combat parameters are far superior.
However, a new system called Long Range Precision Fire (LRPF) is being developed for the American Army right now. It will replace the ATACMS and become a serious competitor to the Iskander-M on the battlefield.
If using any of Russia Beyond's content, partly or in full, always provide an active hyperlink to the original material.