Selfie Battle with Trump? New app brings funky political stickers to the U.S.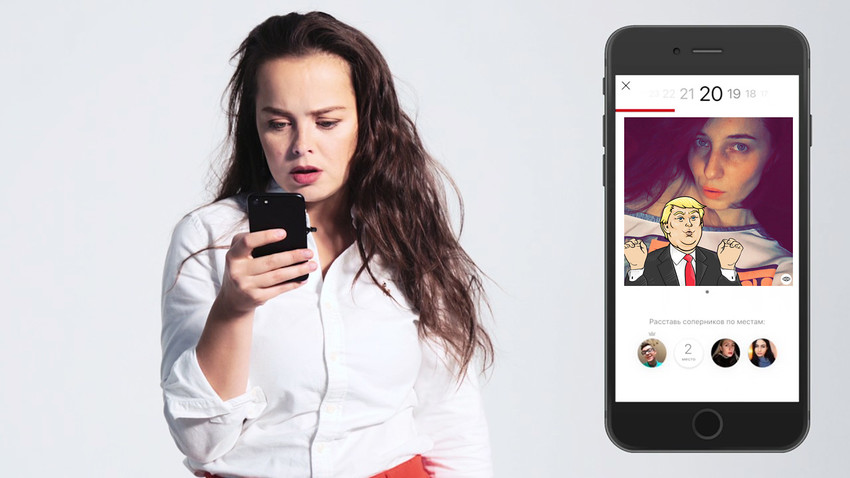 Moscow-based developers have launched an app in the U.S. that allows selfie addicts to compete with friends and strangers in real-time online 'selfie battles.' Users can also add funny emojis and stickers with Donald Trump, Vladimir Putin and North Korea leader, Kim Jong-un.  
It's not all about smiles and 'duck faces': Selfie Battle, a Russian app that launched this fall in the U.S. is bringing selfies to another level. The user uploads a selfie in real-time, and then the app pairs you with four randomly selected competitors, and gives 40 seconds to rate the selfies, from best to worst.

"You can't upload an old picture from your phone," said Daniil Velichko, Selfie Battle co-founder and an established celebrity photographer. "No Photoshop or face tuning is allowed. You see people just the way they actually are."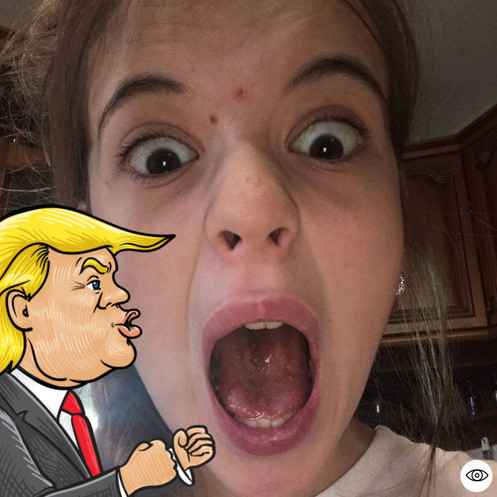 After the app spread in Russia primarily through word of mouth and thanks to a few celebrity endorsements, developers decided to take a shot at the U.S. market, and see what happens when Americans have 'selfie battles' with Russians. But the company's final goal is to secure the global market, and to help people in different countries get to know each other.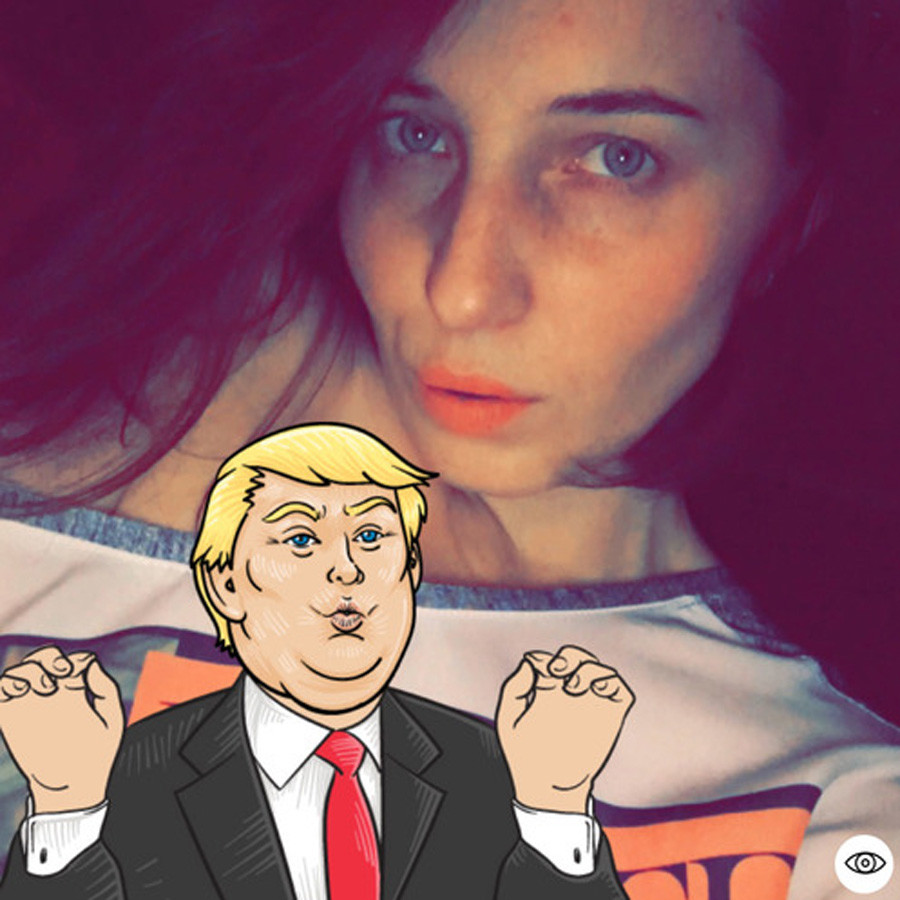 Tinder, Facebook, Instagram, and gaming in one app
Almost every selfie that people upload on social networks has a story behind it: "look at me, I am on the beach…", or "I am traveling to exotic countries."
"In Selfie Battle we got rid of this narcissistic feature," said Daniil Velichko. "Our app redefines the concept of selfie, turning it into pure competition or gambling."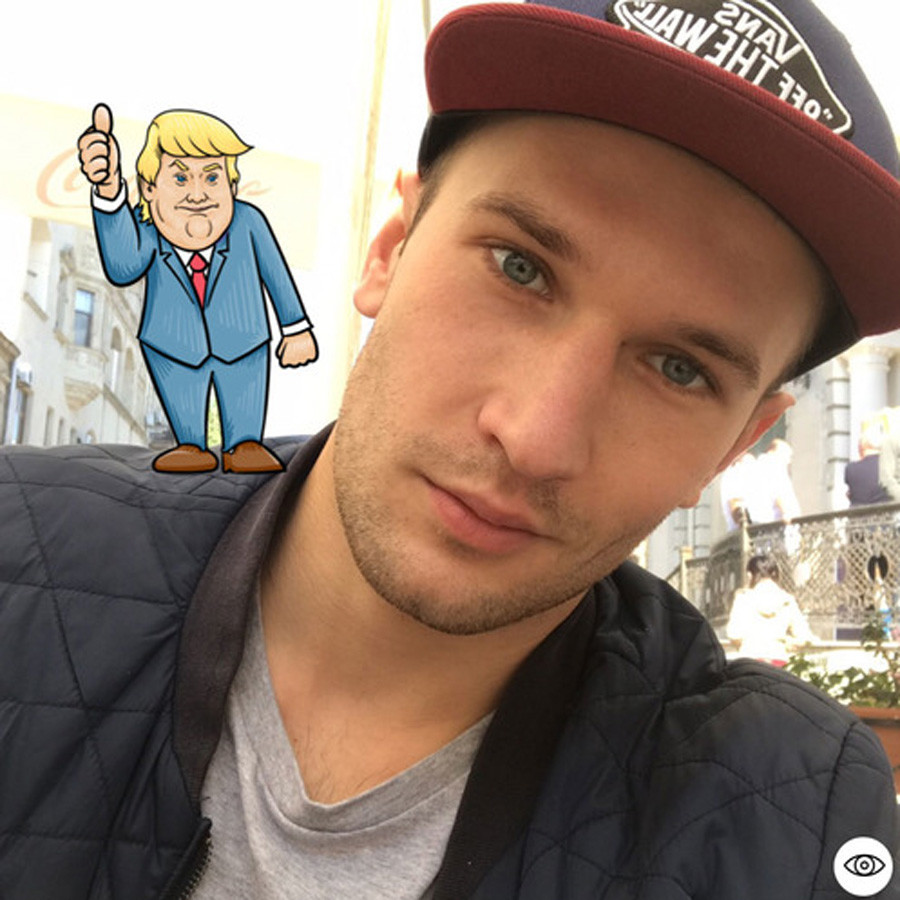 Selfie Battle developers believe their app integrated the functions of Instagram, Facebook, Tinder, and Snapchat, as well as online gaming.
The app, for example, offers romantic dating and social networking opportunities. Users can follow others, start a conversation by leaving comments, and organize their own battle with friends.
The app is available on the iOS with an Android version coming out next year.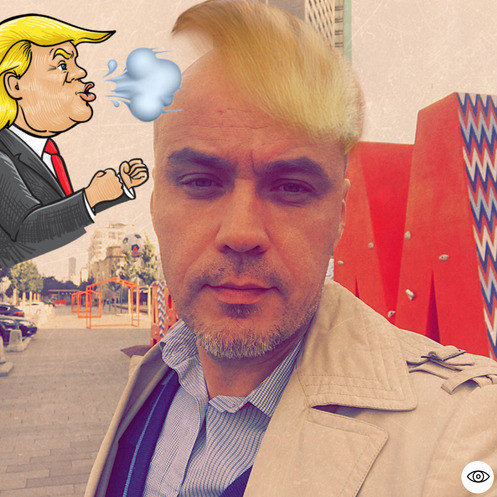 So, what does Donald Trump have to do with it?
According to Velichko, most people use Selfie Battle as a way to kill time - playing on the bus or in the subway, in the car when stuck in traffic jams, as well as in restaurants or beauty salons. "Our users are very creative, and they are always looking for new positions and backgrounds for their selfies, and we decided to add emojis and stickers to make it even more entertaining."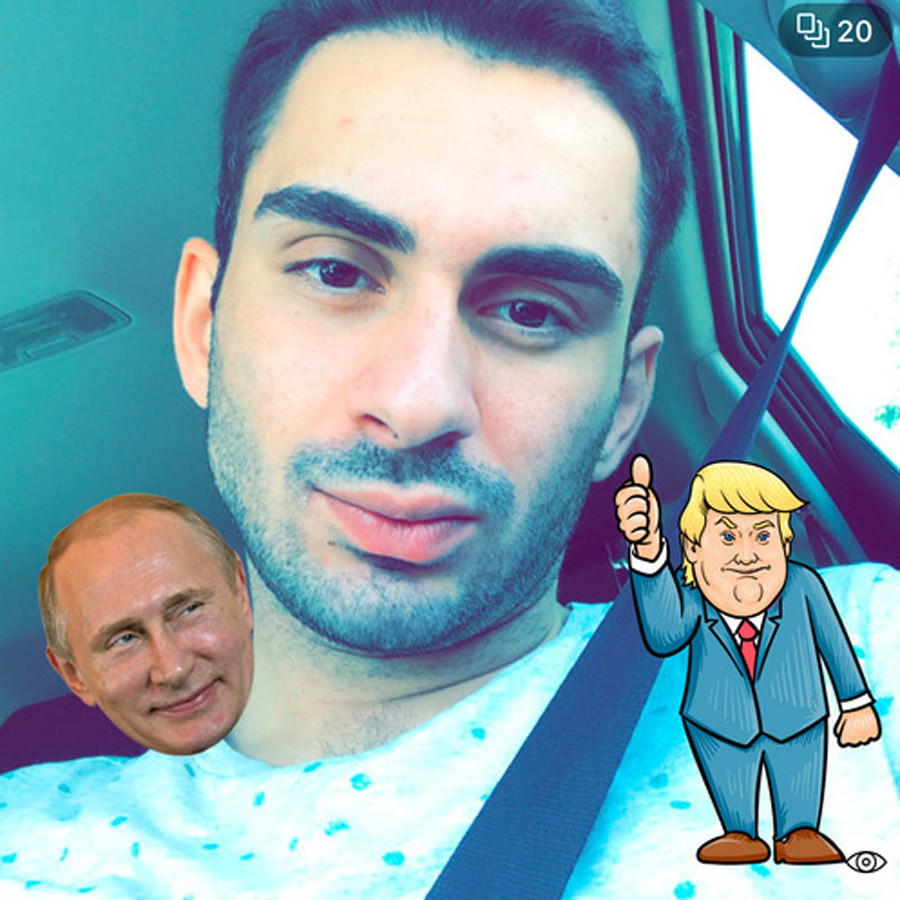 One of the cool interactive features is an opportunity to add emojis and stickers on the selfies of other people, including those you don't know. Developers allow users to delete their photos if they don't like the emojis or stickers that other people added to their pictures.
"In the beginning we were worried people would delete a lot of content, but this never happened," Velichko said. "If a user doesn't like an emoji somebody added to his picture, he simply puts another one on top to cover it up - say, a heart sticker."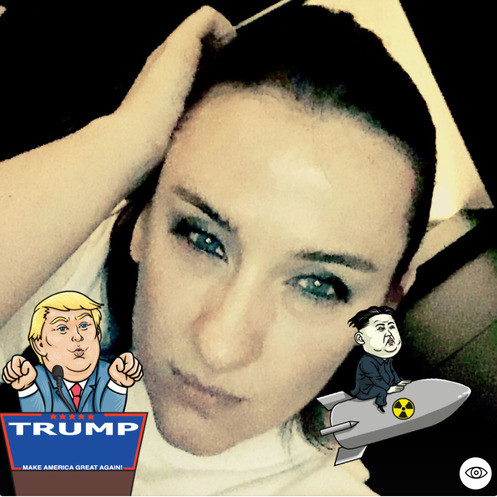 One of the most popular stickers is Donald Trump. Russian users normally put him on together with Putin to emphasize the comic effect. Quite often they do collages of Trump confronting Kim Jong-un, the leader of North Korea. "It has nothing to do with politics," Velichko said. "It's just fun."
If using any of Russia Beyond's content, partly or in full, always provide an active hyperlink to the original material.