What weapon Russian Airborne troops lack, but will get by 2020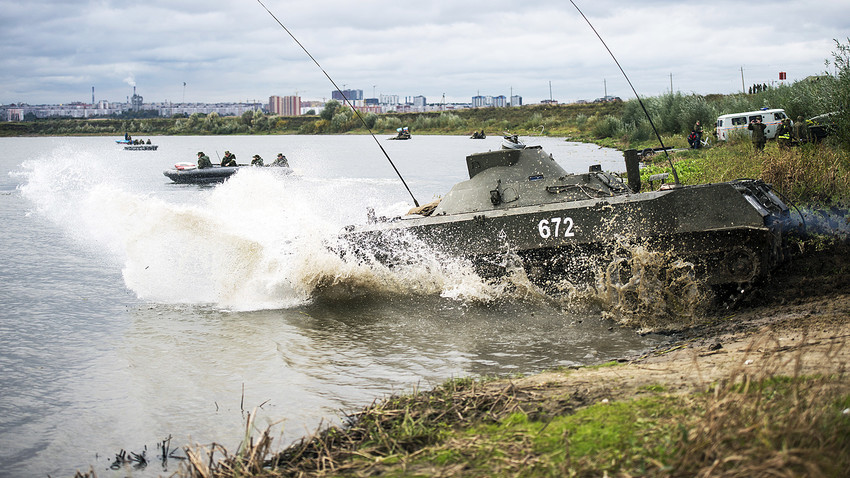 A 2S9 Nona-S self-propelled gun crosses a water obstacle during a command & headquarters exercise involving the 106th Guards Airborne Division in Russia's Ryazan Region.
Evgeny Biyatov/RIA Novosti
Airborne troops play one of the major roles on battlefields with sabotage operations behind the enemy frostlines. And in order to remain one of the Russia's main strike force, the country's Airborne look for a new self-propelled artillery system.
As for today, Russian Airborne have on their service two 120 mm and 125 mm Soviet era self-propelled artillery systems - 2S9 «Nona-S» and 2S25 «Spryt-SD»
«The new machine code-named Lotos will switch a «Nona» artillery system that stands on duty since mid 70th. These artillery systems are already worn-out and need to be changed for a new one», - told Russia Beyond Vadim Kozulin, a professor at the Academy of Military Science.
The main difference between them and other types of artillery guns on service in Russia (annually the Ground Forces get numerous types of self-propelled guns) is that Airborne machines can be airdropped from skies and go nuts right away against terrorist forces standing on their way.
As he mention, the Lotos artillery system is still coded as «secret» and will be publicly revealed in a year or two. Yet what's able to say is that this gun exists in two calibers - 120 and 152 mm. Its firepower and shooting range will out-class «Nona» system and will give Airborne a «two-in-one» weapon - a howitzer and a mortar. Which one is chosen as a final one, will be revealed in a year by the Defense Ministry.
«The «Nona» model was light and easy to transport. It could use 120 mm projectiles even from enemies howitzers - deep behind the enemy lines you won't be able to always fd you homeland ammo», - mentioned the expert.
Another «Nona» nuance that will be changed in a new «Lotos» system is that the predecessor had a barrel that could only operate on a vertical path (по вертикальной траетории) in front of the machine.
According to the professor, manufacturers want to give it more mobility and operational capabilities.
«Each «Nona's» projectiles left five-meter deep gaps in ground on impact. I believe the new shell that's also being developed for «Lotus» will have even higher firepower», - he noted.
If using any of Russia Beyond's content, partly or in full, always provide an active hyperlink to the original material.