What new weapons can Russia's military look forward to in the future?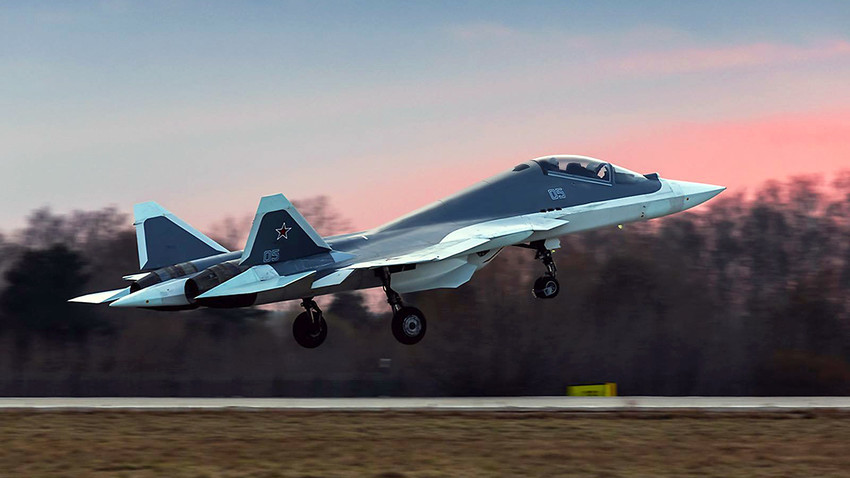 Two-seater Sukhoi PAK FA (T-50) fifth-generation fighter aircraft.
Global Look Press
There are some heavy duty war machines on the production line.
AK-12 assault rifle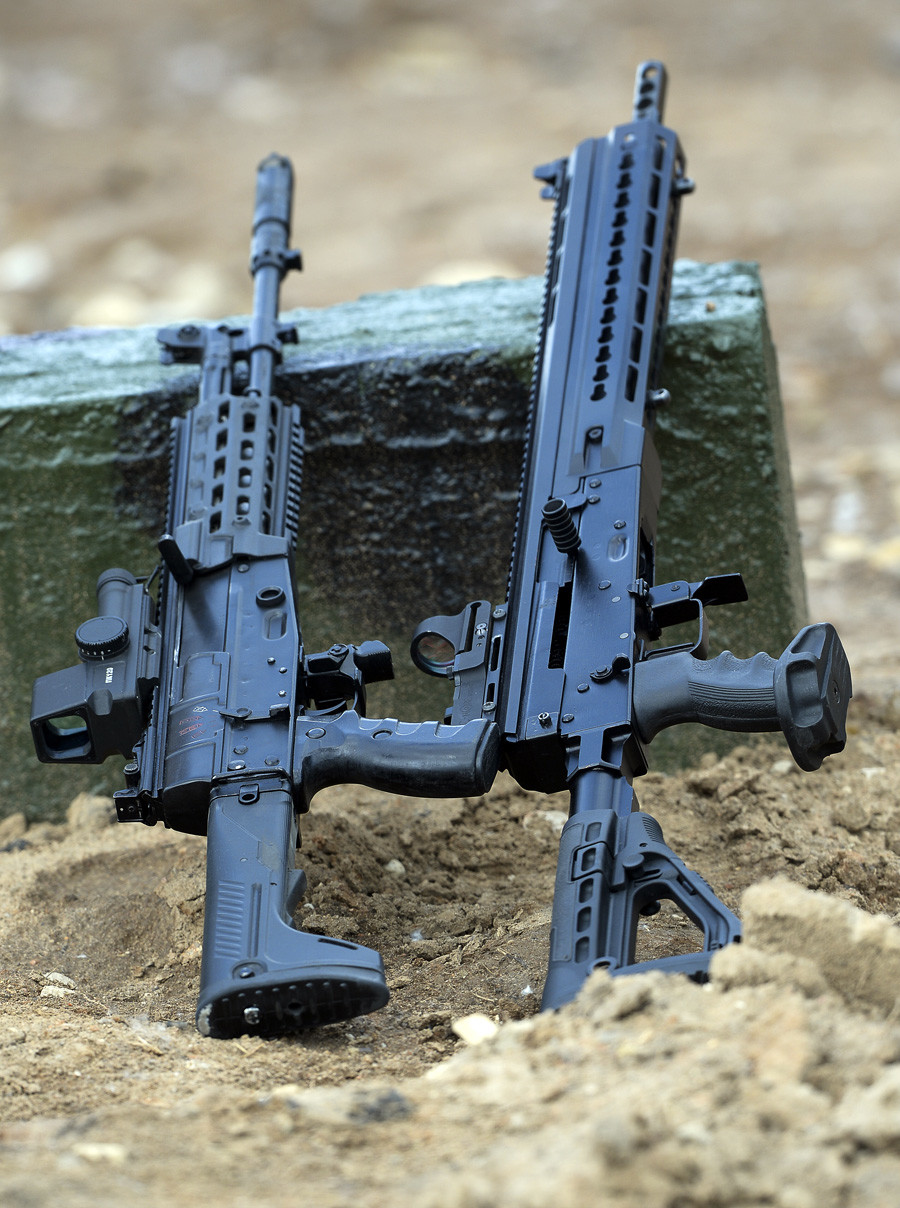 By the end of the year Russia's Defense Ministry will adopt a new assault rifle, replacing the existing iconic AK-74 currently in service.
As Russian military experts believe, both the AK-12 and AEK-971 rifles will become the weapon of choice. The former will be used by soldiers while special ops groups will be equipped with the latter.
At first glimpse, the AK-12 looks like a modified version of the AK-74 - it uses the same 5.45 mm round as its predecessor. But the new rifle has new ergonomics and an integrated Picatinny rail, so various optics and scopes can be mounted on the gun. Different tactical accessories like a vertical grip, flashlight, and laser sight can also be added.
The rifle also has a new magazine so soldiers can see how many bullets they have left, while there's a retractable side-folding shoulder stock. It's the perfect weapon for troops decked out in the new "Ratnik-2" body armor.
Another important thing that defines the AK-12 is its four modes: Safe, semi-automatic, two shot burst, and fully automatic. It has less recoil compared to all previous AK models and collimator sights can easily be installed to make it more accurate.
Bulava intercontinental ballistic missile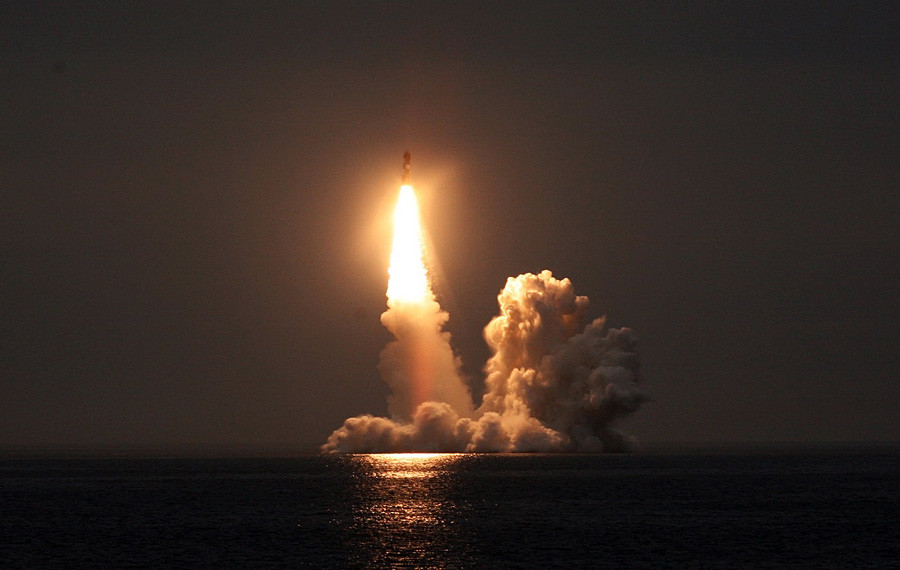 955 Borei class nuclear submarine launches Bulava ICBM
Another hotly anticipated weapon is the Bulava intercontinental ballistic missile. It's currently being tested by its developers, and when the projectile is given the all clear it will be delivered to the Russian fleet.
The Bulava will be launched from nuclear triad submarines from the 955 Borei project. Each vessel can be loaded with 16 missiles that can take out targets up to 8,000 km away. Each missile travels at supersonic speed and boasts up to 150 kilotons of power.
By 2020 Russia will have eight Borei class submarines that will be beefed up with Bulava ICBMs, although just how many remains to be seen. The Defense Ministry will decide in the coming months.
Su-57 fifth-generation fighter jet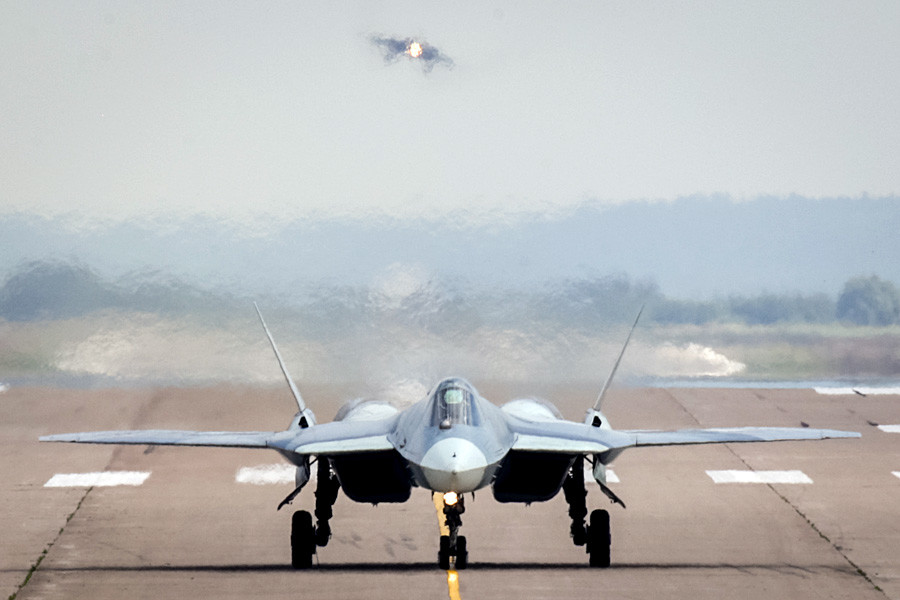 The Sukhoi T-50 PAK FA jet fighter of the 5th generation pictured during the flight display rehearsal at MAKS-2017 international airshow near Zhukovsky, Moscow Region, Russia.
Leonid Faerberg/Global Look Press
Another eagerly awaited piece of military hardware is the new Su-57 fifth-generation fighter jet, previously coined the T-50/PAK FA.
It was premiered to the world in 2011 during MAKS aviation show in Moscow's suburbs and is expected to rival the American-made F-22 "Raptor." It can reach supersonic speeds of up to 1.6 mach (2,000 km/h) and is set to be delivered to Russia's Air Force in 2020.
If using any of Russia Beyond's content, partly or in full, always provide an active hyperlink to the original material.