Winter is coming, but don't worry: Bitcoin can keep you warm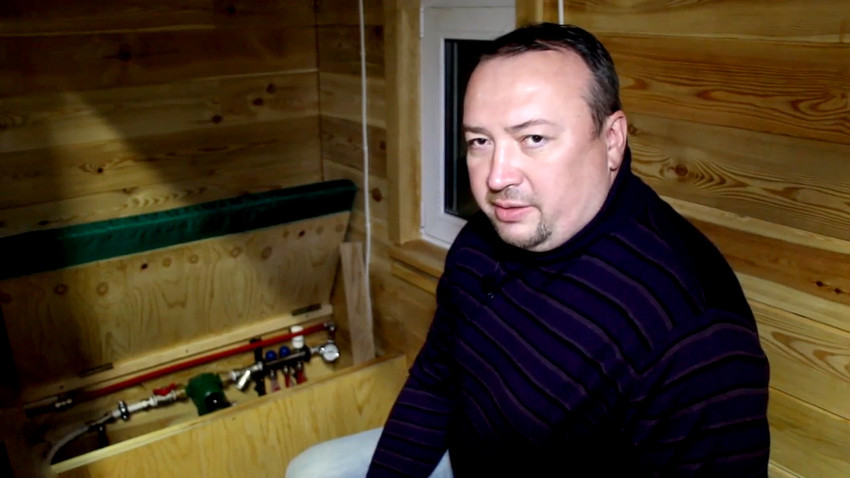 Irkutsk-based entrepreneur Ilya Frolov decided that the energy from Bitcoin mining shouldn't go to waste/Ruptly
Bitcoin is hitting another all-time high, surpassing $7,000. Now, Siberian engineers have determined that it's not merely a great investment. The cryptocurrency can also heat your home in winter.
The value of Bitcoin is skyrocketing, and did you know that it's possible to get them for free if you can mine the cryptocurrency? These 'miners' use special software to solve mathematical problems, and are issued a certain number of Bitcoins in exchange for their services. All you need is a powerful computer and a lot of electricity, making mining prohibitively expensive for most people in the U.S. and Europe.
In the Siberian city of Irkutsk, however, energy prices are incredibly low, and that's how the city has turned into Russia's unofficial Bitcoin mining capital. Cryptocurrency mining that requires loads of electrical power is now a popular hobby for many local geeks, and over a thousand of them are currently mining in the region.
Two Irkutsk-based entrepreneurs, Ilya Frolov and Dmitry Tolmachyov, decided that the energy from Bitcoin mining shouldn't go to waste. So, they found a way to use the heat produced by computer processors to heat homes, by connecting their 'crypto-farm' to an underfloor heating system.
Usually, mining machines are cooled by blowers, and the heat is released into the atmosphere. "We consider this not rational or ecological," Frolov told Ruptly video agency, adding, "that's why we've implemented a concept where the heat from computing operations is used to warm houses."
Frolov said the price of electricity is a critical factor in mining, and while Irkutsk has very low electricity rates, it has been dubbed Russia's informal bitcoin mining capital.
"The profitability of computing calculation at times exceeds the cost of electricity; that's why it is rational to use it this way," he added.
Before focusing on Bitcoin mining, Tolmachyov had a company that produced prefabricated panel houses. And it was at this time that he started thinking about climate change, global warming and ecology, and decided to change his lifestyle.
"Ecology is important," Tolmachyov said. "We shouldn't heat the atmosphere; we need to warm the room. In Siberia, the heating season lasts almost nine months each year."
By 2020, the entrepreneurs plan to heat around 2,000 homes in Siberia with the energy emitted by crypto-mining.
If using any of Russia Beyond's content, partly or in full, always provide an active hyperlink to the original material.