Scientists make strides in nanotube technology that will change electronic devices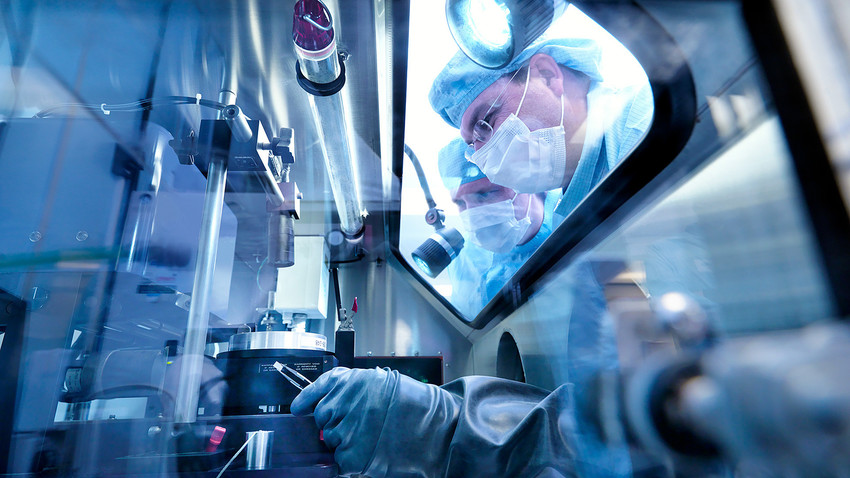 Carbon semiconductor nanotubes (CNTs) are extremely durable but relatively light, and which have unique electronic and optical properties.
Getty Images
Tech giants are looking for ways to replace silicon in next-generation gadgets, and in recent research, scientists at Moscow-based Skoltech are moving closer to a major breakthrough.
Silicon microprocessors are used in many electronic devices, including mobile phones, but the possibilities of silicon have effectively reached their limits. Developers around the globe are looking for ways to reduce costs and increase gadget performance. New research by Skolkovo Institute of Technology (Skoltech) might help bring them one step closer.
In collaboration with IBM's Watson Research Center, the Moscow scientists analyzed the behavior of electrical contacts in carbon semiconductor nanotubes (CNTs), which are extremely durable but relatively light, and which have unique electronic and optical properties. Carbon nanotubes can conduct electricity much more efficiently than other materials, such as silicon and copper.
In the near future, CNTs are expected to transform the electronics industry through the production of transistors that are much smaller, faster and more efficient than anything achieved with silicon chip technology.
Nanotubes are far superior to silicon-based transistors thanks to the low resistance of nanotube channels, but their contact resistance is a significant obstacle to their wider introduction into production. When the tube size decreases to several tenths of a nanometer, contact resistance becomes a problem. Previous research in the field revealed that the pressure of metal on semiconductor tubes is high enough to flatten them.
"In our latest research, we quite unexpectedly predicted that semiconductor tubes flattened by a metal contact become metallic," explained professor Vasili Perebeinos, the study's lead author. "In this case, contact resistance increases and doesn't subsequently decrease. This is due to the breaking of the axial symmetry of the deformed tubes under the metal contact."
This research has helped elucidate the steps that can be taken to reduce contact resistance; and according to the scientists, it's preferable to use tubes with relatively small diameters.
If using any of Russia Beyond's content, partly or in full, always provide an active hyperlink to the original material.