Vladimir Putin will soon sign a presidential decree determining how much money Russia's Maritime, Air, and Ground forces will be allocated from 2018 to 2025.
The money will be spent on creating new generation weapons systems, such as the new PAK DA strategic bomber that will be able deploy missiles with a range of up to 5,000 km - so terrorist targets in the Middle East can be taken out from Russia. The funds will also fuel the production of the hotly anticipated fifth generation Su-57 fighter jet and new era T-14 "Armata" tanks.
Ships for the fleet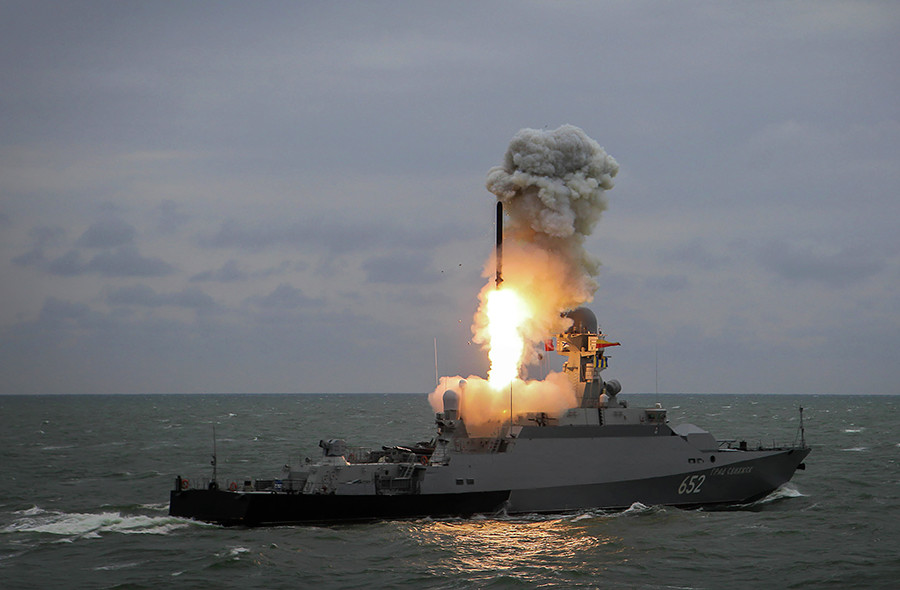 Advanced ships will also be built - mostly small rocket cruisers with cruise missiles on board. Russia's 22800 Project is responsible for building the boats, which will be decked out with stealth technology - in total 18 vessels will be made, each boasting Kalibr and Oniks cruise missiles.
The first ships off the production line shocked the world in 2015 when the Caspian Fleet fired a number of Kalibr missiles right onto the heads of terrorists in Syria. The rockets covered around 1,500 km over Iran and Iraq before wreaking havoc.
Each one of these rockets is charged with 500 kilos of high explosives, capable of busting craters in the ground hundreds of meters wide. Kalibrs have a range of up to 2,500 km and an accuracy of 30 meters, making them one of the most deadly modern weapons.
The fleet will also get new diesel-electric and nuclear submarines with intercontinental ballistic missiles on board, as well as a number of supply vessels, corvettes, frigates, and scientific research boats.
Yet the biggest question remains: Will the Russian Defense Ministry get the money for the world's biggest aircraft carrier "Storm" (approximate cost: $7 bln). The ship's dimensions are comparable to the American Gerald R. Ford super carrier, which can transport 80 aircraft on board.
If created, Storm will become a floating airbase defended by an entire squadron of ships. It's deck area will be around 14 square km and contain four runways for jets and bombers.
Which new planes will the Air Force receive?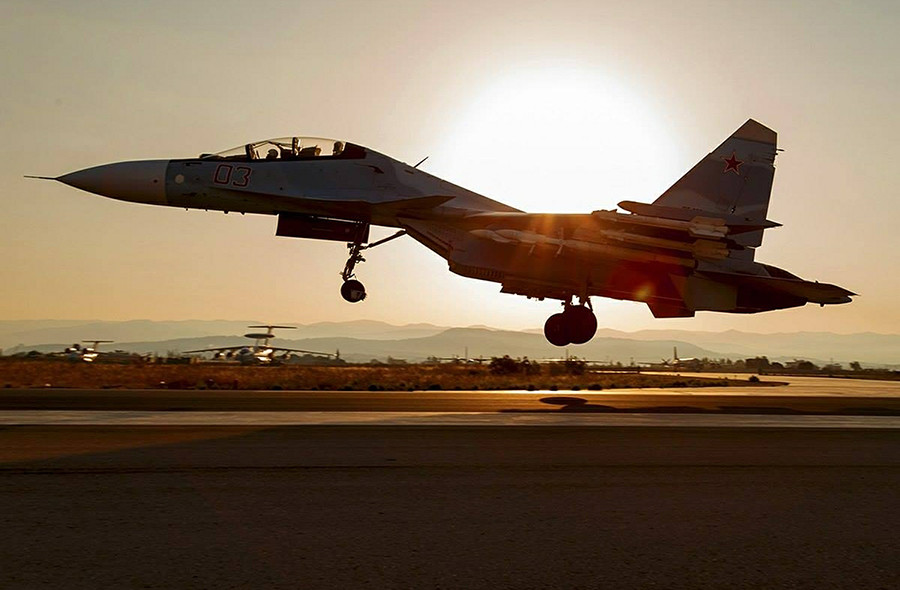 Sukhoi Su-30SM fighter aircraft
Global Look Press
The Air Force will be reinforced with new Su-35 and Su-34 jets and bombers that were baptized during Russia's operation in Syria. Pilots can also expect to fly the super-maneuverable Su-30SM that the "Russian Knights" aviation group use in their stunt shows.
And the MiG-35 series will consist of no less than 24 aircrafts and probably a "super series" of advanced avionics jets for the Strizhi ("Swifts") aviation group.
Russia's Defense Ministry plans also on investing big sums in creating the new era PAK DA strategic bomber with cruise missiles.
Ground Forces to be beefed up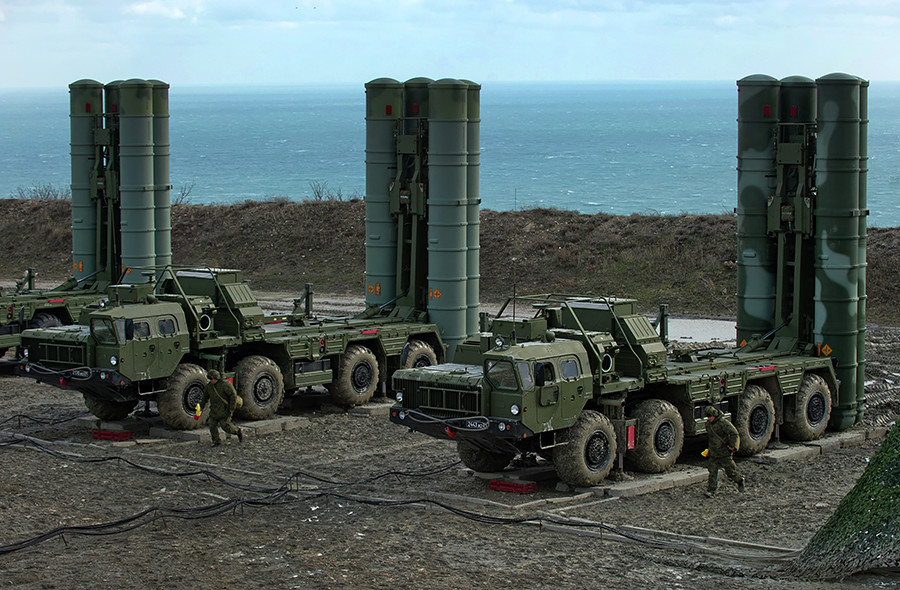 Anti-aircraft defense system S-400 Triumph
Sergey Malgavko
One of the main additions for the Ground Forces will be the S-500 "Prometheus" air defense system. After completion, it will replace the S-400 "Triumph" and have a range of 400 km. it will even be able to shoot down targets in near orbit, 100 km above the Earth's surface - and simultaneously hit 10 supersonic targets flying at speeds of around seven km/sec (i.e. enemy hypersonic warheads).
The Russian military is in the process of replacing its outdated tanks with modern T-14 "Armata" war machines. Armored "Kyrganets-25" vehicles and "Boomerang" personnel carriers will also be added.
If using any of Russia Beyond's content, partly or in full, always provide an active hyperlink to the original material.