What weapons will Russian Airborne troops be equipped with in the coming years?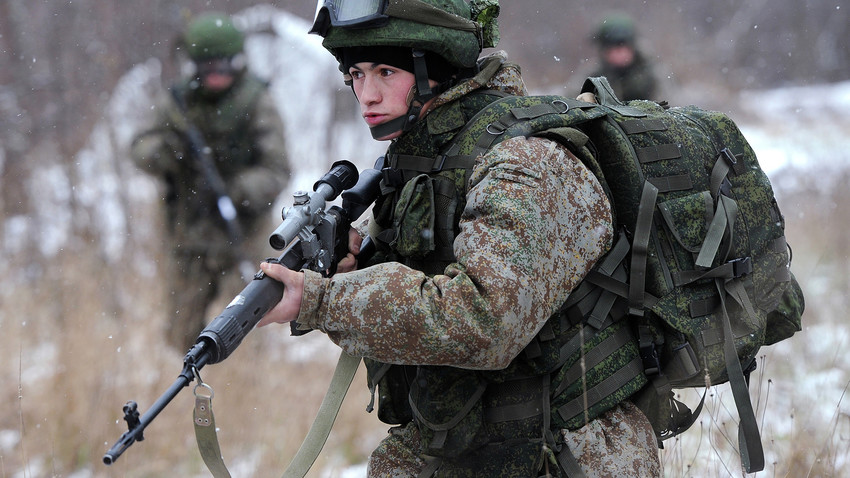 Russian soldier equipped in new battle gear Ratnik-2.
Alexey Filippov/Sputnik
Russia plans to spend billions of dollars in the next few years upgrading the arms and equipment its Airborne troops rely on, with weapons including new era airdrop artillery systems and hi-tech Ratnik-2 battle gear.
Between now and 2025 the Russian Defense Ministry will spend around $70 billion on its infantry and airborne forces. This money will provide the "flying infantry" with the equipment these forces have needed for years.
First of all, a new self-propelled artillery system will replace the worn-out Soviet-era vehicles Nona-S and Sprut armed with 120 mm and 125 mm shells.
The new airdrop weaponry is called Lotos and has two versions one with 120 mm caliber weapons, the other with 152 mm. It's supposed to outclass earlier artillery systems in firepower, shooting range and mobility.
"Each Nona shell leaves a five-meter deep crater. So the new machine will have even more devastating power", Vadim Kozulin, a professor at the Academy of Military Science said.
But as long as this artillery system passes tests that will end in a couple of years, the Defense Ministry plans on switching the worn-out Soviet machines to their modern modified versions.
In 2018 the airborne forces will get 30 Sprut-SD 125 mm self-propelled artillery systems that despite their long history can still pierce the armoured plating of many modern tanks.
The ministry also plans to increase the number of armored personnel carriers available to the airborne forces. By 2020 troops will get 180 BMD-4 vehicles. Besides the fact that these types of machines can be airdropped deep inside enemy territory alongside Sprut-SD and Nona artillery systems, they are amphibious and can move over water obstacles at a speed of six miles an hour, with its 30 mm cannons fully operational to combat enemy forces at the same time.
New personal battle gear
Airborne forces were the first troops in Russia to receive the new generation Ratnik-2 battle gear. And by the end of 2018 they will be fully equipped with it.
It's a set that integrates weapon and defence systems alongside life and power-support systems. A complete set consists of around 60 items that include a bulletproof vest that can withstand 10 direct hits from a Dragunov sniper rifle (7.62 mm ammo) as well as a rifle (AK-12 or AEK-971), a helmet with protective glasses and a number of reconnaissance and sight devices. The armor camouflage was also specially designed to make soldiers less visible to enemy forces - and even infrared cameras.
Its manufacturers say that at 20kg (44lbs) a full set weighs much less than similar kit used by foreign armies.
If using any of Russia Beyond's content, partly or in full, always provide an active hyperlink to the original material.