What's the Russian gun that appears in Star Wars?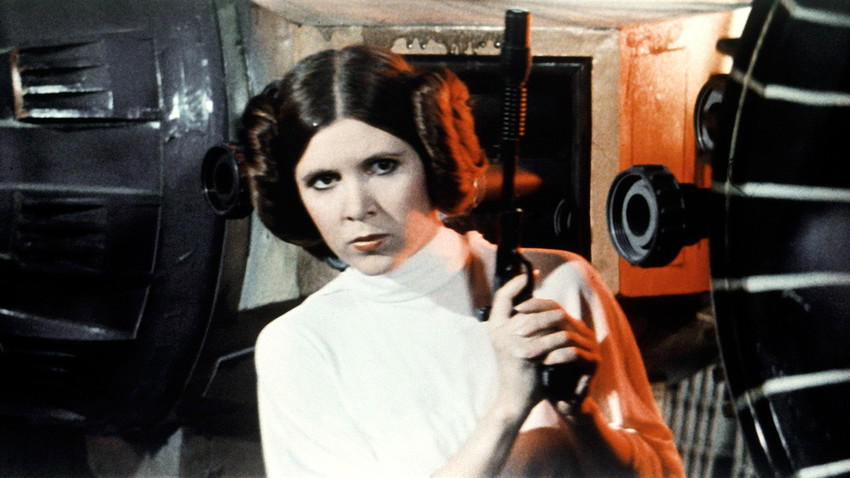 American actress Carrie Fisher on the set of Star Wars: Episode IV - A New Hope written, directed and produced by Georges Lucas
Getty Images
Star Wars saga fans have learned that a pistol created by a blind Russian firearms designer was used as a prototype for Princess Leia's blaster.
Kalashnikov.Media reports (the text is in Russian) that Soviet engineers created a small-caliber pistol MCM Pistol that was later used by George Lucas in his Star Wars saga.
According to Kalashnikov.Media the choice was made due to the elegance of the gun, as only it look good in the small hands of petite actress Carrie Fisher.
The MCM pistol
The MCM pistol is a 5.6 mm gun that weighs 940 grams with a loaded 10 round magazine. Its barrel is 152 mm long and is effective at very short distances in close urban spaces.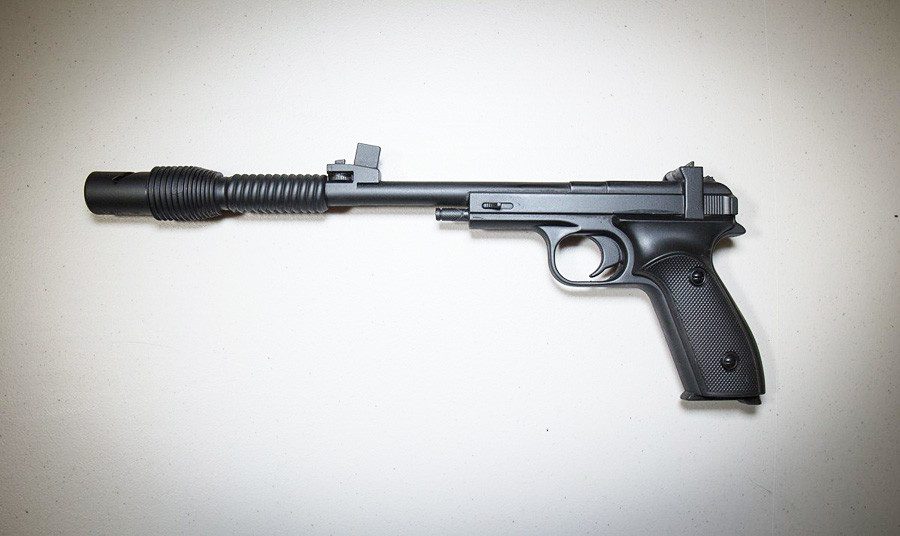 Mikhail Margolin, the world's only blind firearms designers, created the earliest version of the weapon in 1948.
The gun was criticized for its elevated plane of sight, with many experts blaming this on the blindness of its creator. Yet that is incorrect, as it's a deliberate Russian design feature of the late 1940s that was believed to increase the weapon's accuracy.
Similarly, the AK-47 designed between 1946 and 1948, also had a high line of sight.
How a blind man created a gun
Despite losing his sight during the Russian civil war (1917-1922), Margolin didn't lose his spirit and after the conflict moved to Moscow to teach at a military academy.
Not only did he teach people, but he also learned from them. There he studied mechanism design by touch and used clay, wax, wood, metal and plastic models he created himself when he demonstrated and advocated his creation in talks with draftsmen and workers.
Twenty years later he created his most famous gun - the MCM Pistol that even made its international debut at the 36th World Shooting Championships held in 1954 in Caracas, Venezuela.
By that time the country began serial production of a gun that would later become one of the country's main small arms for training and competitions.
If using any of Russia Beyond's content, partly or in full, always provide an active hyperlink to the original material.