Mud, missiles, and mayhem as Russia's 2018 Tank Biathlon kicks off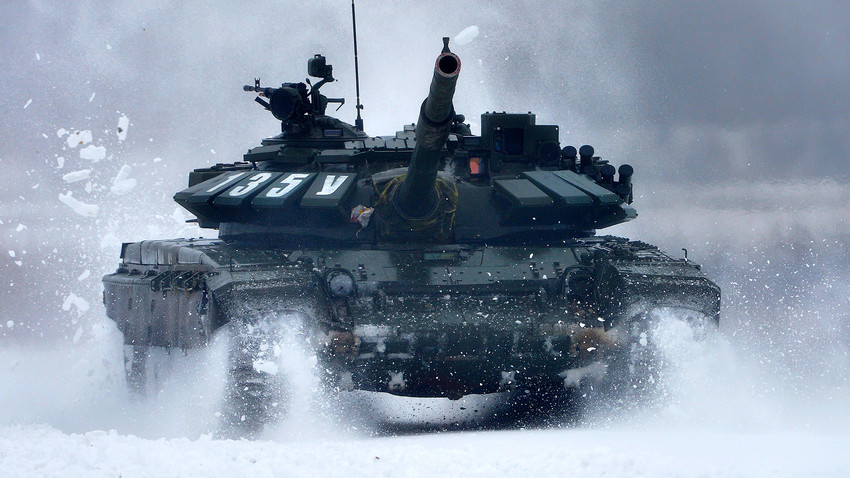 Russian tank T-72B3 is the model used during the military games originally held every summer.
Evgeny Biyatov/Reuters
The competition began Jan. 15 all over the country and guarantees high-octane thrills.
Tanks, mud, guns, explosives, obstacle courses...Russia's 2018 Tank Biathlon has begun and it's full steam ahead. Right now it's the qualifying stages to find out which Russian crews will represent the country against teams from other nations later on.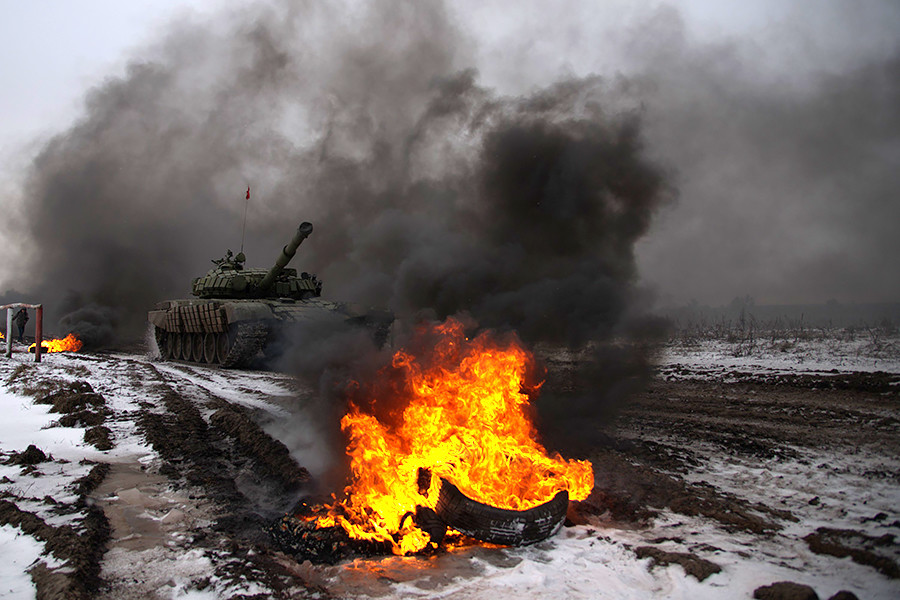 Crews are operating modernized T-72 tanks from the T-72B3 series while crossing two-meter deep trenches, driving through walls of fire, and taking out targets in the form of armored vehicles and choppers up to 2,000 meters away.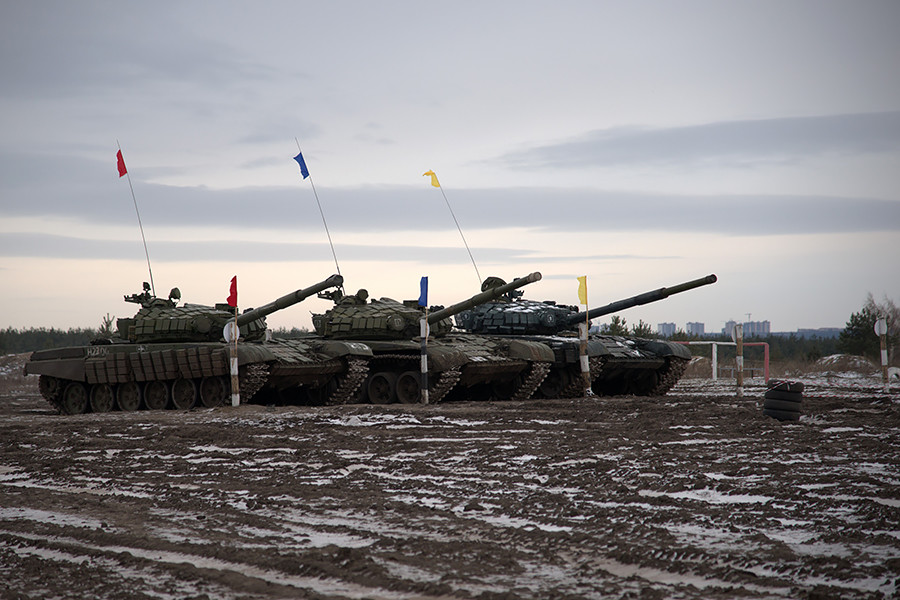 Evgeny Biyatov/Reuters
They're firing 125mm cannons, and anti-aircraft and tank machine guns. If they miss a target they're hit with a penalty. The 20 km course is pretty competitive.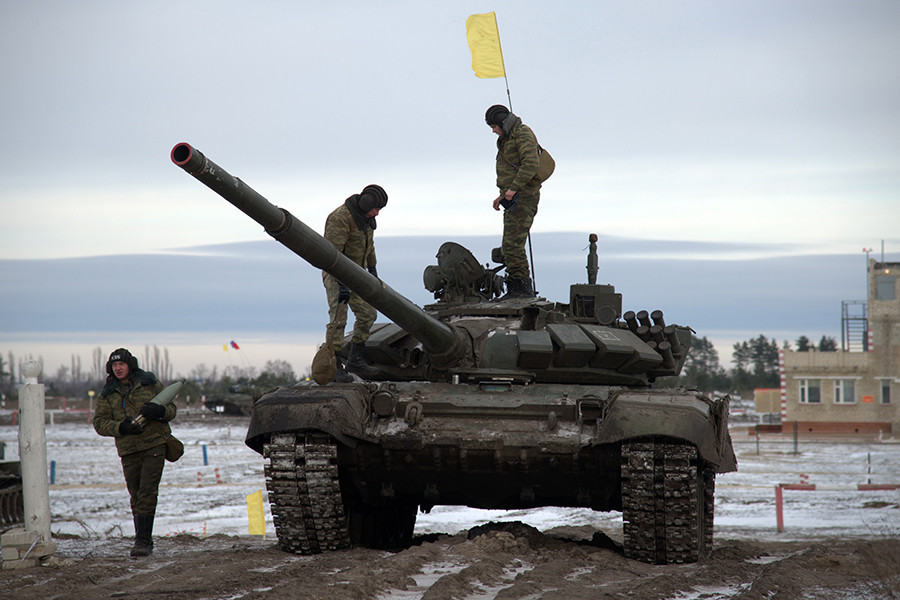 Evgeny Biyatov/Reuters
Not all the action happens inside the tanks though. Crews are also put through rigorous physical tests including push-up, running races, and other grueling exercises. Tune in to see the mayhem for yourself.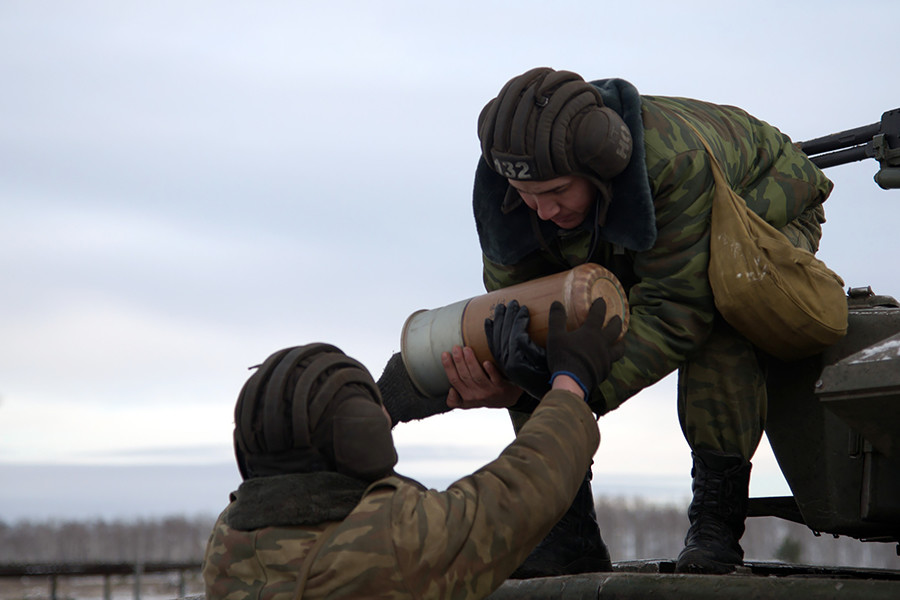 Evgeny Biyatov/Reuters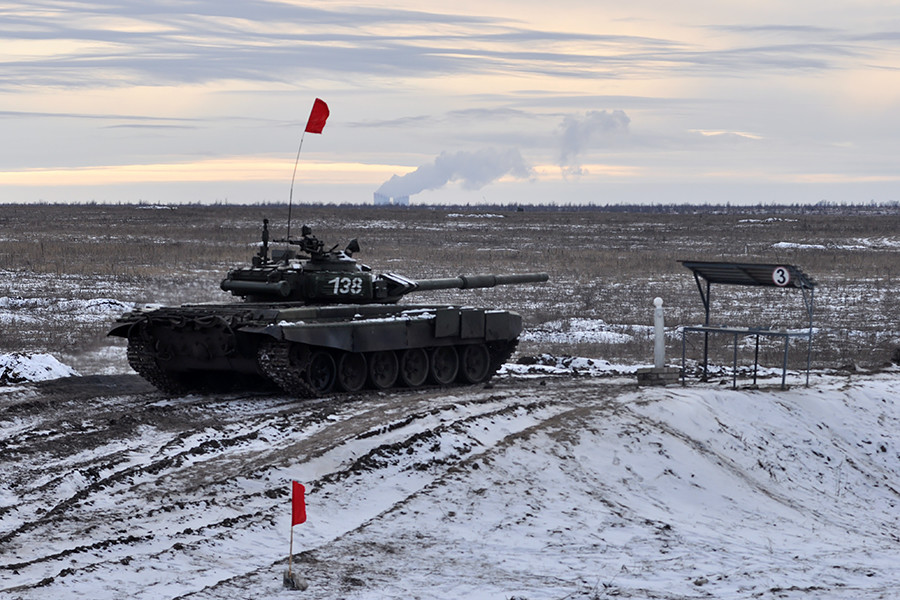 Evgeny Biyatov/Reuters
If using any of Russia Beyond's content, partly or in full, always provide an active hyperlink to the original material.