Focus on infinity: Russian startup pioneers head-up display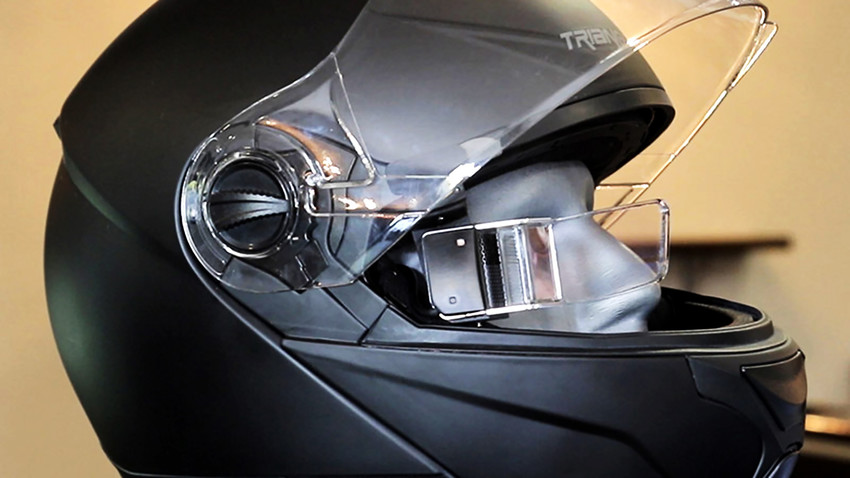 HUDWAY, a startup founded by Russian émigrés in the U.S., has launched a head-up display that brings information right in front of your eyes. You won't have to check your phone and can focus on the road while riding a bike or motorcycle.
HUDWAY Sight is a new head-up display that attaches to your helmet to project any smartphone app. Developed by Russian entrepreneur Alex Ostanin and his partner Ivan Klabukov, the new device comes in two parts: a lens in front of your eyes, and a 'brain' that mounts to the back of your helmet and transmits information.

Ostanin was born in a small village near the city of Izhevsk in the western Ural mountain region. Despite an interest in technology his first job was at a local collective farm where he looked after 3,500 cows.

Quiet farm life was not for Ostanin, and he soon founded an IT company. After making some money he bought a Subaru WRX STI, and took up car racing. "I thought it would be great if I had information about where the road is heading, and so I started using GPS navigators and used them during races. But this didn't work very well."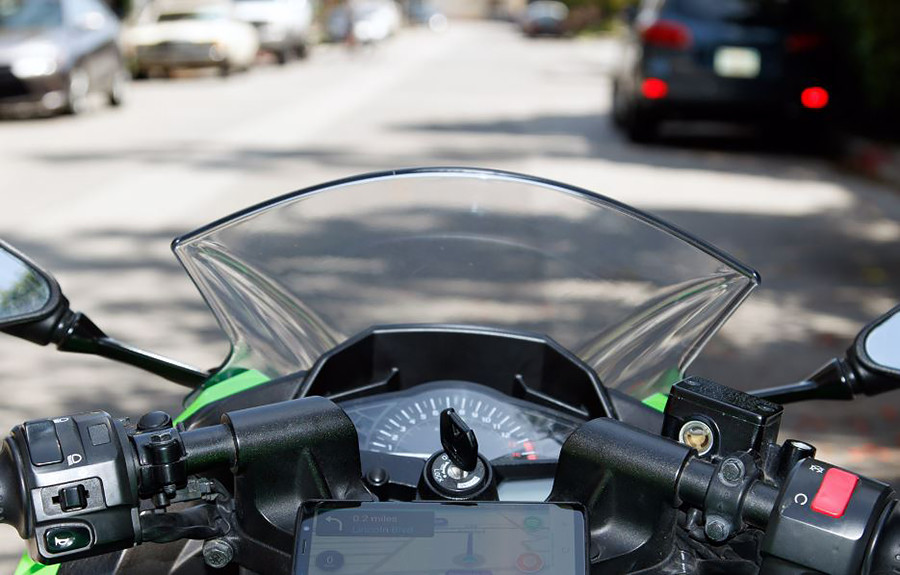 Ostanin started researching HUD (head-up display) technology - a transparent or a miniaturized display technology that "does not require users to shift their gaze from where they're naturally looking." HUD doesn't obstruct the user's view, which is typically achieved by use of projected or reflected transparent displays in line-of-sight.

As a result, the Russian entrepreneur developed a few new solutions, including an app to manage a smartphone while driving, and a glass for vehicles with a "see-through tinted lens that reflects the smartphone screen and brings navigation in your line-of-sight," which is particularly helpful in low visibility conditions.
The company said in a statement that HUDWAY Sight is thinner, lighter, easier to manufacture and notably cheaper than similar products on the market.
HUDWAY Sight is made in collaboration with DigiLens, the original makers of the waveguide lens, and Young Optics, which produces sophisticated optical components. A smartphone serves as the control panel for navigation apps and important vehicle data, as well as help to connect to a music library, to activate voice messaging and to answer calls.

"In relation to HUD technology, waveguide allows for setting your focus into infinity — and making it easy to perceive whatever you're looking at," HUDWAY said in a statement. "This feels very natural and allows your brain to simultaneously receive information rendered by a waveguide device and from the real world."
If using any of Russia Beyond's content, partly or in full, always provide an active hyperlink to the original material.