The 'Cat Project': Will scientists soon have a vaccine for feline allergies?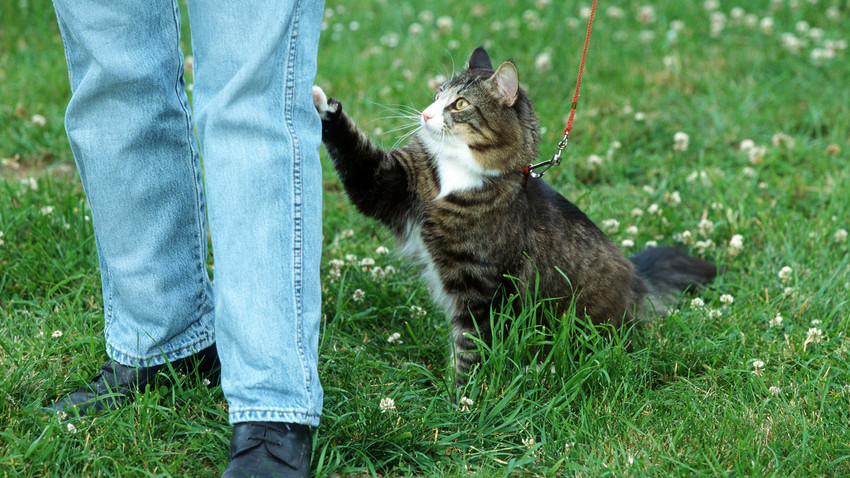 An estimated 50 million Americans are allergic to cats, with about one in seven children between the ages 6 and 19 facing this condition.
P. Wegner/Global Look Press
While cat allergies are twice as common as dog allergies, attempts to develop a vaccine have not met with success. Scientists, however, are making significant progress, and labs in Russia in Austria are trying to find a cure.
They're cute, fluffy, and purr, but cats are one of the most dangerous animals for humans on the planet, simply because they live with us.
The American Academy of Allergy, Asthma and Immunology says that an estimated 50 million Americans are allergic to cats, with about one in seven children between the ages 6 and 19 facing this condition.

There are a number of known cat allergens, and developing a vaccine to target all of them is difficult. One of the most well-known cat allergy therapies, Cat-SPIRE, was unsuccessful: a late-stage clinical trial showed the a placebo was just as effective as the vaccine.

Russian and Austrian scientists, however, are developing a genetically engineered vaccine. Sechenov University in Moscow and the Medical University of Vienna launched the 'Cat Project,' which hopes to find new medication that will be effective against all known feline allergens.

According to Alexander Karaulov from the Sechenov University's Institute of Molecular Medicine, cat allergens are proteins found in cat hair, saliva, sweat and litter.

Scientists believe it's important that the new medication is based not on natural proteins, but on recombinant versions that are created artificially using biotechnological methods.

"All eight recombinant allergens have already been created. We are now going to study the action of their different combinations in the vaccine," noted Karaulov.

Researchers said they've already made progress using proteins for the vaccine. They're artificial and not from cats.

"We reduced their allergenic potency to make the therapy easier for patients," said Rudolf Valenta from the Medical University of Vienna.

The new medication will produce protective antibodies that prevent cat allergy symptoms from developing in people. Later, it should be possible to use this medication to entirely prevent the development of cat allergies.

"We will be able to vaccinate pregnant women so that they will transfer these antibodies to their babies," Prof. Valenta said in a statement.

According to allergist and immunologist Marina Apletaeva, the vaccine that scientists are working on will be safe to use. "Using inactive artificial antigens opens up new prospects and can improve the quality of life for people who suffer from these allergies," she said.

Scientists expect preclinical tests to last up to three years. The whole process, from development of the medication to market entry, will take at least five years.
If using any of Russia Beyond's content, partly or in full, always provide an active hyperlink to the original material.