Plastic is killing the world's oceans, Russian scientists say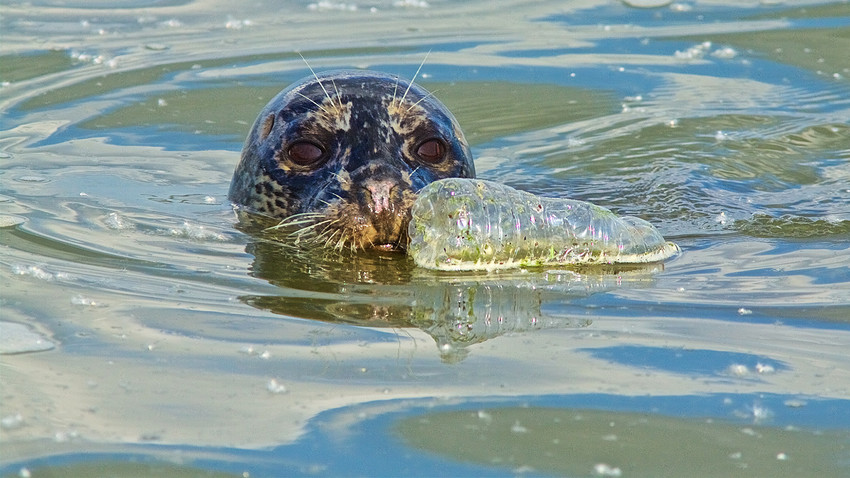 Almost 80 percent of man-made plastic ends up in the oceans, and most has carbon and silicon nanoparticles that are toxic to marine life.
For the past four years, a group of researchers have been studying carbon and silicon particles used to make plastic products. These materials are extremely damaging to sea life, said Professor Kirill Golokhvast of the Far Eastern Federal University (FEFU).
"We already have data on the impact of these elements on terrestrial flora and fauna, but there is no systematic study of the potential damage to marine life," said Golokhvast. "Meanwhile, up to 80 percent of the planet's plastic and composites end up in the oceans, where several hundred years are needed for them to decompose."

Dangerous carbon and silicon nanoparticles are used to improve a variety of plastic materials; for example, in oil pipelines and in a wide spectrum of everyday materials, such as clothing. They are discharged into the sea along with the plastic.

Dangerous elements, according to Golokhvast, enter the waters from all urban areas, and often come from cars, welding and electroplating. Some of it, however, enters the ocean directly from the air.

"The volume of dangerous micro particles is constantly growing," Golokhvast said. "They consist of synthetics, metals, plastics and soot, which do not occur in nature. The smaller these particles, the more harmful and toxic they are. If we do not collect data on the growing danger, and do not think about the methods of neutralizing them now, soon it will be too late."

For their study, scientists chose an interesting object, Heterosigma akashiwo, a single-celled marine microalgae from the Peter the Great Bay in the Sea of Japan. This type of phytoplankton is widespread in the Far East. It is considered a natural "purifier" for water. In addition, microalgae cells have a thin wall, which means they are more susceptible to what happens in the environment.

A concentration of plastic nanoparticles of 100 mg per liter of water caused the algae to die. Acute poisoning was noted on the third day of the experiment, and chronic intoxication occurred on the seventh day.

The researchers believe that nanotubes damage cell membranes, causing them to die. Also, nanofibers, due to the nickel compounds they contain, lead to the steady deformation of microalgae.

Scientists already have data only on microalgae, as well as on sea urchins and mollusks. In collaboration with Indian specialists, Russian researchers also conducted experiments on fish.

They now plan to create a model of the impact of dangerous micro-particles on plant and animal life in the oceans. Their aim is to identify bacteria or fungi that can help repair the damage.
If using any of Russia Beyond's content, partly or in full, always provide an active hyperlink to the original material.