Dating an algorithm: Why is Facebook strangling love in Russia?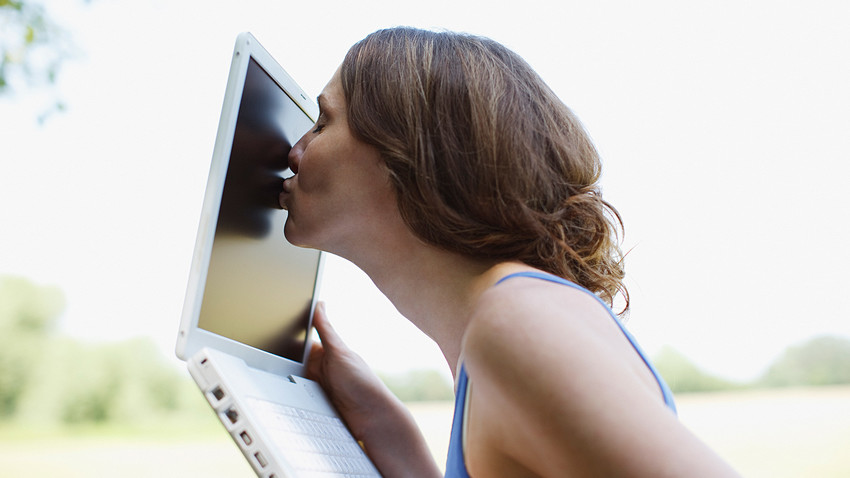 BigData Love, a new dating service launched by Russian developers, is using personal data to help people find a compatible match. The technology, however, is not available on Facebook: the social network blocked it shortly before announcing its own dating product.
Attempts to scrutinize feelings and put them into some kind of system will not stop until the last geek has left the Earth. Online dating services, such as eHarmony, OkCupid and Match.com use algorithms to determine potential matches. Tinder uses algorithms based on swiping behavior to identify people who are found desirable by others.

In the end of September, Facebook started testing its own online service, Dating. According to the social network, it's meant for users looking for meaningful long-term relationships, not just hookups.

People have to get a separate profile to use the service: information is filled in manually, including 20 questions to choose from. Once the profile is set, Facebook uses a unique algorithm to match a potential couple based on factors such as hobbies and mutual friends.

The main concept of the new dating service, BigData Love, is very similar to Facebook's new service. The product, however, can only be used with VKontakte, a Russian social network.

Shortly after its launch the service was unavailable for Facebook users. The startup's founder, Artur Khachaturyan, believes the U.S. social network has blocked it because of plans to launch its own dating service. However, Russian developers said they figured out the solution.

"We found our way around the ban," Khachaturyan said. "The search on Facebook accounts will be available soon."

Khachaturyan's technology analyzes basic available data, such as age and photos. The users are welcome to provide optional information, starting with their sex kinks, such as anal, to the former partners' accounts, and photos of people they find attractive.

Then you have to wait for up to 24 hours while algorithms look for the nine best options. If a potential match is found on a social network, you'll get a link to his or her account. A new selection of candidates is provided every day.
Developers believe that the technology will be used not only for dating but also for business and professional networking. The service will be able to analyze all kinds of content that a user consumes, such as music, photos and videos, as well as interactions with other people, emotions, the items that he or she buys, and much more.

Khachaturyan said the startup will combine all this data with traditional psychology.

BigData Love also launched its own currency that Khachaturyan said could be used to buy data on sexual compatibility. The service is also planning to sell wearables that can collect data while a user is having sex in order to find him or her a perfect match. By now, only 10 such trackers have been produced.
If using any of Russia Beyond's content, partly or in full, always provide an active hyperlink to the original material.