Electrifying cure: Paralyzed man walks again thanks to an implanted electrode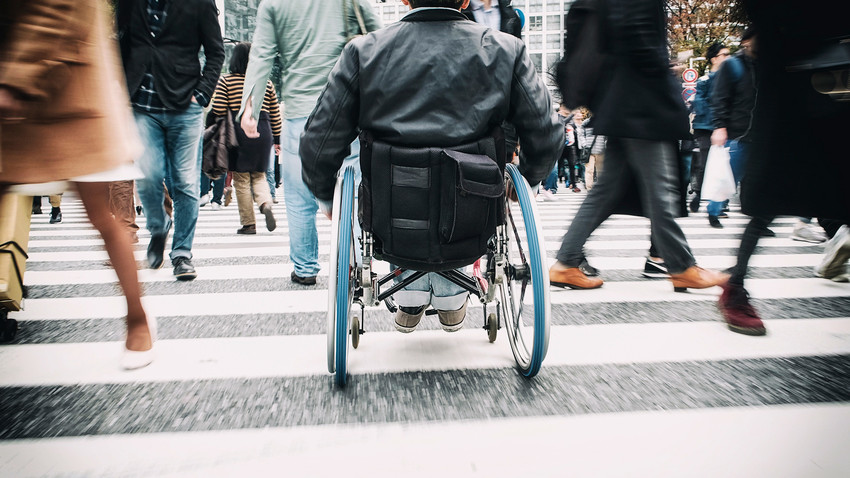 Electrical stimulation is often used in physical therapy to help manage chronic pain, but American and Russian scientists decided to apply the method to allow a 29-year-old man regain the use of his legs after suffering a terrible accident.
Thanks to a new method developed jointly by the Pavlov Institute of Physiology at the Russian Academy of Sciences and the Mayo Clinic in the U.S., a man paralyzed since 2013 was able to regain his ability to walk. Researchers stimulated his spinal cord by using an implanted electrode that enables neurons to receive a signal indicating that he wants to stand or step.
A few years ago, scientists at the Institute of Physiology and the Mayo Clinic tested the method on rats and they discovered that even after the most serious spinal cord injury some nerve fibers remained intact. These chains of neurons are normally not involved in the functioning of the body, but they can be reprogrammed for a new task.
Electrical stimulation of these neurons, in conjunction with special training in an exoskeleton, allowed rats to almost completely restore mobility to their paws. Later, scientists conducted similar experiments on monkeys.
Their first patient was a 29-year old man who had suffered an injury in the mid section of his back in a snowmobile accident in 2013. He wasn't able to move or feel anything below the middle of his torso, and had been diagnosed with complete loss of mobility.
In the study, which started in 2016, the paralyzed man participated in physical therapy and then had an electrode surgically implanted in his back below the injured area. The electrode is connected to a pulse generator device under the skin of the man's abdomen and communicates wirelessly with an external controller.
"What this teaches us is that those networks of neurons below a spinal cord injury still can function after paralysis," said Kendall Lee, a neurosurgeon and director of the Mayo Clinic's Neural Engineering Laboratories.
Over the course of two years the patient had 113 rehabilitation sessions, and was able to move using a front-wheeled walker. Since the man did not regain sensation, he initially used mirrors to view his legs, while trainers described his leg position, movement and balance. When stimulation was turned off, however, the man remained paralyzed.
The implanted electrode, according to Lee, had been previously used for other purposes, such as managing chronic pain during physical therapy.
The results were published in the journal, Nature Medicine.
If using any of Russia Beyond's content, partly or in full, always provide an active hyperlink to the original material.