Going digital: Is the future of Russian universities to be found online?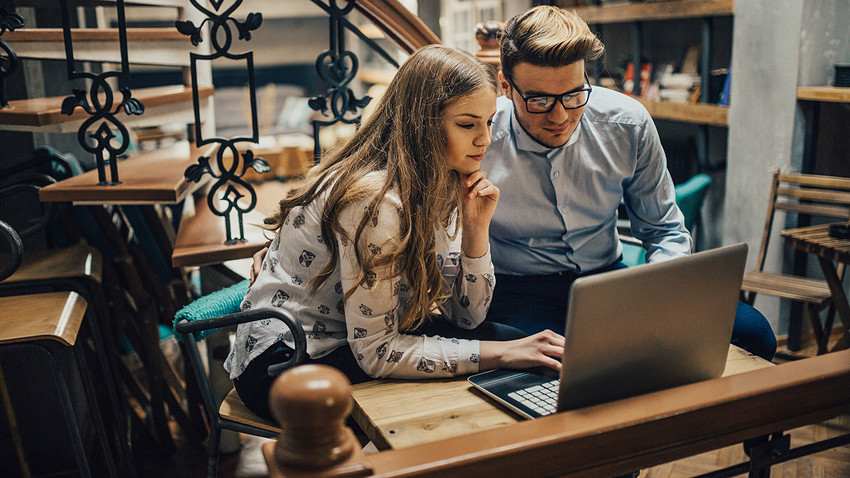 Yaroslav Kuzminov, a dean at the Higher School of Economics (HSE), one of Russia's most innovative universities, announced plans to move classes completely online. All lecturers will have to upload their e-courses. Is this the future for all of Russia's universities?
Kuzminov thinks that HSE should switch to online education within the next five years. This new approach could increase the quality of education in the country.
In the past few decades, Russia's universities have been struggling to find a respectable place in global ratings. The lack of publications in English-language scientific magazines as well as the separation of research from theoretical studies, has often been an obstacle to significant breakthroughs.
The ambitious government-funded Project 5-100 has slightly improved the situation: in recent years some Russian universities have risen in global ratings, but it's still not enough to compete with top institutions in the U.S. and UK.
Educational test drive
Online education should help foreign students to experience the high quality of learning in Russia. "Digital courses can increase the competitiveness and standing of Russian universities in the global education market," said a representative of Project 5-100.
Even the top U.S. universities are using online education to boost their popularity. For example, "Psyc 157: Psychology and the Good Life," which was offered on the online learning platform, Coursera, quickly became Yale University's most popular class in its 316-year history.
According to Project 5-100, some Russian universities have already increased the number of international applicants thanks to an online presence: the National University of Science and Technology MISIS, for example, welcomed students from 69 countries. The university recently developed two courses - Material Science and Engineering, and Complex Analysis with Physical Applications - for the edX learning platform.
Massive. Online. Open.
MOOCs, or massive online open courses, date back to as early as 2001 when the MIT went digital with its educational resources. Subsequently, the world's leading universities joining Coursera, stimulating the development of online learning.
In Russia, platforms such as 'Open Education', 'Universarium' and 'Lektorium' have emerged. Some of the world's best e-learning startups, such as Coursmos, Easy Ten, Preply, and iSpring Solutions have also been created by Russian-speaking founders.
In 2018, among the most popular courses on Coursera were those developed by the Moscow Institute of Physics and Technology (MIPT): Python Programming, and Introduction to Blockchain.
The global EdTech market is worth nearly $165 billion, according to Project 5-100. Eastern Europe, with Russia as the leader, is one of the fastest growing regions. The average annual growth rate of the Russian online learning market could be 20 per cent over the next five years.
A difficult decision
Will Russian universities entirely migrate online any time soon? Mikhail Kotyukov, Minister of Science and Higher Education, believes that the process should be gradual and well thought out. "All this should be done very reasonably and carefully, where it is appropriate for better access and the quality of education," he said.
According to Project 5-100, many Russian universities are working hard to improve their presence online. Over the past four years, HSE has offered more than 80 courses on Coursera in Russian and English, attracting more than 1.2 million students from around the world.
The university also accounted for 22 percent of online courses coming from Russia, according to CourseBurg.ru. The platform analyzed 420 courses provided by Russian universities and available in different languages on Coursera, Open Education, Universarium, Uniweb, Universality and Lectorium in the 2016/2017 academic year.
Among the national leaders are St. Petersburg Polytechnic University, ITMO, Ural Federal University, Tomsk State University and Far Eastern Federal University.
If using any of Russia Beyond's content, partly or in full, always provide an active hyperlink to the original material.