A Russian company claims to create world's first 4D radar for driverless tech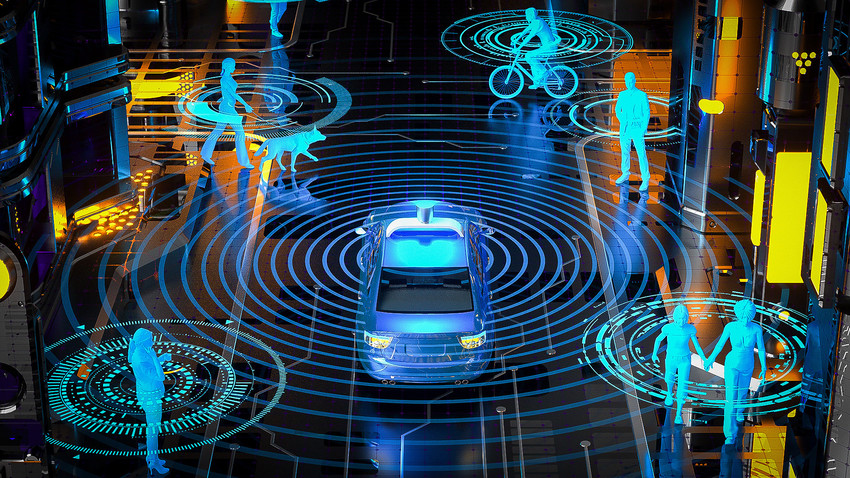 Moscow-based Cognitive Technologies said its new 4D radar surpasses humans in analyzing road conditions, which will lead to a revolution in the driverless industry.
The first prototype of the Cognitive Imaging 4D radar for driverless cars can determine the location, shape and speed of objects on the road in any weather conditions, the company announced.
"It's like a 'third eye' for the driverless vehicle," said Olga Uskova, president of Cognitive Technologies, the Russian startup behind the breakthrough. "Our radar works at any speed. It can detect objects with an accuracy of 97.7 percent, and in conjunction with a video camera, leads to better safety on the road."
Uskova believes the invention is a revolution for the entire automotive industry.
The company started working on a 4D radar four years ago, and Uskova confirmed the innovation is set for mass production. Pre-orders have already been received from car manufacturers in South Korea, China and Germany. Cognitive Technologies plans to produce around 4 million 4D-radars by 2022.
Other types of radars, said Uskova, allow to determine the distance to road objects, the trajectory of their movement and speed. However, such radars cannot distinguish the shape and type of those objects. For example, they are almost incapable of distinguishing a car from a pedestrian, or a bridge from a truck. They also can't recognize superimposed images, such as a person standing by the fence.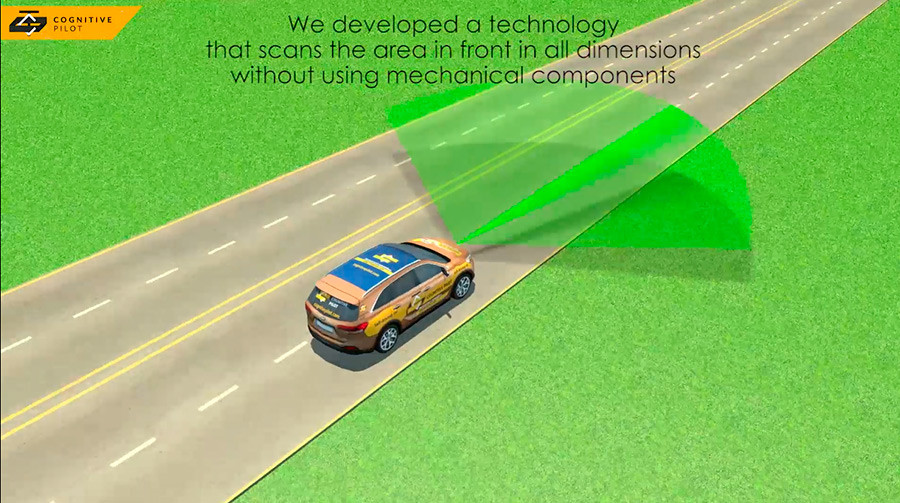 To obtain the necessary information about road conditions, many automakers use lidars, a method measuring distance by illuminating the target with pulsed laser light. However, rain, snow or dust clouds can affect their performance.
Unlike lidars, a 4D-radar works much better in challenging weather conditions by creating a four-dimensional map of the road scene and increasing the frequency of data updates. As a result, it can recognize moving objects with a higher degree of accuracy.
Cognitive Imagine Radar is able to detect objects at a distance of up to 180 - 200 meters (590 - 660 feet). Its operating frequency ranges from 76 to 81 GHz.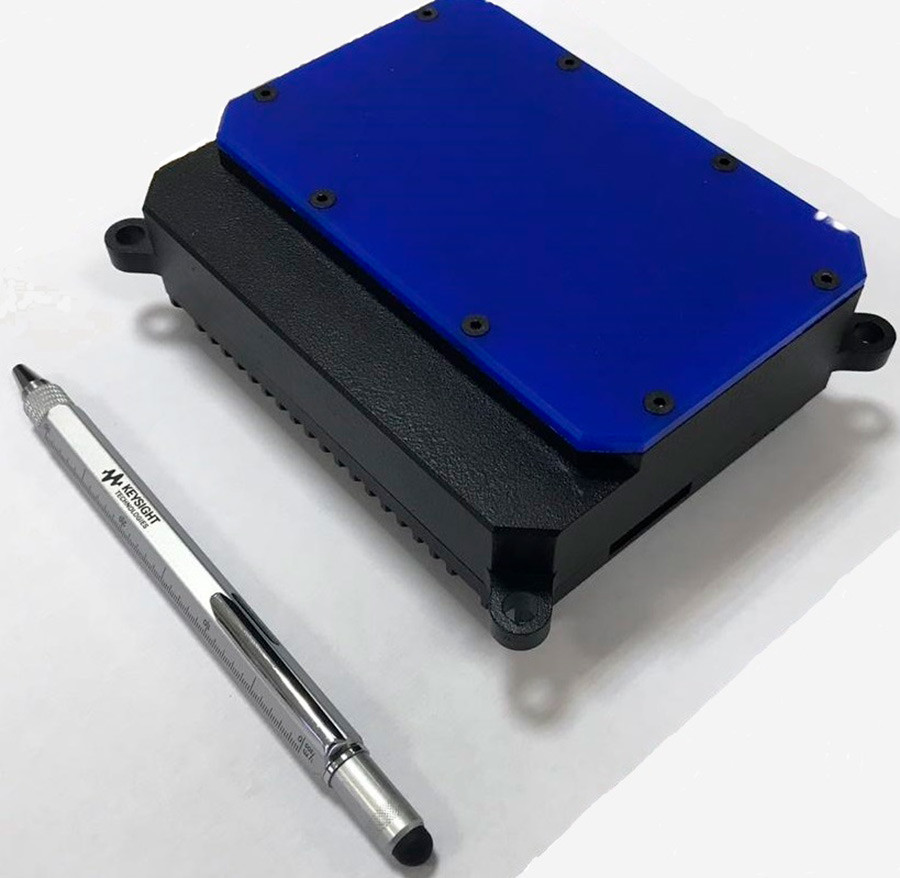 Cognitive Imaging 4D radar
Cognitive Technologies
In addition, synthetic-aperture radar (SAR) technology, allows driverless vehicles to see objects in high resolution on the side of the road, hollows on the road, and curbs. It can detect pets and potentially dangerous objects. The radar also assists in analyzing the road in complex situations, such as blinding light.
"A 4D-radar model is a real breakthrough in the creation of computer vision systems," said Professor Vladimir Tislenko of the Tomsk University, adding that, thanks to the new radar driverless vehicles will be able to obtain a four-dimensional picture of the road scene in any weather conditions.
Different research groups, including Arbe Robotics in Israel, Steradian Semiconductors in India, and Denso-Tenin Japan are also working on developing a 4D-radar.
The global market for automotive radar is estimated at $6.61 billion by 2021 with an annual growth rate of 23.81 percent according to Marketsand Markets.
If using any of Russia Beyond's content, partly or in full, always provide an active hyperlink to the original material.