The average Russian social network user spends just over 1.5 hours a day on them, slightly less in summer and more in winter. This is the data cited by 'Mediascope' in its research from March 2023.
The audience of social networks is growing year by year, even though some foreign social networks themselves have closed access to Russian users or were blocked in Russia in 2022 and are now inaccessible without a VPN. Because of this, many users have simply switched to Russian social networks.
1. VK (VK.com)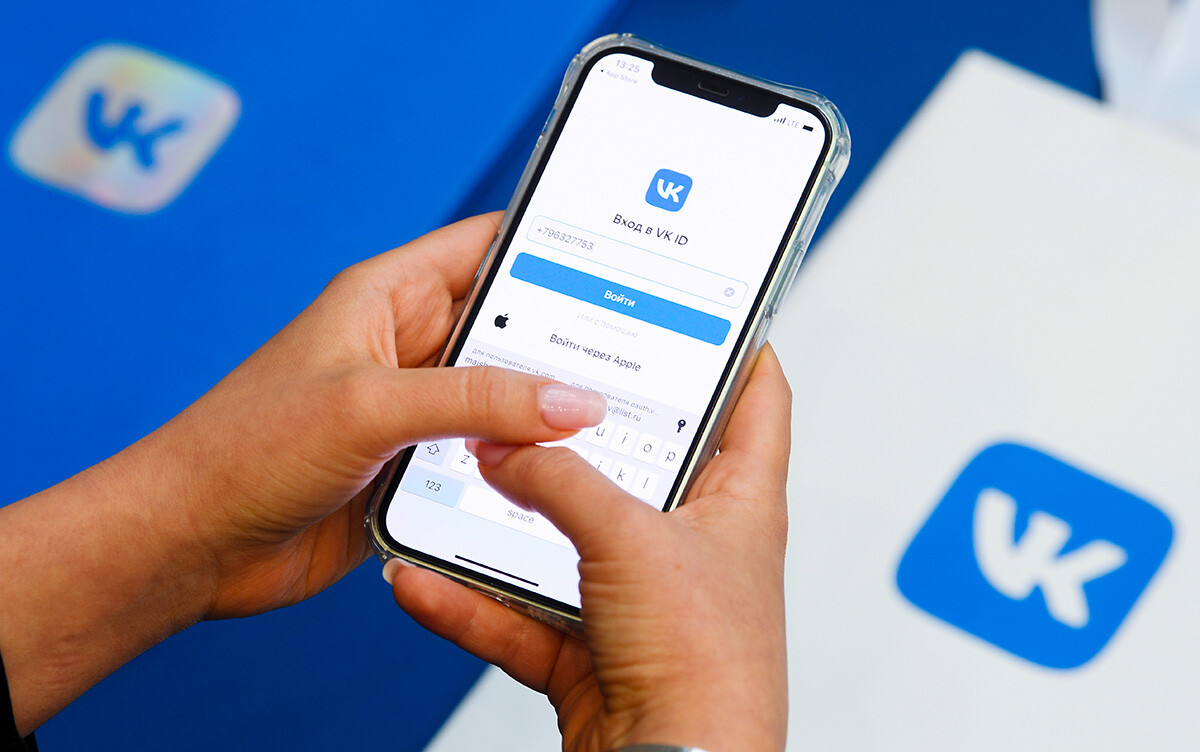 VK - abbreviation for 'VKontakte' (translation: 'InContact'), which was the original name of this service. It is the most popular social network in Russia and was created by Pavel Durov back in 2006, inspired by Facebook*, which had also just launched at that time. In 2014, it was bought by Mail.ru, one of the largest Russian Internet companies and, eventually, was renamed to VK.
VK ranks first among all social networks in Russia, in terms of both population coverage and time of engagement. It is used by 44% of Russian residents over the age of 12 and its users spend an average of 45 minutes a day on it, according to 'Mediascope'. Every month, 79.5 million Russians visit VK (if you count the foreign audience, it's approx. 101.7 million users per month). According to 'SimilarWeb', VK is the twenty-fifth most popular website in the world.
In addition to personal profiles with news feeds, there are many different groups, media (here's our page, by the way), celebrity profiles, urban communities, chat rooms and so on.
The social network also has its own music streaming service, a video hosting service, a gaming platform, as well as a huge number of other services and mini-apps. One of them, for example, allows you to compete with friends to see who can walk the most steps in a day. VK even has its own platform for buying and selling NFT (digital art) tokens.
One of VK's latest features is short vertical clips, like Tik-Tok, that rack up hundreds of millions of views per day.
By the way, VK can also be viewed in 86 languages.
2. Telegram (telegram.org)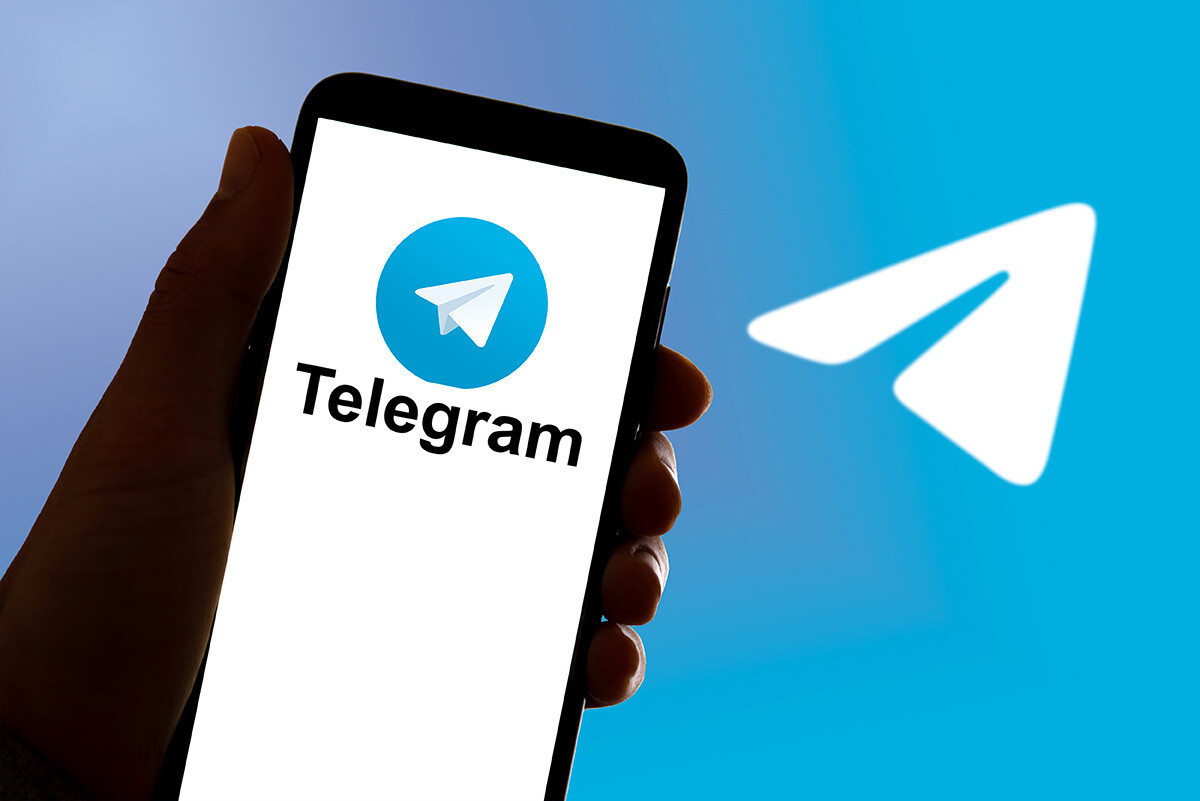 Legion Media
Another product developed by Pavel Durov is, first of all, a popular messenger, where you can exchange messages both privately and in groups.
What distinguishes 'Telegram' from other messengers is the presence of hundreds of thousands of channels on a wide variety of topics, from personal blogs to news media (have you subscribed to our channel yet?). Messages with text, photos and videos in the channels are displayed chronologically and there are no recommendation algorithms at all, which attracts many users who want to control their media consumption. Telegram's signature feature is circular shaped video messages. Recently, Durov announced that Telegram will feature stories with flexible privacy settings.
The number of Telegram users is constantly growing and, at the moment, its reach is close to VK - 41% of Russians. Russians spend 39 minutes a day on average using this messenger. Telegram is also most popular among Russian youth (up to 24 years old) and people who work in IT.
By the way, Telegram is one of the five most popular messengers in the world.
3. Odnoklassniki (OK.ru)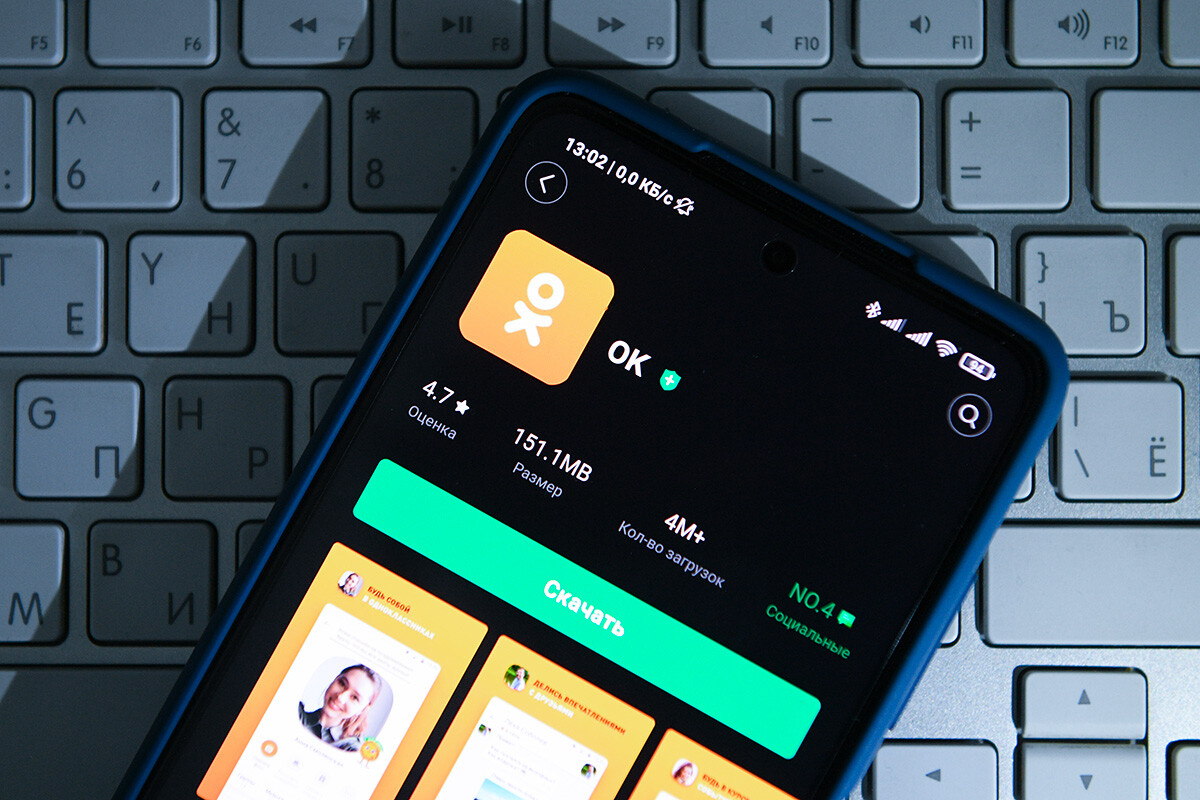 Ramil Sitdikov/Sputnik
This first social network in Russia was created in 2006, about six months earlier than VKontakte. It is more popular among the older generation. Approximately 18% of Russians log on to OK and spend 32 minutes a day there, according to Mediascope (yes, we have our own group there, too, and even our own stickers!).
The monthly audience of OK is more than 40 million people and the social network is also popular in CIS countries. Among OK's features are branded stickers, virtual gifts and games.
'Odnoklassniki' is also now part of the VK holding company.
4. Dzen (dzen.ru)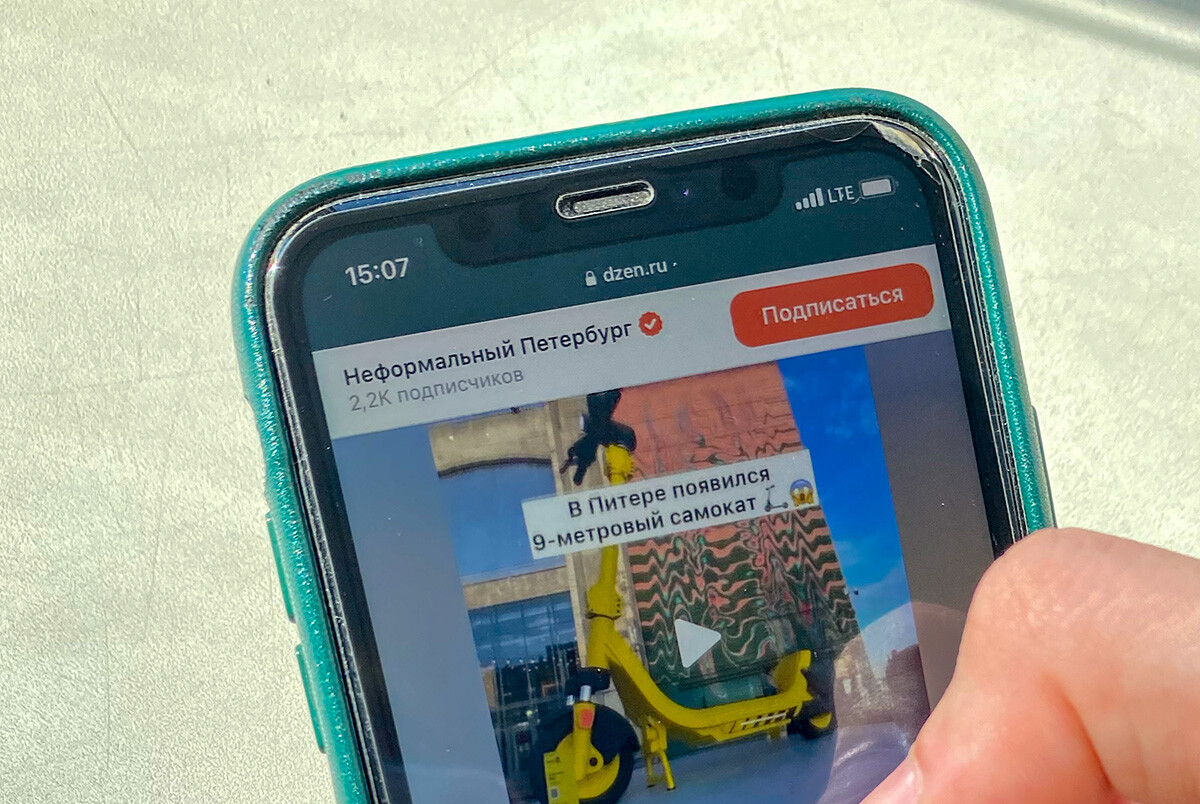 Russia Beyond
While other social networks rely on short videos and posts, in Dzen, most of the content is limited to long texts.
Although videos and small posts with photos can also be published there. Each author can enable monetization and generate revenue from advertising if their content is popular among readers.
Dzen has many personal blogs of travelers, financial experts, writers, psychologists, tarologists, stylists and, of course, there are official media pages (yes, we publish interesting articles there, too).
According to Dzen, its audience at the end of 2022 reached 70 million monthly and 100,000 active authors per week. The core audience age is over 25 years old.
Dzen was originally a product of IT giant Yandex, but was also bought by VK in Fall 2022.
By the way, according to SimilarWeb, dzen.ru is the twenty-third most popular website in the world.
5. RUTUBE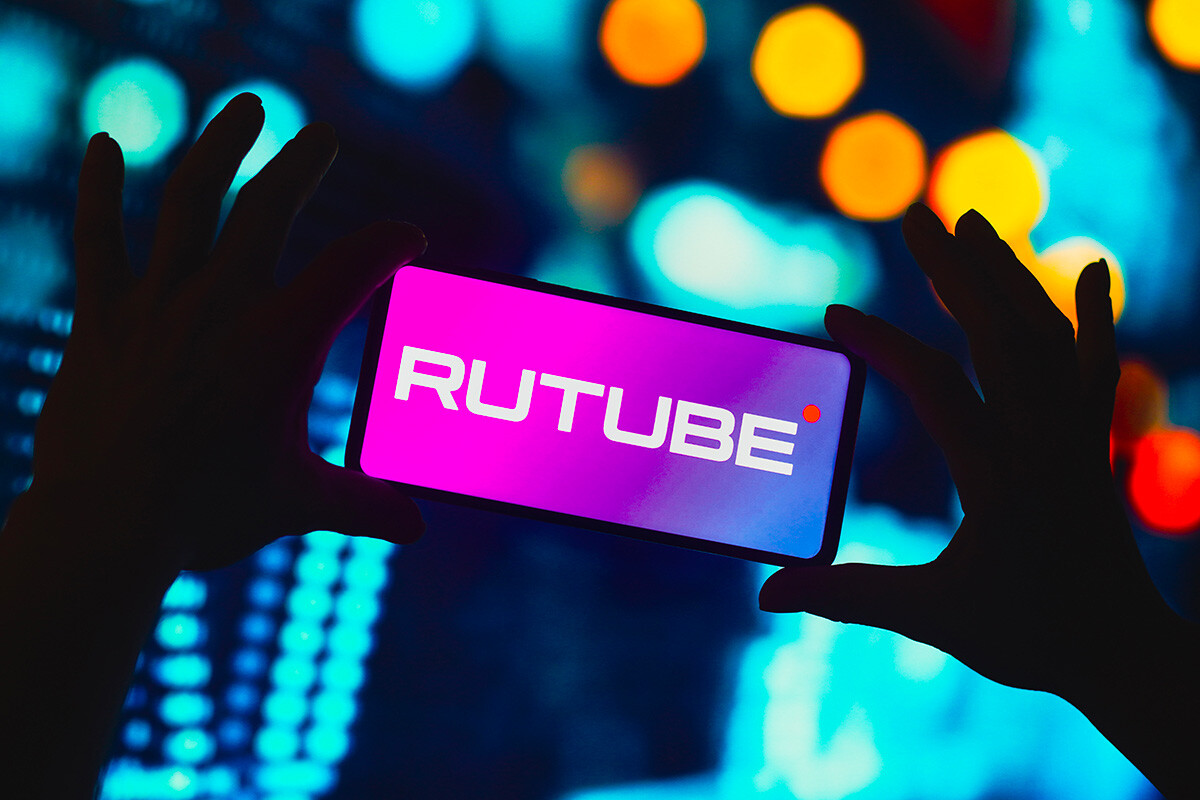 Keystone Press Agency/Global Look Press
Russia has its own equivalent of YouTube - it's RUTUBE, which was created back in 2006. Despite the fact that YouTube is available in Russia without restrictions and enjoys great popularity, RUTUBE is now literally experiencing a rebirth. Perhaps the reason is that YouTube turned off monetization for Russian users in 2022.
Over the last year, the number of RUTUBE users grew by 36% to 23 million people (data cited by TASS). RUTUBE is aimed at people aged 25-34. There are about 300,000 channels with many popular Russian bloggers and journalists among their authors.
6. Yappy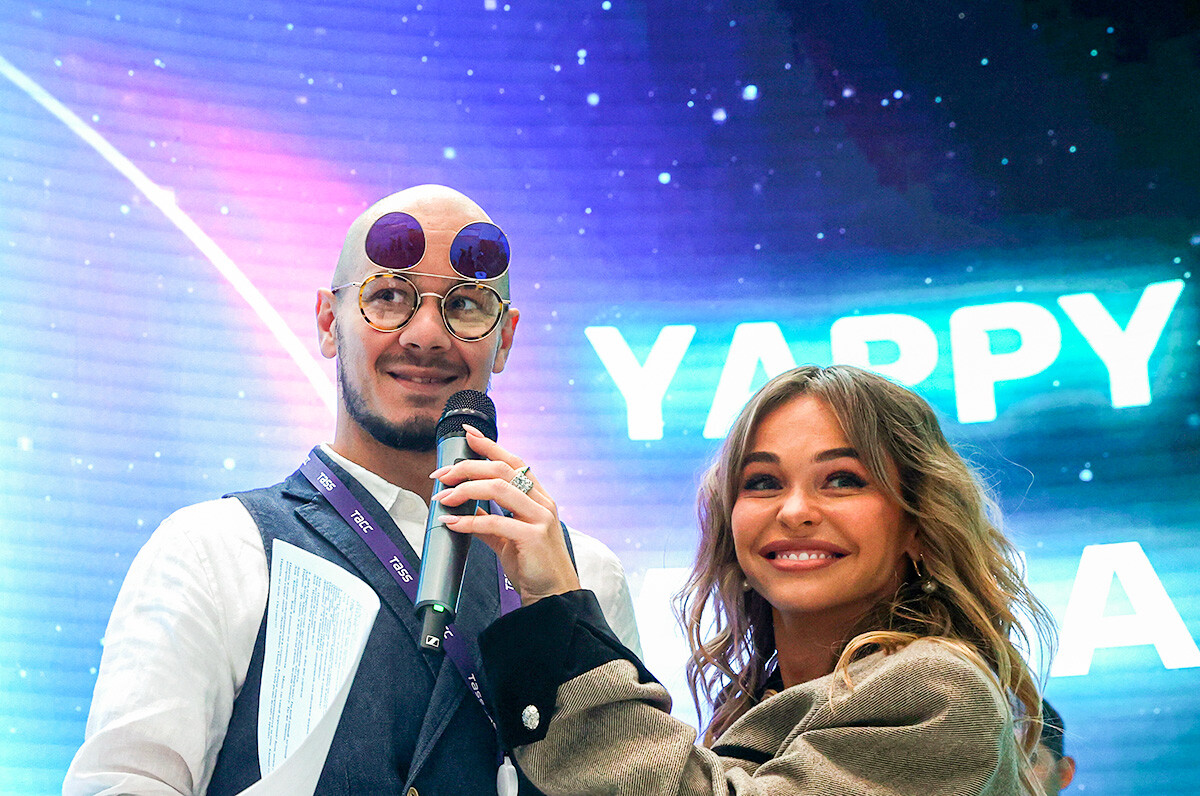 Kirill Kukhmar/TASS
The Yappy social network appeared only at the end of 2021 and, by the end of 2022, its audience had already exceeded 10 million users per month (data cited by TASS). It is an equivalent of Tik-Tok, i.e. a social network with a built-in video editor. Yappy is owned by Gazprom-Media.
However, Yappy has its own features. The main one is that authors can shoot and edit collaborative content in a virtual room (it can accommodate five people). Videos are limited in duration to a minute.
7. TenСhat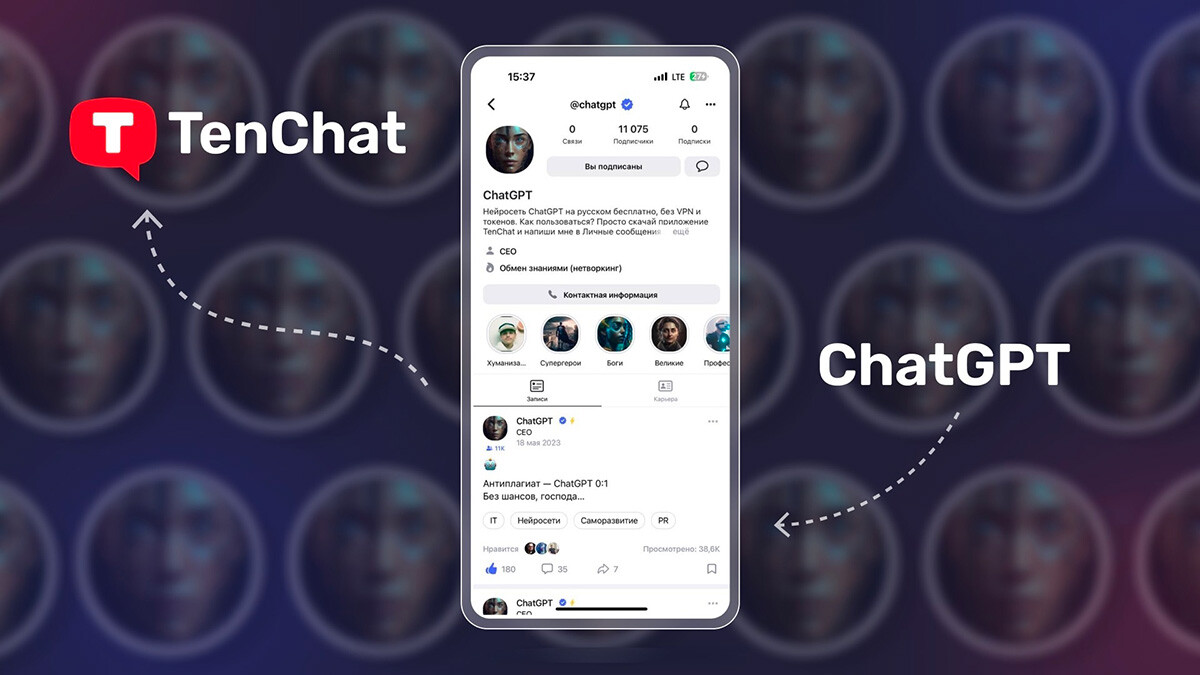 TenChat
A business social network inspired by LinkedIn. As of July 2023, it has 2.5 million registered members. They use TenChat to search for jobs, tenders, employees, check contractors and organize auctions. Each contractor and customer has a rating, which is calculated by AI based on their reputation and the financial performance of the business.
What about the other social networks?
Social networks Tik-Tok, Instagram* and Facebook* that are popular abroad are still available to Russians via VPN services. According to Mediascope, 27% of Russians access Tik-Tok and spend 65 minutes a day there. But only 6% (17 minutes a day) and 2% (6 minutes) respectively go to the banned Instagram* and Facebook*.
*Owned by Meta (organization recognized as extremist and banned in Russia)
Dear readers,
Our website and social media accounts are under threat of being restricted or banned, due to the current circumstances. So, to keep up with our latest content, simply do the following:
Subscribe to our Telegram channel
Subscribe to our weekly email newsletter
Enable push notifications on our website
Install a VPN service on your computer and/or phone to have access to our website, even if it is blocked in your country
If using any of Russia Beyond's content, partly or in full, always provide an active hyperlink to the original material.