VKontakte founder presents WhatsApp rival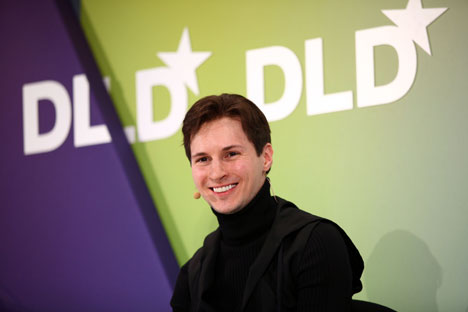 According to the developers, the new messenger stands out in terms of speed and for level of sophistication of its encryption system, which ensure a high degree of security exchange and information storage. Source: Getty Images / Fotobank
Pavel Durov's company Digital Fortress LLC unveiled its own messenger Telegram based on the new MTProto protection protocol
Online magazine Hopes & Fears announced on August 14 that a new instant messaging service developed by Pavel Durov, the founder of Russia's N.1 social network Vkontakte, had been made available on the iTunes App Store.
The app is called Telegram and operates on a new MTProto protection protocol developed by Durov's older brother Nikolai, who is also technical director of VKontakte.
According to the developers, the new messenger stands out in terms of speed and for level of sophistication of its encryption system, which ensure a high degree of security exchange and information storage.
The Russian edition of Forbes explained that Durov rented several data centres in Europe, Asia and US with this purpose in mind.
You don't need to create an account to access the messenger, as the system is linked to the user's phone number. Data is stored in a cloud, which means that you can access it from multiple authorised devices.
In addition to posting messages, the app allows you to share information about your current location, transfer files of up to one gigabyte and set up chats for groups of up to 100 people.
The announcement about the new messenger appeared first on Durov's Android Challenge group's page, which is dedicated to the creation of an experimental MTProto-based messenger for Android.
"As promised, we are posting a prototype of the MTProto-based messenger called Telegram on the App Store. Participants can now compare the interface of their Android applications with the iOS models," the announcement signed by Pavel Durov reads.
"Telegram is neither technologically nor legally connected with VKontakte; it is a separate pilot project based on cloud initiatives by Digital Fortress," Durov explained.
Based on materials from Hopesandfears.com, VKontakte and Forbes.
All rights reserved by Rossiyskaya Gazeta.