Revolutionary messenger: 'Everything happens in the app'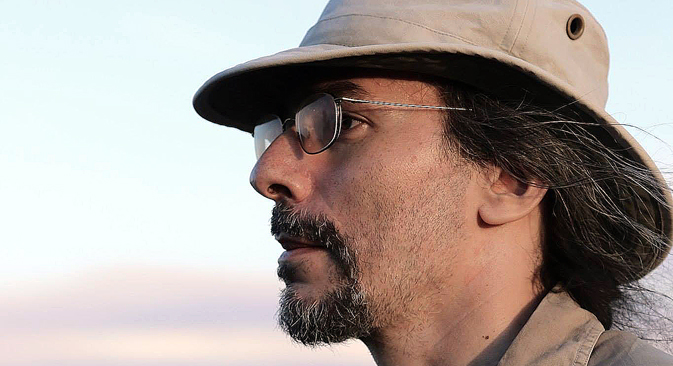 Stanislav Shalunov. Source: Press Photo
The FireChat messenger, devised and developed by Russian mathematician Stanislav Shalunov, has been used in street protests in Taiwan, Iraq and now Hong Kong. But the app is designed to help people and improve communication, not organize revolutions he told RBTH.
During the current mass street protests in Hong Kong students are using FireChat messenger, an application that works regardless whether Wi-Fi or mobile phone coverage is available. It was developed by Moscow State University graduate Stanislav Shalunov and San Francisco-based start-up Open Garden. Instead of relying on a central server, the app works through peer-to-peer "mesh networking" that connects via nearby phones using Bluetooth and Wi-Fi. The strength of the network grows as more people use it in close proximity, making it ideal for use by protest groups.
Shalunov, Chief Technology Officer at Open Garden, is also known for inventing the LEDBAT algorithm for BitTorrent that accounts for between 13 and 20 percent of all Internet traffic.
During the Hong Kong demonstrations, FireChat has been downloaded more than 100,000 times, putting it at the top of the list of the former British colony's Google play and App Store. It's not the first time the revolutionary app has made international headlines.
Immediately after its launch in March 2014, FireChat's unique way of working was used by demonstrators in Taiwan and subsequently found favor with Iraqis after the government limited Internet access.
RBTH: How does FireChat work?
Stanislav Shalunov: It uses Bluetooth and Wi-Fi connections to link to other nearby devices without any Internet connection. The app's protocols support messages passed between pairs of phones, with connectivity ranging between 40-70 meters depending on conditions. FireChat's range increases as more people use it, because phones can hub from one to another.
RBTH: What are your goals?
S.S.: Our goal is to provide communication to everyone, to the people of the world. We want to facilitate communication to the 5 billion people who are not connected to the Internet today because they cannot afford it. And to improve communication for people who can afford to connect to the Internet, but experience disruptions. Most of these disruptions have nothing to do with revolutions. Sometimes they are caused by failure or weaknesses in cell phone infrastructure or by capacity overload in crowded places.
RBTH: What is the key difference between FireChat and other mesh-networks, in which each node relays data for the network, and all nodes cooperate in the distribution of data?
S.S.: Well, we use the word "mesh-network" to help people understand what we do, but this is very different from what has been done before in terms of architecture and the level of technology. Our network can be used over any mesh-networks. Everything happens in the app. This makes the network more resilient. In practice mesh-networks before Open Garden developed FireChat were just prototypes that have had little significant impact. If you count all the implementation of all previous mesh-networks and compare this to one day of our downloads in Hong-Kong only, you will see how insignificant they are.
RBTH: What about monetization? Is FireChat a commercially viable product?
S.S.: We are focused on developing a product, not on making a quick buck. As a start-up we must choose between fast growth or early monetization.
RBTH: Was your experience of working for BitTorrent useful?
S.S.: Of course, it helps to have experience building complexly distributed systems. FireChat has many of the same resilience features, many of the same sort of technical features, that make successful peer-to-peer applications work so well.
RBTH: When did you come up with the idea of FireChat?
S.S.: The idea first came into my mind when I was working for Internet 2, the US research consortium for high-speed university networks. I had been helping them develop transfer protocols for moving huge quantities of data from the large Hadron particle collider. But my Moscow State University degree helped. It's good to know math!
RBTH: Do you regret that your app is now used as an instrument in revolutions all over the world?

S.S.: I am happy that the people of Hong Kong have another tool in their fight for democracy. While FireChat wasn't designed just for politically motivated disruptions in Internet service, but to give everyone the ability to communicate at any time, the protests in Hong Kong brought its additional resiliency to the fore faster than other circumstances would have.

All rights reserved by Rossiyskaya Gazeta.